There's a lot of weight behind that famous saying – 'the first impression is the last impression' – and you need to make a good one with your interviewers if you are to land your dream job. 
What you wear can set the tone for the interview process and give your interviewer an insight into your personality as well.
'Dress for the job you want, not the job you have' can be implied to communicate your ambition. Your attire should communicate that you are a serious candidate and confident in your ability to thrive at the job you are targeting.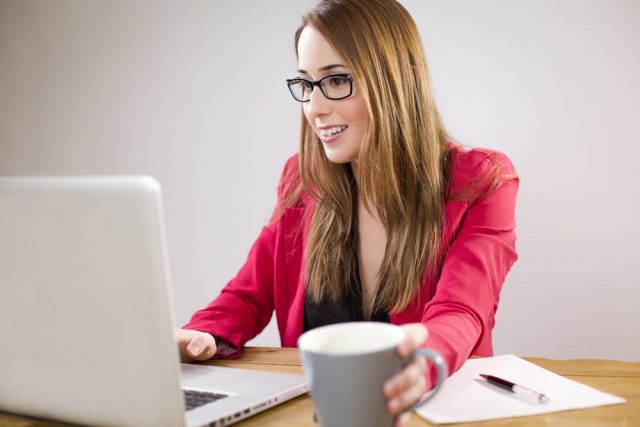 We have compiled a list of 5 outfit mistakes to avoid in a job interview. Without further ado, let's dive in:
Mellow down your clothing choices
You might be a social butterfly but you have to mellow down your clothing when you walk into an interview.
Women should strictly avoid short hemlines and plunging necklines and every interviewee should stay away from bright and flashy colors. If however, you think keeping it too low-profile will take away from your personality, match bright colors with soothing patterns or colors. For example, if you plan on wearing a red shirt, match it with a black suit to look professional.
Not just loud colors but crazy prints and patterns can also distract the interviewer from the actual agenda. Chunky jewelry and too many facial piercings might also look unprofessional in more conservative settings. 
You might feel like it's unfair at this stage but it's safer to hedge your bets until you get a feel of the place.
 If you think you look too casual, you probably do
Even if you are interviewing for startups that are famously known for a more chilled out scene compared to most corporate settings, do not test the waters in an interview. 
Always make sure that you are dressed to impress. Formal attire will never start you off on the wrong foot but a tank top or khaki shorts might.
If you are going out for an interview and find yourself in flip flops, ripped jeans or shorts, tank tops, halter tops, sandals, strapless dresses, yoga pants or sneakers….stop right there! You might as well head back home as these clothing choices are not going to help you land a job.
Don't just throw a blazer over your outfit
While a blazer is always a safe option, there are probabilities of it getting backfired. What you wear underneath could make or break your case.
Women dressing up in a blazer should opt for a button-down shirt underneath to put together a professional look. Avoid v-necks with plunging necklines or camisoles.
Similarly, men shouldn't just throw anything (I know you're thinking of a t-shirt, stop right there) underneath their blazer. A plain shirt will do the trick.
Don't wear too much makeup
Understandably, you want to present your best self but a caked-over face is not the best strategy. You want to look natural and not like you have a party to attend right after the interview.
Avoid dark eyeshadow, bright lipstick, or heavy foundation. Light mascara, some powder, and a nude lipstick is your best bet. This will make you look refreshed and attentive. If you are unsure about your makeup skills, you don't need to put it on just for the heck of it. 
Less is more with Accessories
Accessories can be a distraction and even present an unprofessional image of the applicant. Both women and men should try to keep accessories to a minimum. Ladies should avoid excess jewelry; classic studs and a sweet pendant should work.
Avoid wearing giant hoops or similar jewelry that is too loud. As a basic rule of thumb, anything dazzling, ranging from necklaces to sunglasses, should be left at home.
Men do not have to think much about accessorizing. A nice pair of cufflinks, a classy tie clip, a mindful belt, and a nice watch is all you need.
Whatever you choose to wear, just remember that you want to look polished and professional. You do not want your outfit to be the most exciting or the most boring aspect of yourself. Find a middle ground and do not let your outfit detract from what matters – your work experience and your ability to deliver. 
Following these simple tips can help you avoid embarrassing as well as fashion faux passes at your next interview:
Don't be too loud or flashy.
Don't dress casually.
A blazer is not the answer every time.
Avoid too much makeup.
If you think the accessories are too much, they probably are.
Got any more queries? Feel free to drop a line below!
Author's Bio:
On a quest to help professionals across the world land their dream jobs, Aditya lives and breathes Hiration — an online resume builder and an AI-powered platform to help job-seekers find their way in the treacherous job market — where he's a Co-Founder and the unofficial CPO (Chief Problem-solving Officer). He likes to code away his days and nights when he's not busy disrupting the career space.