Do you need a helping hand with cleaning makeup brushes? I have some helpful tips to share with you. When you check them, you will know how to clean your precious brushes easily.
Keeping your makeup brushes clean is very important. We know that bacteria loves humid spots. And your foundation brush is the perfect spot for developing bacteria. When you keep applying makeup with a dirty brush, you will transfer everything to your face. This can result in acne and inflammations. To keep your face spotless, you need to clean your brushes regularly.
Do you want to organize your makeup brushes neatly? You can check some smart ways here: DIY: 14 COOL MAKEUP BRUSH STORAGE IDEAS
I know that you don't have the time to do this. But after you see these easy methods, you will be able to keep your brushes constantly clean. So, let's get started!
How to get rid of stubborn makeup on the brush
Can't remove the residues from your foundation brush? We have all been here. White vinegar will dissolve any product and disinfect your brush. Follow the method explained below for a spotless makeup brush collection.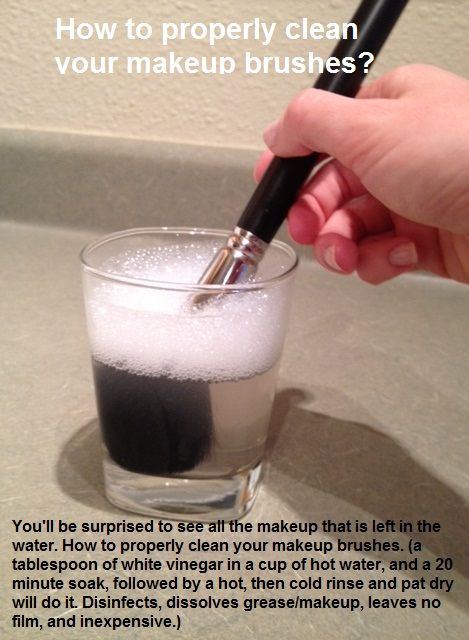 Easy DIY makeup brush cleaner
You might have noticed a special makeup brush cleaner on the shelves in your favorite shop. But, you really don't have to spend additional money. All you need is this secret recipe for a DIY cleaner. All you need is witch hazel, distilled water, gentle baby shampoo, and oil. Head to the link below the photo for the complete instructions.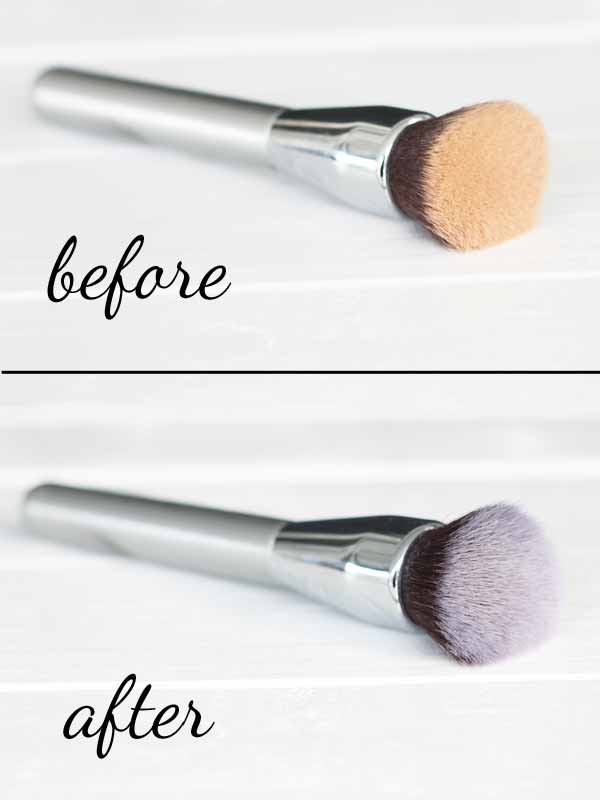 Use a plate to clean your brushes completely
Take a flat plate. Pour an equal amount of olive oil and dish soap. Rub your makeup brushes, so that the makeup residues completely dissolve. Rinse with warm water.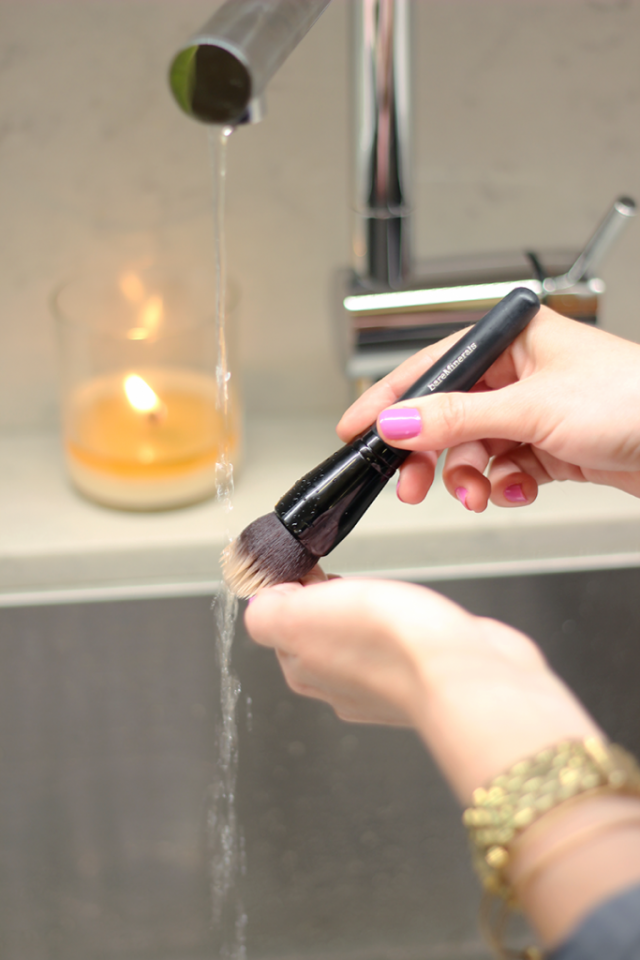 When you are done rinsing your makeup brushes, leave them to air dry. Lay them on a clean towel for a few hours.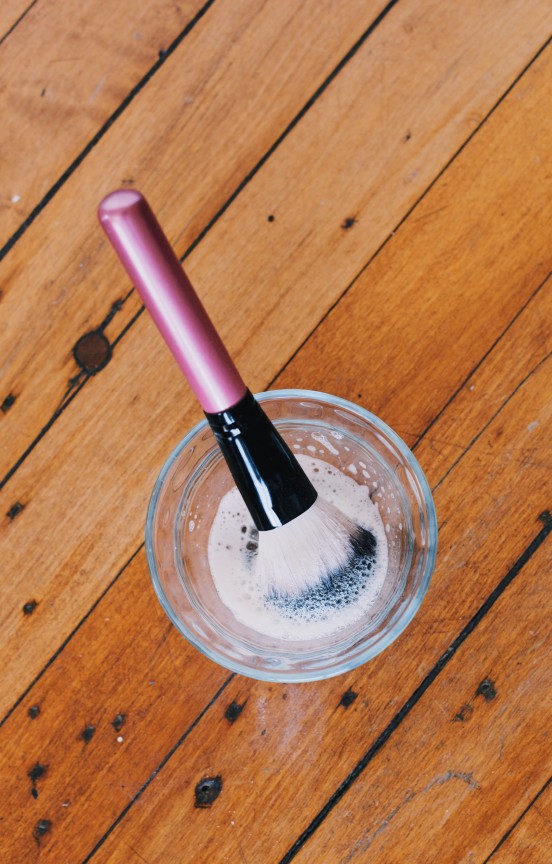 Secret trick for cleaning your beauty blender
We know that makeup sponges can gather bacteria. And when you apply that to your face you can end up with unwanted acne breakouts. There is one trick that will clean your beauty blender perfectly. All you need to do is pop it in the microwave. Check the complete instructions on the link below.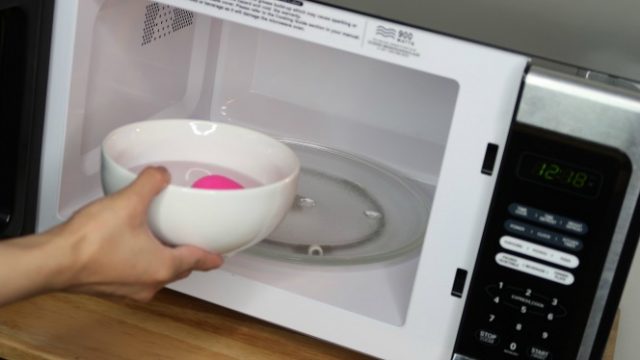 Another great trick to clean your beauty blender and other makeup sponges are to rub it against a soap. This will remove the foundation residues on the surface.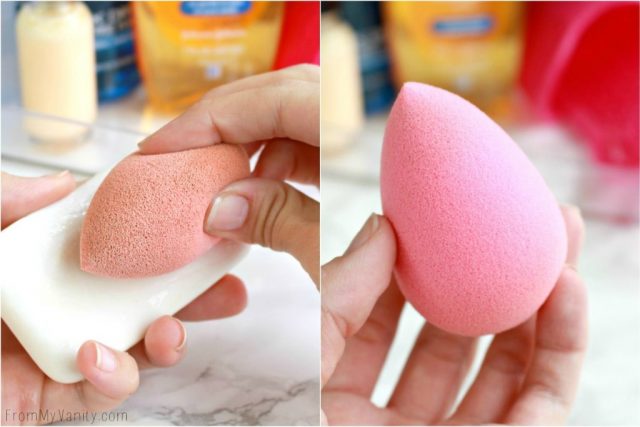 After seeing all these methods for cleaning makeup brushes, you are all ready. They are so simple and straightforward and don't require any extra trips to the shop. You already have the needed materials in your kitchen or bathroom vanity.