Hi my beautiful ladies! For today, I have a collection of "27 Smart and Creative Ways To Keep Your Bedroom Organized". The ideas that you are going to see here are going to blow your mind and make you organize your bedroom.
#1 Beautifully Organized Wardrobes
We have all seen pictures of beautifully organized wardrobes, where clothes are hanged neatly by color. If your wardrobe is in a mess, you should definitely take a look at the pics that I have selected for you. They will inspire you and motivate you to organize your clothes and shoes in your wardrobe.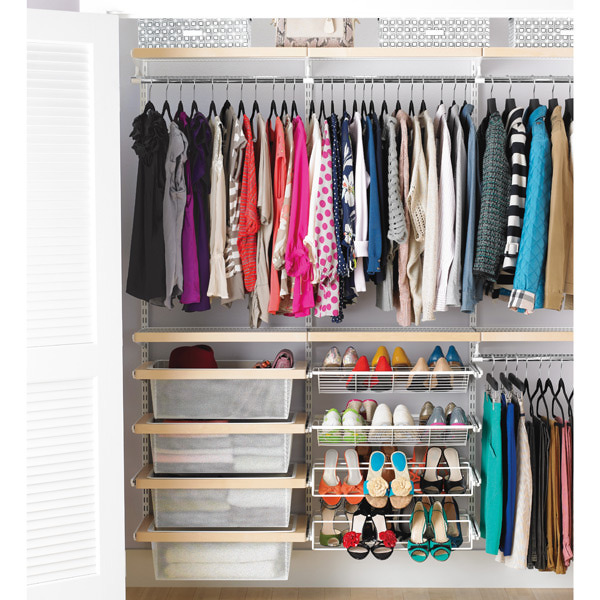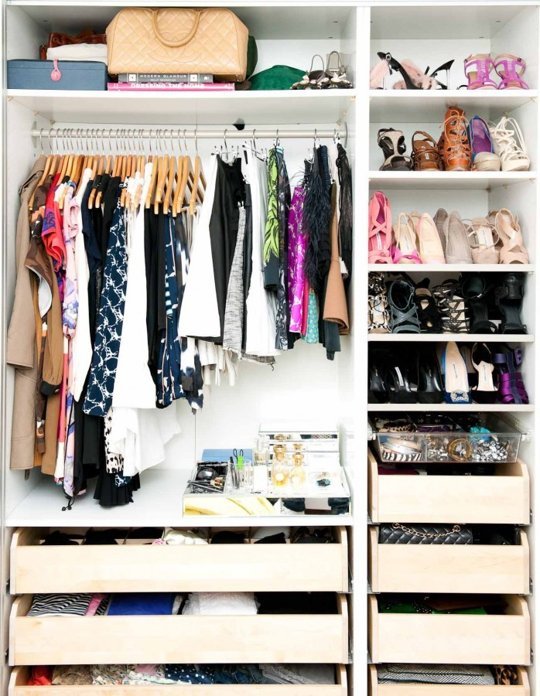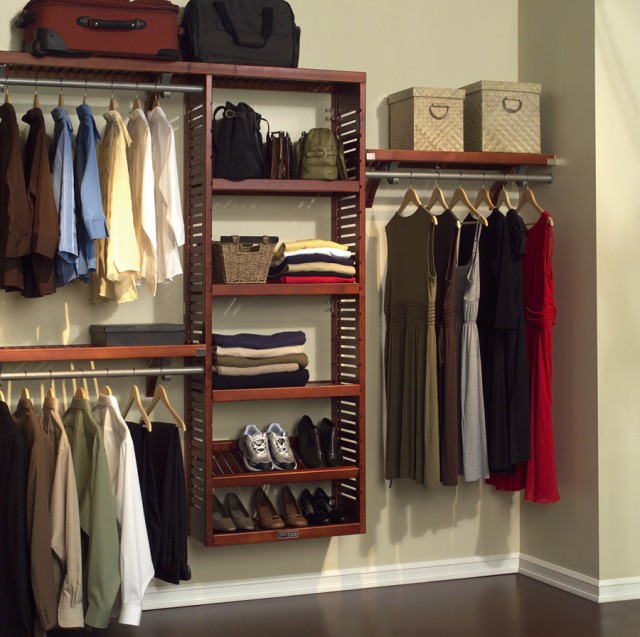 Shoes
If you love shoes and you are shoe-addict, you probably have many shoes that need to be stored somewhere. You can put them in plastic boxes, hang them in your closet or put them under the bed. Choose the idea that fits your style and bedroom and organize your shoes well.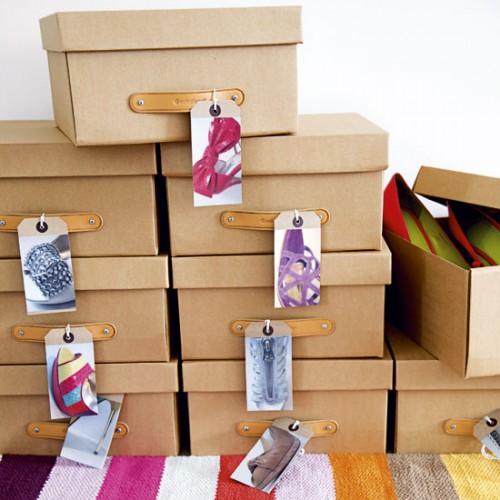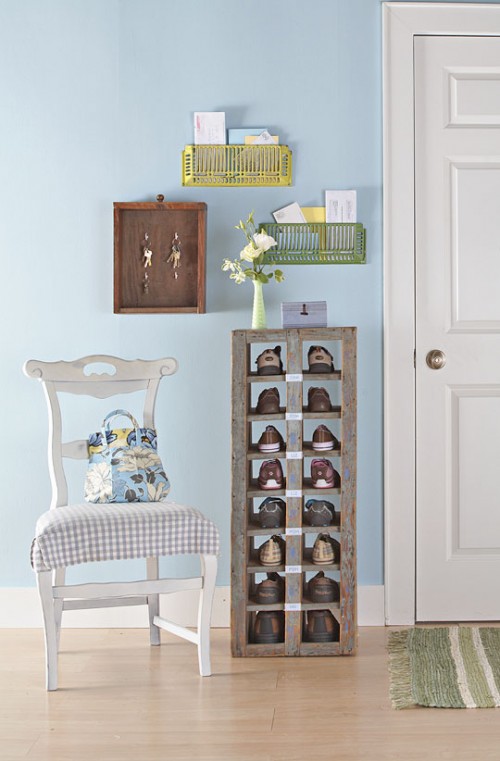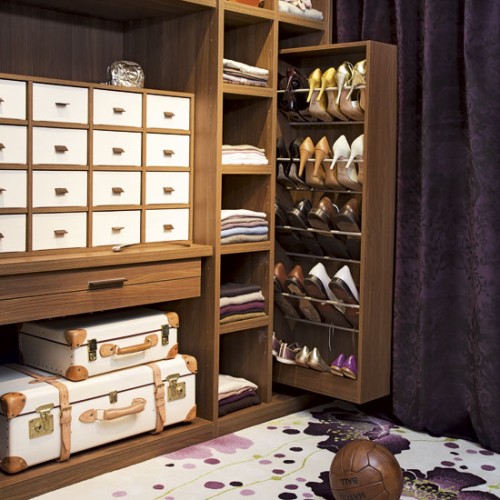 Organize Your Accessories
Your jewelry, belts and bags, should be well organized, so that you will have an easy access to everything and you will now where your earrings, necklaces and bracelets are. Large plastic boxes, trays and bowls are always great alternatives that you can use to organize your accessories.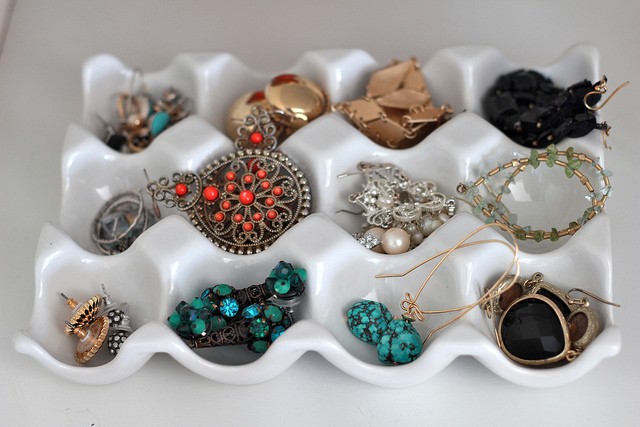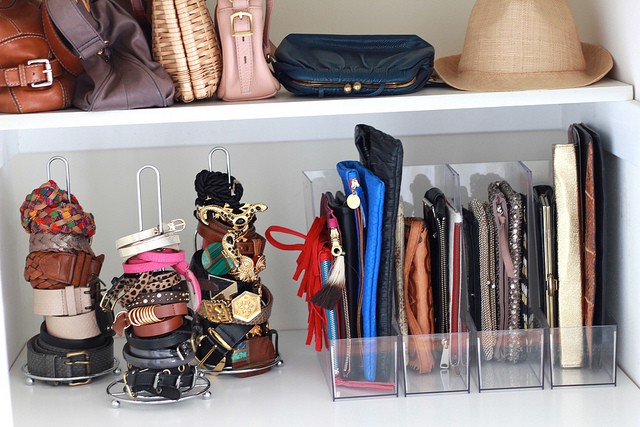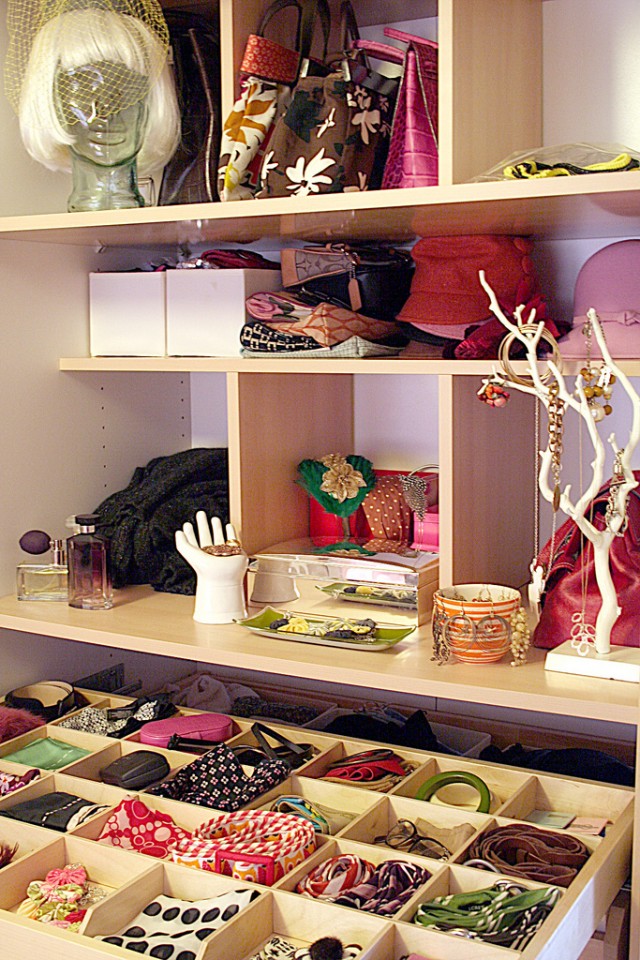 Well Organized Vanity Table
You need a place where you can get ready for work every morning and vanity tables are perfect for that. Some ladies want the top of their vanity table to be clear as possible, while other place trays with makeup and other products there. A jar with makeup brushes and a dish where you can put your rings are mostly placed on the top. The hair appliances are usually put in the center drawer.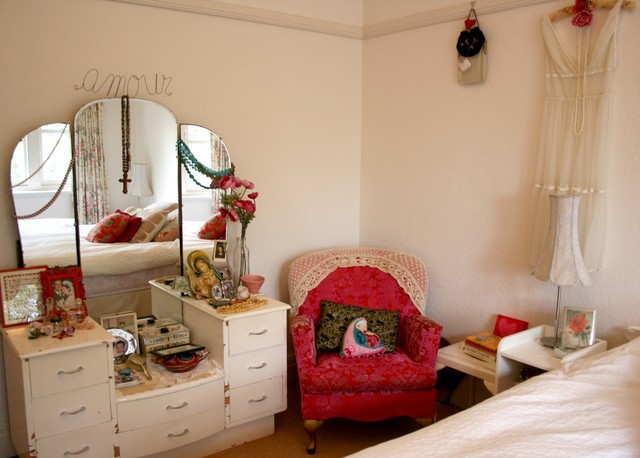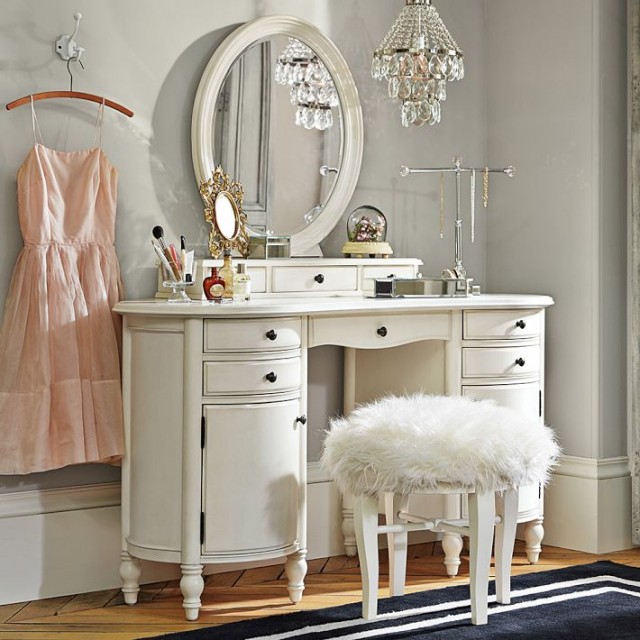 Nightstand Organization
Nightstands are one of the most useful furniture designs that every bedroom needs. Plus, a nightstand don't take a lot of space and it's one of the most useful furniture in the bedroom. You can place your mobile or alarm clock to wake you up every morning, lamp, the jewelry that you wear everyday. We should not avoid the cosmetic that you use every morning or before you go to sleep and a glass of water! You can place any other things that you consider that are useful and need to be there.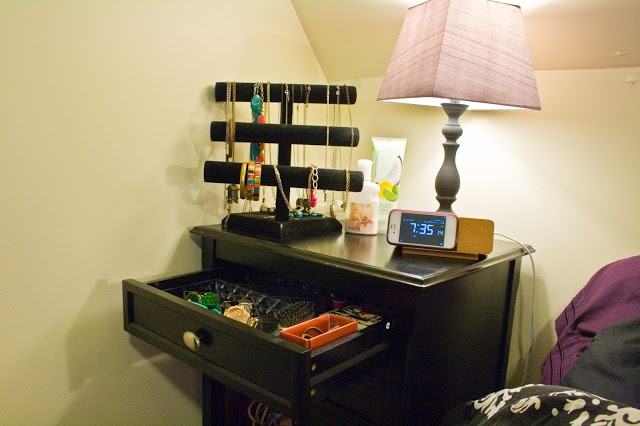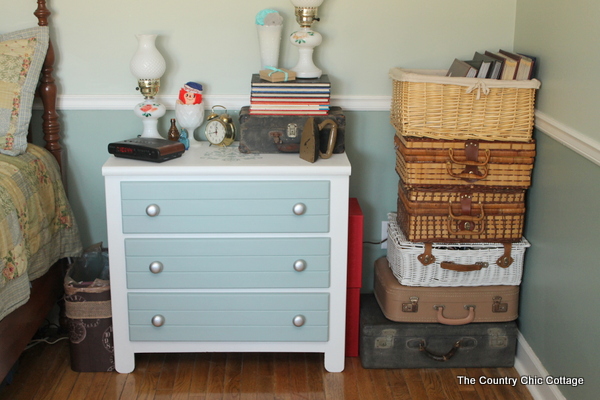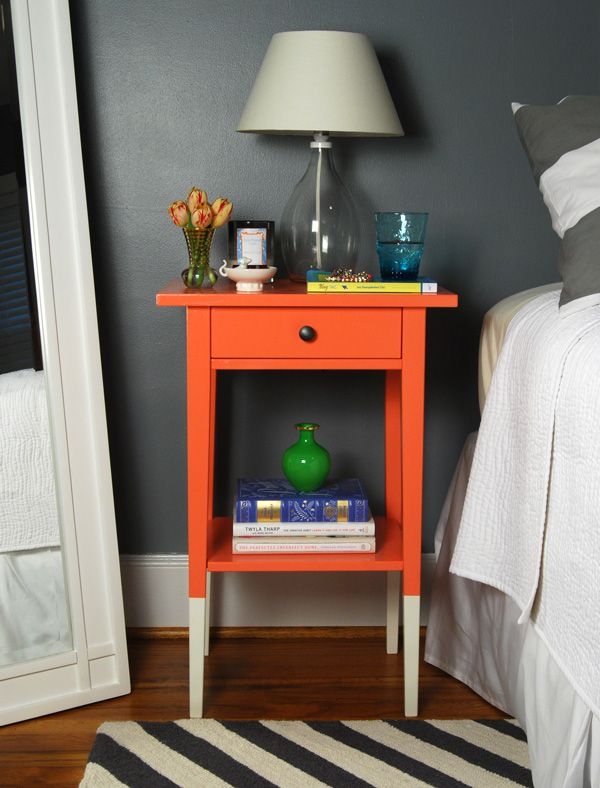 Space Saving Furniture
Whatever you have a small or large bedroom, a great organization is always needed. Space-saving furniture designs are ideal for both, small and large bedrooms. They are designed in a creative way to save you a lot of space, store as many items as possible and make your bedroom functional and beautifully organized.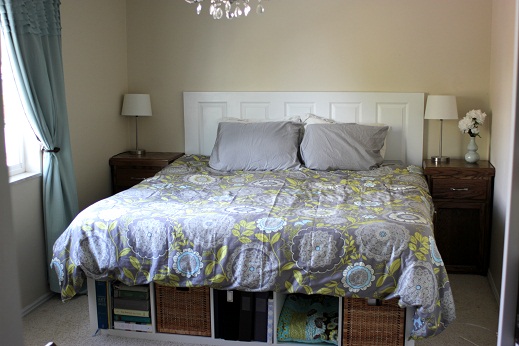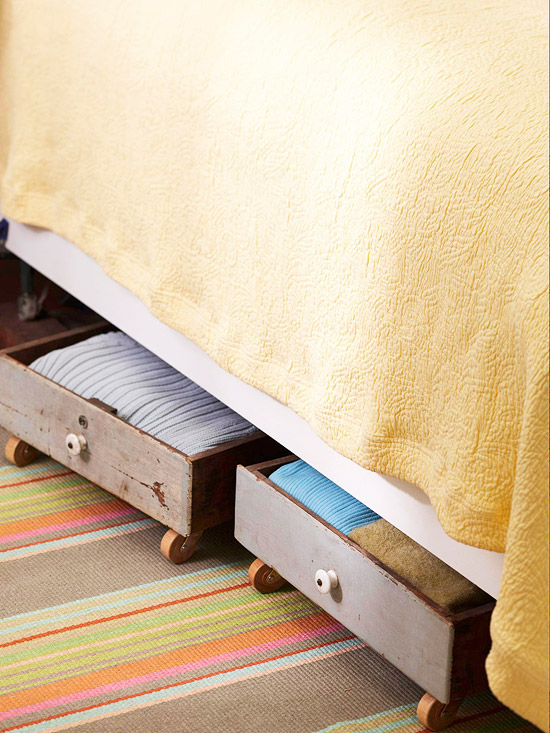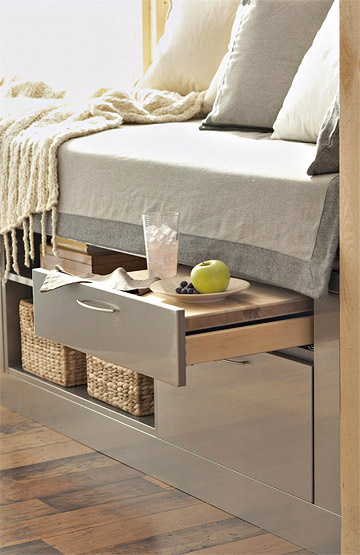 Reading Corners
You can transform the empty corner in your bedroom into a little reading area. If you are space limited, then you should be more creative and use the space under your stairs or in your hallway. There are so many different reading chairs that can be incorporated in any corner of your apartment or house. A colorful large bean bag chair is a great option for your bedroom. They are available in a variety of colors, materials, sizes, so that you will not have any difficulties when choosing your bean bag chair.