Hey my dear fashionista! Your Fashion Addict is always here to show you the latest fashion trends and for today I have made you a wonderful collection of 23 golden striped nail designs you must see. Are you excited?
Nails are very important and you should always pick the right nail polish to complete your outfit. You can go with the easiest way – monochromatic nail art design. But, for more dramatic look, you can mix colors or add glitters and zircons. Stripes are going to be popular this Spring, so I truly recommend you to check out these golden striped nail designs here. Inspire yourself and copy the design that you like the most. Enjoy and have fun!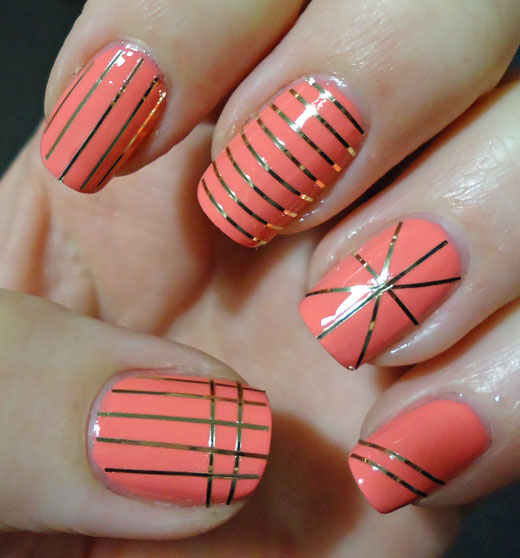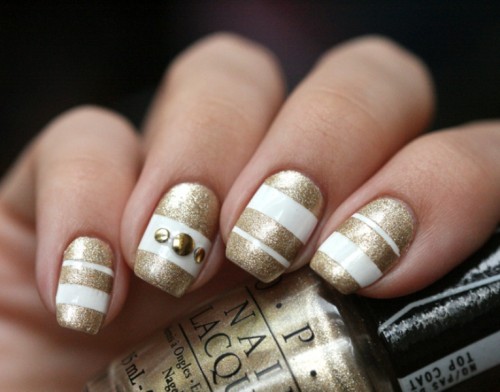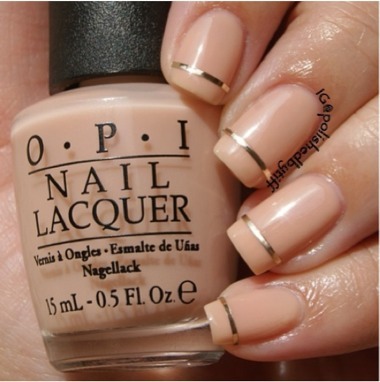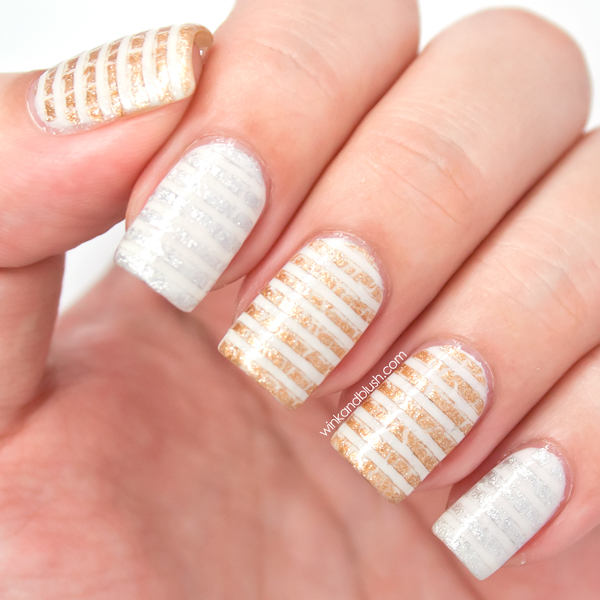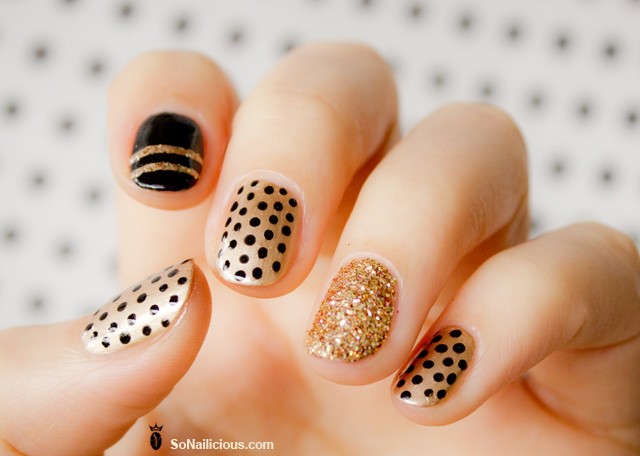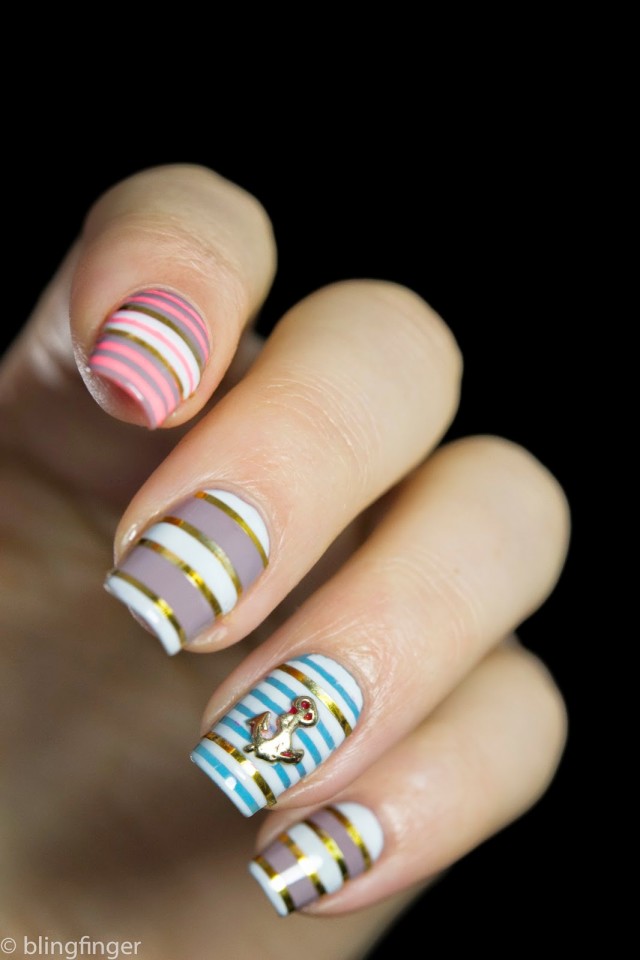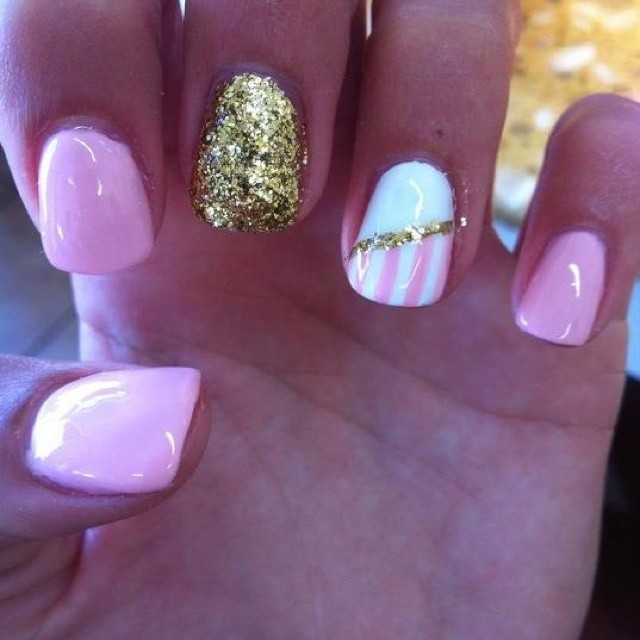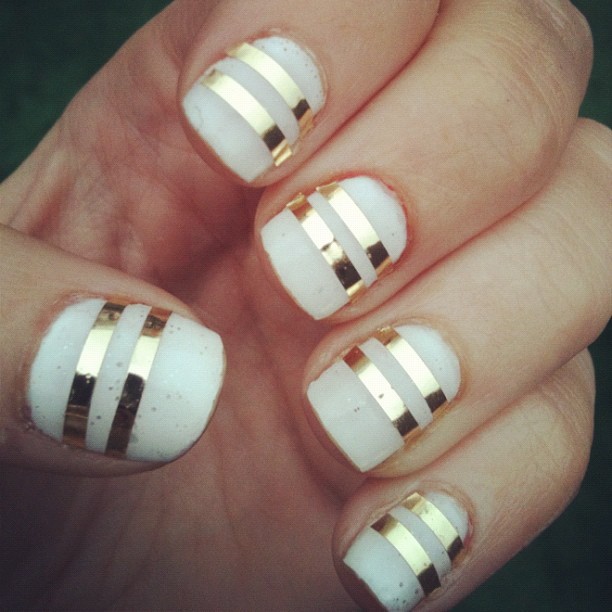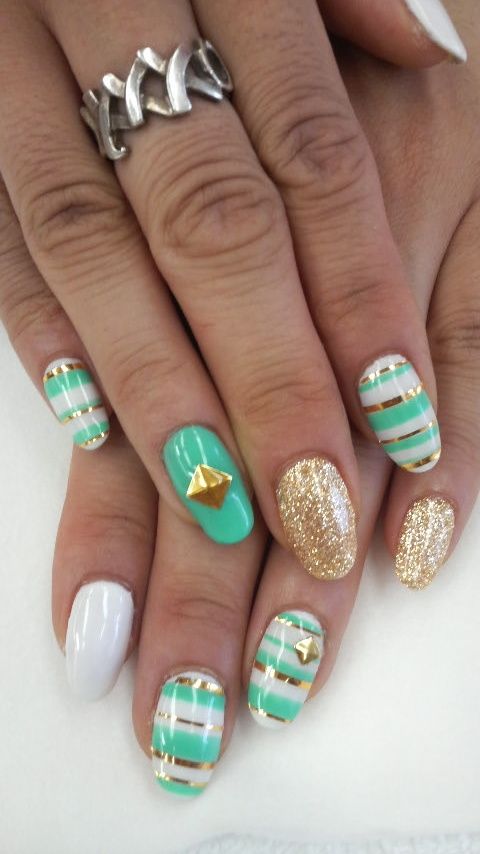 For the daily activities, you can choose a fresh and lively color like mint or coral. The both colors go great with golden stripes and you can notice that from the pictures here. You were also wondering which nail design will go great with your evening gown, weren't you? Black background with golden stripes go perfect with everything and you can't go wrong with it! The future brides can consider polishing their nails with white background and golden stripes! What do you think. Take a look at the rest of the pictures. Enjoy!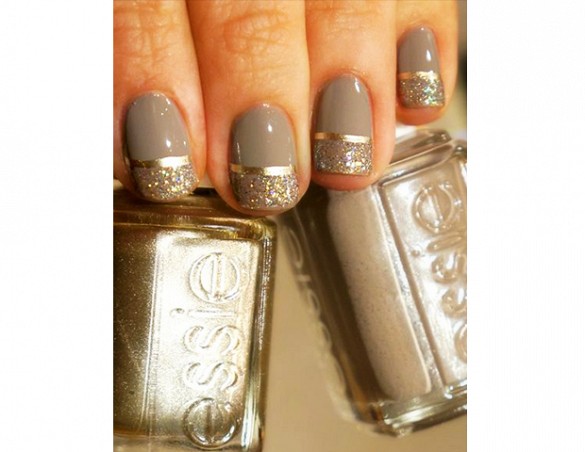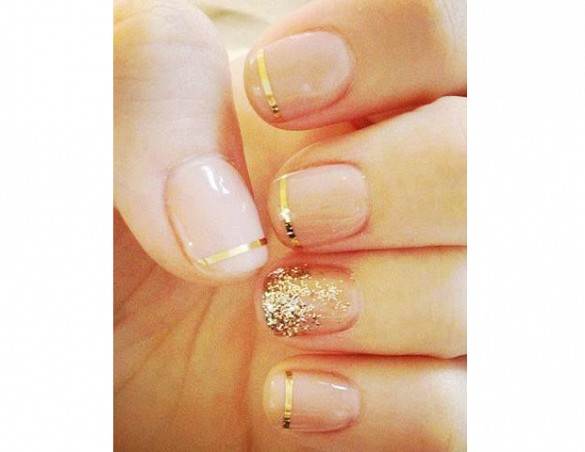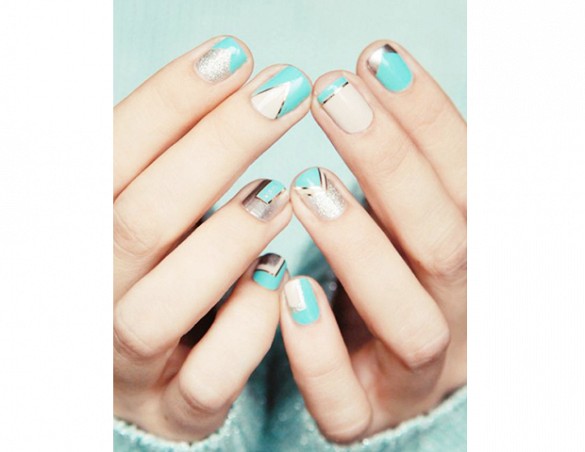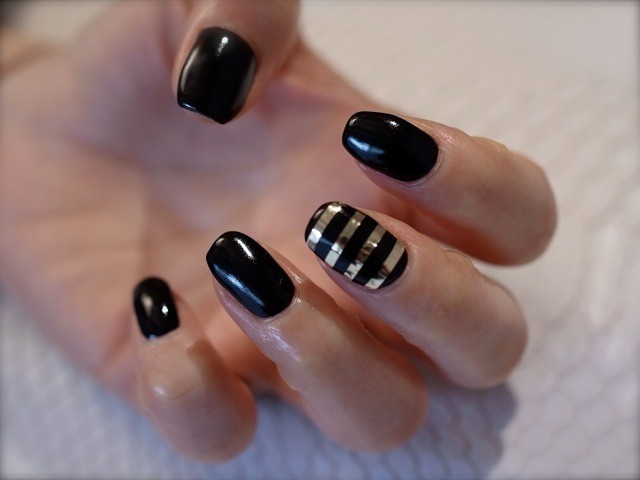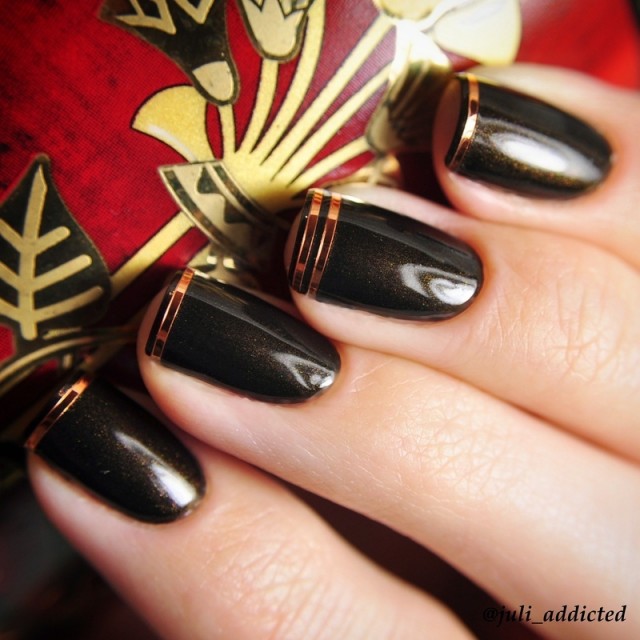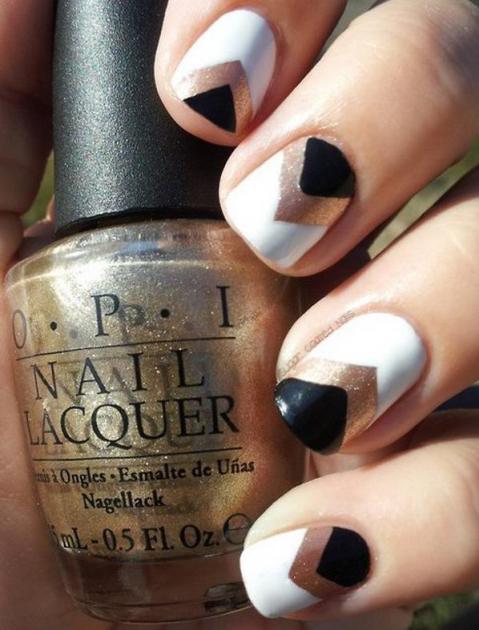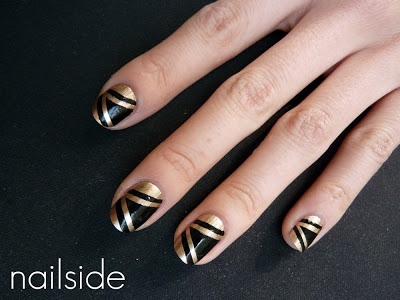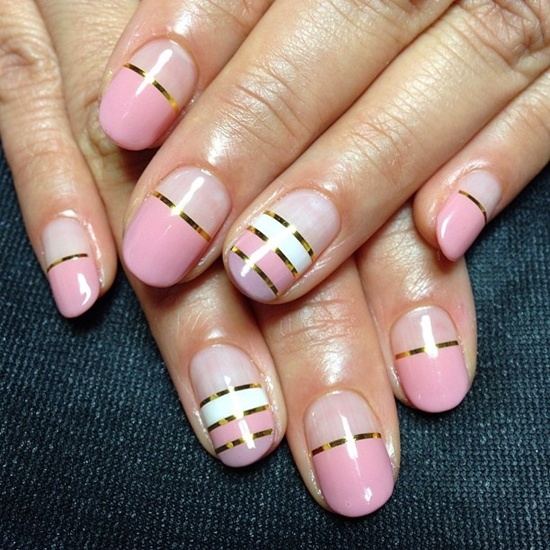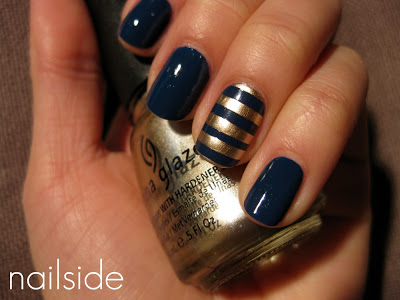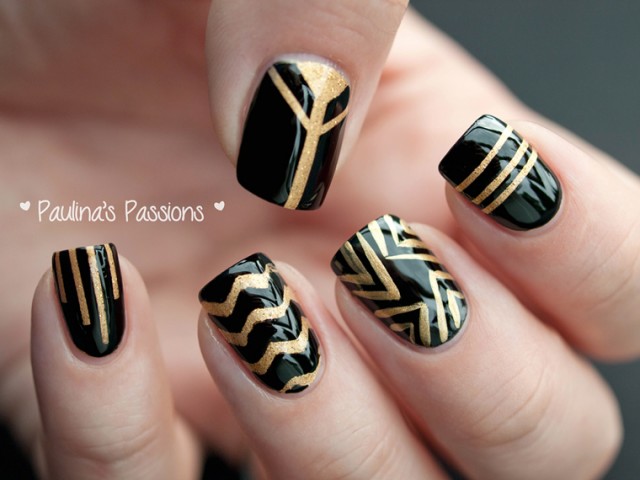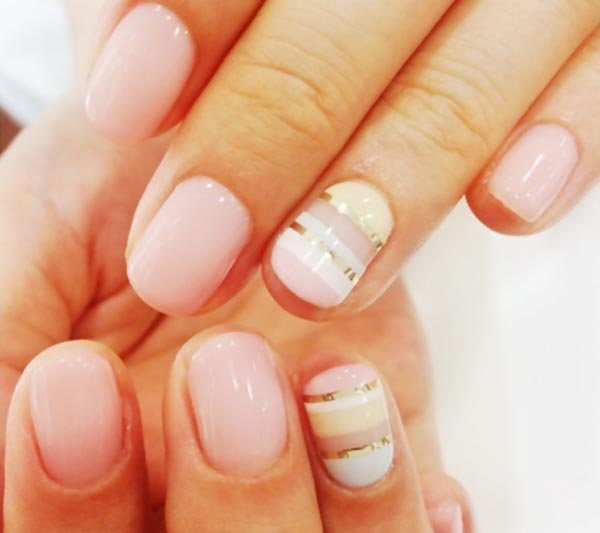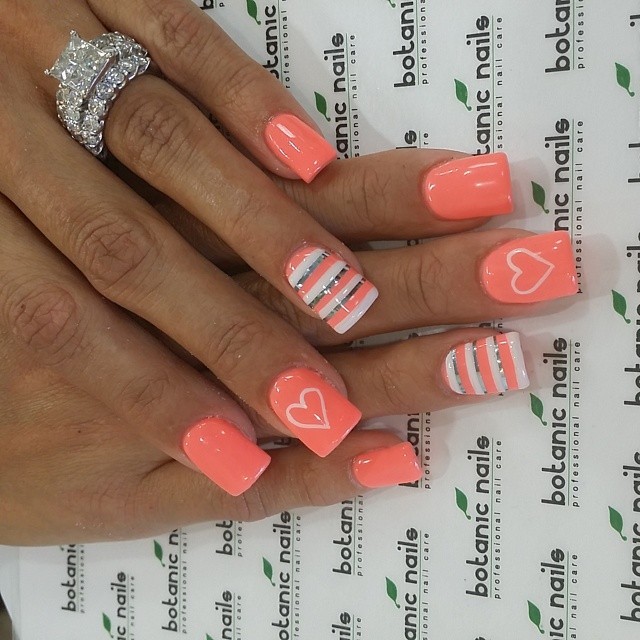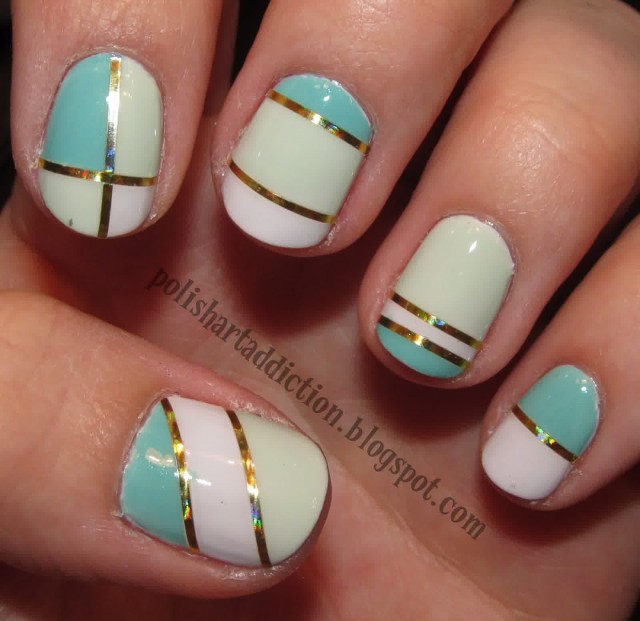 Thank you for reading! I hope that you have found this post interesting and I have inspired you enough to start polishing your nails. I love all of these golden striped nail designs and I can't decide yet which one to try first. All of them are easy and quick to polish! You won't have any difficulties to achieve them, believe me! If you are a beginner or you don't posses any skills, then search the Net. There are million of tutorials that will teach you how to polish your nails! Enjoy in the rest of your day and stay up to date with the contents of Fashion Diva Design!