Hey fashionistas today we have interesting ideas how to store your shoes. If you have lots of shoes and you don't have any idea how to store this post is for you. Enjoy!!!
Hang molding on the walls to create a pretty shoe display
You can find the tutorial here.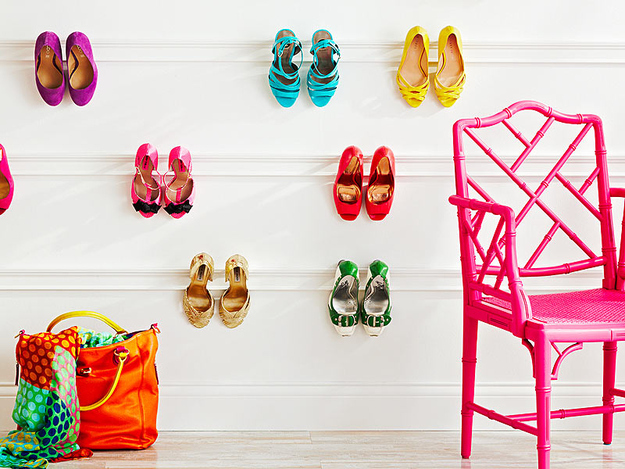 Paint cans nailed into the wall are the perfect size for flip-flops
Source: craftynester.com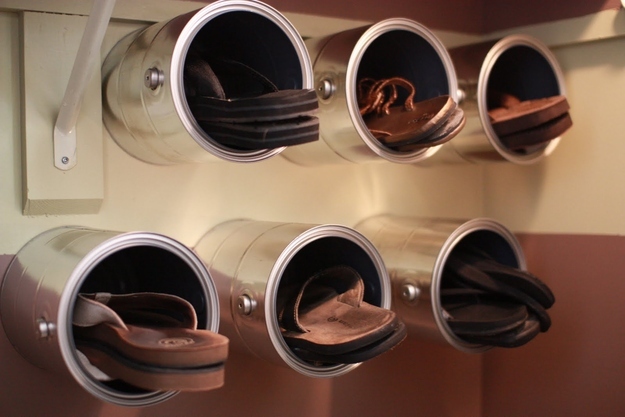 Hang baby shoes on a curtain rod
Get more details here.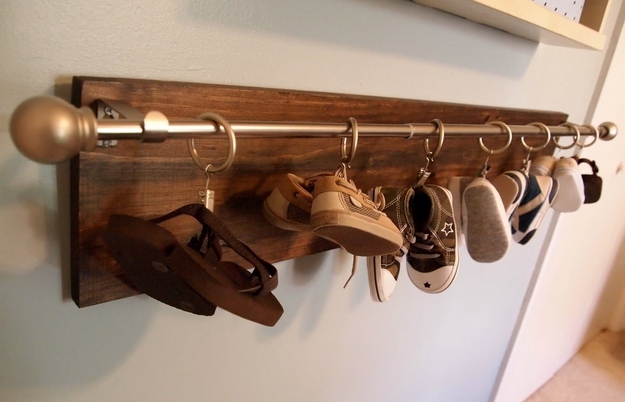 Keep shoes in a dresser or cubby shelf at the foot of your bed
Source: elledecor.com
Make a floating shoe rack
See the tutorial here.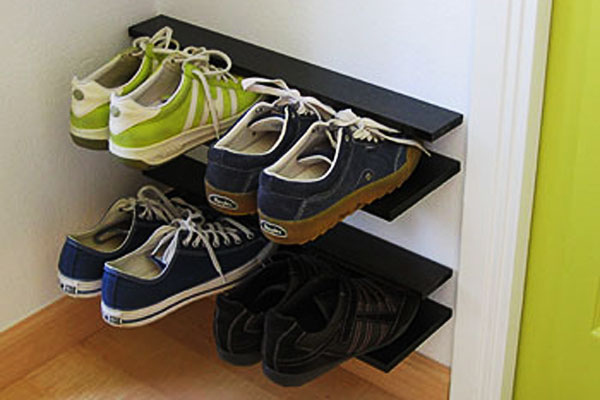 Display them in a large basket
Source: shelterinteriordesign.blogspot.com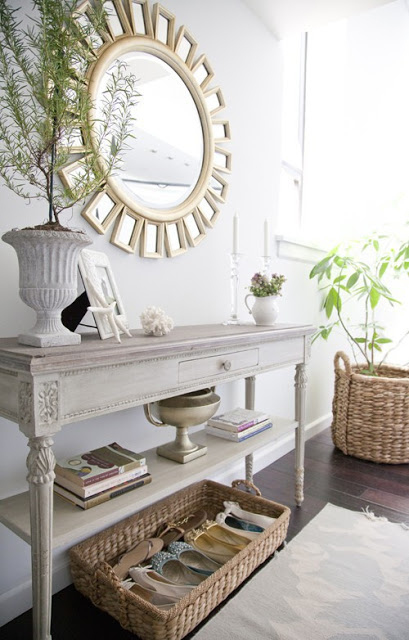 Alternate your shoes you'll be able to fit more in a row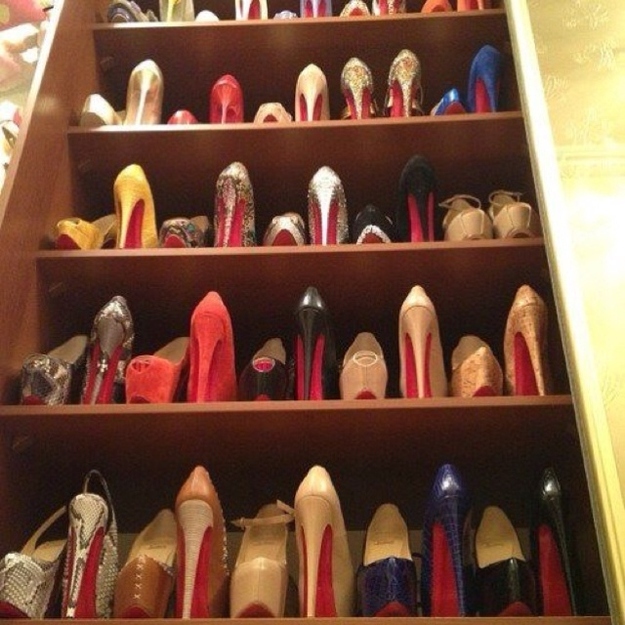 Use towel rails to hold shoes
Source: ikeafamilylive.com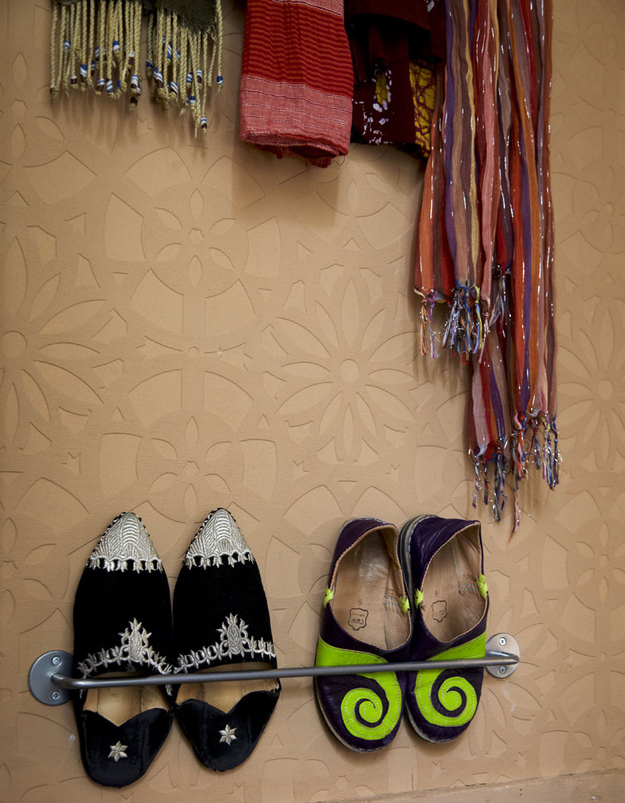 This Ikea Komplement slide-out rack holds an impressive 16 pairs of shoes
Source: ikea.com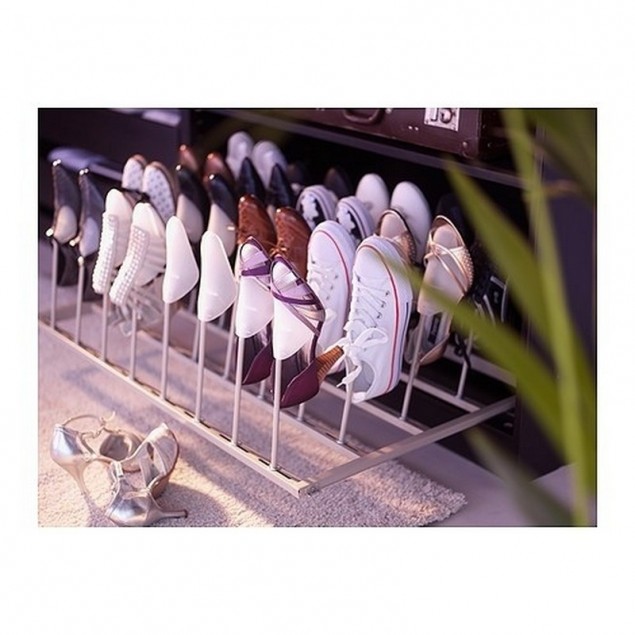 Take up unused space by putting up shelves in the corner of the garage
Source: designedtodwell.blogspot.com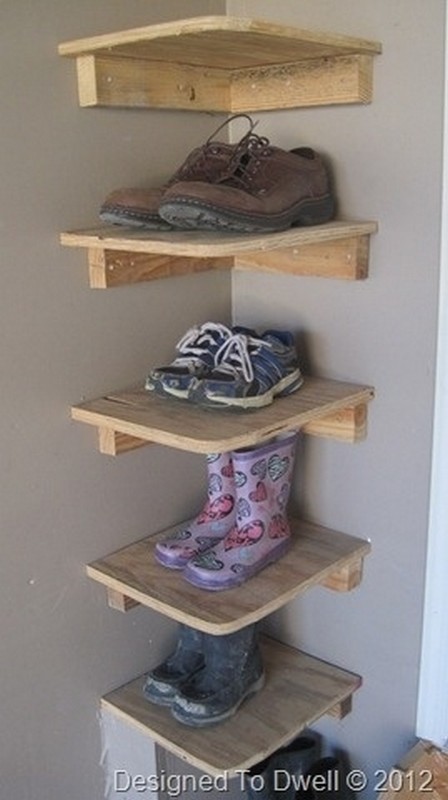 Hang your shoes
Learn how to make these hangers here.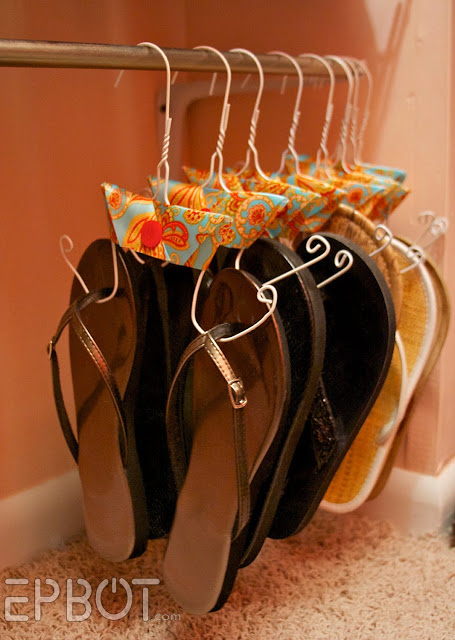 Store your shoes in wine boxes under the bed
Source: threeyearsofdeath.blogspot.com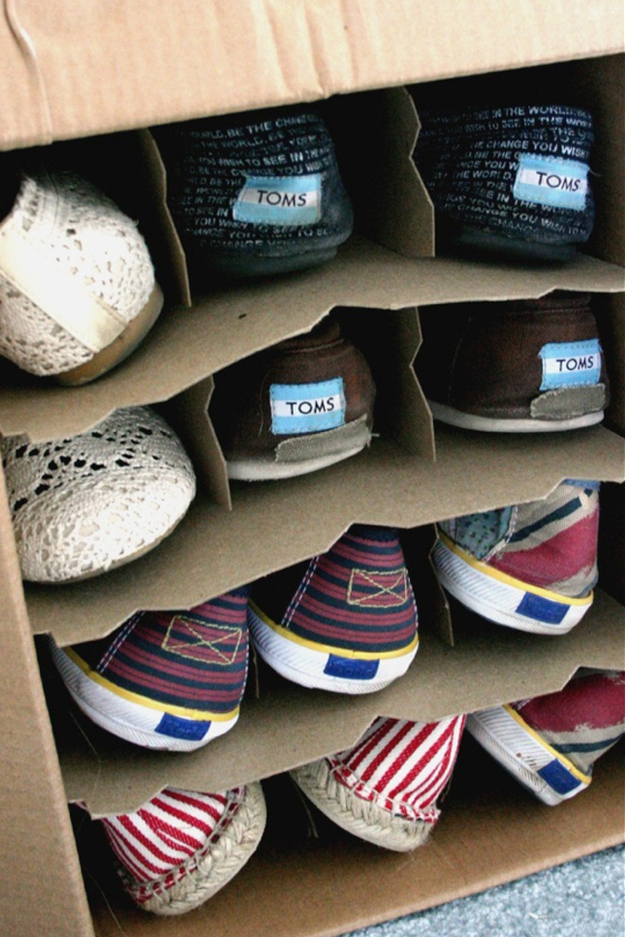 Use an old ladder to hang heeled shoes on
Source: blog.thenest.com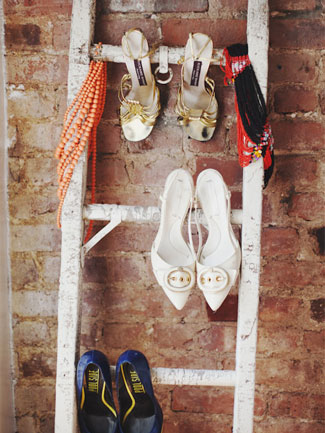 Use a pegged coat rack
Source: mamauk.typepad.com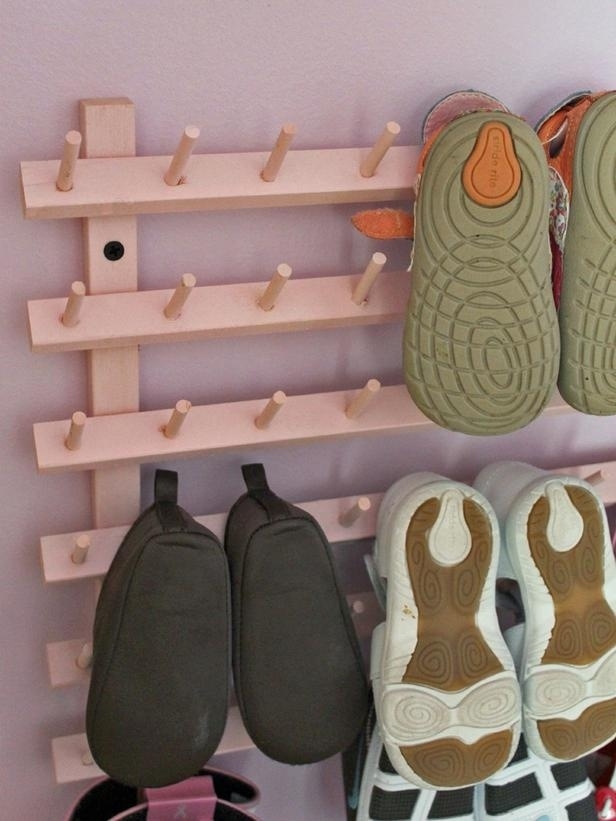 A simple wooden pallet has slits that perfectly fit shoes
Source: shelterness.com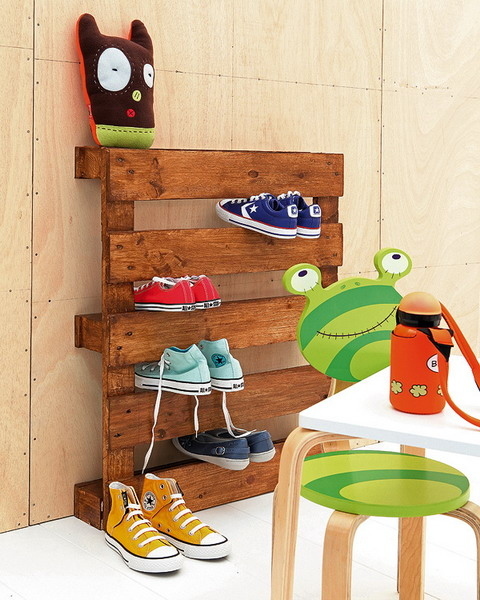 Store them in an ottoman
This is a great solution for a small apartment and costs only $190. You can buy it here: Safavieh Mercer Collection Victoria Beige Linen Shoe Ottoman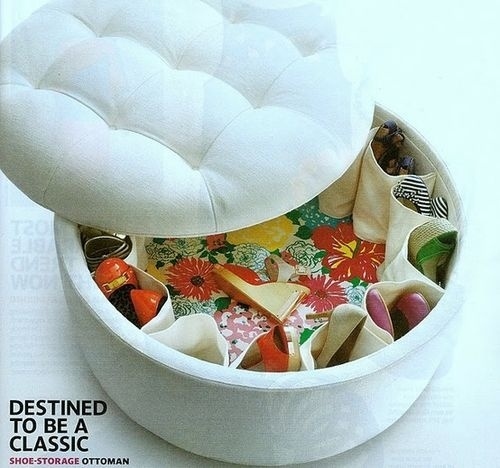 Build your own PVC-pipe shoe rack
See the tutorial here.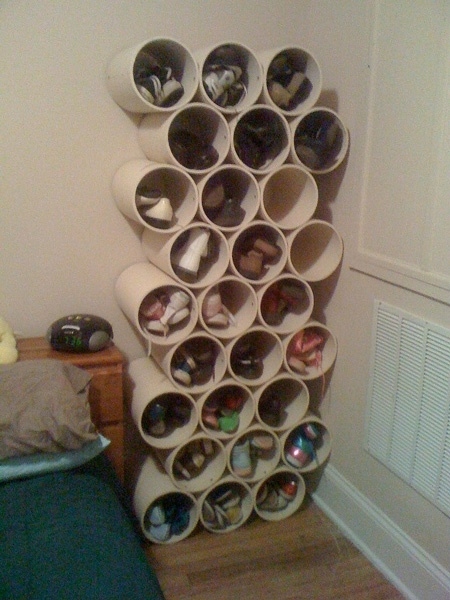 Cover a shoe rack with a curtain
Source: thedemoiselle.com