Hey there my dear ladies! How are you? Are you enjoying the beautiful sunny days? This is my favorite season and I'm very excited because I can finally show some skin and wear my shorts, skirts and sundresses. I'm always here to show you the latest fashion trends and inspire you to follow them. For today, I have a collection of 16 fashionable backless dresses and tops to wear this summer. Are you excited?
SEE ALSO: 10 Outstanding Summer Outfits For Every Occasion
The designs with aggressive decollete are not so chic and stylish anymore and instead of them, many girls nowadays  for deep round or v-neck backless dresses. You can find this kind of designs in versatile colors and styles, so that it won't be difficult for you to find the right design that will fit your personality and body shape the best. From maxi to mini, you can find the perfect length for you and you can wear such glam designs to your next parties, wedding receptions and other events that require wearing fabulous clothes.
I have selected some interesting backless dresses that I'm sure that will catch your attention and make you buy one immediately. So, let's check them out and draw some inspiration. Enjoy and have fun!
STUNNING COMBOS WITH BACKLESS TOPS AND LOVELY SKIRTS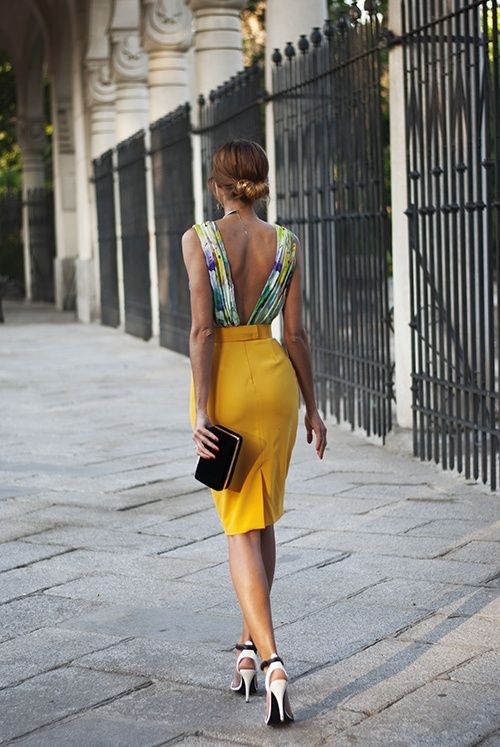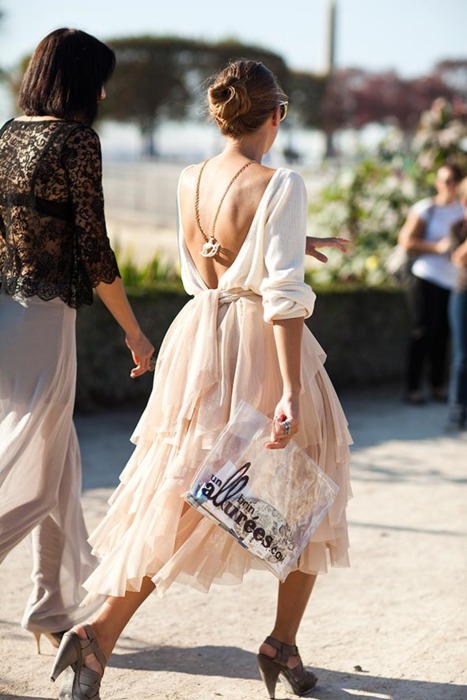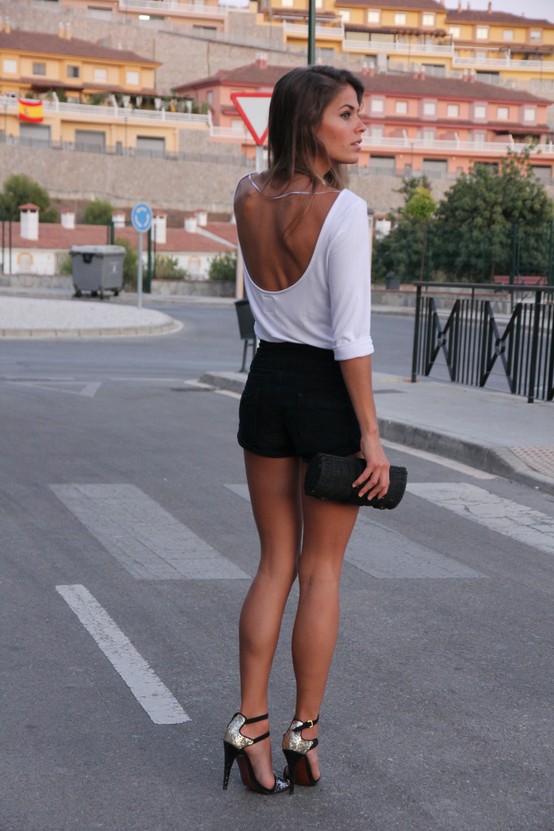 Usually the front of the backless dress is sufficiently closed, which makes the dress look more elegant and stunning, while the open back adds hot and sensual touches to the design. You need to be quite brave to wear such designs, but once you decide to wear it, you will look supper attractive in it.
One of the most important things you should know when choosing a backless dress is the choice of bra. Many girls skip wearing this kind of designs because they can't find the right solution. There are million varieties of bras and items that can replace wearing bras, so that choose the one that fits the texture of the dress and the cut of the back part.
CHARMING MINI AND KNEE LENGTH BACKLESS DESIGNS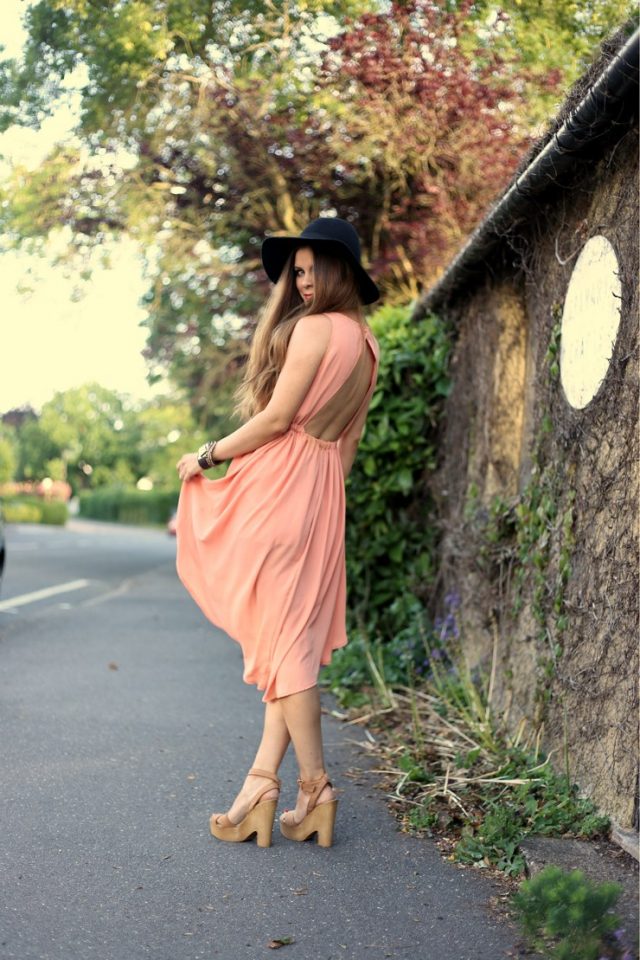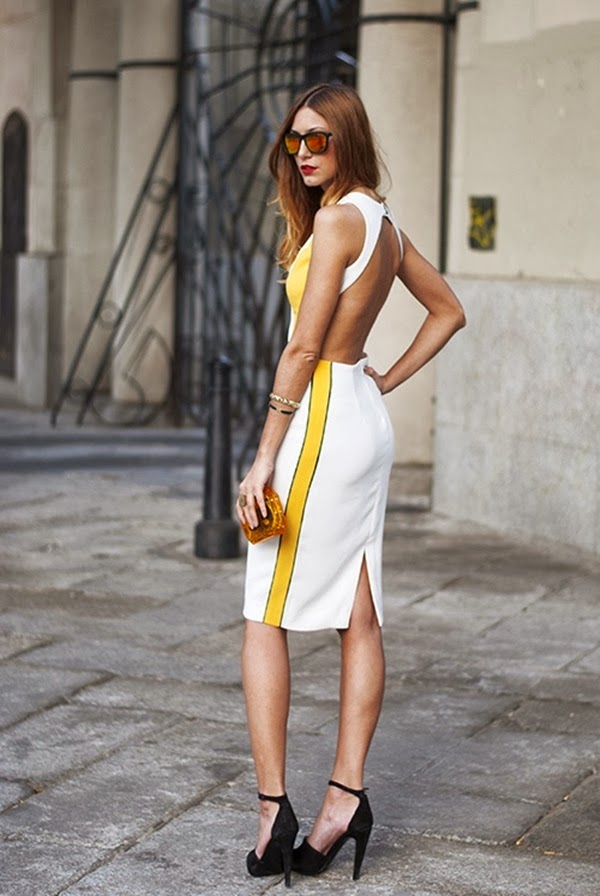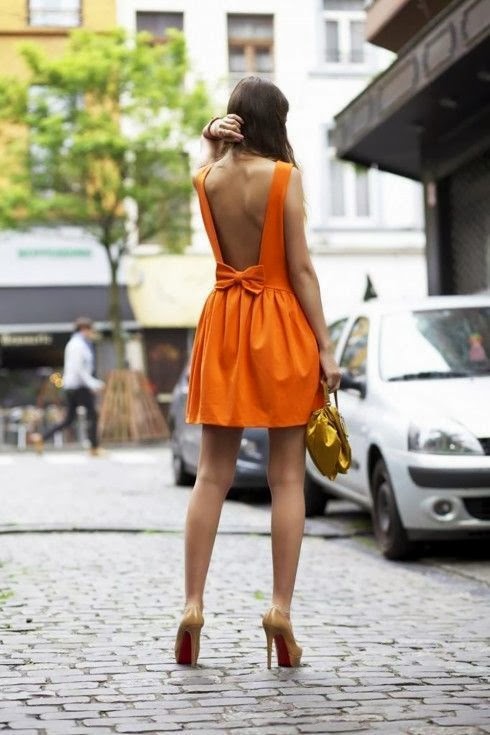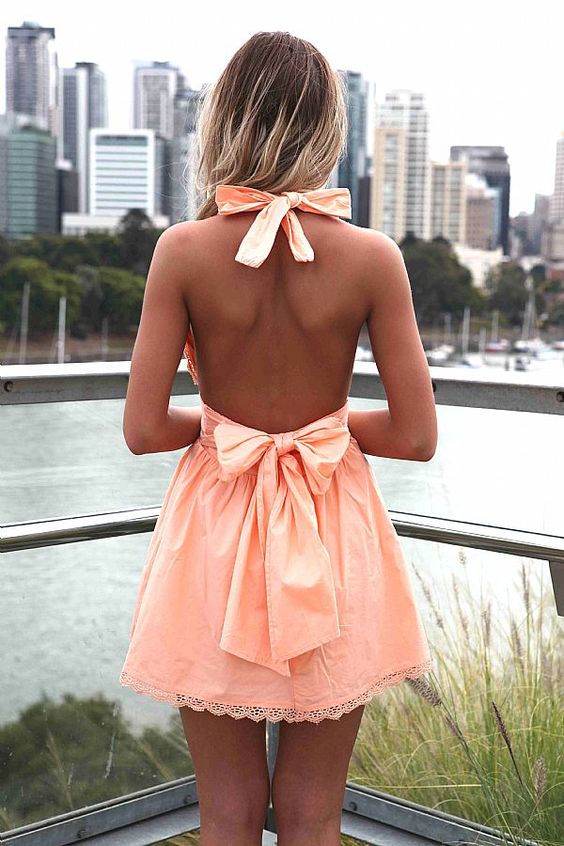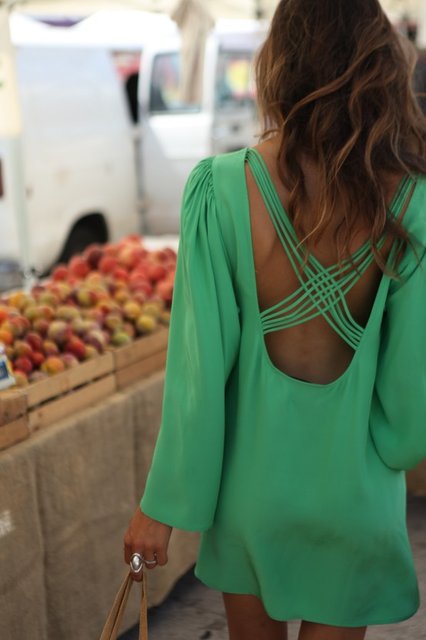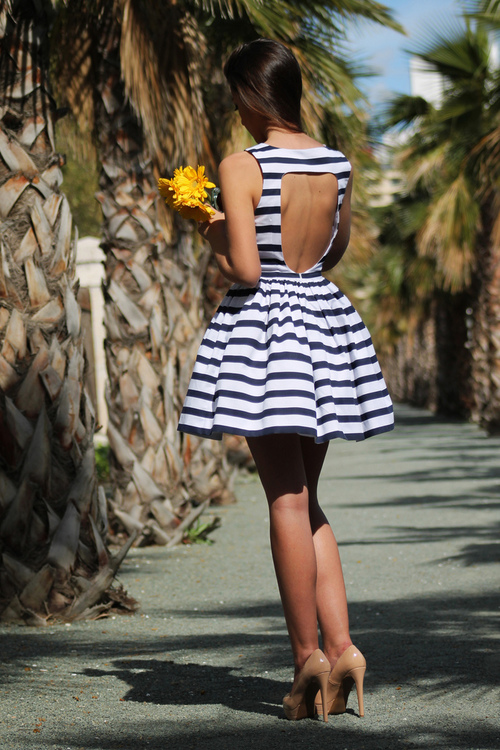 OUTSTANDING BACKLESS MAXI DRESSES FOR ANY OCCASION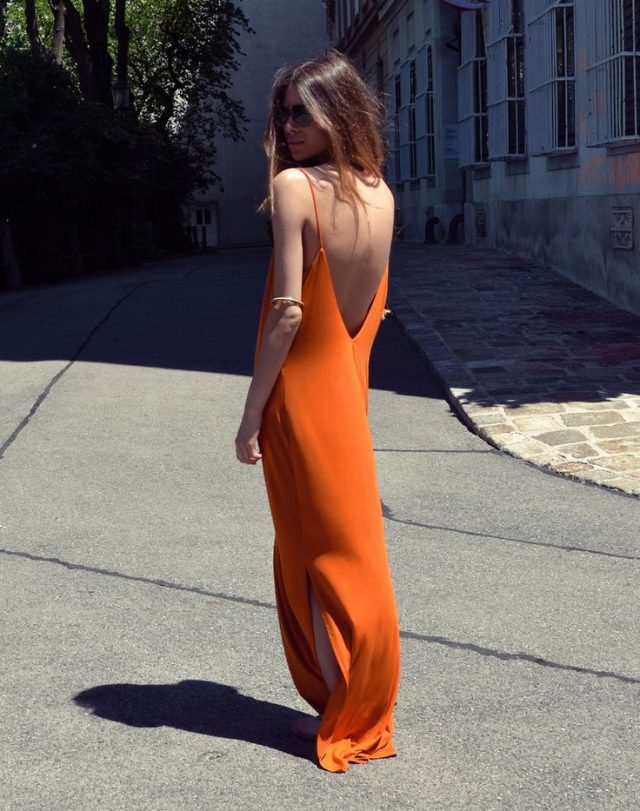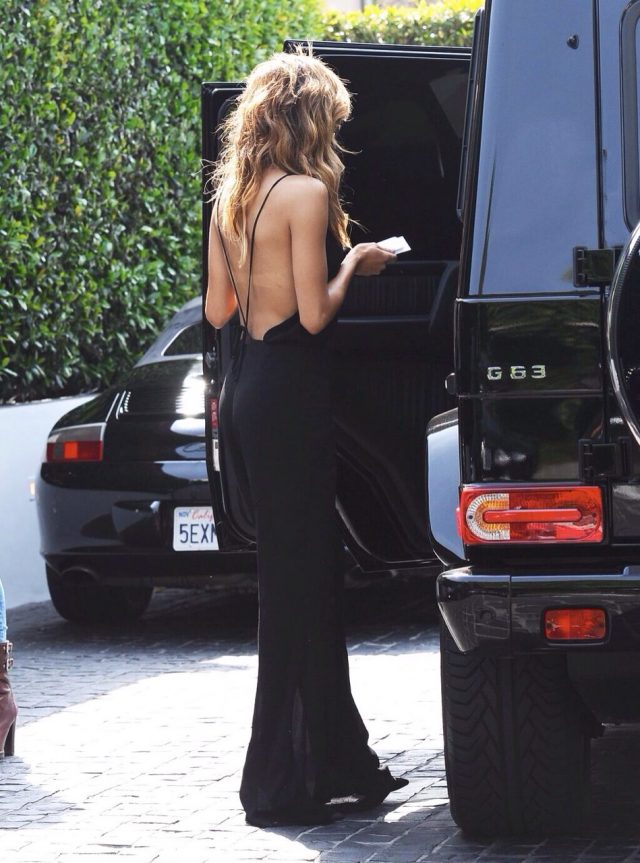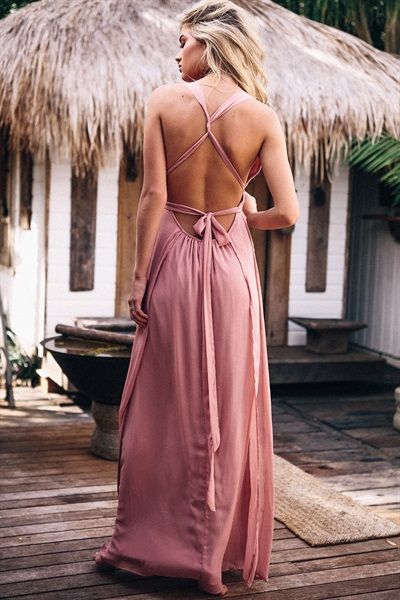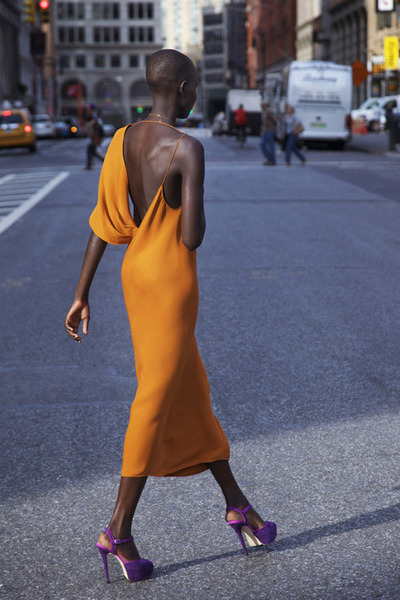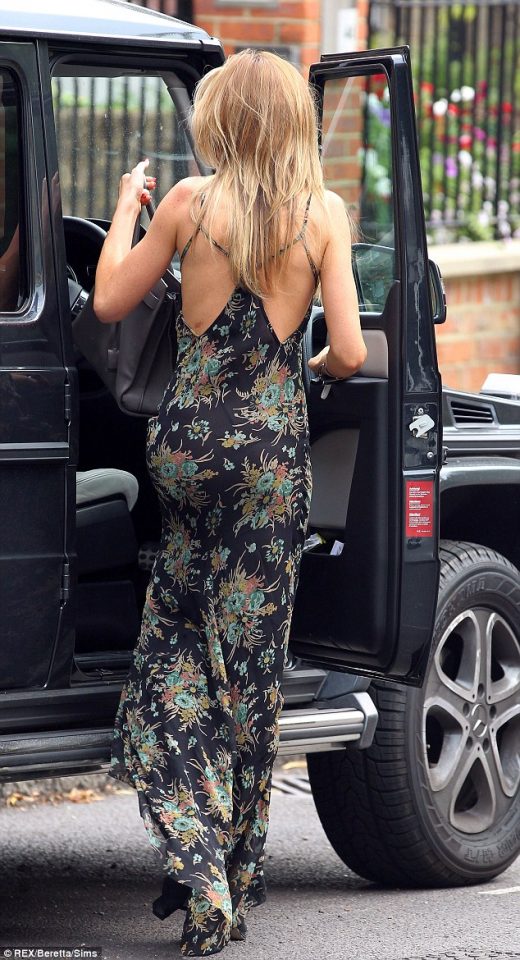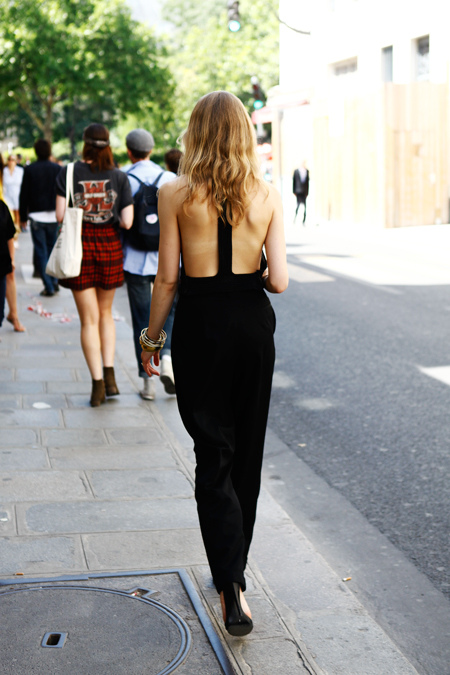 These dresses are perfect for the hot summer days, so choose one that is made from natural fabric, plain or bright and with a cut that fits your body. I really like all of the designs and I can't pick just one, what about you? Which one is your favorite and would love to wear this season? I would love to know your opinion, so please share your comments with me. Thank you for reading! Enjoy in the rest of your day and don't forget to stay up to date with the content of Fashion Diva Design!