Hey my lovely divas! Are you enjoying the beautiful winter days? Because of the freezing weather, we should all update our wardrobes with pieces that will keep us warm and cozy during the whole winter season. The jumpers are winter essentials and you should make them your best friends. But most of the time, you won't take off your coat or jacket, so a warm and stylish jacket is a must-have piece. The parka jacket is having a moment and girls are crazy about this type of coat. So, I have made you a wonderful post that is called "15 Amazing Ways to Wear Parka This Winter". Are you excited?
You can style your parka jacket with a pair of comfortable snow boots, a warm sweater and black jeans. You can make a statement with a beanie hat and scarf in some bold color. The combination below is perfect for your winter walks. Do you like it?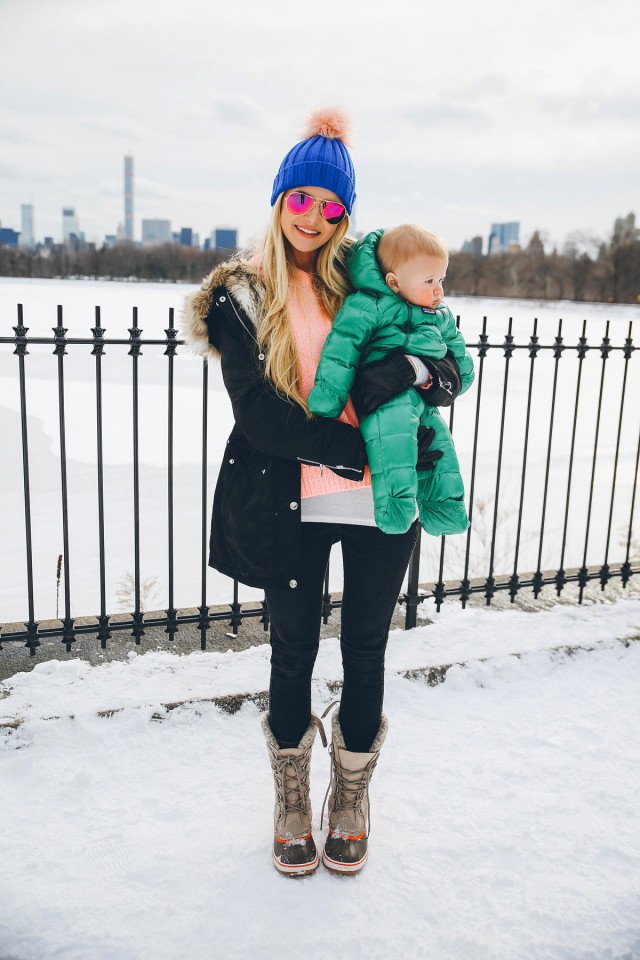 You can wear this type of jacket to work, school and to every other event that you are going to attend. You can style it with casual clothes and sneakers or flats or heels and ankle boots for more elegant and stylish look.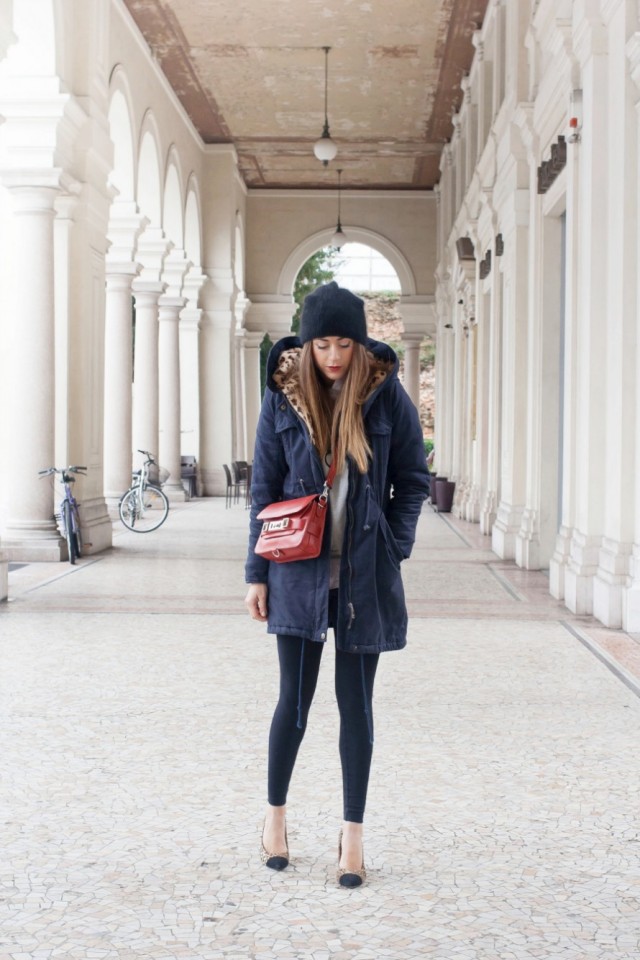 You can look outstanding in a white turtleneck, jeans and snow boots. This combination won't look good with a coat, but a parka jacket will work great.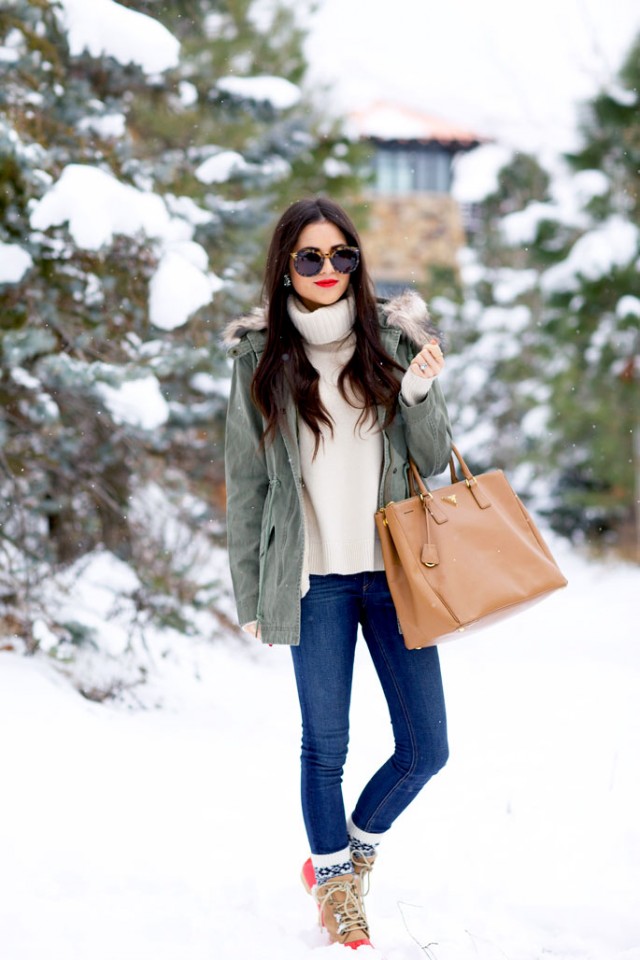 These days, parka jackets can be found in almost every color. The red, yellow and black ones are my favorite, because they are unique and you can make a statement with them easily.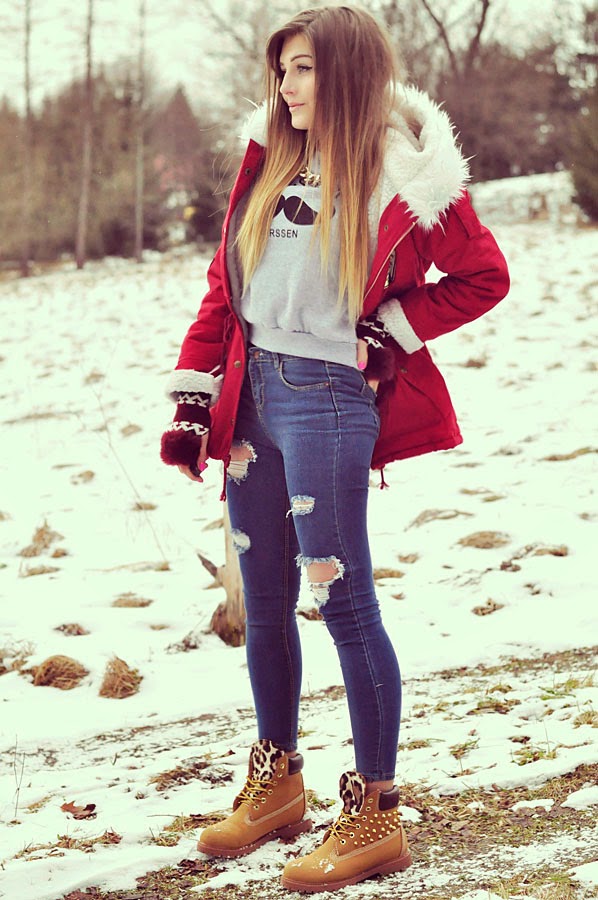 For a more stylish and fancy look, you can combine your army green jacket with an animal print scarf and golden accessories.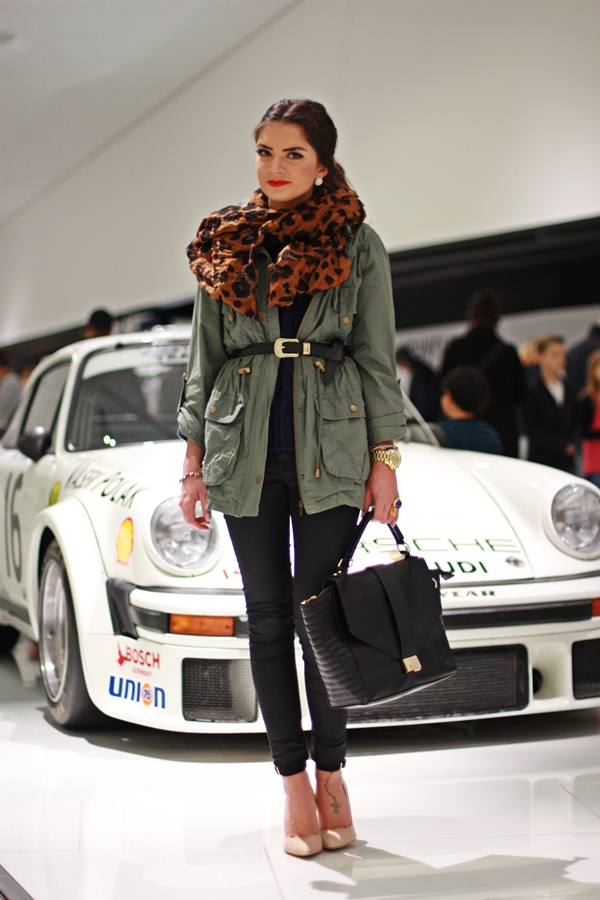 If you are looking for a casual outfit for your next street walk, then the outfit below is perfect for you. The ugg boots look perfect with jeans and sweater and will keep you warm and cozy during the freezing winter days.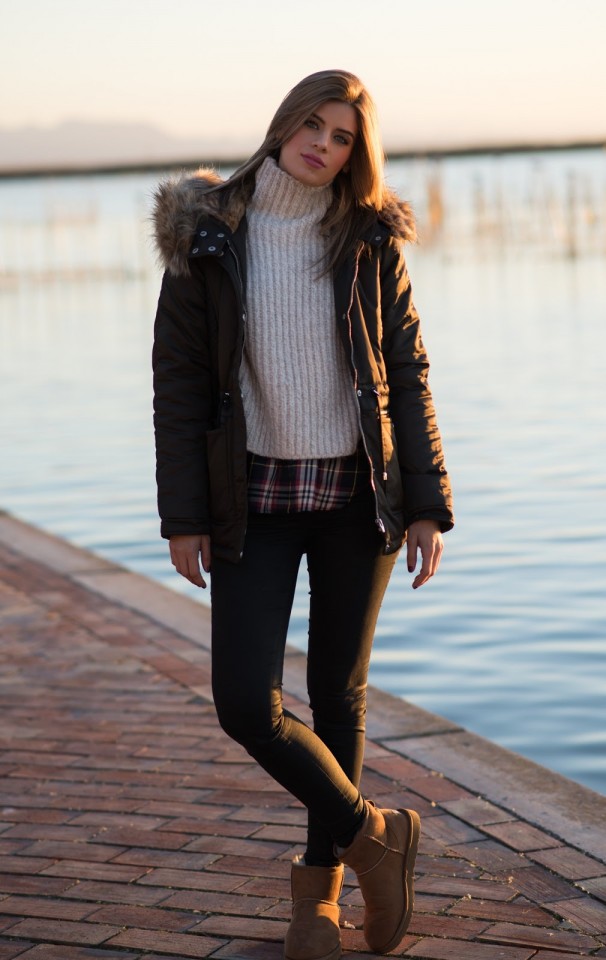 Comfortable and warm clothes and shoes are must-have for the snowy days. Brown and green go great together. For more chic look, you can pick to wear some simple clothes.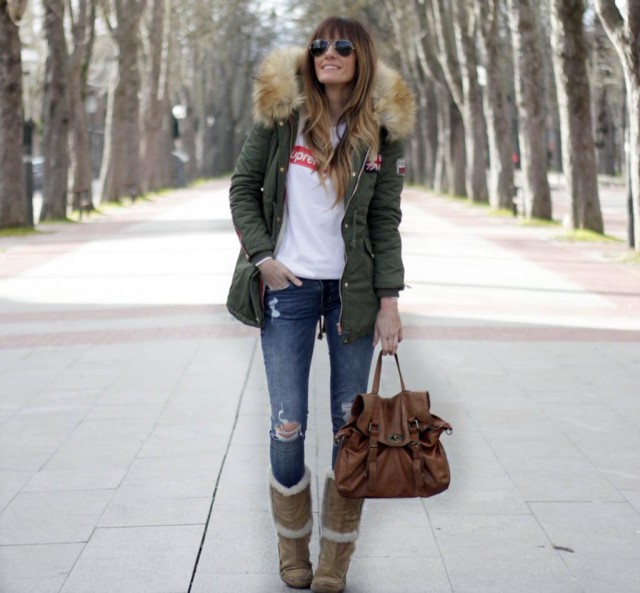 The outfit below is perfect for those who can wear not so formal clothes to work. Jumpers and jeans are one of the most worn combinations in winter, and for more warm and cozy look, you can refresh your look with a parka.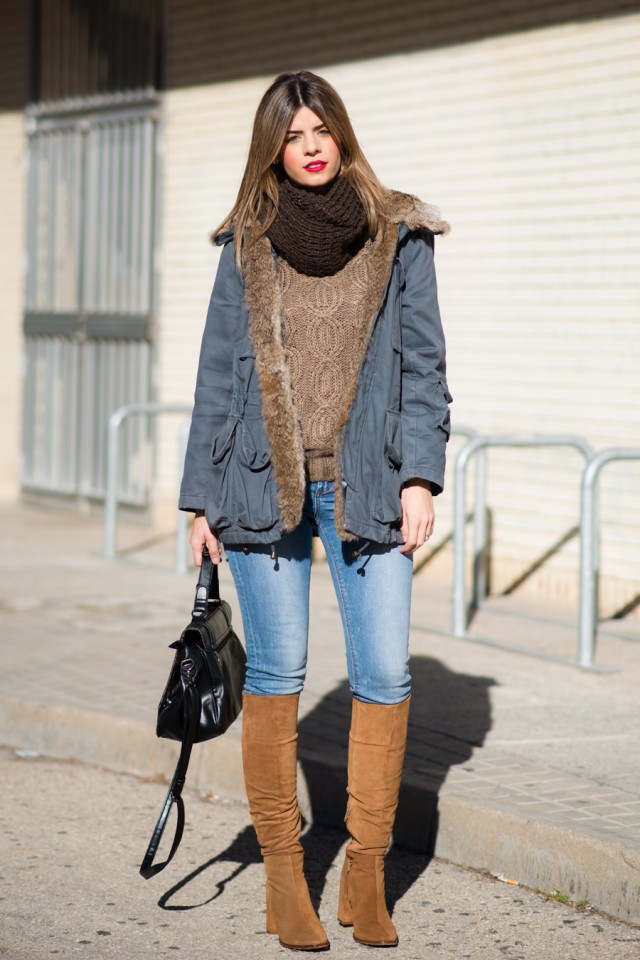 Ripped jeans, ankle boots, a warm sweater and shirt can be perfect street style combination. For more chic look, you can complete your outfit with some interesting accessories.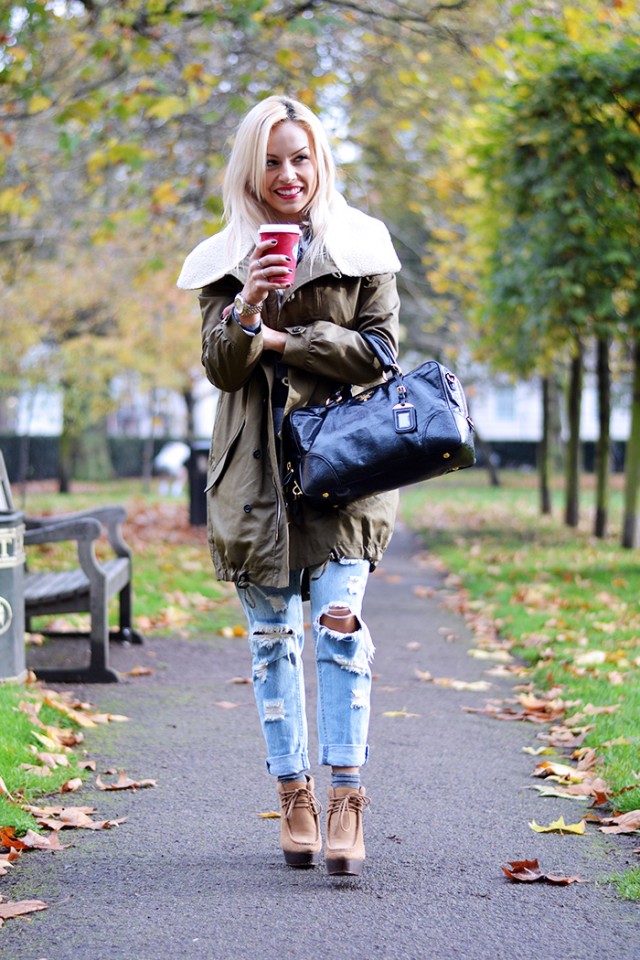 Simple and chic – you can wear this combination everywhere!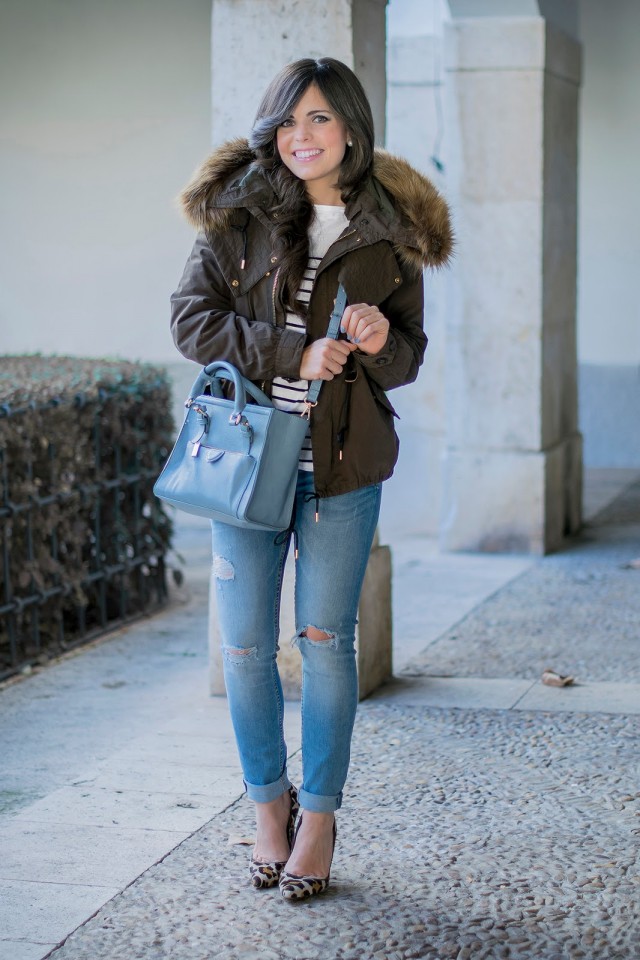 If you want to go out and play with your kids or friends, you can dress like the girl below. She looks stunning!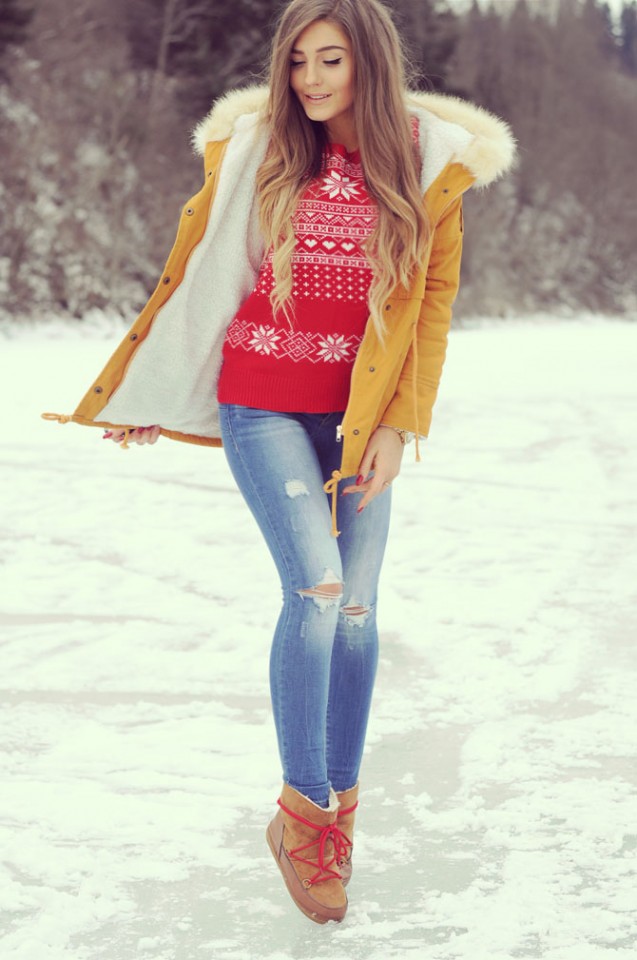 You can match stripes and tartan and look fabulous. But be careful when matching patterns, because you can easily overdo.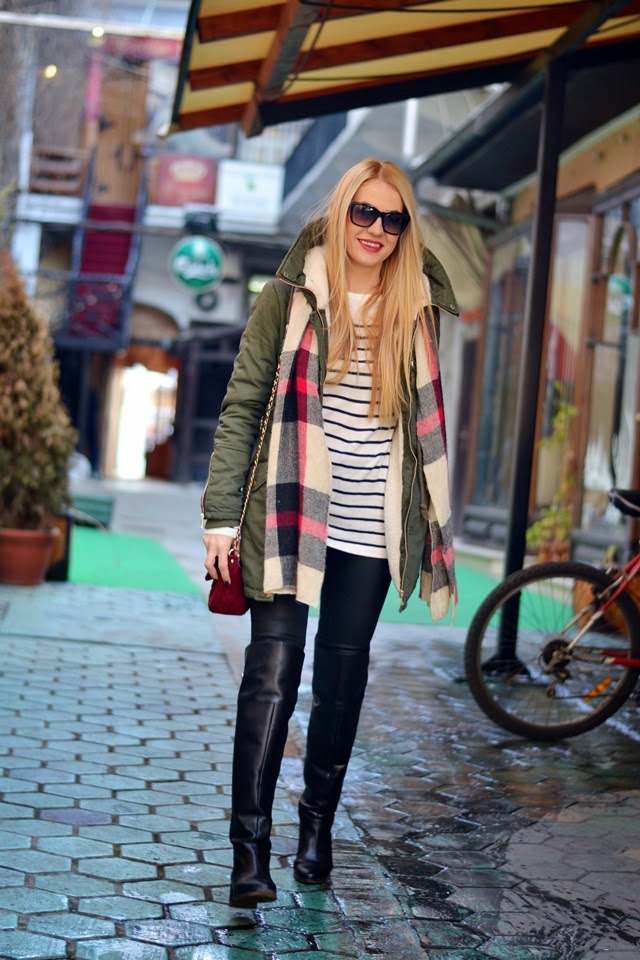 What do you think about this red parka? Do you like it?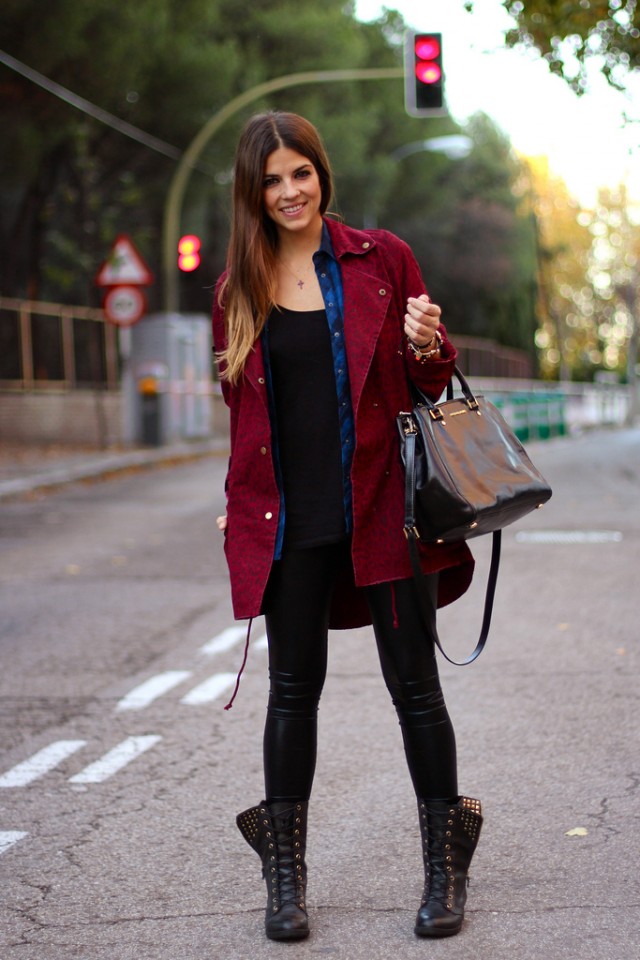 If you are searching for a jacket, that you can wear with both casual and elegant clothes, then you should opt for a black parka. The outfit below looks lovely and I really like it, what about you?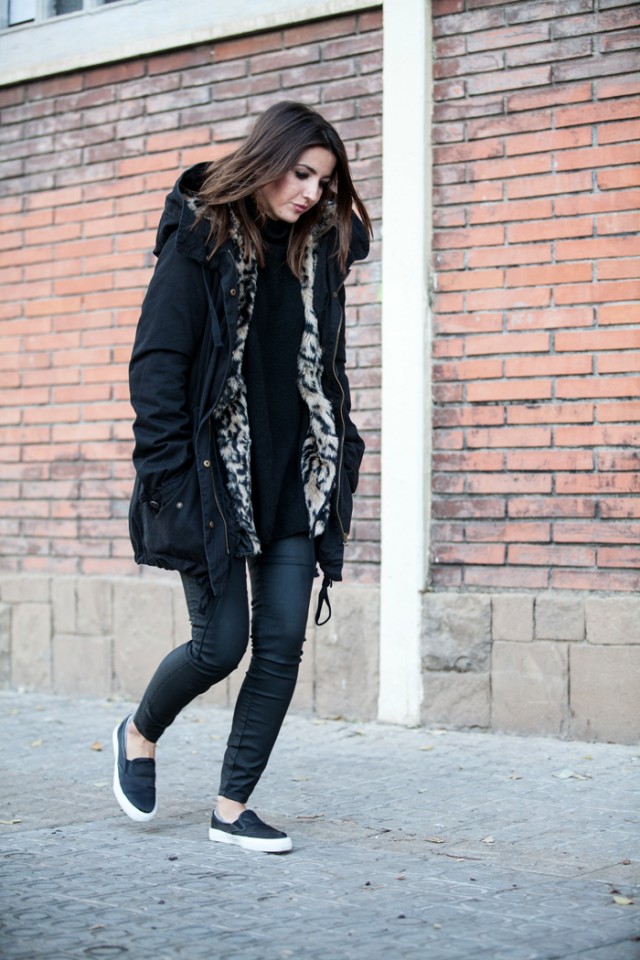 Simple and warm – the outfit below is perfect for the snowy days!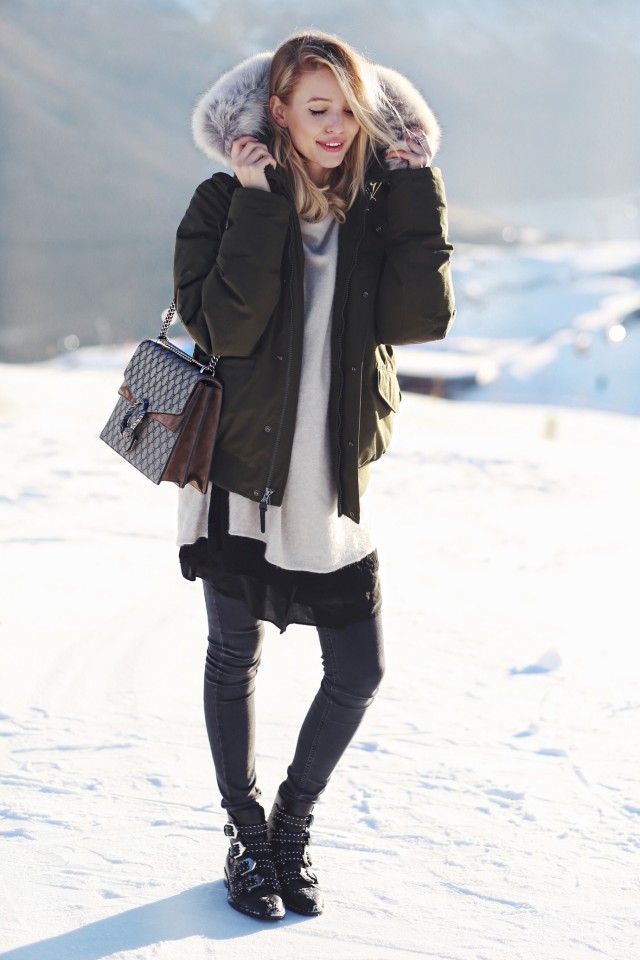 Do you like these parka jackets that I have selected for you? I would love to know your opinion, so feel free to share your opinion in a comment below. Thank you for reading! Enjoy in the rest of your day and don't forget to stay up to date with the content of Fashion Diva Design!