Hey there my lovely divas! How are you? We are always here to show you the latest fashion trends and inspire you to follow them. For today, I have a very interesting post that is called "13 Lovely Outfits Outfit Ideas with Orange Coats". Are you excited?
SEE ALSO: OFF-THE-SHOULDER SWEATERS AND DRESSES ARE IN
Girls that love wearing bold pieces of clothes or those who want to be the center of attention will definitely find these combos attractive and charming. So, let's check these outfits out and draw some inspiration. Enjoy and have fun!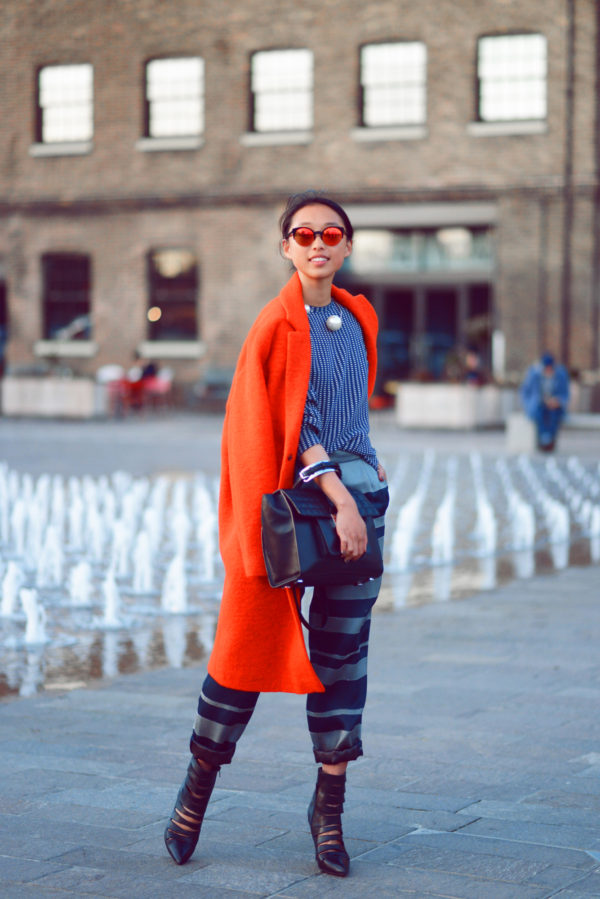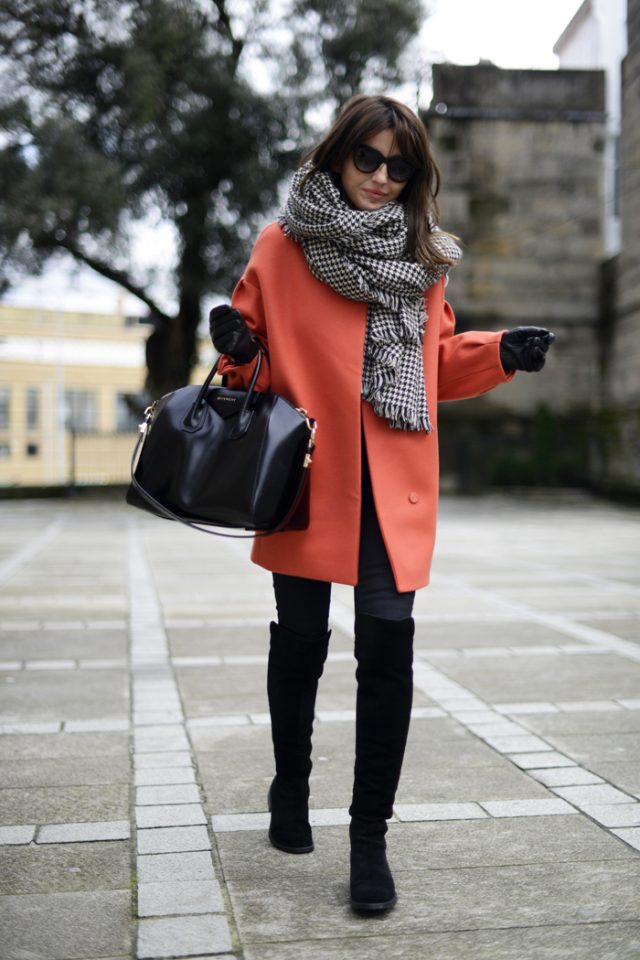 Styling Tips:
You can find orange coats in versatile styles, designs, sizes and lengths, so that it won't be difficult for you to find the right one for you. Maxi coats are my favorite, because they look very elegant and sophisticated.
You can make a statement with your coat and math it with simple clothes. The easiest way to style it is with black blouse and jeans. For more interesting and eye-catching look, you can match orange with some contrasting color.
When it comes to shoes, you can choose to wear whatever you want. Over-the-knee boots are very trendy this season, but you can also think about wearing ankle boots.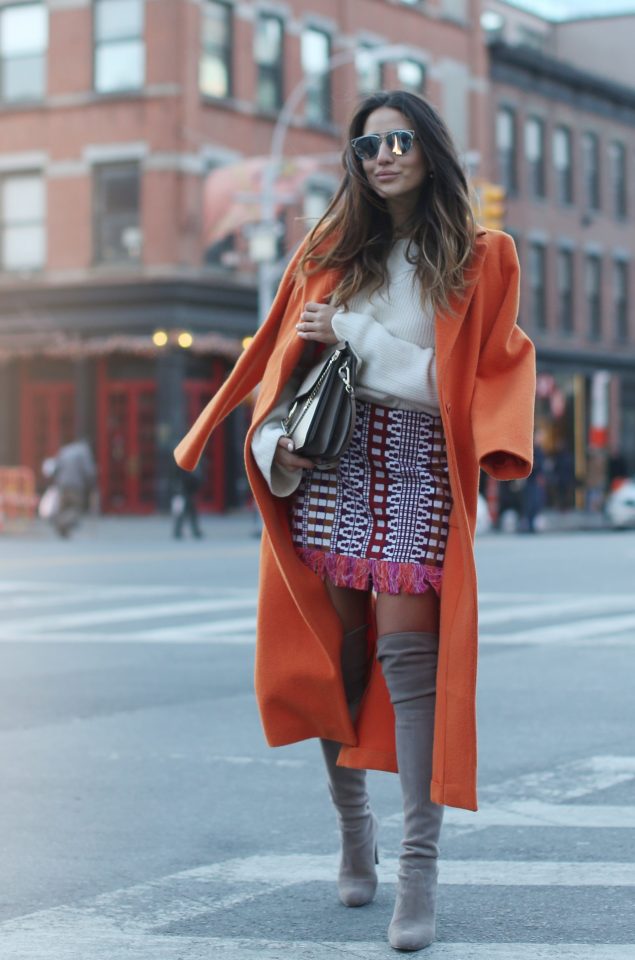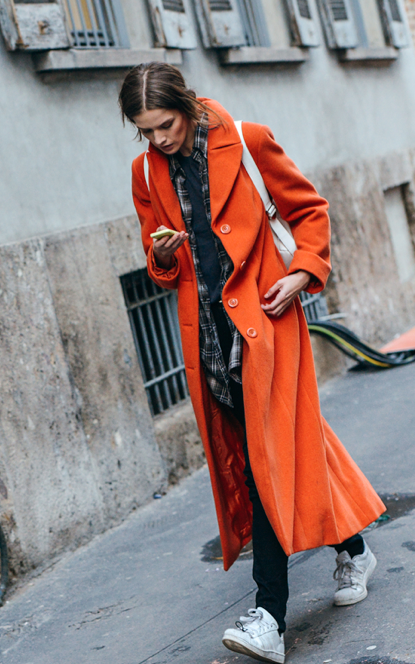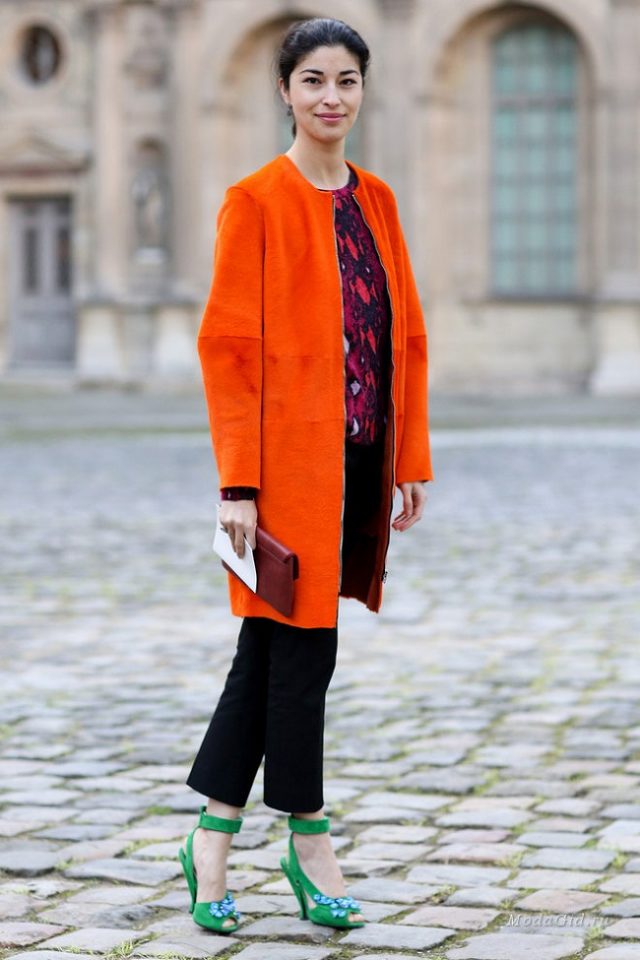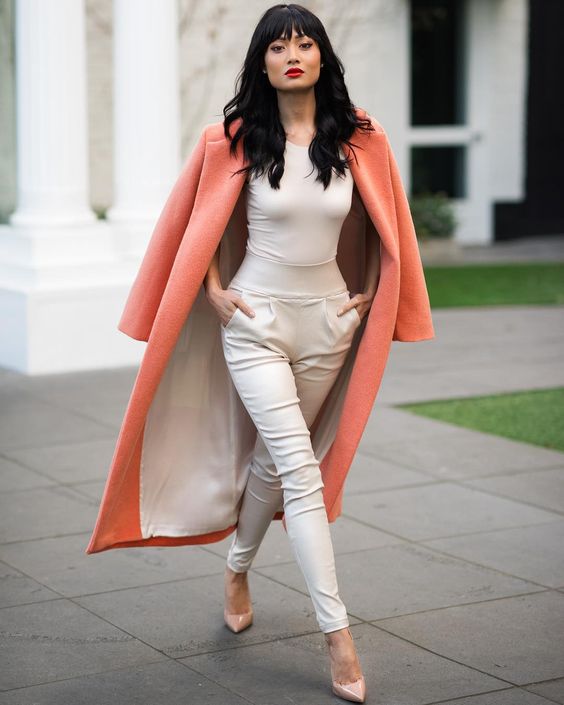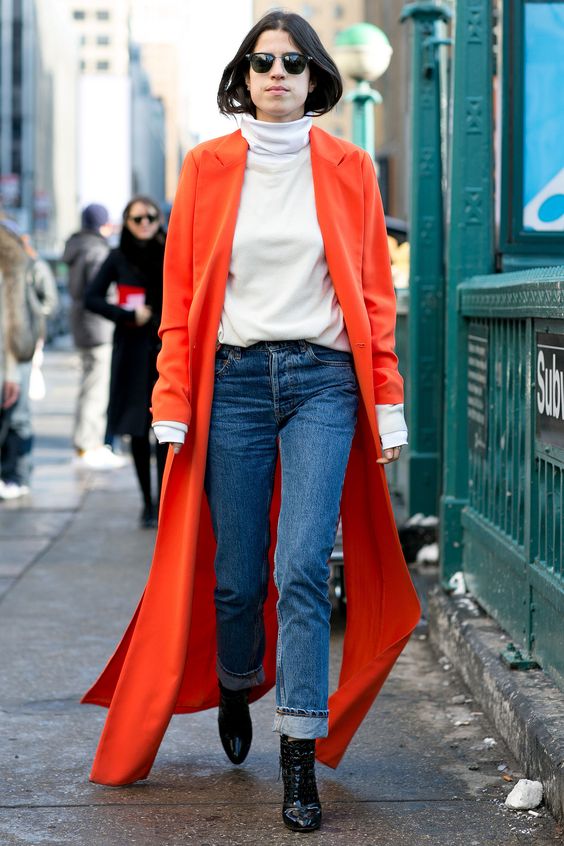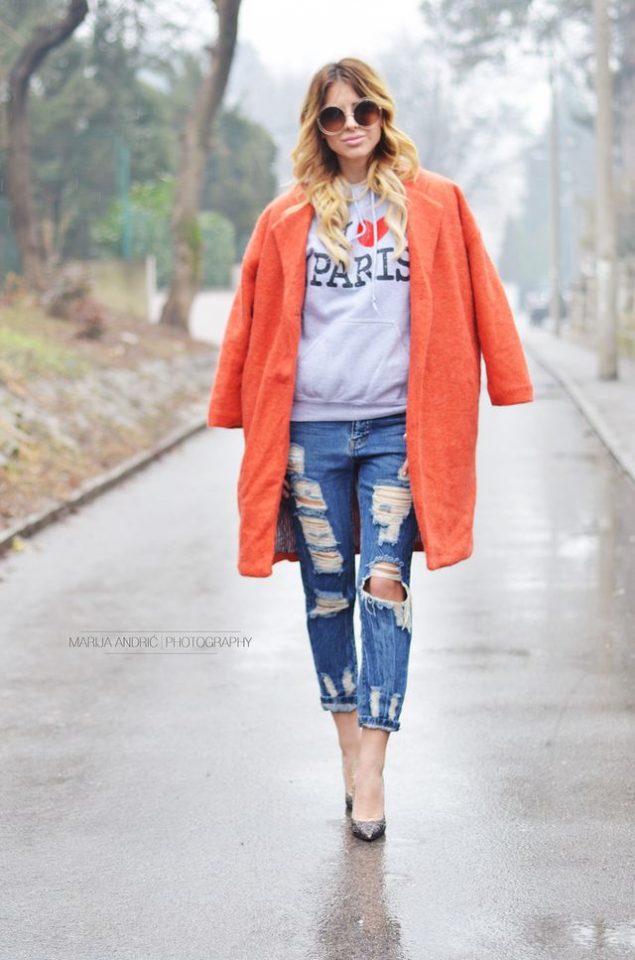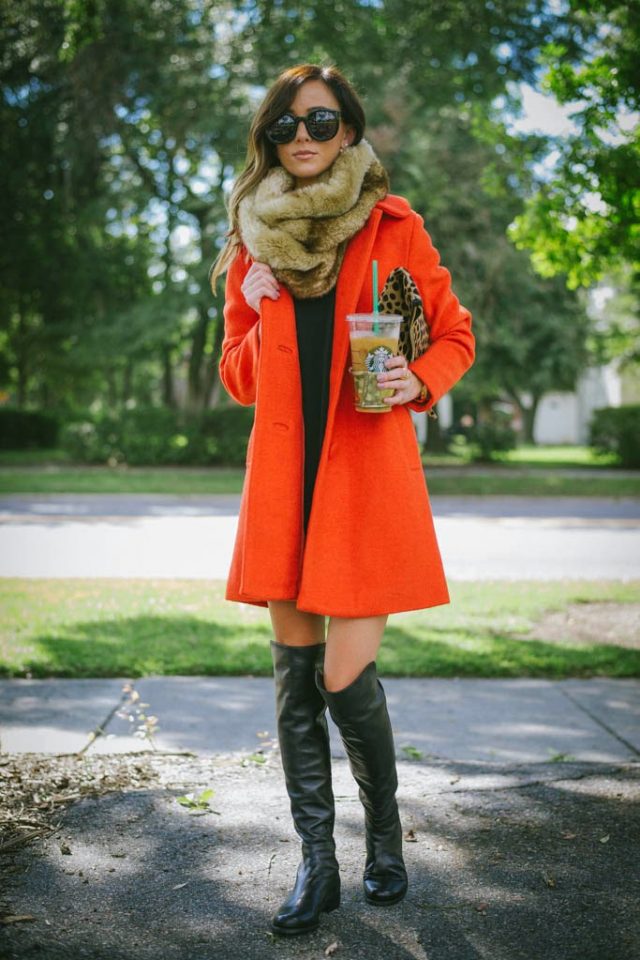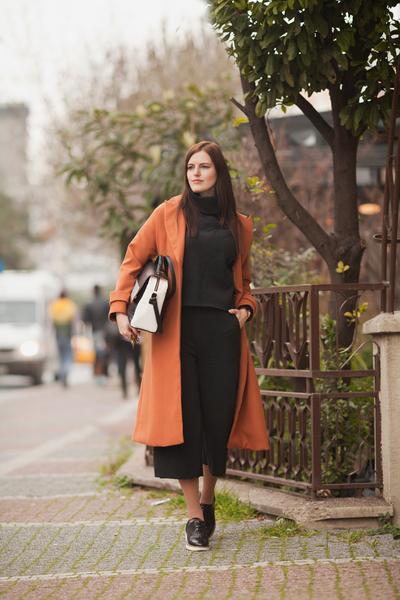 Fur Coats
If you love wearing fur, then you can update your wardrobe with an orange fur coat. This type of coat will keep you warm and cozy during the freezing winter days. Plus, you can make fascinating, and very dramatic combinations. Here are some ideas of how to wear your fur coat.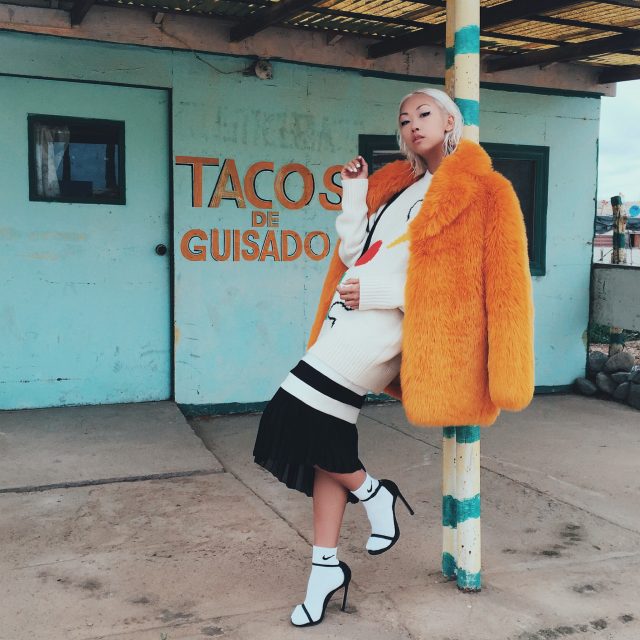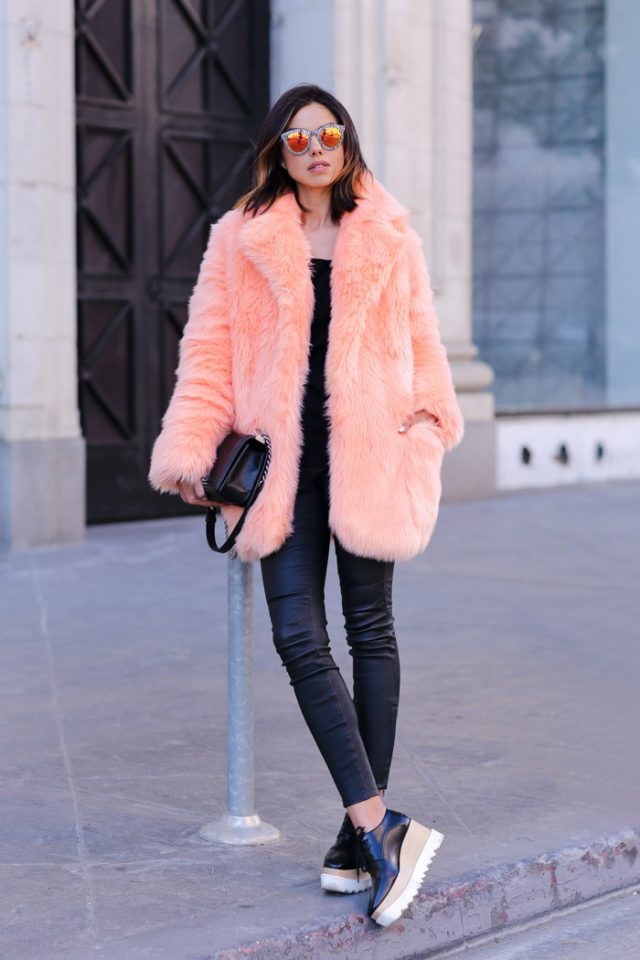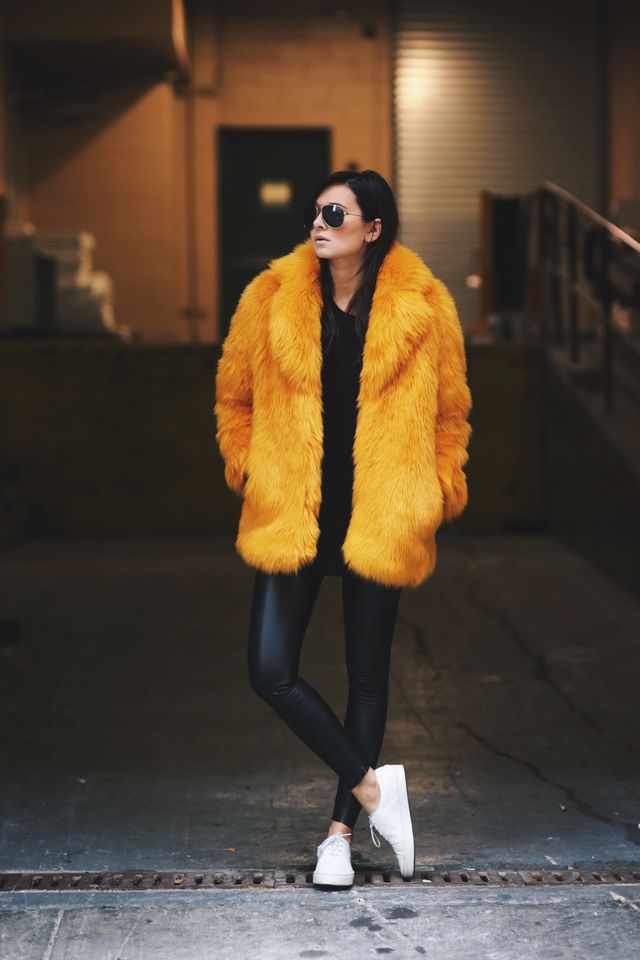 So, what do you think about these outfit ideas with orange coats my dear fashionistas? Do you find them charming and beautiful? Which combinations is your favorite and would you like to wear? I would love to know your opinion, so please share your comments with me! If you have some other fashionable suggestions, tips of how to style orange coats or some ideas and trends, please share them with me. I would love to see everything you have to show me! Thank you for reading! Enjoy in the rest of your day and don't forget to stay up to date with the content of Fashion Diva Design!