Hey there my lovely divas! How are you? Are you enjoying the beautiful days? We are always here to give you some amazing and very chic combos that you can copy. For today, I have a very interesting post that is called "10 Ways to Follow the Pinstripe Suiting Trend This Fall". Are you excited?
SEE ALSO: 13 CHIC WAYS TO WEAR LEATHER SKIRTS IN FALL
Suits are having a moments and if you want to look powerful, look elegant and sophisticated, then you should definitely take a look at the gallery below. I advise you to pay attention to these eye-catching designs with serious appeal, because bloggers all over the world have already embraced this fashion trend. Enjoy and have fun!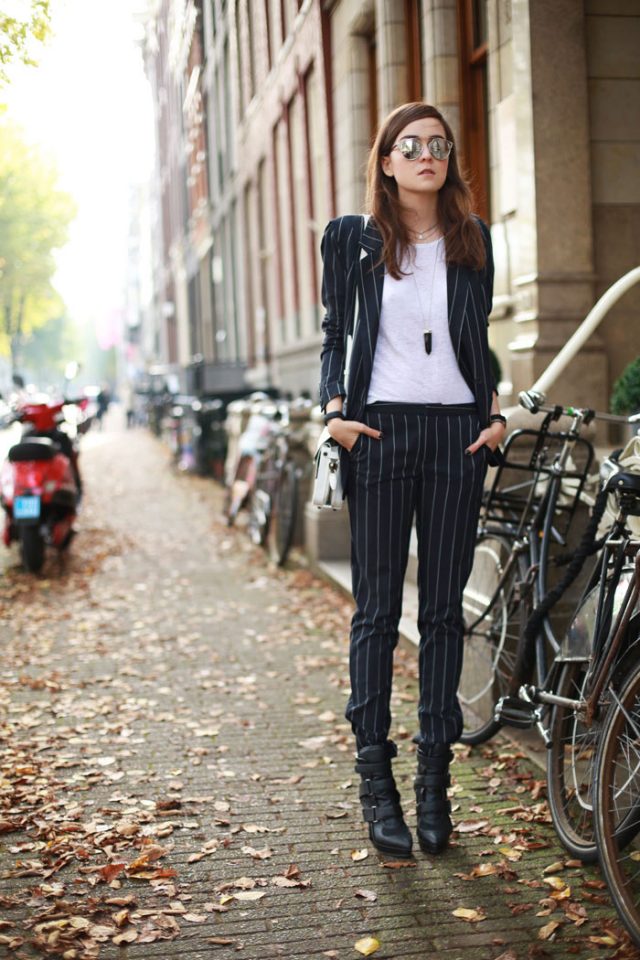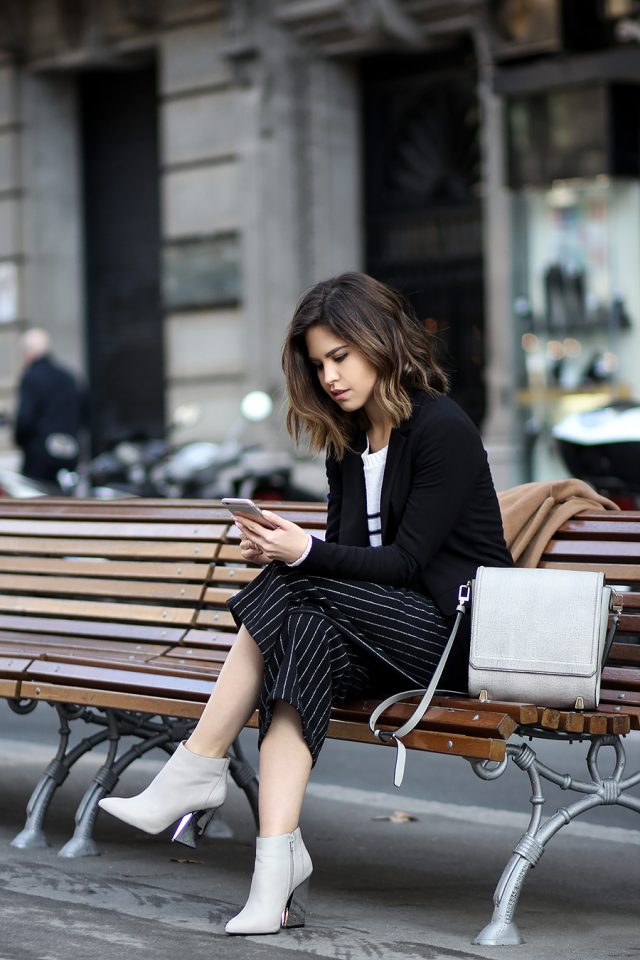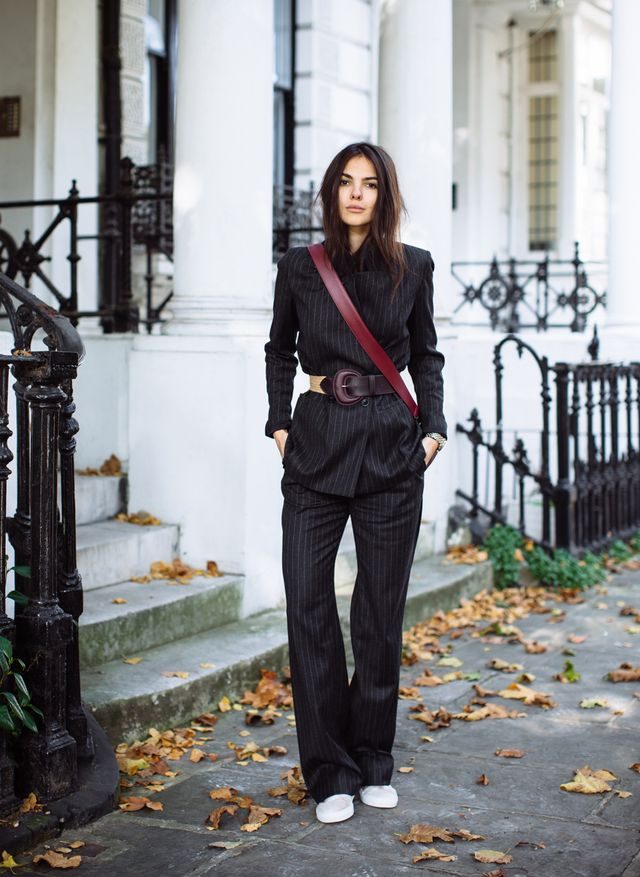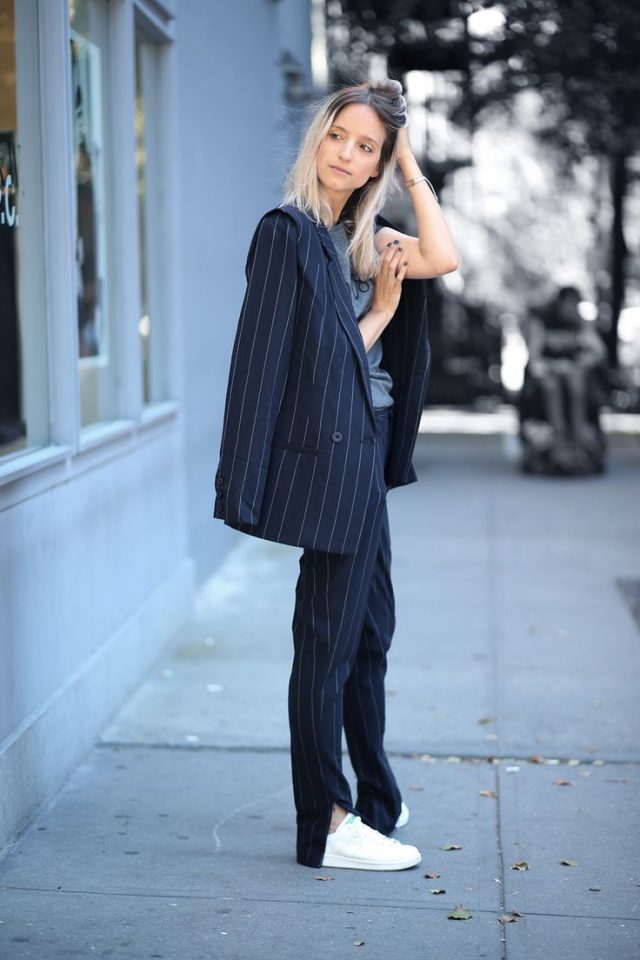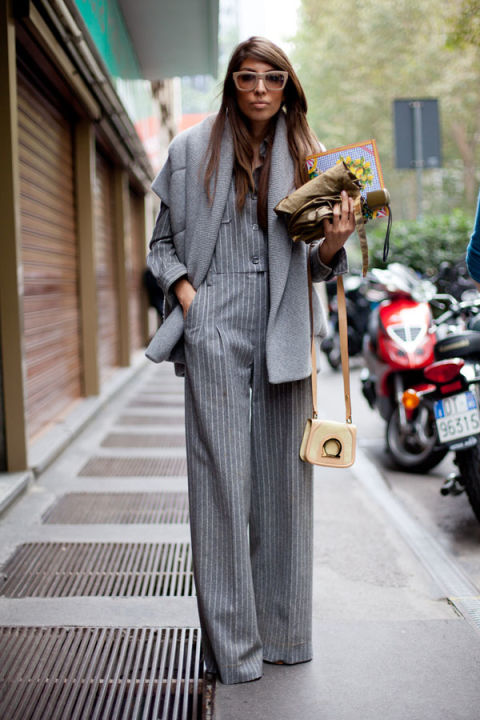 Styling Tips:
There are some tricks you should know before you buy a new suit. The first one is to choose bright prints and colors, this will make you look more sophisticated and modern and will update your classic appearance. The second think that you should consider when buying a suit is about perfect fit. You need to choose only those designs that are tailored perfectly ( feel free to experiment with slim-fit or oversized versions). And the last think is to experiment with length. The cropped suit designs are very trendy and look very chic and stylish.
Pinstripe suiting trend is very cool trend that all ladies can follow. I need to say that I don't really like this type of suits that my dad has in his wardrobe, but I really like this trend and I will definitely update my attire with such suit. The suits here look elegant, a little bit edgy and serious, which makes them perfect for work, business meeting and other formal event.
Sies Marjan, Tibi, Calvin Klein, Trussardi and Max Mara shown some interesting pinstripe suits in their latest collections.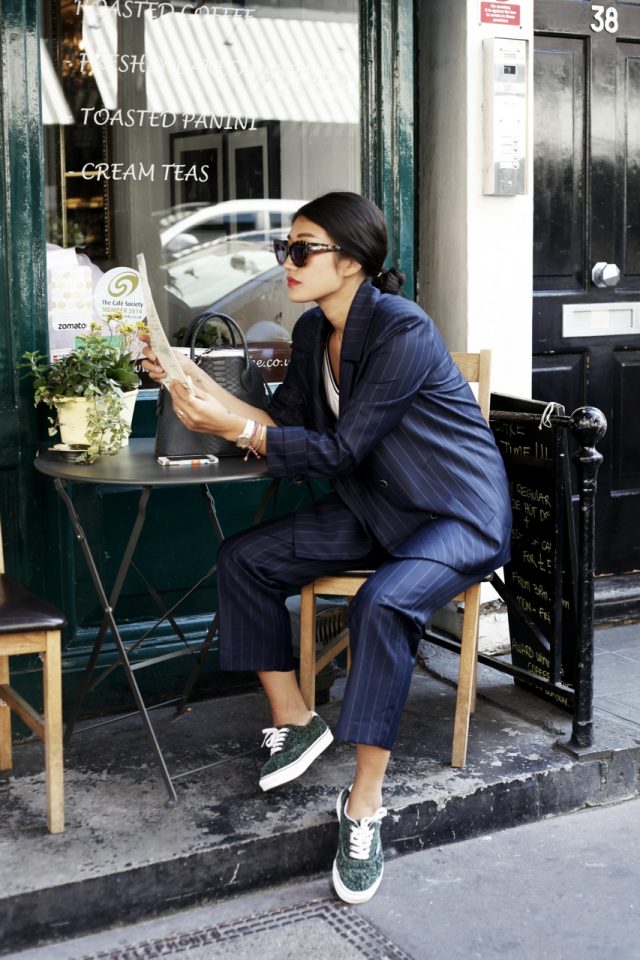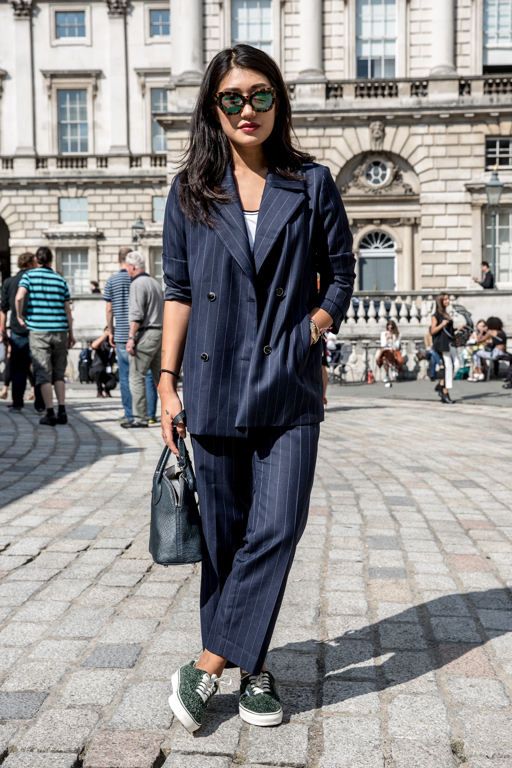 Things you should know:
Women in suits don't look boring, but powerful and very elegant!
Suits are much more comfortable than low waist jeans and mini skirts.
Wearing suits won't make you look older.
It is less intimidating wearing suits than wearing a mini skirt or sheer top.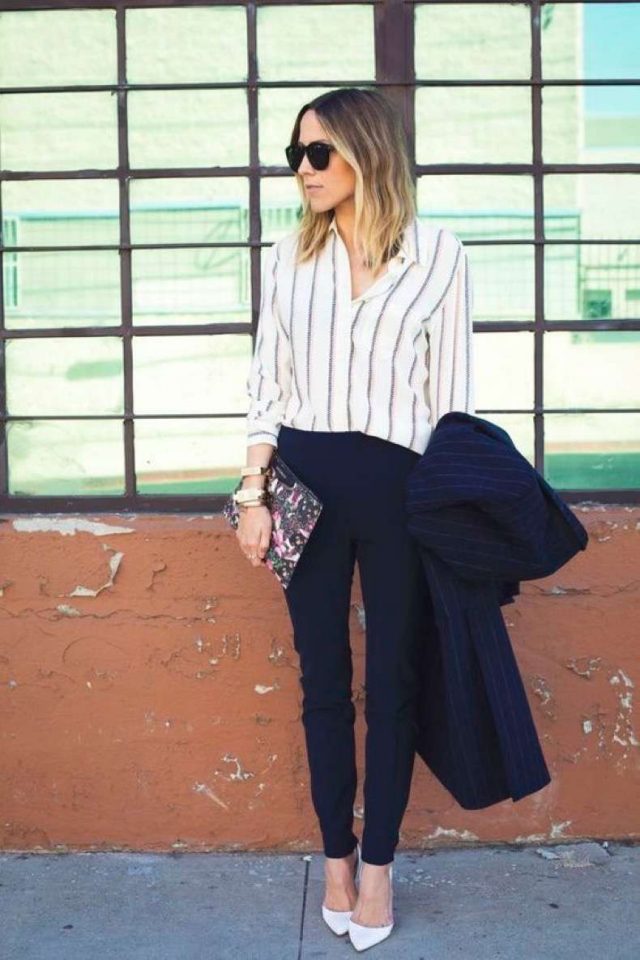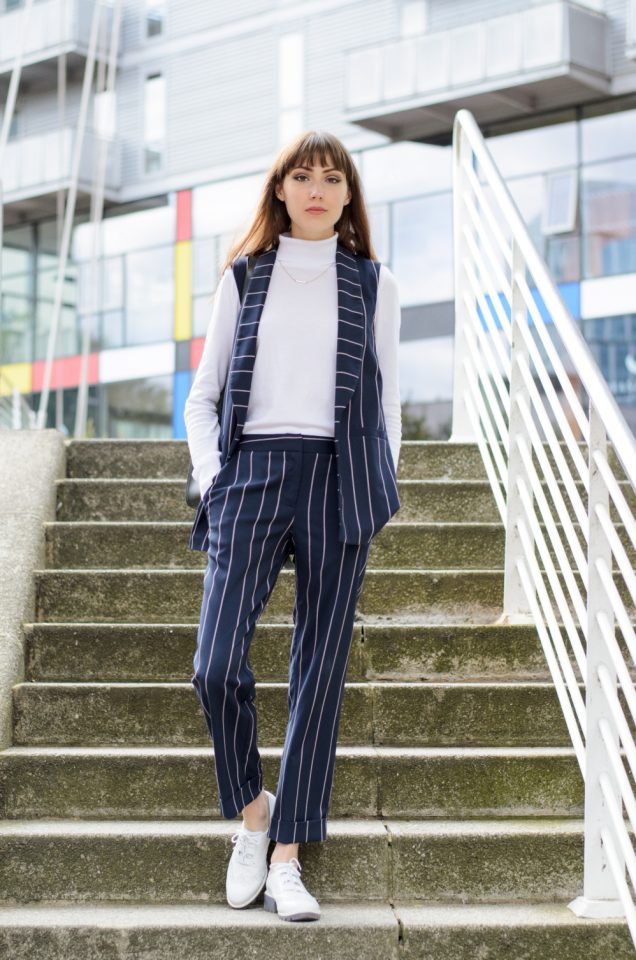 So, what do you think about this pinstripe suiting trend my dear ladies? Do you find it interesting and fun? Which outfit is your favorite and would you like to copy this season. I would love to know your opinion, so please share your comments with me! Thank you for reading! Enjoy in the rest of your day and don't forget to stay up to date with the content of Fashion Diva Design!