Hey my lovely divas! How are you? Are you enjoying the days with your family at home or you fancy walking though the fall leaves and enjoy the days outdoors. When the weather is freezing, I just want to stay at home, drink tea, and read for hours. What about you? The freezing days should not keep us home all the time! Warm clothes, like parka jackets, sweaters and knitted dresses and accessories are winter essentials and we should all have them. For today, I have made you an amazing post that is called "10 Warm and Cozy Outfits to Wear to School". If you were thinking what you should wear this winter to school and keep up to date with the fashion, then take a look at the gallery below and draw some inspiration. You may find something interesting that will catch your eye! Enjoy and have fun!
In fall and winter seasons, girls adore to wear brown. I think that's because brown is one of the hottest colors that represents the beauty of the fall. You can find everything in brown, from brown sweaters, blouses and pants, to brown boots, jackets and hats. You can mix many shades of brown and look stunning.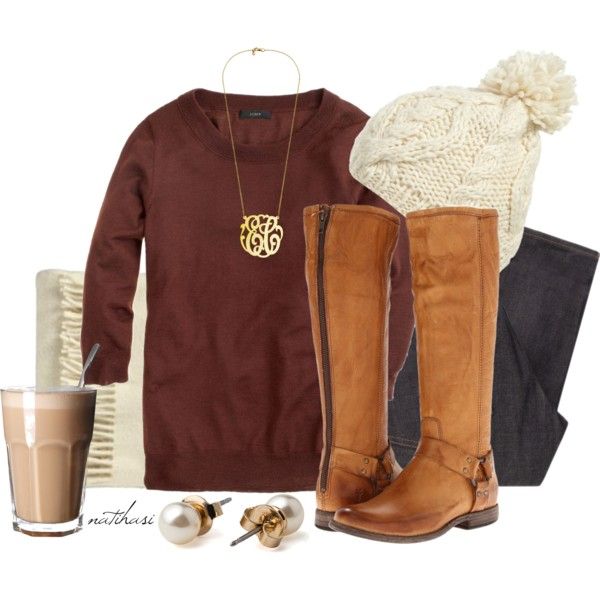 Brown goes great with maroon and blue and the combination below is perfect idea of how you can wear these three colors. The outfit is warm and classy and it is perfect for school.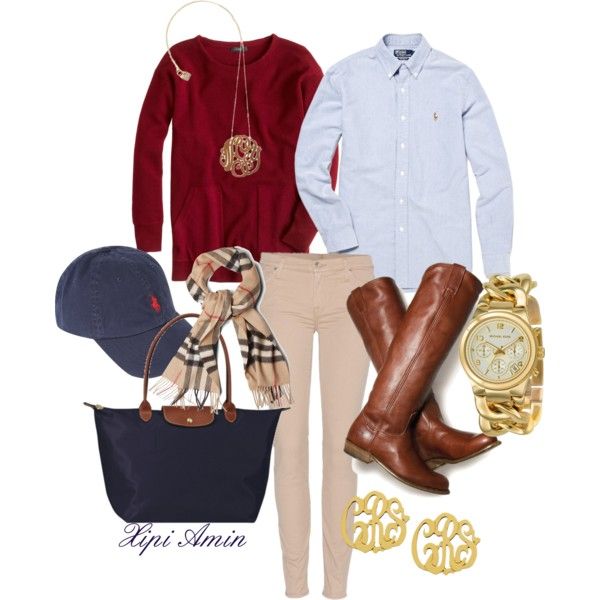 The weather may be freezing, but that should not stop us to skirts and dresses. You can still wear your favorite skirts and shirts in a combination with tights and cardigans.
Warm vests that will keep you warm during the cold days are winter essentials and you should not avoid wearing them. And if you thought that you can wear them only for causal events, you are wrong. There are many stylish and cute combinations with vest that can also be worn to school.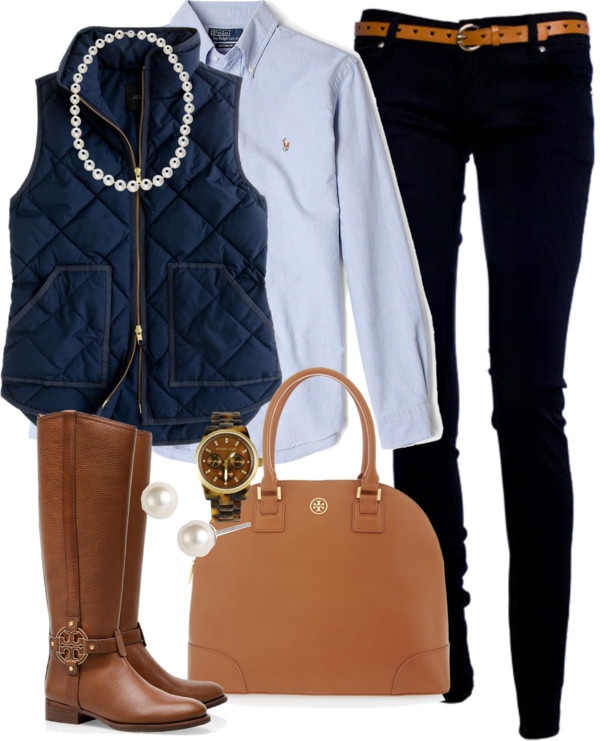 Tartan shirts and must have! You can match them with a jumper or cardigan and look fascinating or if is not that cold, you can wear it only with a coat.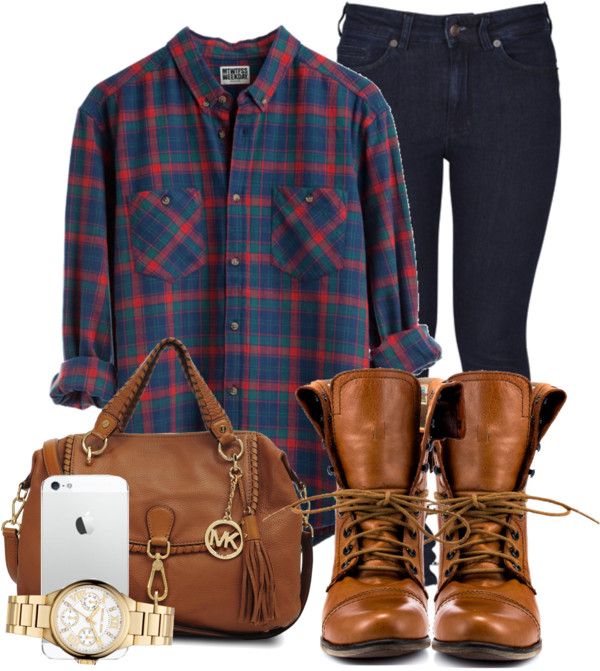 Over-sized sweaters should become your best friends. There are many different designs that will keep you up to date with the fashion trends and will keep you warm of course.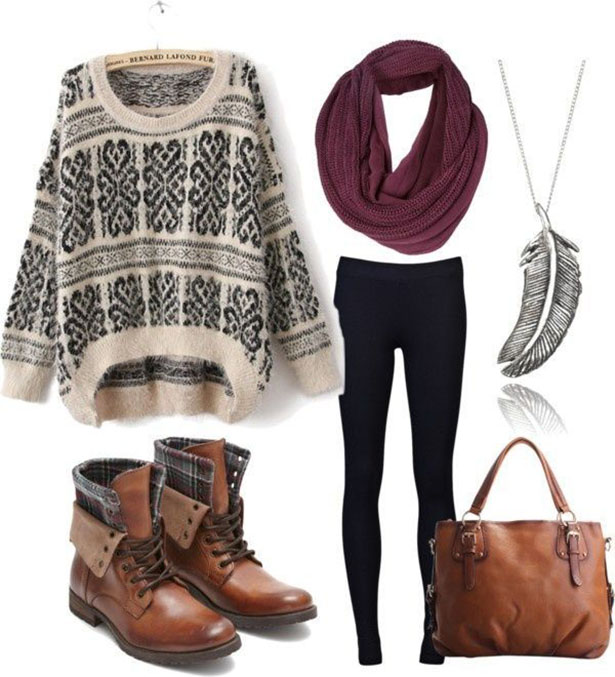 I love the color of the jumper and the way pieces are matched. What about you? Do you like it and would you wear it to school?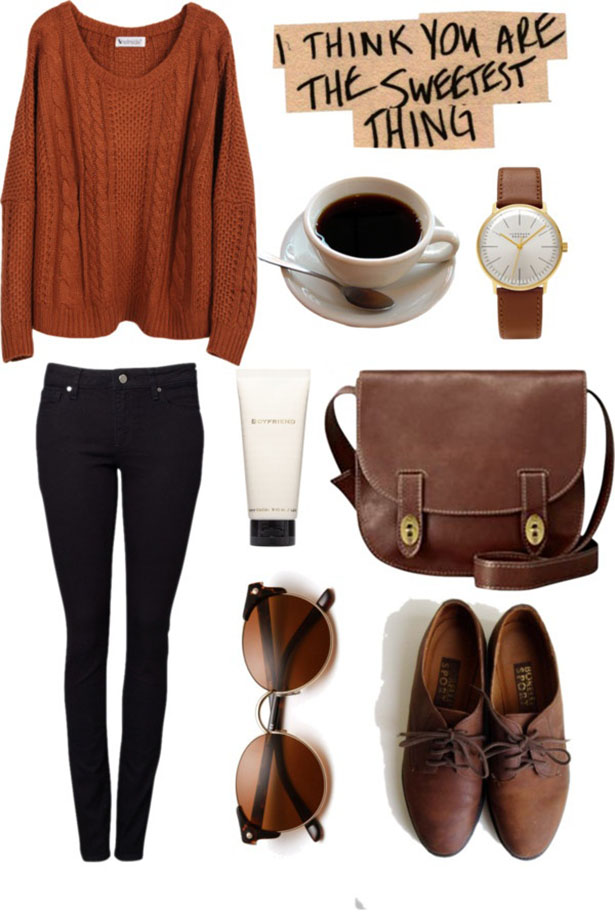 Maroon is one of the most worn colors, so hurry up and update your outfit with a maroon sweater, blouse or pants. You can make very stylish and chic combinations, if you match maroon and brown. These two colors go perfect together and you have endless options to make some outstanding and memorable outfits.
Beige is a color that you can wear all year round and look fascinating. In fall-winter time, you can math beige with brown. The outfit below looks very classy and chic and it is just perfect for school.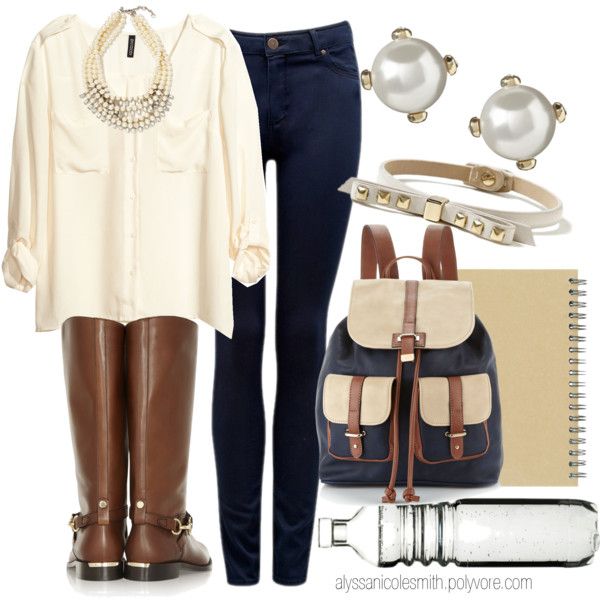 You can pair a simple navy shirt and jeans with printed cardigan and look fabulous. You can add drama to your outfit with brown boots and some interesting accessories.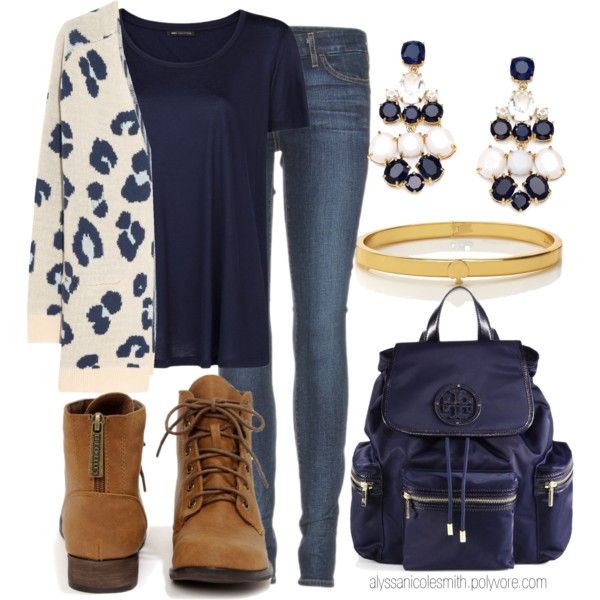 Do you like these warm and cozy outfits? Would you wear them to school? You can share your opinion in a comment below! Thank you for reading! Enjoy in the rest of your day and stay up to date with the content of Fashion Diva Design!