Hey my beautiful ladies! How are you? I'm always here to show you how to enjoy the fall/winter season with style. For today, I have made you a collection of "10 Fabulous Capes to Wear This Winter". The weather is freezing, but that doesn't mean that you should always wear sweaters and jeans. There are so many stylish pieces that can keep you warm and stylish during the winter.
You can match different shades of brown with marsala and look amazing this season. The animal printed scarf will add feminine touch to your outfit and keep you warm and stylish.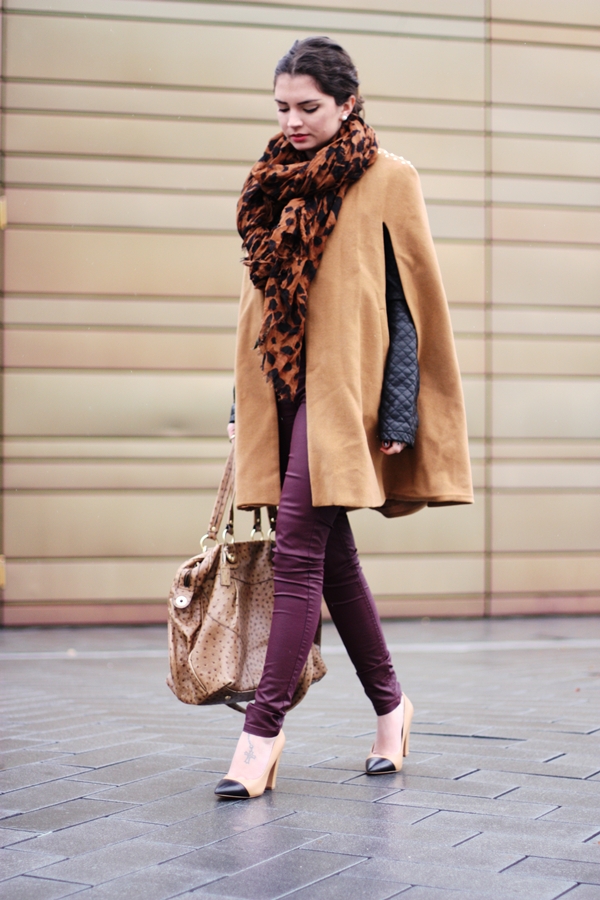 Warm and stylish combination for every day. You can wear it with heels for more stylish look or with any kind of boots that will keep your feet warm.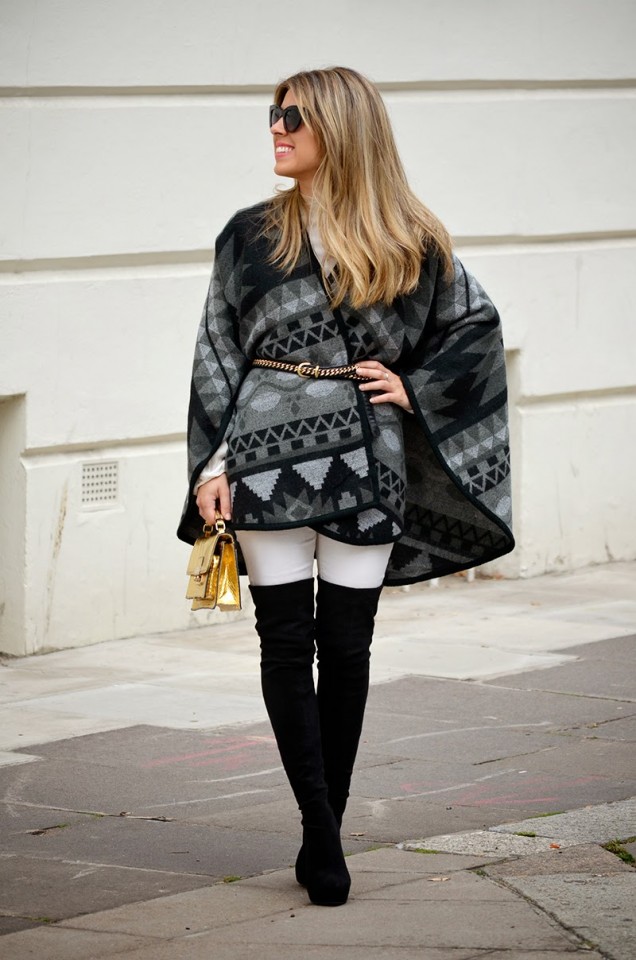 The outfit below is my favorite and I will update my wardrobe with a cape like this for sure. I find this combination very fashionable and trendy. The colors are perfectly matched and the pieces are warm.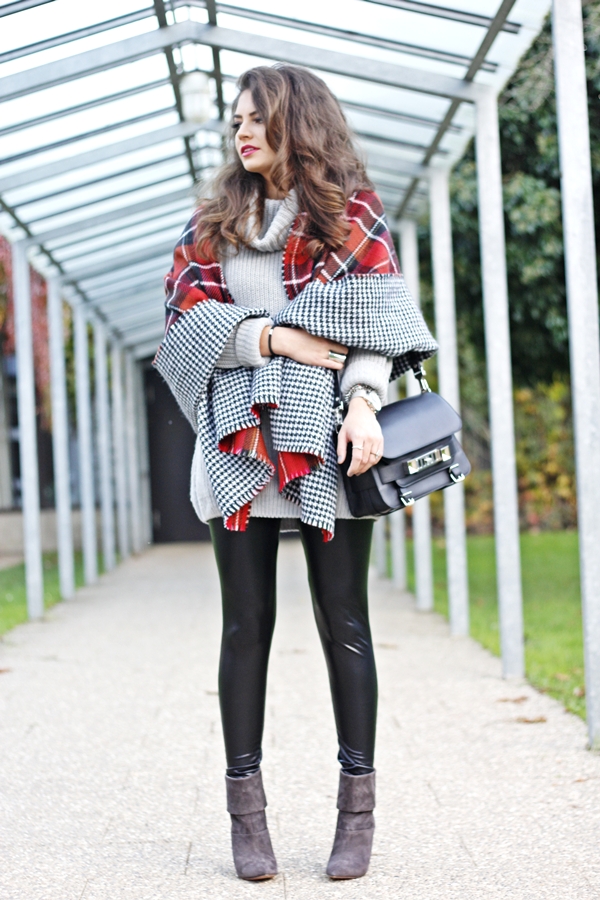 Tartan capes are very trendy and chic. I recommend you to combine them with simple and monochromatic outfits for more stylish look. Be careful when matching two different patterns, because you can look like a clown.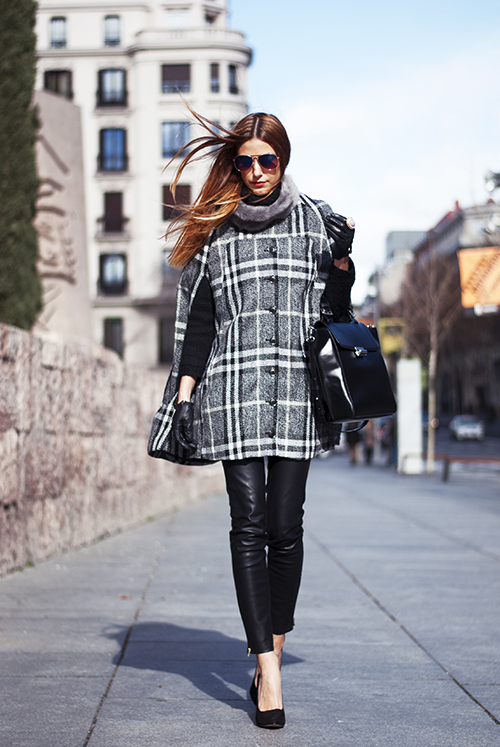 You can find capes in versatile colors and designs nowadays. The one below looks warm and charming. Plus, it can be combined with everything. Jeans, simple blouse and this cape can be a perfect outfit for everyday.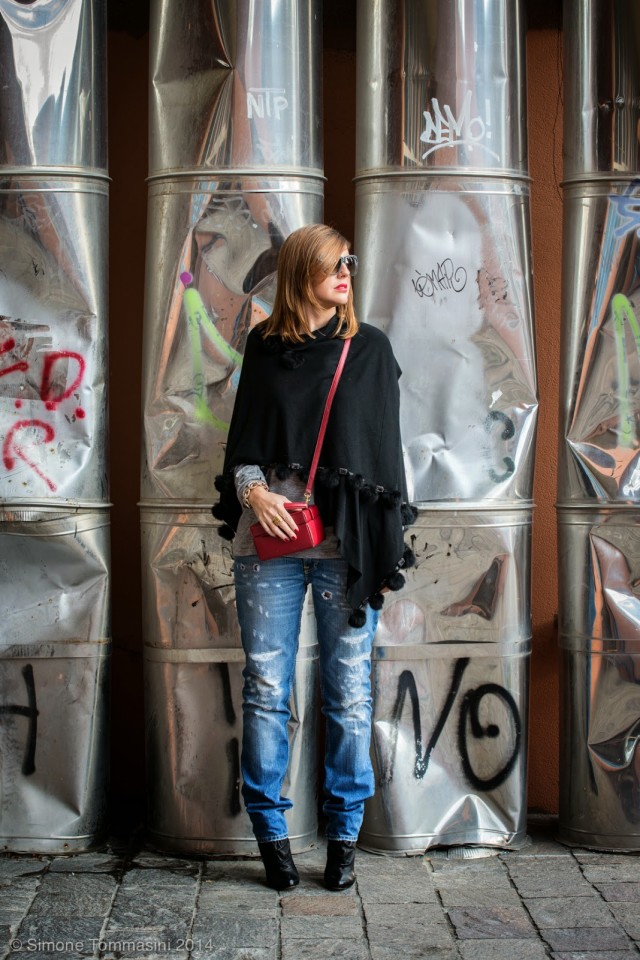 Grey is one of the most worn colors during the freezing days. It looks great when is paired with black and the combination below is perfect proof of that.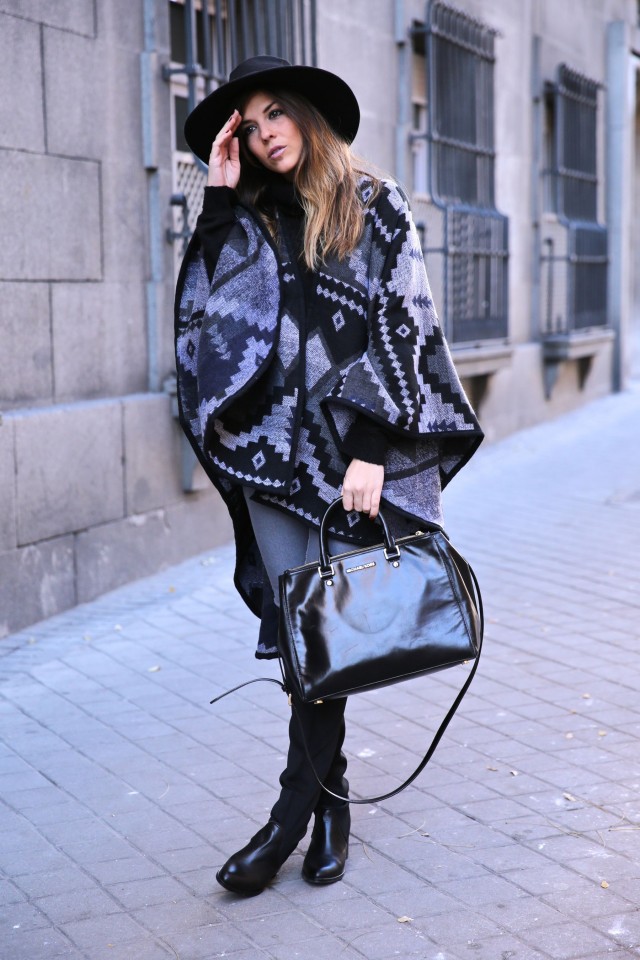 Stylish, fancy and sophisticated… the outfit below look fabulous and can be worn everywhere. The red fedora hat and red lipstick beautify and complete the outfit. If you want to add drama to your black and white outfit, you can add red details.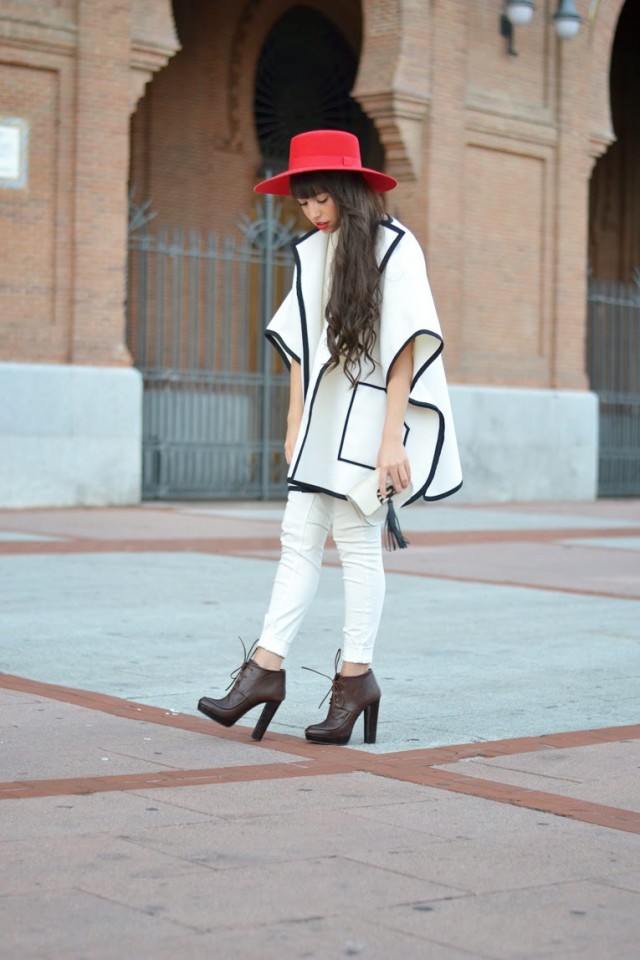 If you were searching for a warm, yet simple outfit for your everyday event, then take a look at the outfit below. The combination is stunning and can be worn to work and business meeting with heels and with sneakers and boots to any other informal event.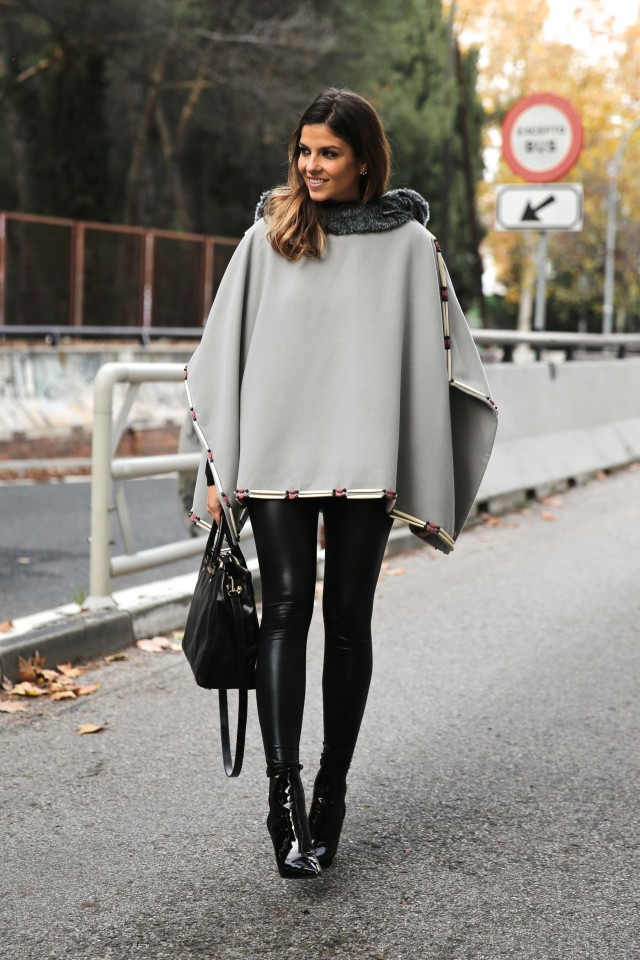 You can make your black head to toe outfit fancy with a striped colorful cape. The colors are fresh and stunning and will make you glow during the freezing days. The fedora hat, belt, leather gloves and bag, can give you a classy touch to your look.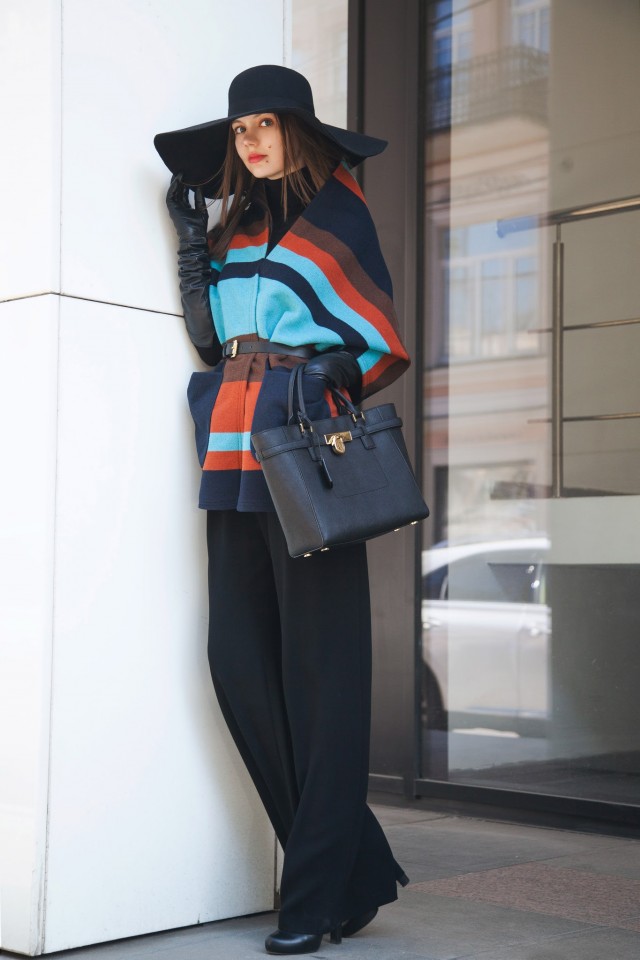 You can beautify your simple outfit with jeans and black turtleneck with a cape like this below. The blue color will give you a glam touch to your look and make you look sophisticated and stylish.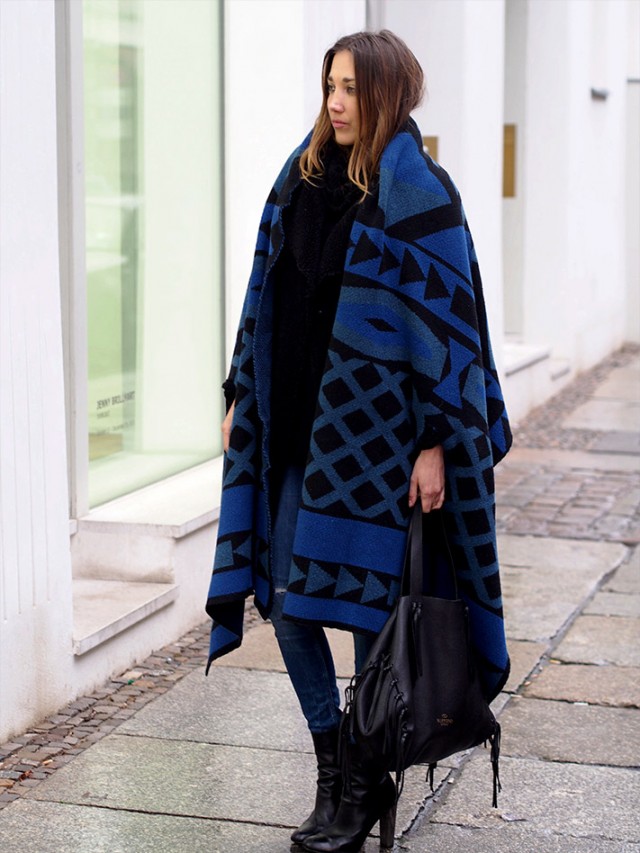 What do you think about these outfits? Do you like them? Which one is your favorite? I would love to know your opinion, so you can feel free to leave me a comment below. Thank you for reading! Enjoy in the rest of your day and don't forget to stay up to date with the content of Fashion Diva Design!