Hey there my dear ladies! How are you? We all know that cut-out fashion trend is actually a matter of showing a hint of skin. You can find so many pieces, from unique to delicate cut out that will work great to your body and will highlight only the parts of your body that you find most hot and that you want to be shown. For today, I have a very interesting post that is called "Interesting Ways to Follow the Cut Out Shoulders Fashion Trend This Spring". Kendall Jenner has already embraced this trend by wearing a grey turtleneck cut out shoulder dress with grey heels and white clutch.
Just like the last year, the cut out shoulders trend is having a moment again this year. And I need to mention that this trend is going to be one of the hottest, so sit comfortably in your chair and go ahead and take a look at the gallery below and draw some inspiration to find your next outfit. Feel free to copy the one that you like the most and go out like a real fashionista. Enjoy and have fun!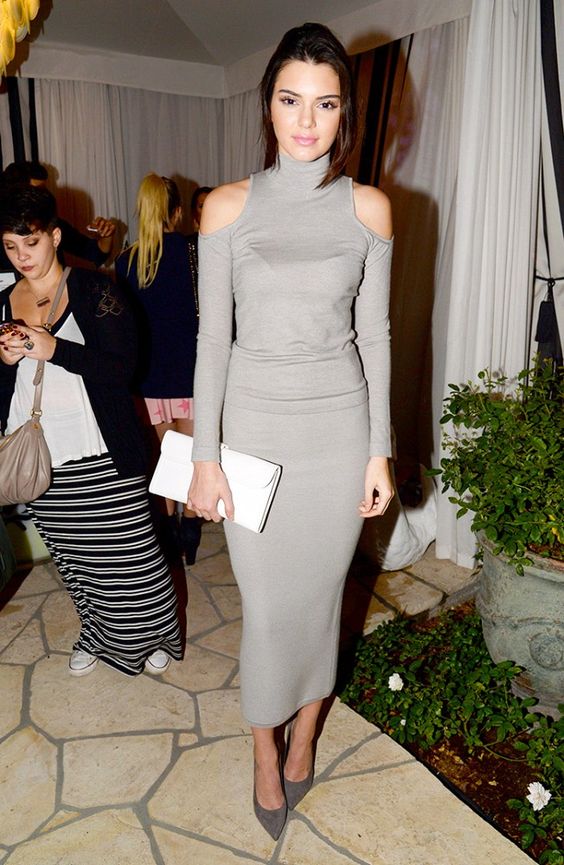 What do you think about Kendall's fashion choice? I really like her glamorous, yet simple style. She is a real fashionista, isn't she?
I find the cut out shoulders pieces of clothes very comfortable for wearing during the sunny spring/summer days and I'm really happy because they are IN. They will keep you cool in a feminine way during the hot days. Get yourself a cut-out shoulder dress or shirt and follow this amazing trend. I have selected some interesting and very fancy street style combinations with both pieces that i think that you would love to wear in spring and summer.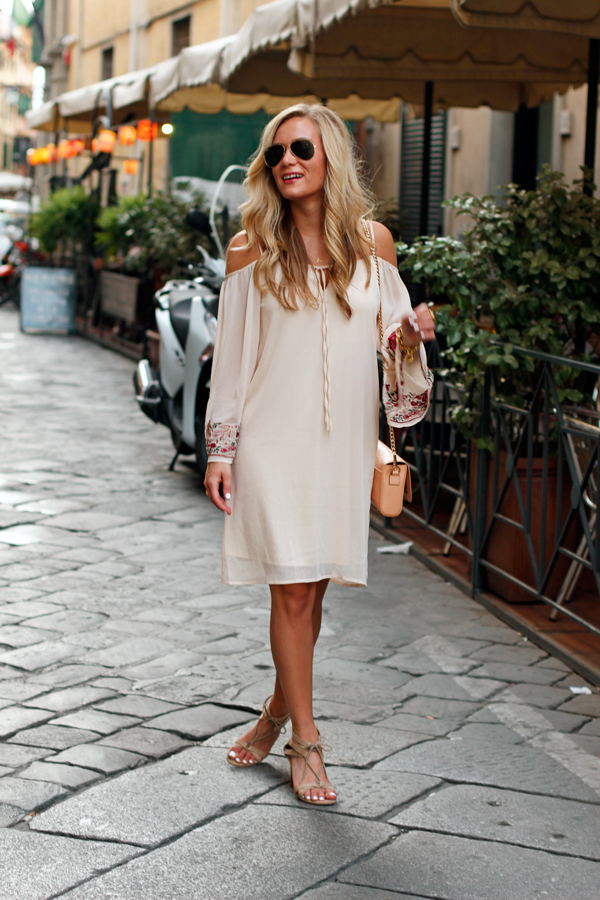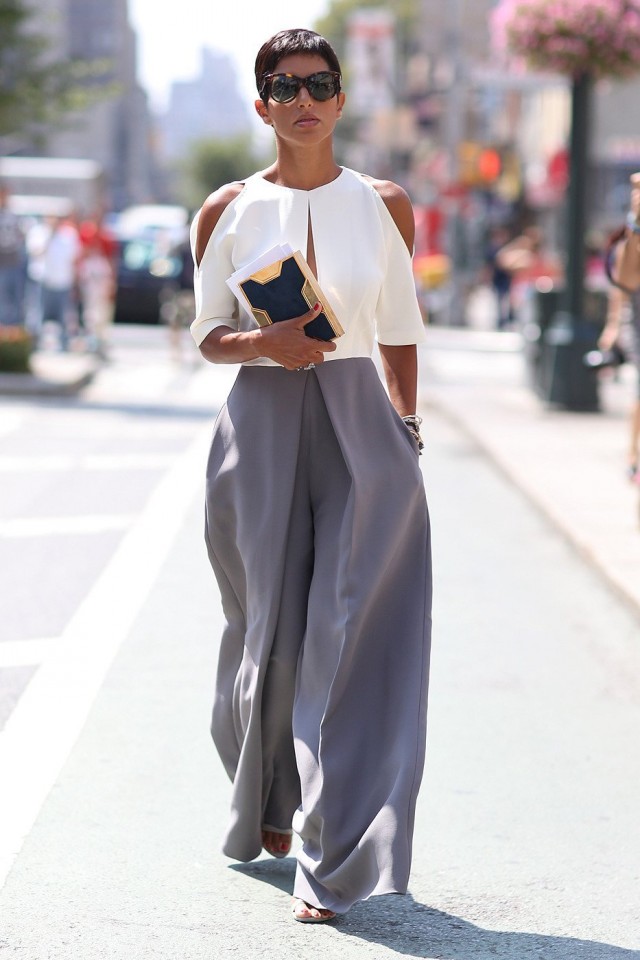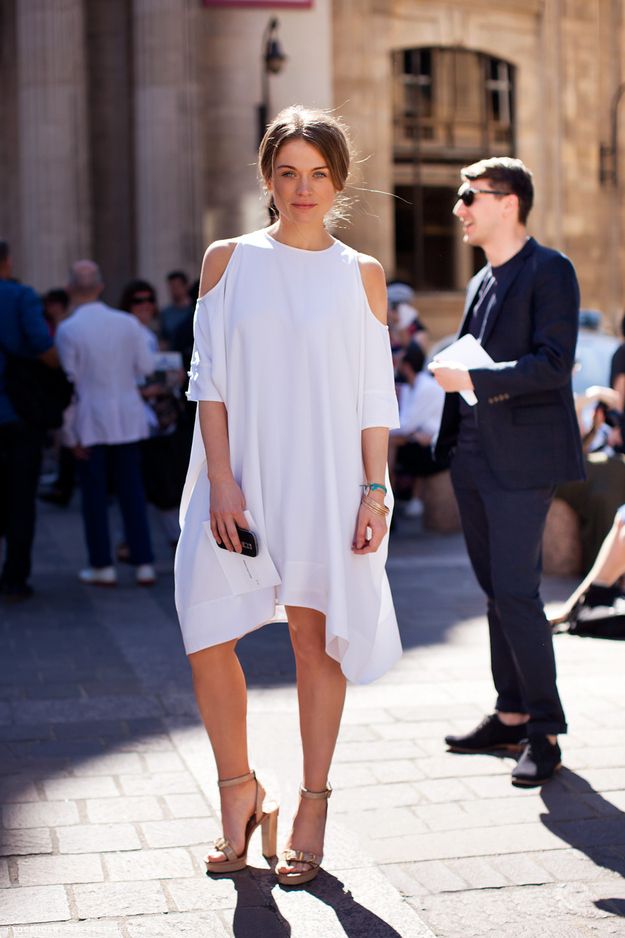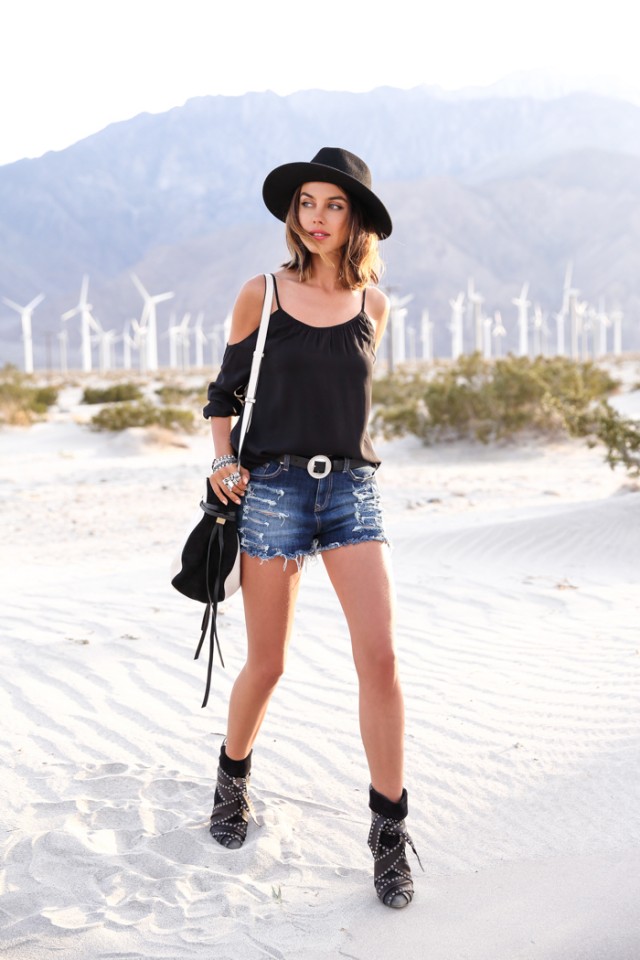 There are so many pieces to choose from, so that you won't have any difficulties to choose one. Some are very casual, perfect to complete your everyday outfit, while others are a little bit dressy and elegant. The causal cut-out shoulders shirts can be worn with your favorite shorts and jeans and the dressy ones can be worn with some interesting and fashionable pants and heels.
If you style it right, you can even wear these pieces to work and of course for a night out. Keep the accessories, hairstyle and makeup subtle and put the focus on your shoulders.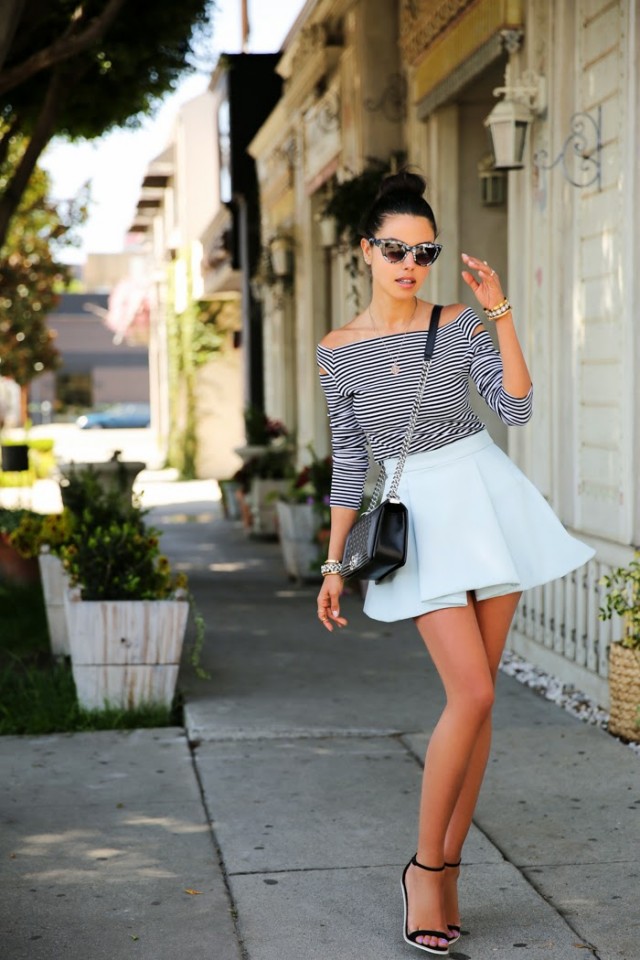 Besides tops, you can find so many cut out shoulders dresses in different styles, designs, colors and patterns that will make you look outstanding and trendy during the upcoming season.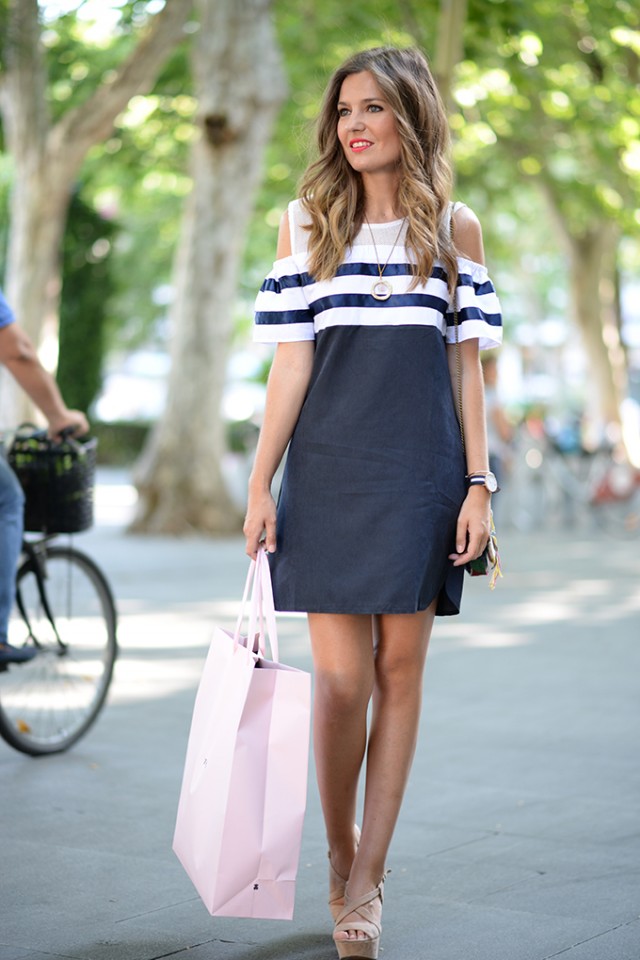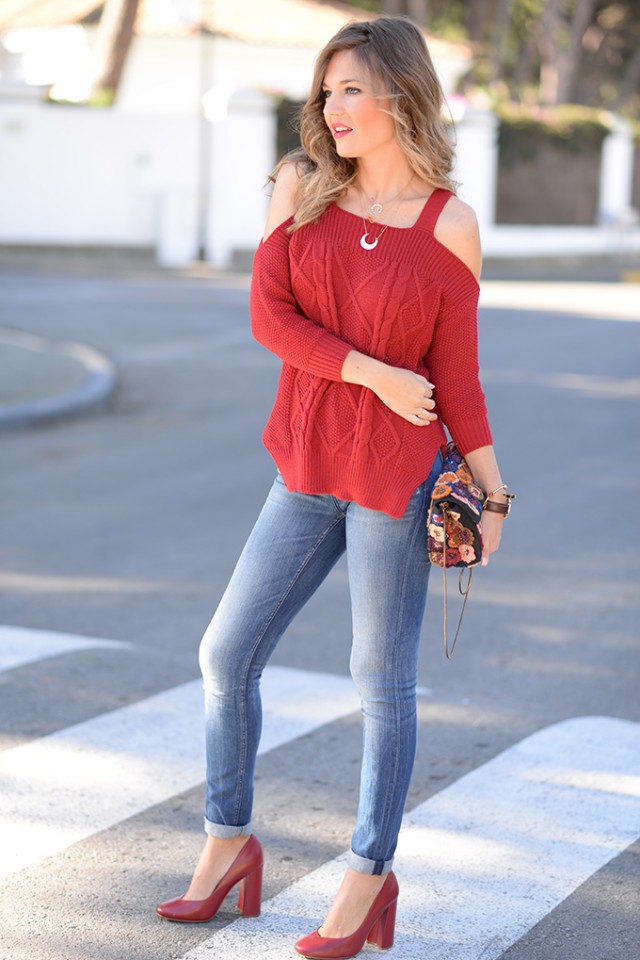 Thank you for reading! I hope that you have found this article interesting and you will follow this cut out shoulder trend in spring. Enjoy in the rest of your day and don't forget to stay up to date with the content of Fashion Diva Design!