How are you my lovely divas? Are you enjoying the beautiful fall days? We are always here to show you the latest fashion trends and inspire you to follow them. For today, I have a very interesting post that is called "18 Stupendous Ways to Style Your Suede Moto Jacket".
SEE ALSO: 12 WAYS TO WEAR YOUR TRENCH JACKET RIGHT NOW
The motorcycle jacket or moto jacket for short is a classic piece of cloth that will never go out of fashion, because it gets reinvented every year. This season, suede moto jackets are having a moment and girls all over the world are wearing it. It has been hot on the runway shows, celebrities are loving the trend and the most popular fashion bloggers have been including it into their outfit of the day pictures.
You can throw it over any outfit – from a simple summer dress, jeans, pointed heels – the moto jacket brings a nice urban edge and it is perfect outerwear in transitional seasons, providing a protective layer of warmth without the bulk of a winter coat.
We wanted to help you style your jacket, so we rounded up some lovely combos to get inspired. Enjoy and have fun!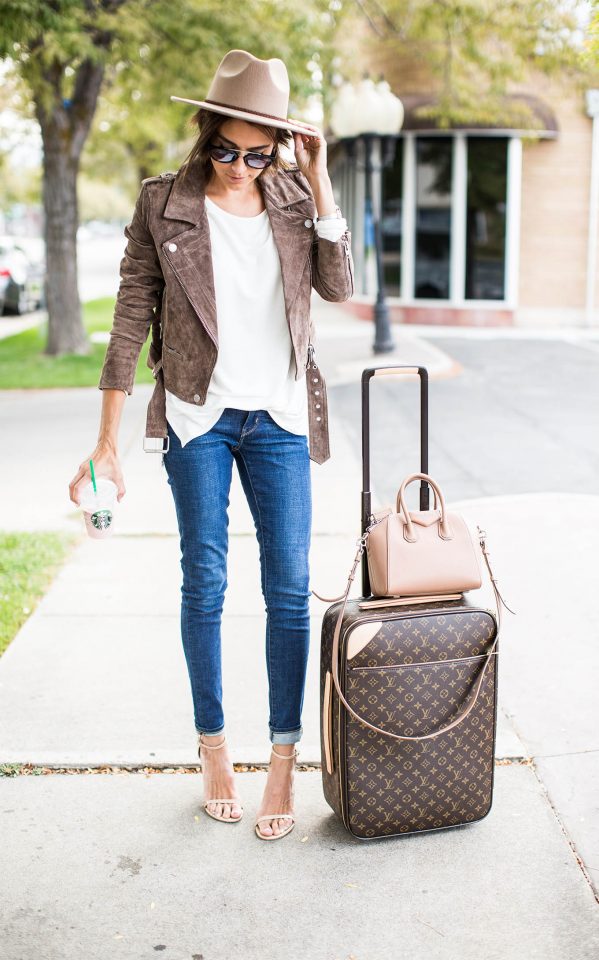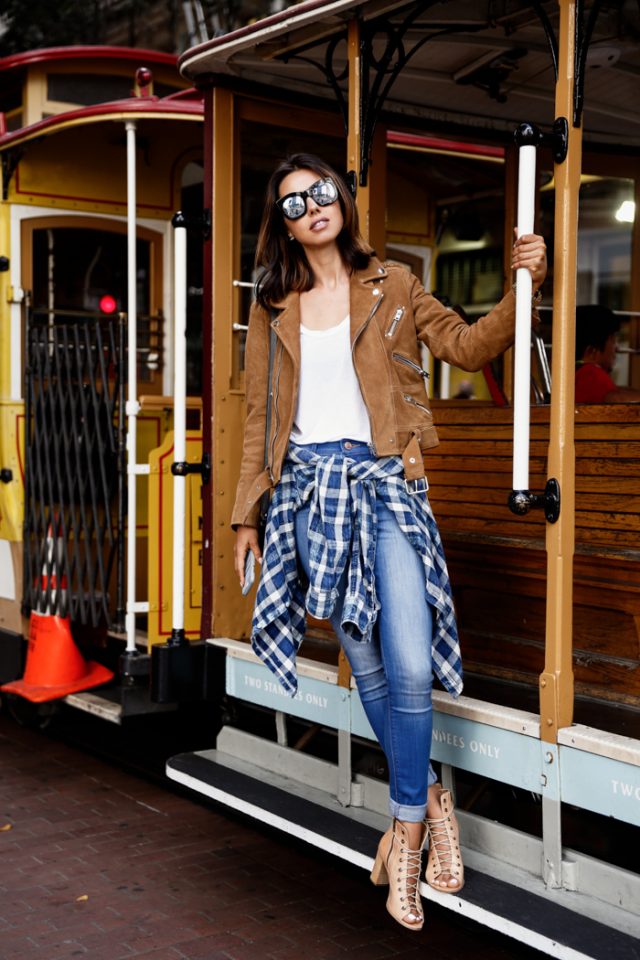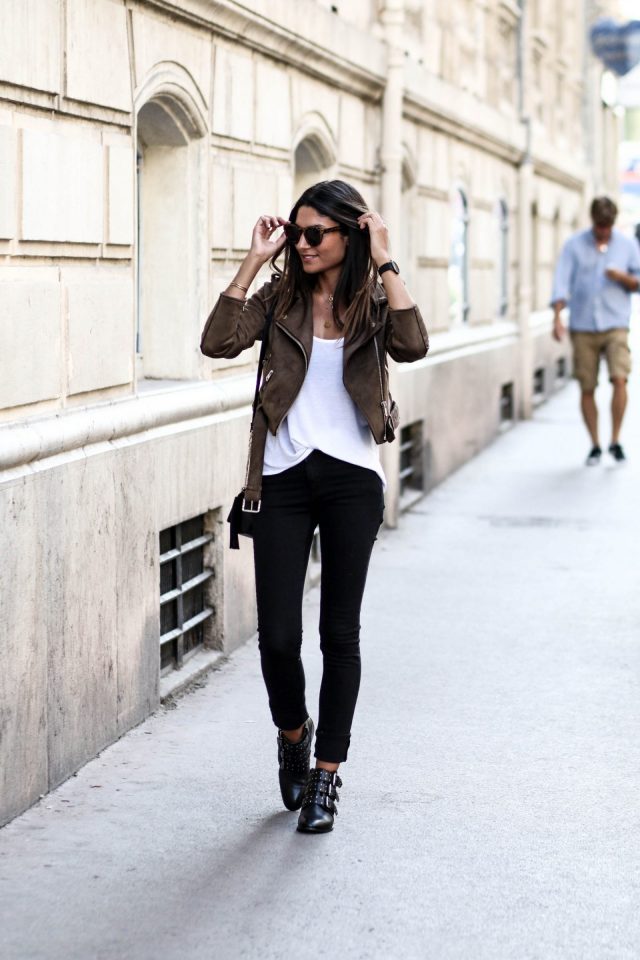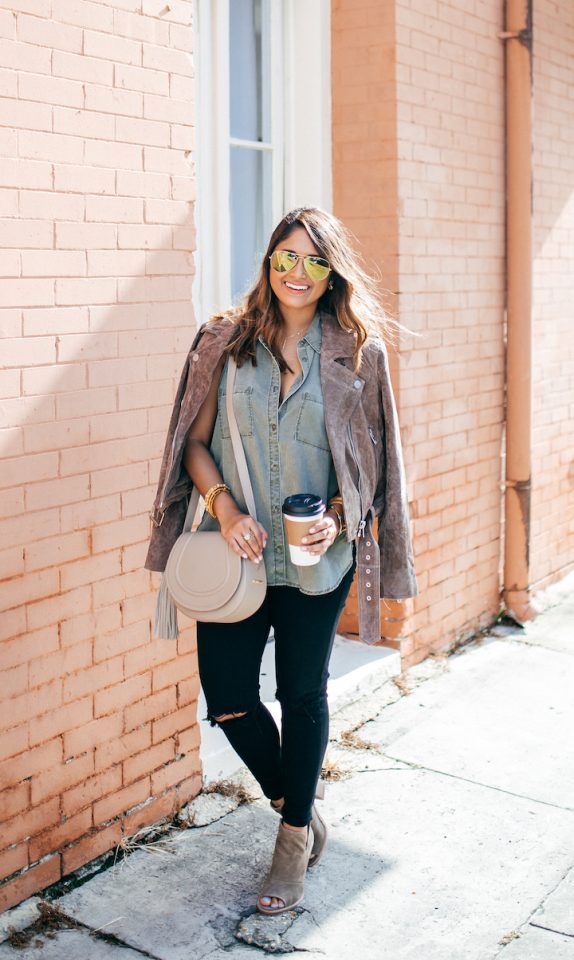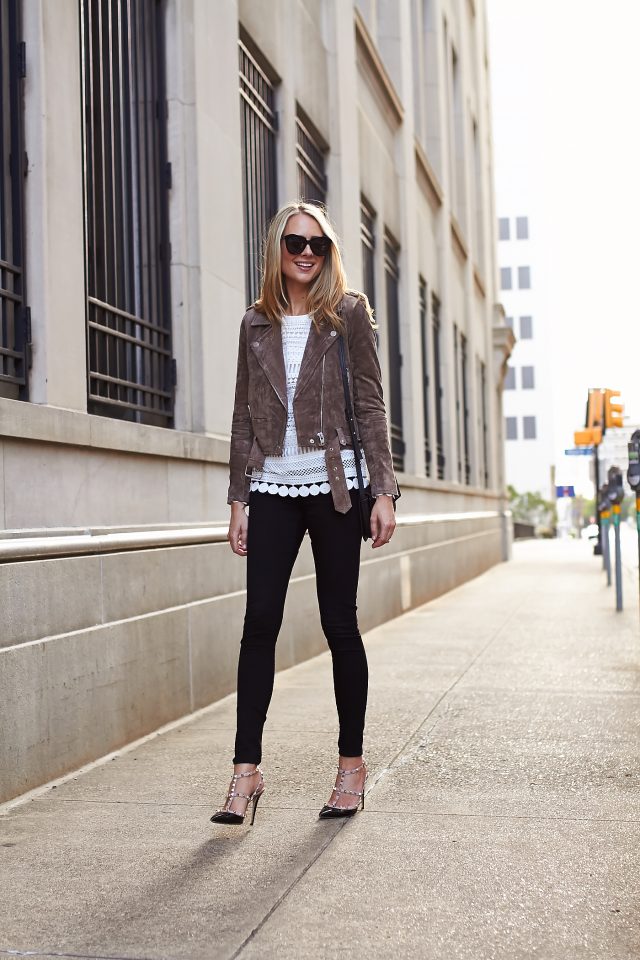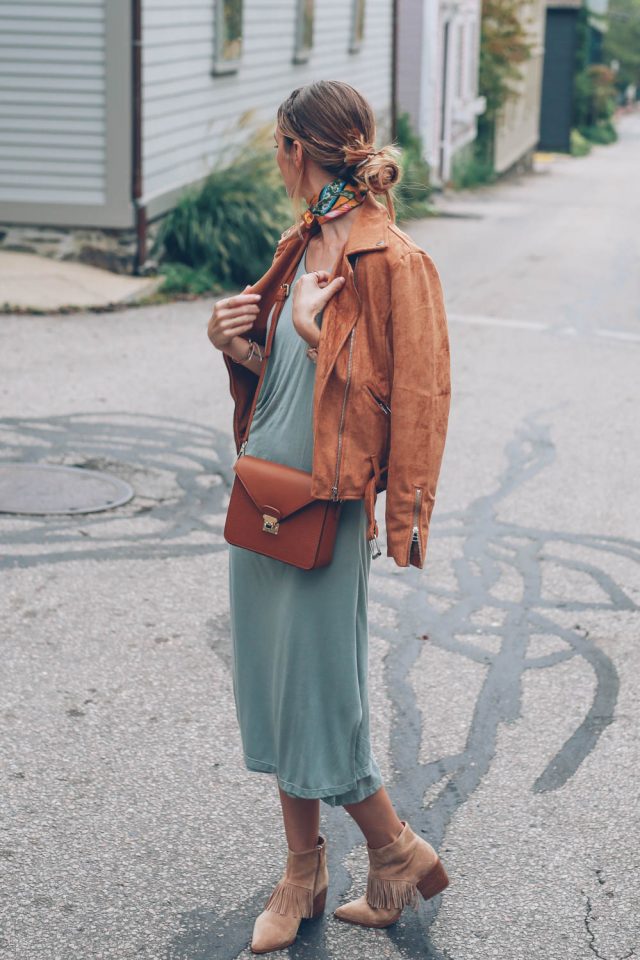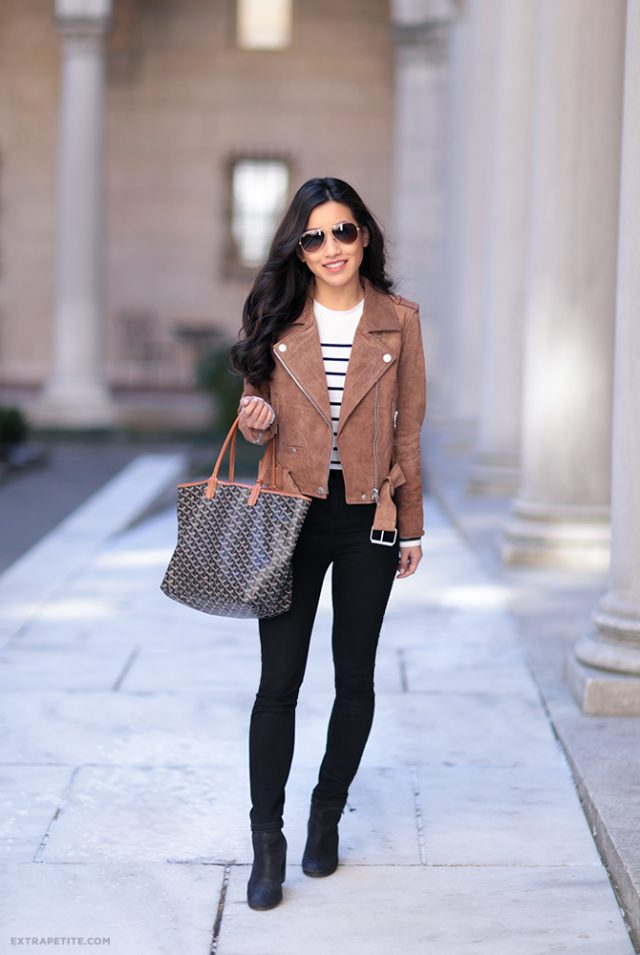 Styling Tips You Need to Know
The Color
Moto jacket in neutral color is always the best choice, because you can style it with everything you want.
The Fit
Finding the right jacket size can be one of the hardest things to do. Shoulders shouldn't be too broad, sleeves shouldn't be too loose and the jackets itself should hug you in all the right places.
The Front Closure
When shopping this kind of jacket, you need also to consider the front closure. A jacket with a straight up and down zipper is perfect for bustier women-it will streamline your figure, while a jacket with a diagonal zipper is great for slimming your waist. If you want to create the illusion of curves then you need to find one with a cascade front.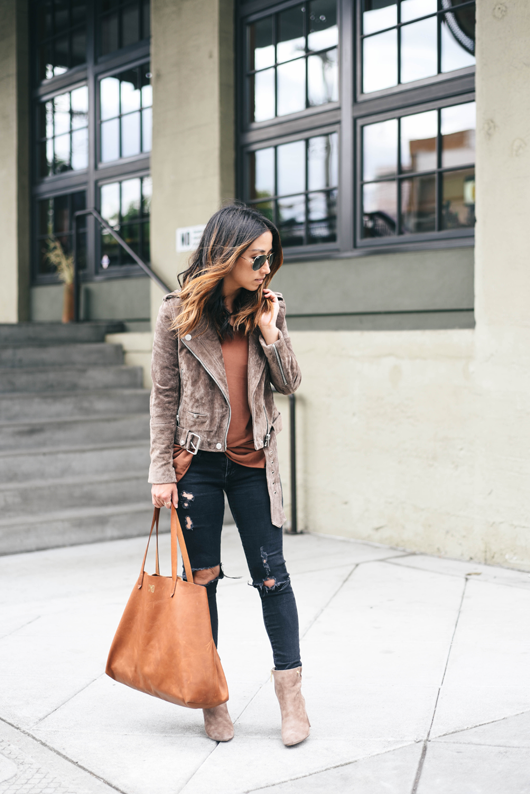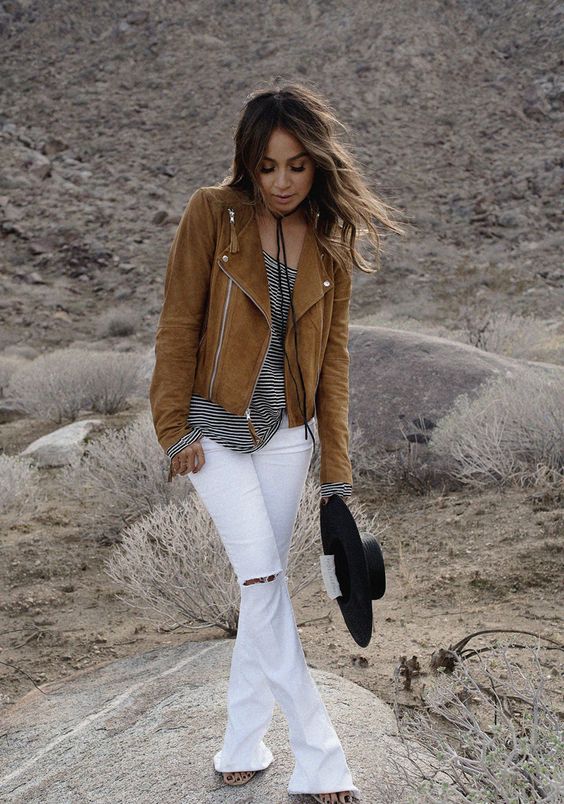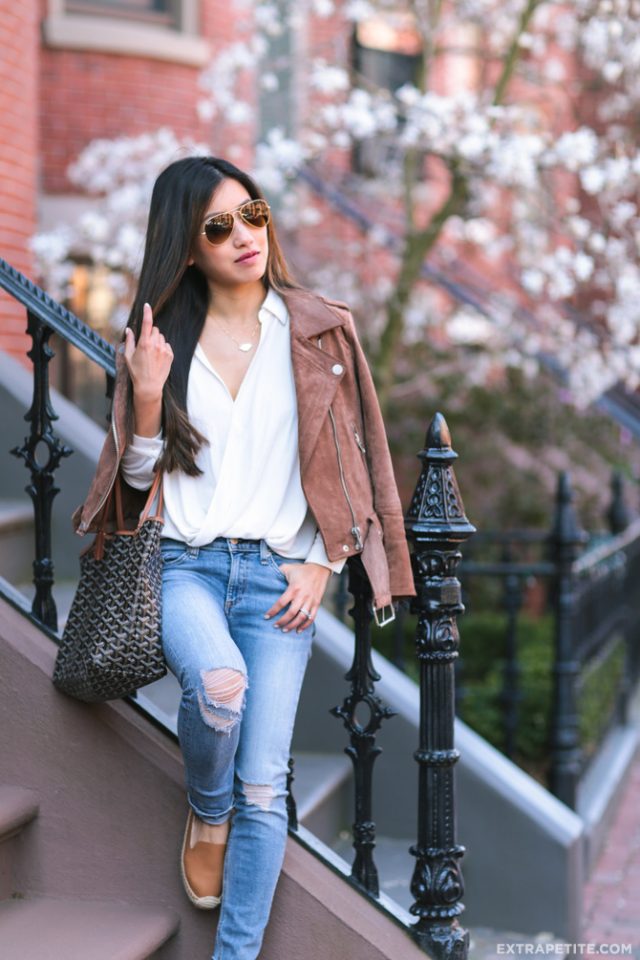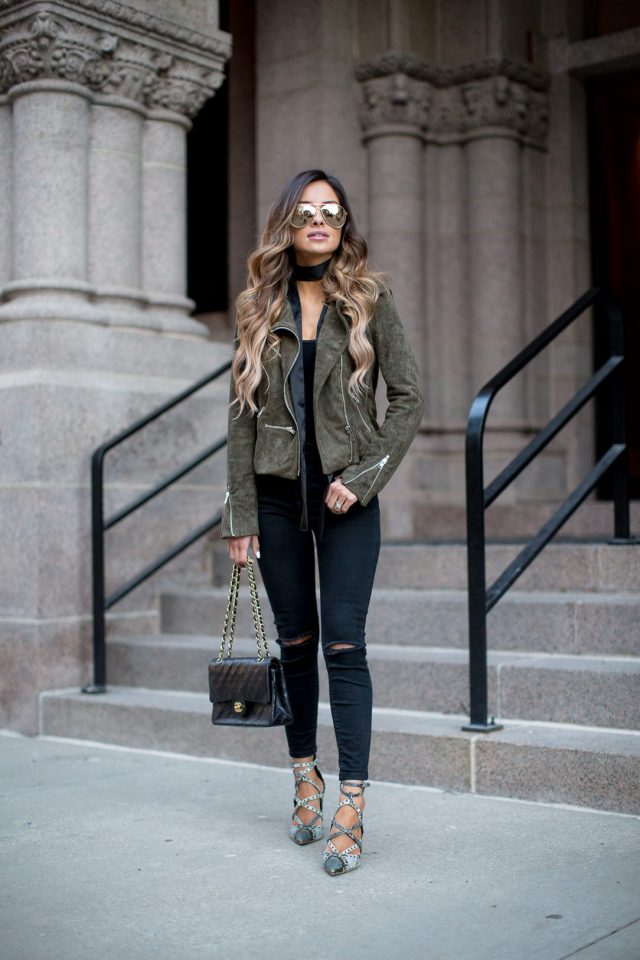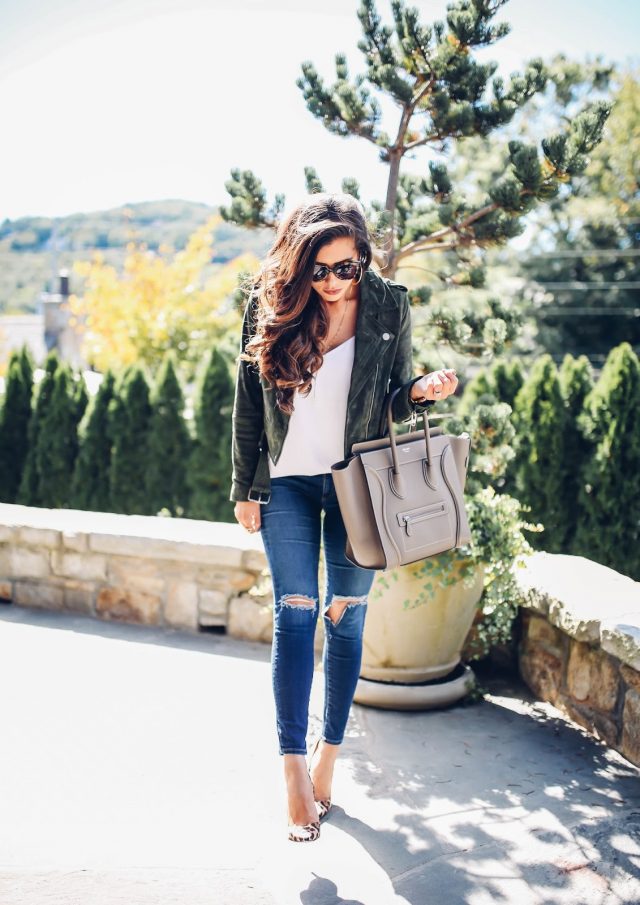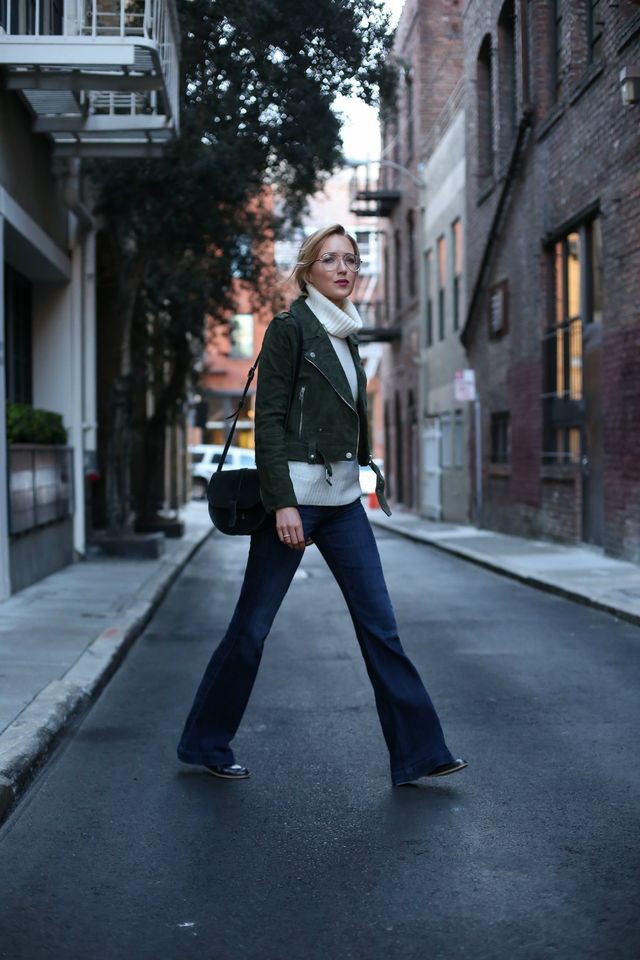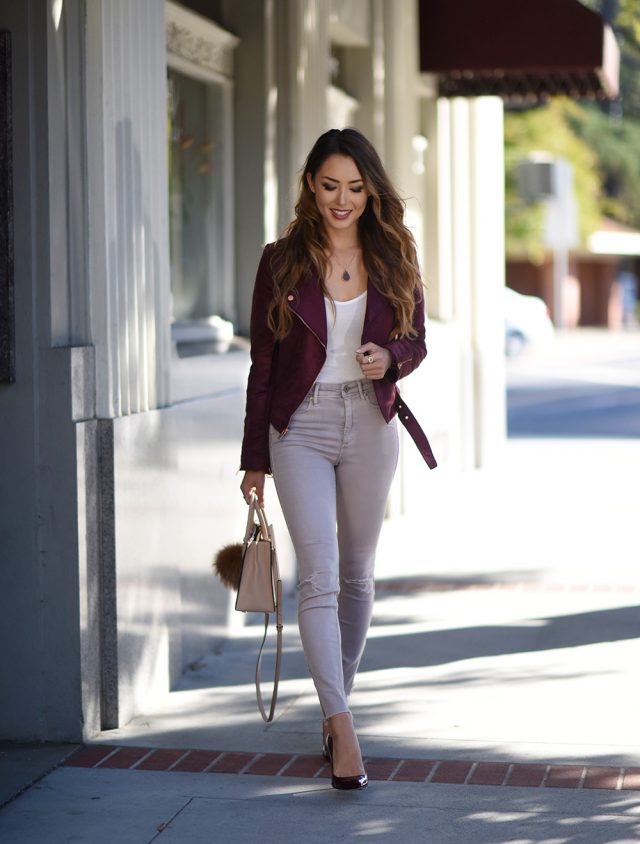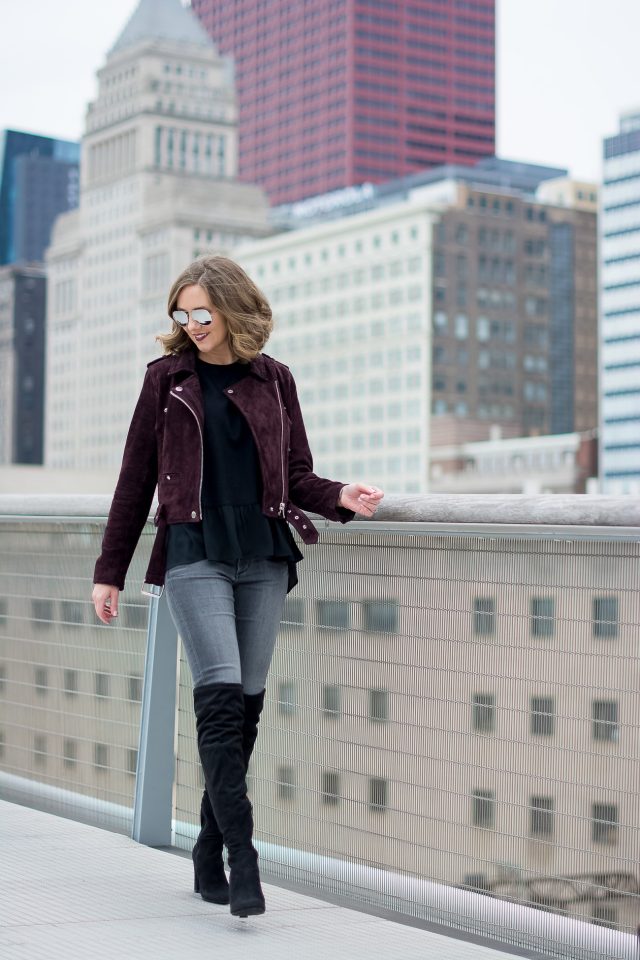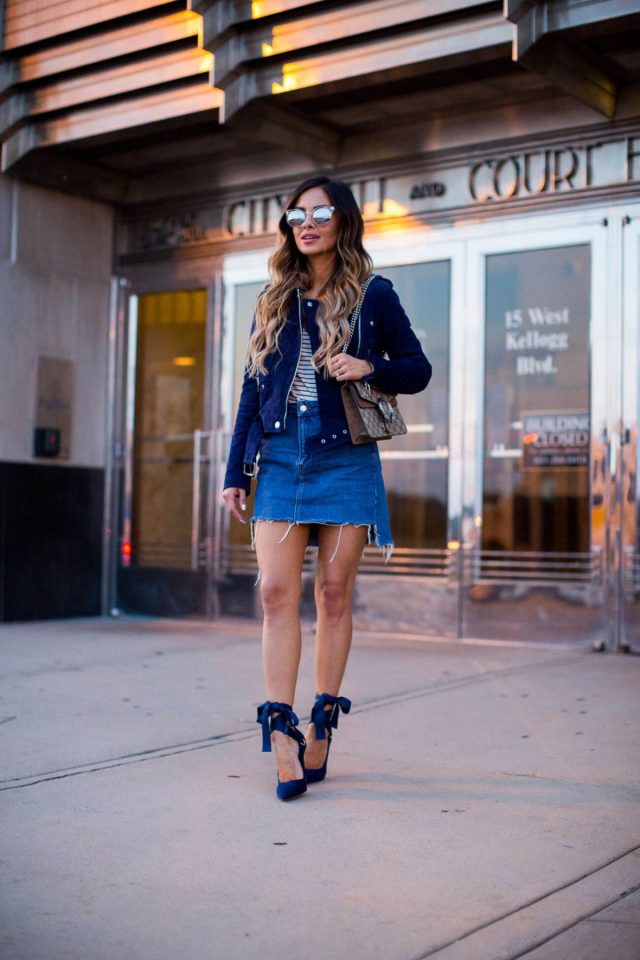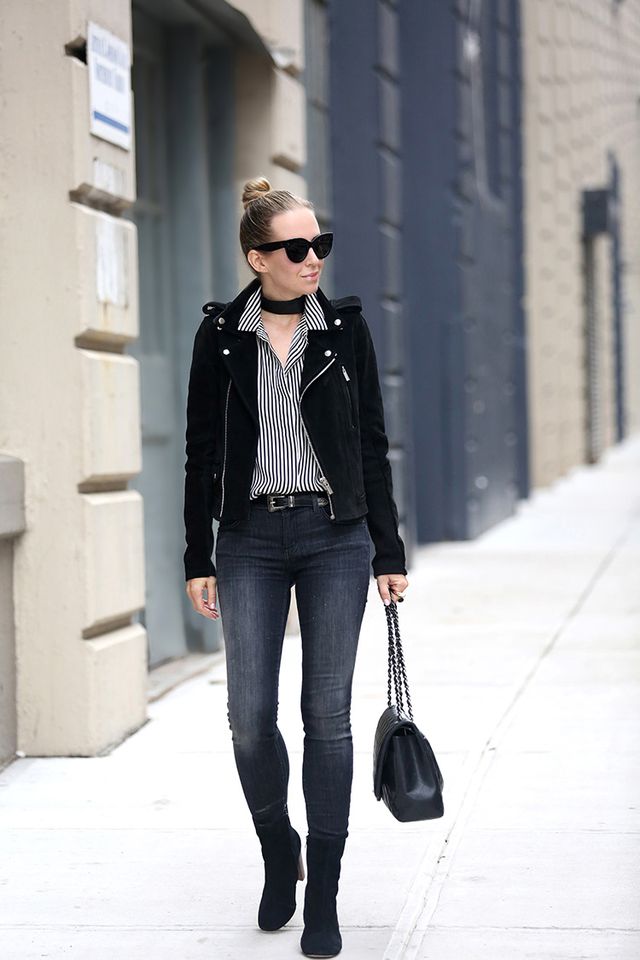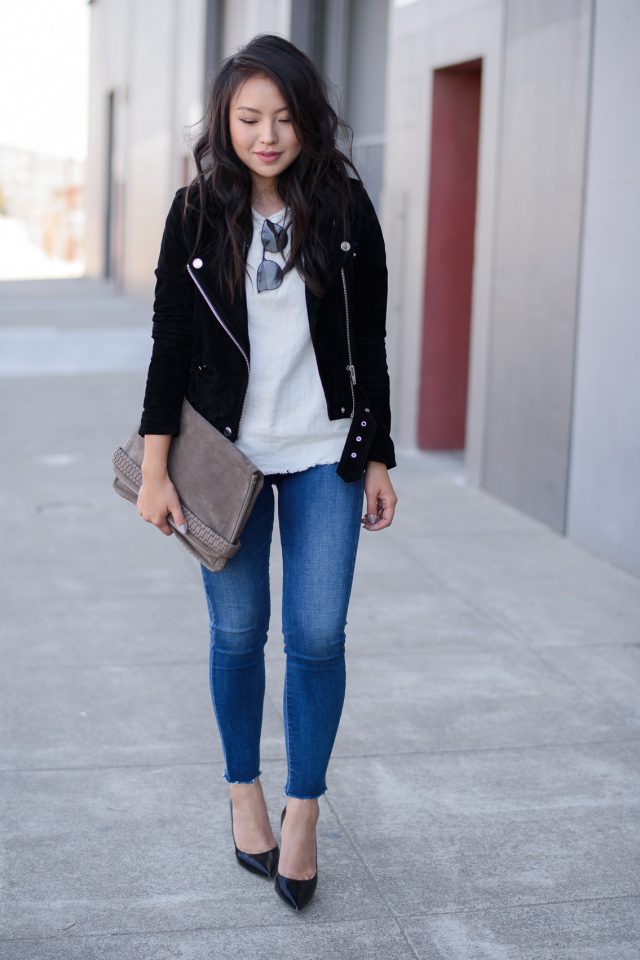 So, what do you think about these outfits my dear people? Do you find them chic and stylish? Which combo is your favorite and would you like to copy right now? Which jacket do you like the most: brown, burgundy, green, blue or black? I would love to know your opinion, so please share your comments with me! If you have some other suggestions or ideas of how to style moto jackets, please share them too – I would love to see everything you have to show me! Thank you for reading! Enjoy in the rest of your day and don't forget to stay up to date with the content of Fashion Diva Design!