Hi there my lovely divas! How are you? We are always here to show you the latest fashion trends and inspire you to follow them. For today, I have a collection of 12 chic ways to style your khaki sweater. Are you excited?
SEE ALSO: FASHIONABLE WAYS TO WEAR FLORAL PATTERNS IN FALL
Khaki is one of the most popular color this season. So, if you don't have at least one piece in this hot color, I advise you to hurry up and refresh your look at least with a sweater. I rounded some interesting combos to inspire you to style this piece and go out like a real fashionista! Enjoy and have fun!
Khaki Sweater+Skirt
If you love wearing skirts, then you will definitely like the outfits below. Sweaters look stunning when matched with skirts. You can make more elegant outfit with heels or boots, while more casual outfit with sneakers. Pleated skirts are very fashionable, so why not to match this type of skirt with a sweater?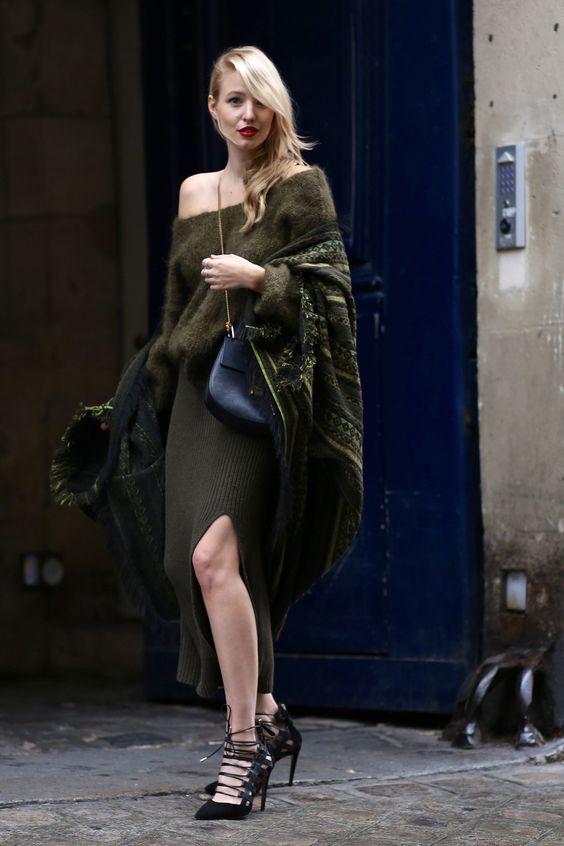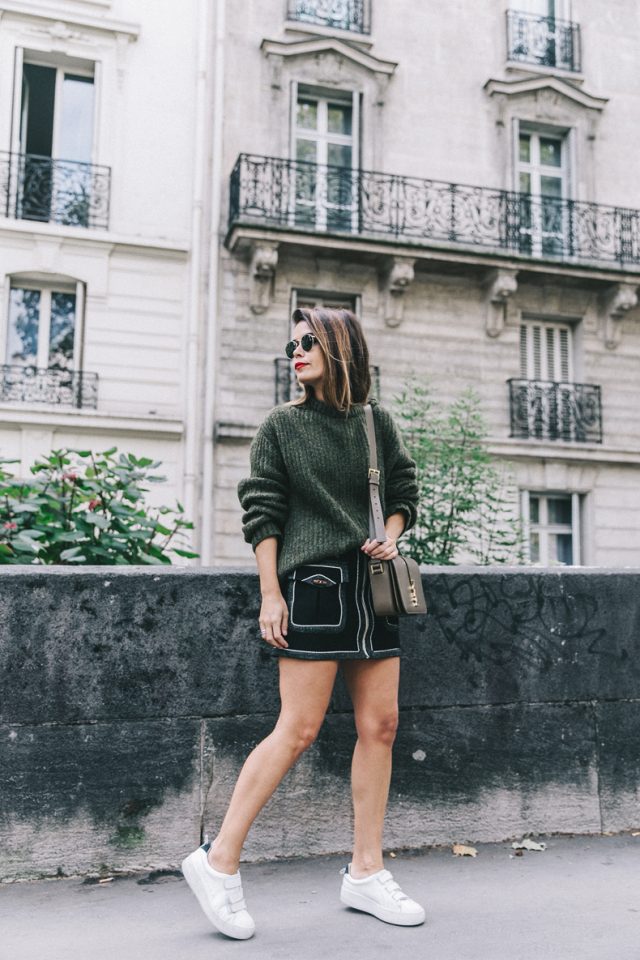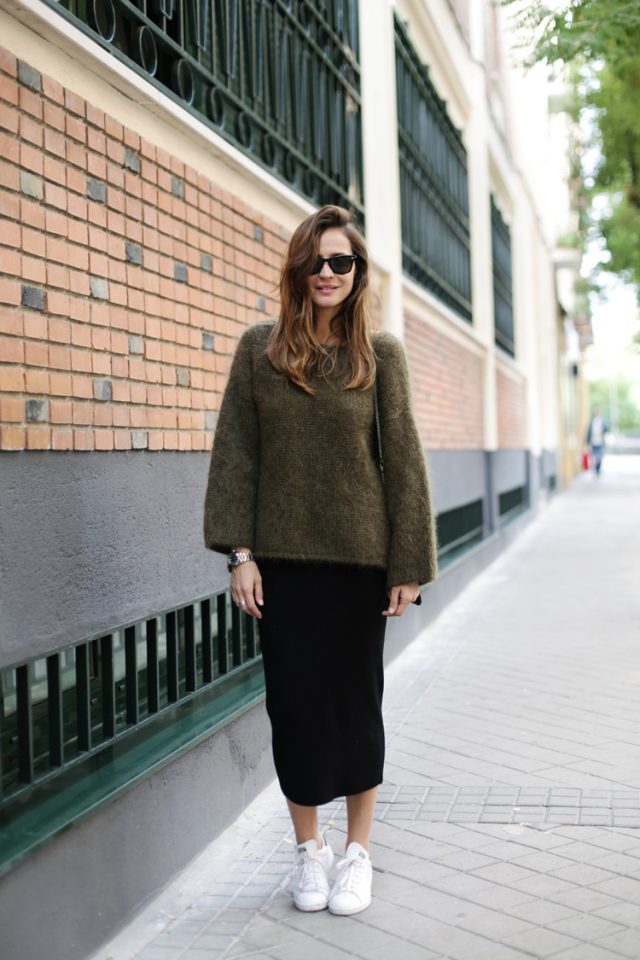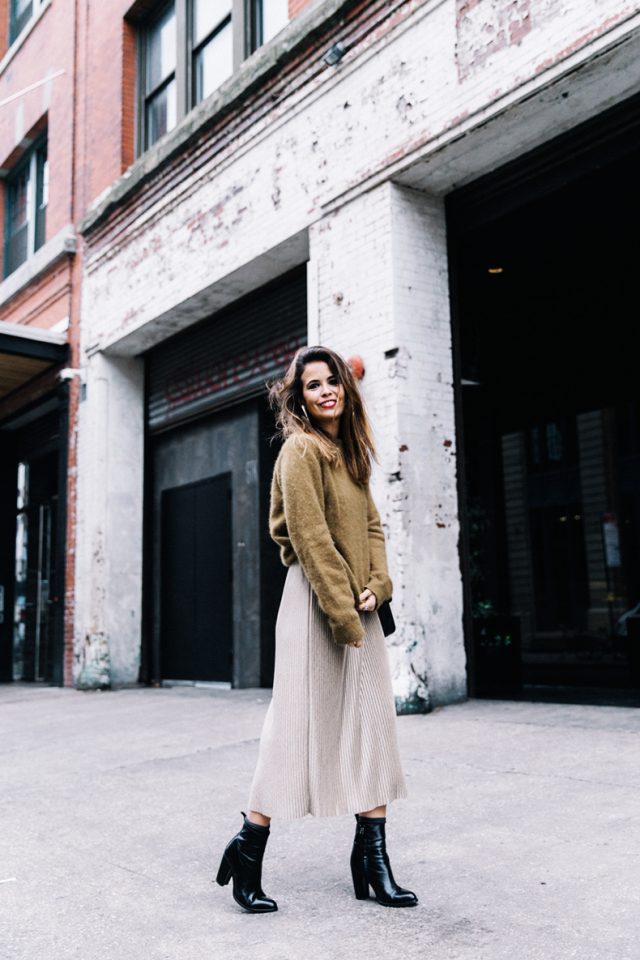 Khaki Sweater+Pants
The easiest way to style khaki sweaters is with jeans. But, you can also style them with more chic pants too. This color goes great with the neutrals, black, white and grey as well as with brown, rubi, navy, etc.
However, you can choose to wear all khaki and look very charming and beautiful.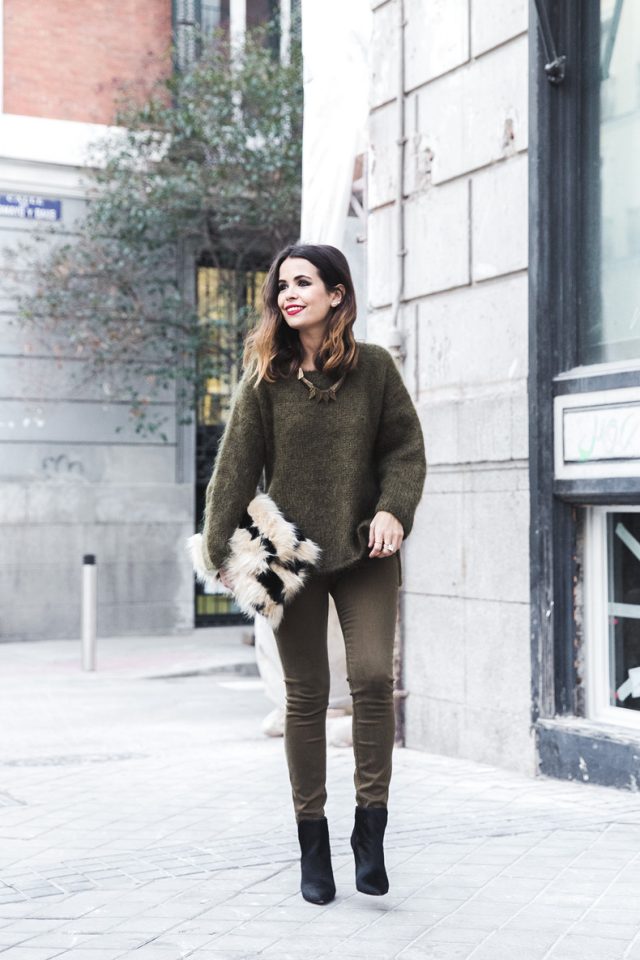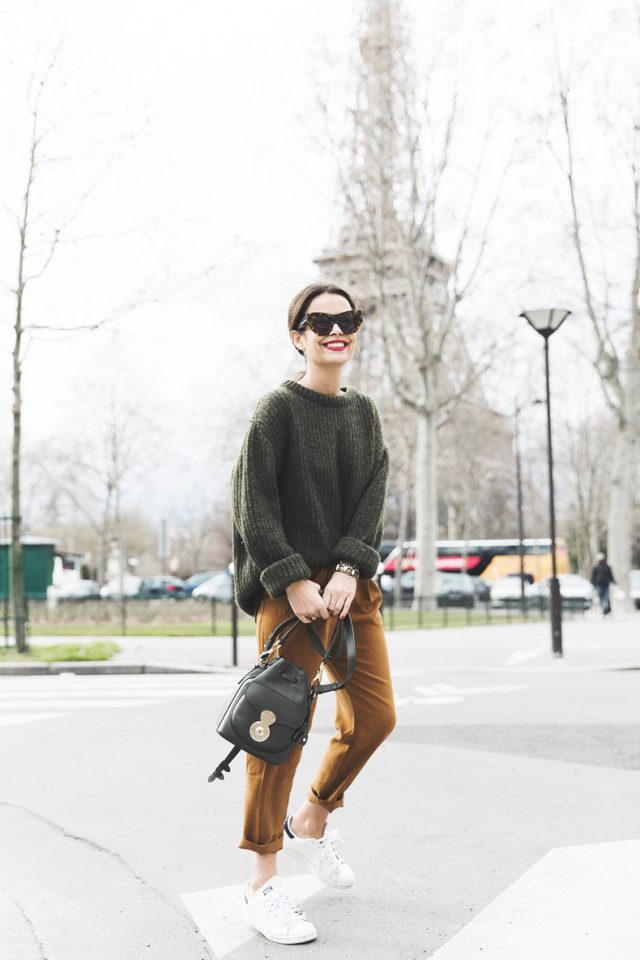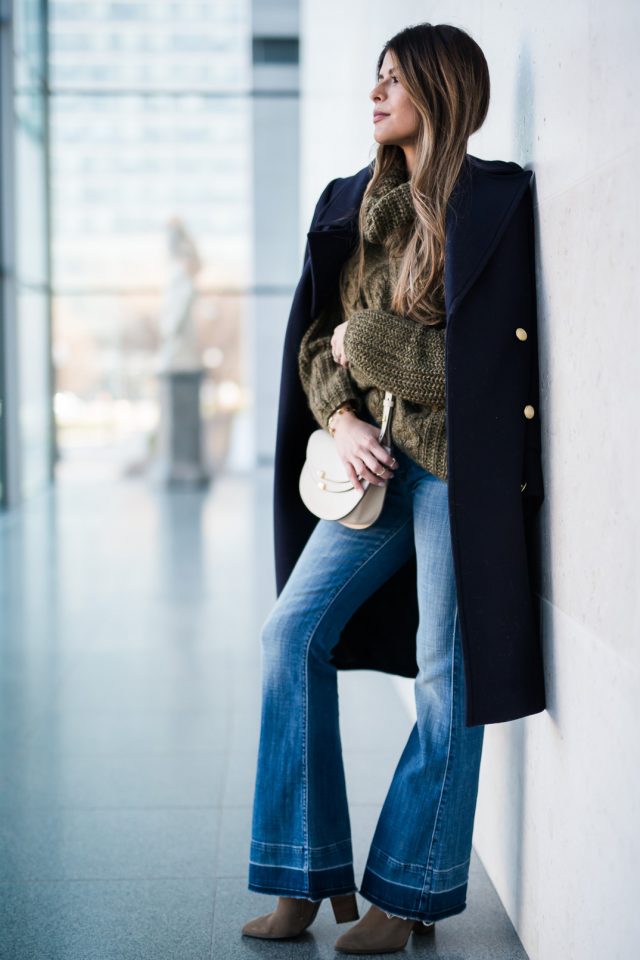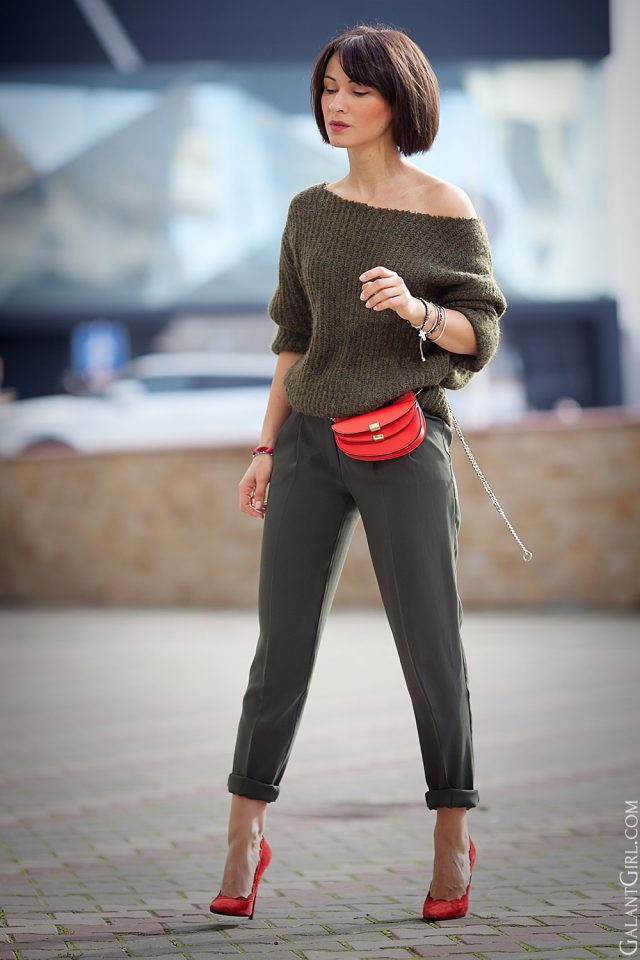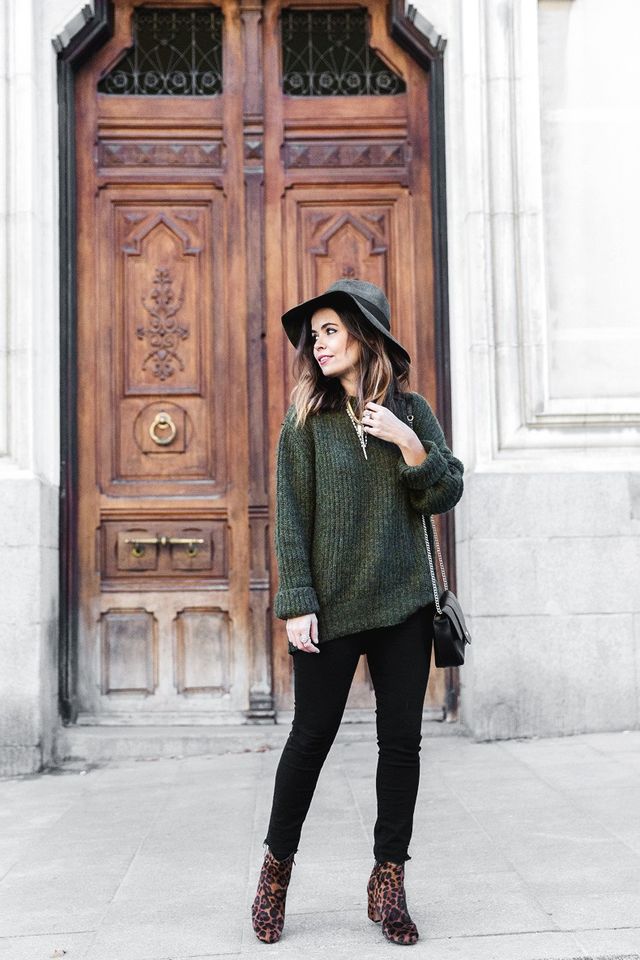 Some over-sized sweaters can also be worn like dresses. This type of dress are perfect for the days when you don't know what to wear. Choose a dress that fit your body shape perfectly and style it with some interesting accessories to complete your outfit, like a beautiful bag and comfortable boots.
If you want to make a statement, you can wear your khaki dress in a combo with animal printed boots or heels.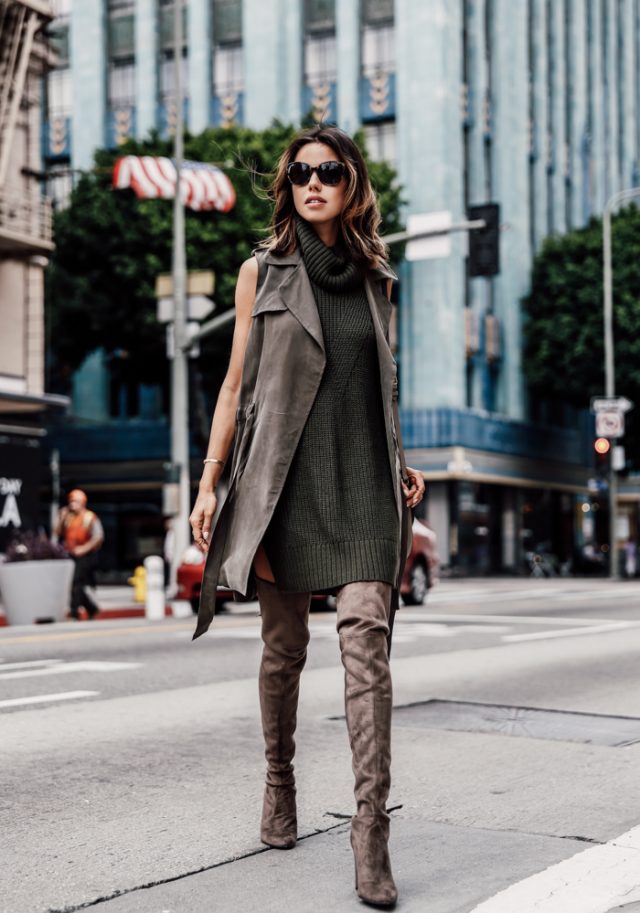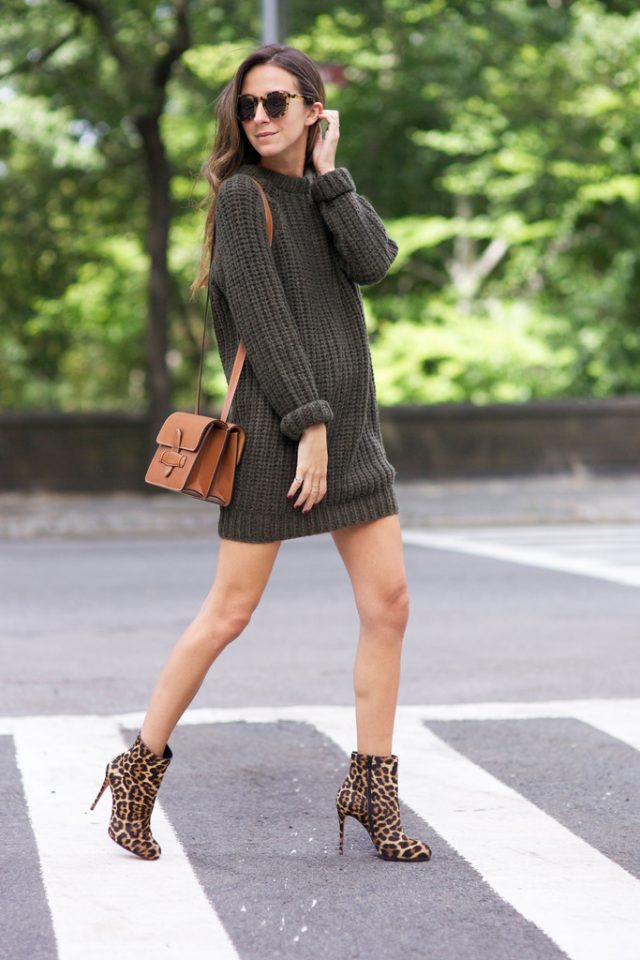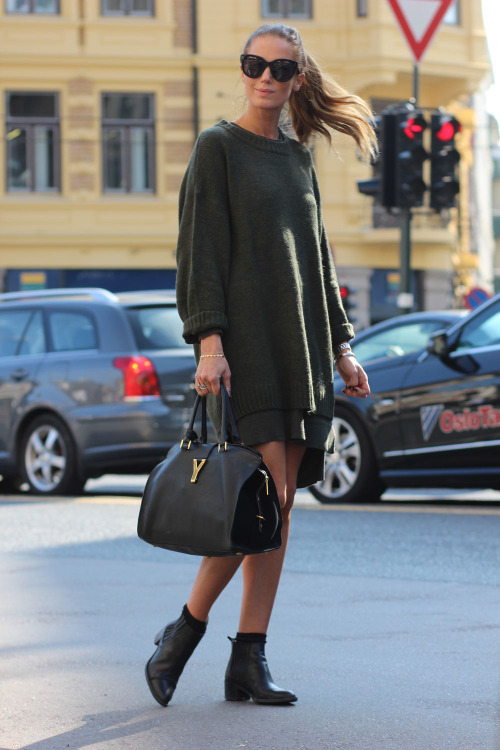 So, what do you think about these outfits my dear fashionistas? Do you find them attractive and charming? Which outfit is your favorite and would you like to wear this season. If you have some other stunning combos, please share them too – I would love to see everything you have to show me. Thank you for reading! Enjoy in the rest of your day and don't forget to stay up to date with the content of Fashion Diva Design!