Fall is the perfect season for weddings. Although it is not so popular, it can offer so many advantages according to your personal preferences. Color scheme that extends from brownish orange to dark red hues, smell of cinnamon, and breathtaking fall scenes, are some of the reasons why people decide to tie the knot in fall. From invitations, decorations, and save the dates, all of the details should be in the fall spirit. Read more about the tips for designing stylish and outstanding fall save the dates!
The Meaning Of Save The Dates
When sending a "save the date", you give your guests a hint that they should reserve the date. Basically, this means that you let them know that they should not plan anything else on that specific date. We all have busy lives,so these ones are so helpful as the guests can know ahead. On the other hand, this is an early announcement of your wedding so everyone will be excited. You do this by sending a letter or a card that has your names written and the date. This is clear enough. 
A More Creative Approach
Wedding coasters
If you want to be more creative then we would recommend you to give these  wedding coasters with your names and the date printed. With having to choose from over 90 professionally designed looks, you can have a unique save the date. And there are no color limitations which means you are free to make as many changes as you would like at no additional cost.
Save the date magnets
Prepare your family and friends for the big event with handing them these fall save the dates magnets. You can add a photo, your names, the date, and other details that you would like. The best thing is that each one can be customized, so it will suit the wedding style. Your guests would be so happy to have these cute magnets!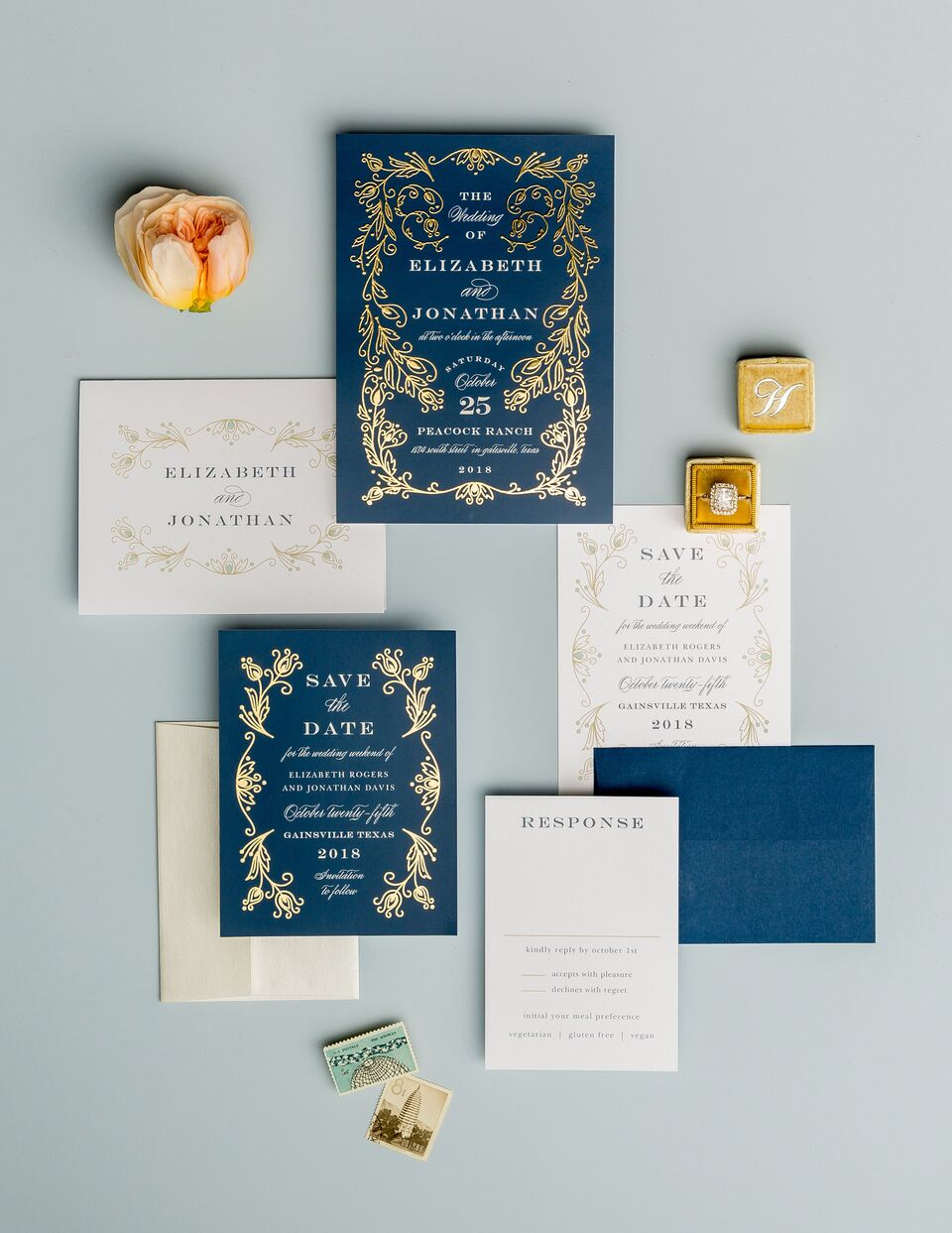 Save The Dates Etiquette
The main purpose of these ones is to inform everyone ahead of time. So, when is the right time to send them? Save the date should be sent around six months before the big event. Or, you can just send them as soon as you have the venue booked.
Sending someone a save the date and not actually inviting them to the wedding later is considered to be impolite. Make sure that everyone that has received a save the date gets a formal invite later.
Sometimes, guests might confuse it with an invite. To avoid confusions, inform your guests that a formal invitation will follow up.
Conclusion
Fall save the dates are a good way to announce your wedding ahead. These ones are handed about six months before the event, and are followed by a formal invite later. Regarding the text, the basic info is needed such as the date and your names. creative approaches such as wedding coasters or even save the date magnets are welcomed.