For today I have selected some stylish back to school outfits that will make you say wow. All of them are comfortable, warm and cozy and I can't decide which one is my favorite yet. If your school doesn't have uniforms and you want to be stylish during the school year, check these outfits out and draw some inspirations.
1.Warm and Beautiful 
burgundy sweater
black skinny jeans
black flats
brown leather messenger bag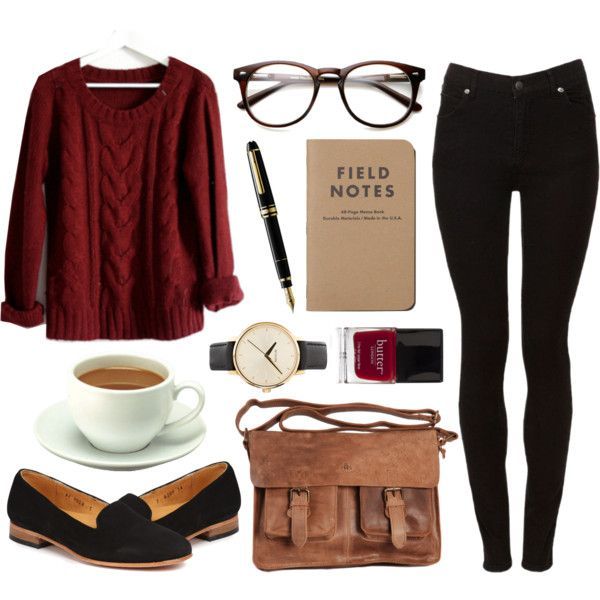 2. Stunning and Stylish 
blue t-shirt with pocket
black skinny jeans
brown leather bag
brown leather boots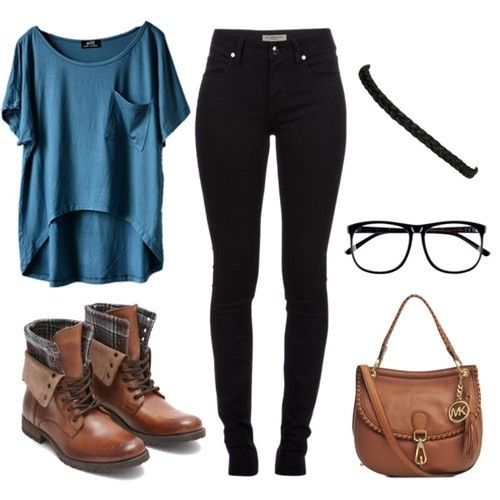 3. Lovely and Cute 
striped t-shirt
skinny jeans
vans
navy rucksack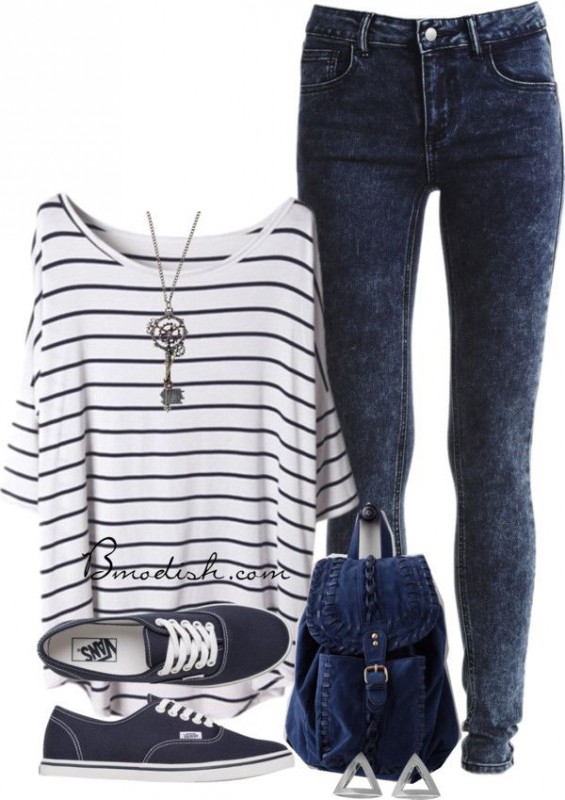 4. Modern and Sophisticated
tartan shirt
skinny jeans
brown leather boots
brown leather bag
golden watch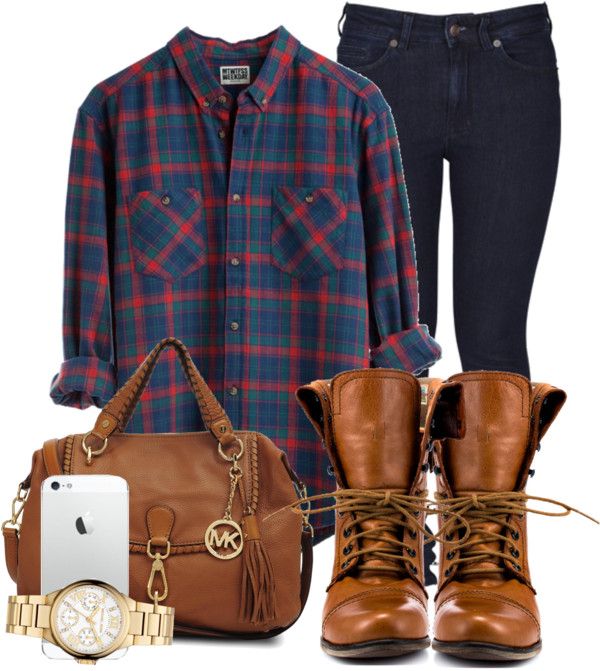 5. Cute and Modern 
mint sweater
black skinny jeans
beige ankle boots
beige scarf and accessories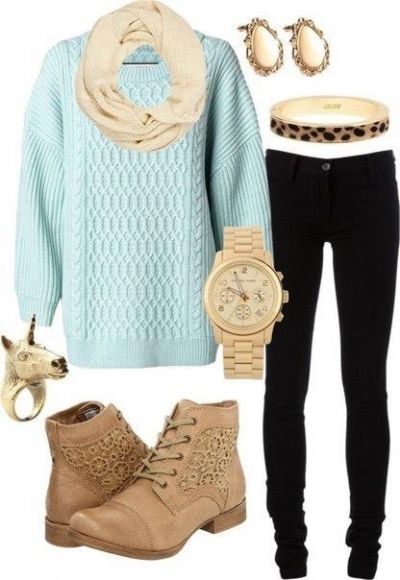 6. Warm and Trendy 
white chanel t-shirt
pink cardigan
skinny jeans
beige scarf
beige boots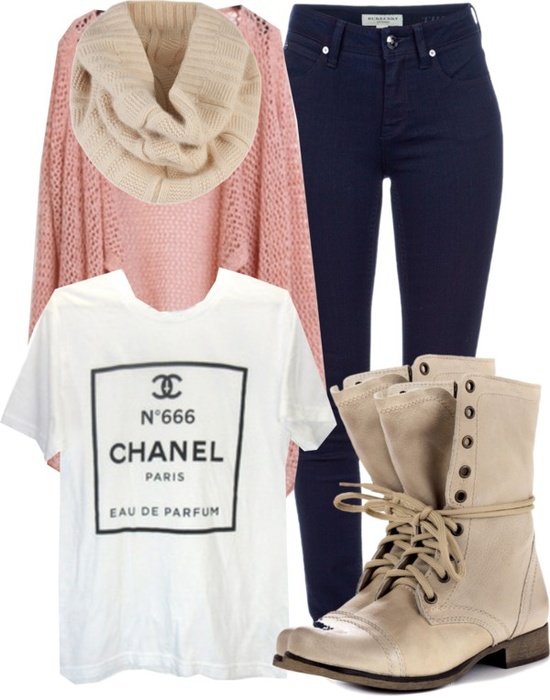 7. Gorgeous and Cute 
white t-shirt
denim jacket
black leggings
brown leather bag
white converse sneakers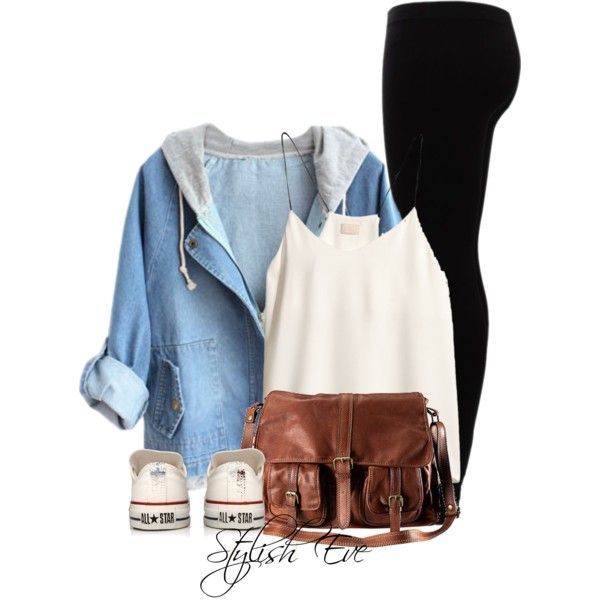 8. Sophisticated and Stylish 
navy t-shirt
printed cardigan
skinny jeans
navy rucksack
suede ankle boots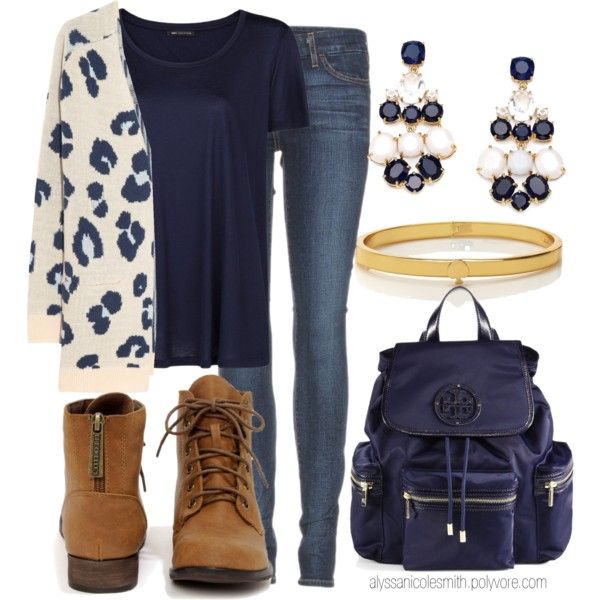 9. Comfy and Sporty
floral blouse
black skinny jeans
coral converse sneakers
brown bag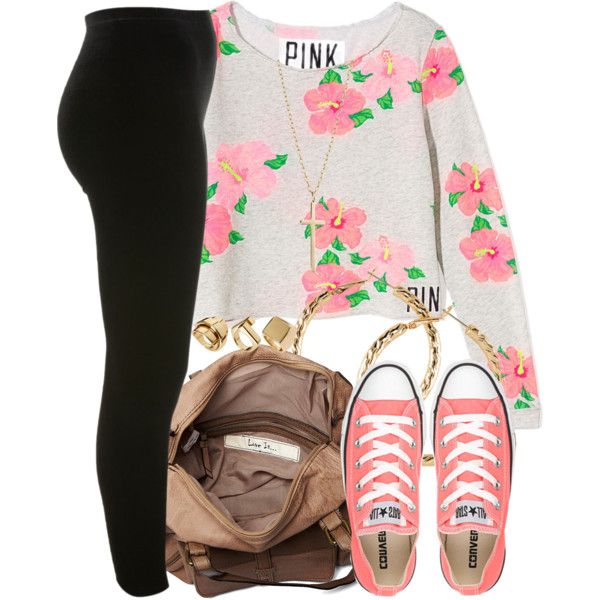 10. Stylish and Trendy 
striped blouse
skinny jeans
red scarf
red converse sneakers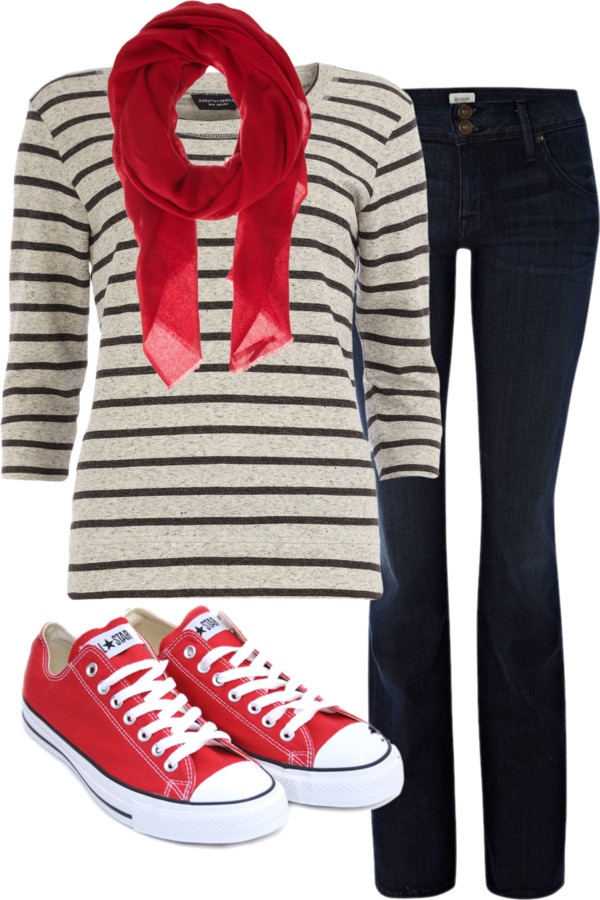 Avoid wearing sheer and satiny clothes, mini skirts and dresses, if you don't want to have problems. Too tight clothes and blouses with deep necklaces are not appropriate for school too. What you should wear are decent clothes like sweaters, t-shirts, jeans, etc. There are million back to school designs in different patterns and colors that will make you look fabulous.
11. Warm and Cozy 
printed sweater
black skinny jeans
brown boots
brown bag
burgundy scarf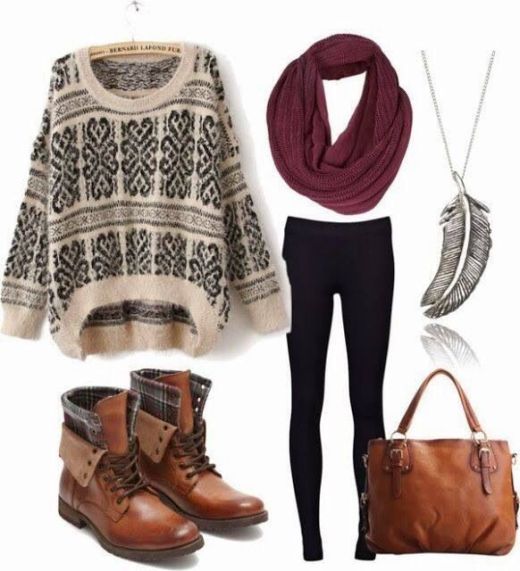 12. Lovely and Simple 
burgundy blouse
burgundy bag
burgundy watch
burgundy converse sneakers
skinny jeans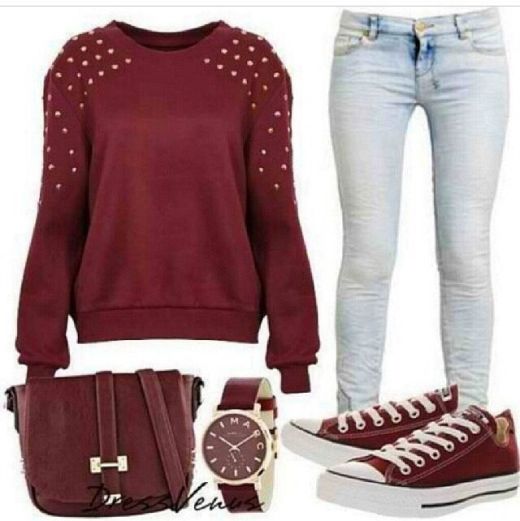 13. Stylish and Casual
burgundy t-shirt
ripped jeans
brown leather bag
white converse sneakers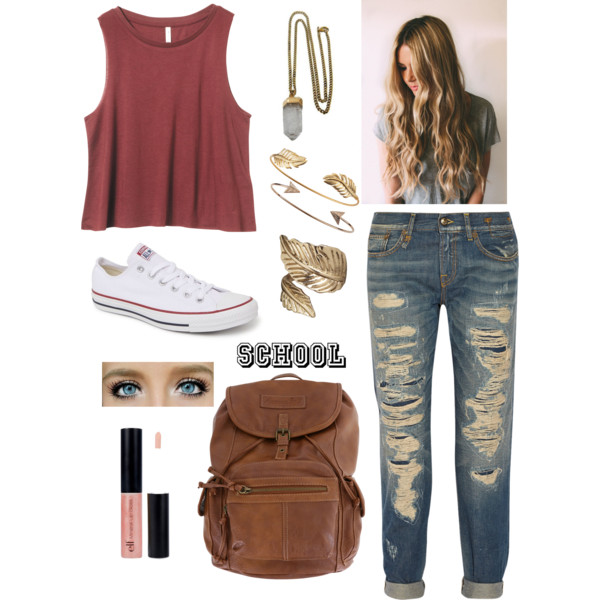 14. Lovely and Warm 
white sweater
black skinny jeans
brown leather boots
brown leather rucksack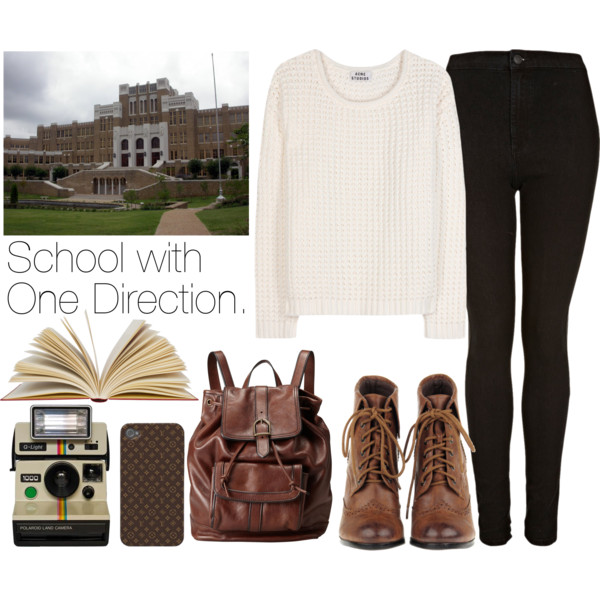 15. Sporty and Cute
gray blouse
skinny jeans
pale pink scarf
floral rucksack
suede ballerina moccasins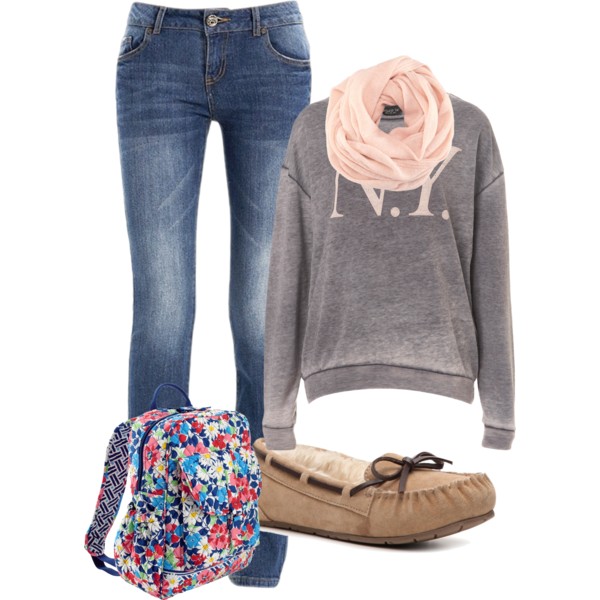 16. Simple and Beautiful
beige blouse
skinny jeans
infinity white scarf
gray rucksack
boots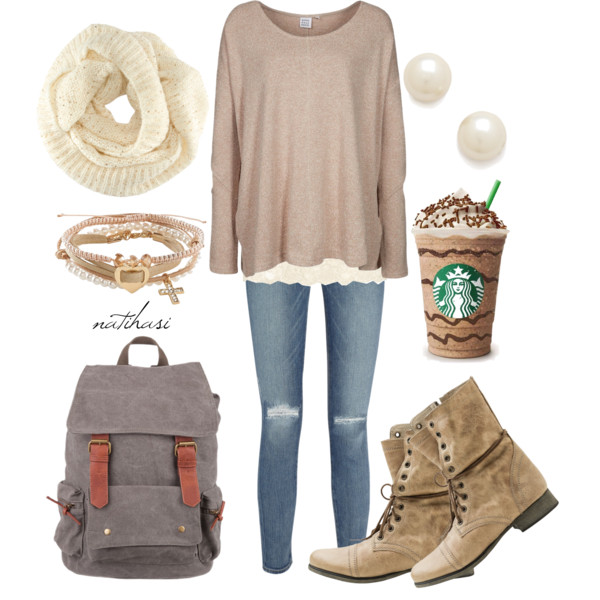 17. Warm and Cozy 
red sweater
skinny jeans
striped rucksack
brown leather boots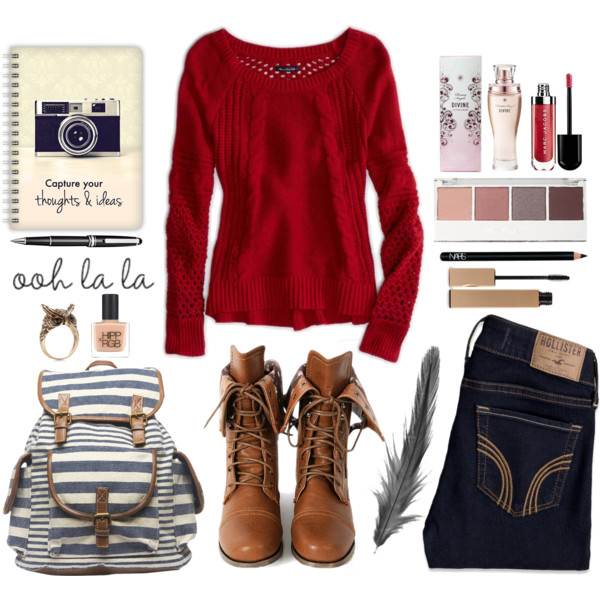 18. Comfy and Casual 
tartan shirt
pale pink cardigan
skinny jeans
suede ballerina moccasins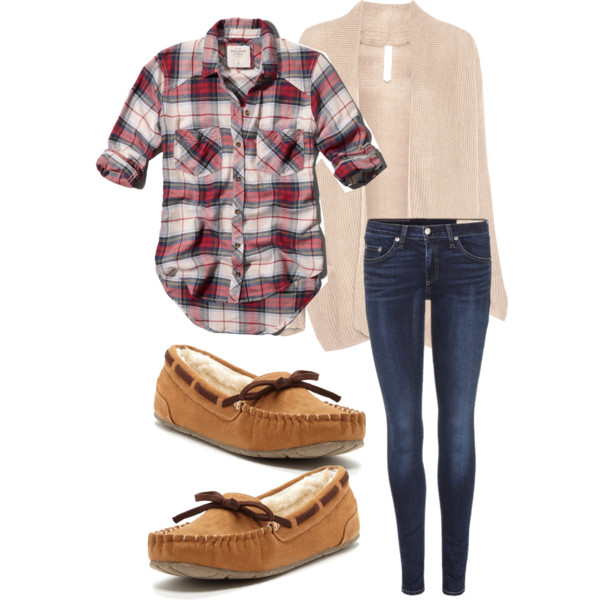 Did you like these back to school outfits above? Share your opinion in a comment below.