Hey my lovely divas! How are you? Your Fashion Addict is always here to inspire you and awaken your creativity. There are million interesting diy ideas on the Net that can help us improve our diy skills and techniques, make our free time more interesting and fun, and enrich our closet in no time, without spending a fortune. For today, I have made you an awesome collection of step by step DIY heels that will blow your mind. Are you excited?
The truth is that the shoes play a huge role for completing our lovely outfit, but they can also be as expensive as the dresses and other clothes. If you can't afford a new pair of shoes for your next special occasion, you are on the right destination. The ideas that I have selected for you will boost your creativity to renew your old shoes and make your outfit more enchanting.
If you are in a good mood and you don't know what to do in your free time, then you should definitely try to create some of these fascinating projects and give a new look to your old shoes. In this gallery you will find from elegant to more casual diy heels. So, go ahead and draw some inspiration for your next diy project. Enjoy and have fun!
Fresh and Stylish Heels To Make Your Outfit More Dramatic

Outstanding DIY Tassel Heels You Would Love to Have in Your Closet 

Marvelous and Very Chic DIY Heels to Complete Your Street Style Look

Very Easy and Quick Tutorial to Create Original Fringed Heels 

Very Elegant and Chic Black Toe Pump to Create Right Now for Work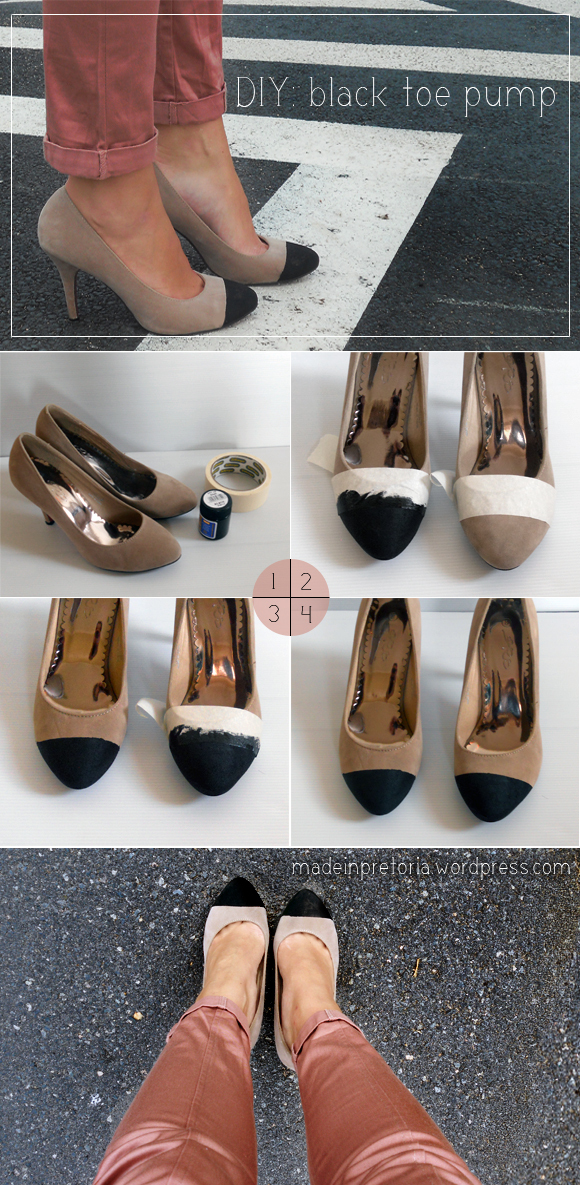 Magnificent Rhinestone Heeled Pumps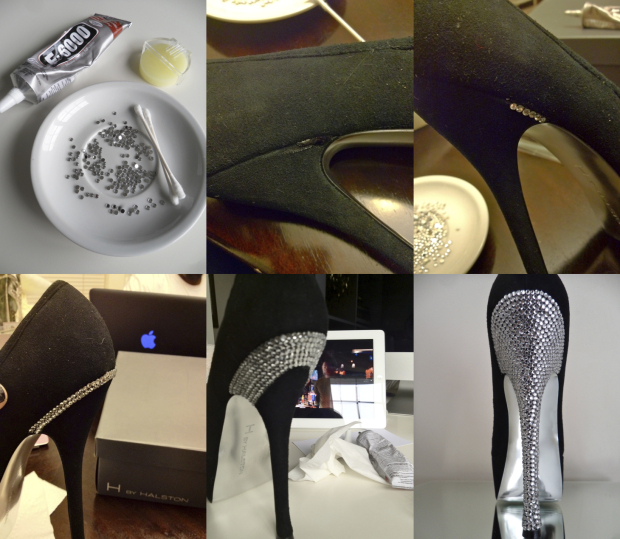 Marvelous DIY Red Glitter Shoes for Your Next Party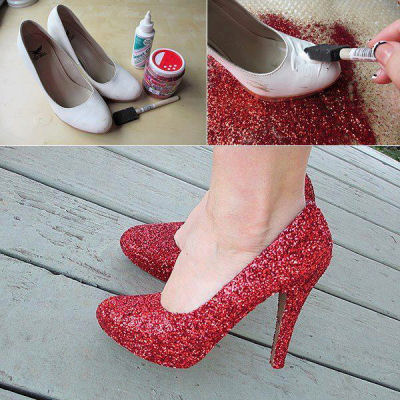 Gorgeous DIY Glitter Heels Perfect for the Holidays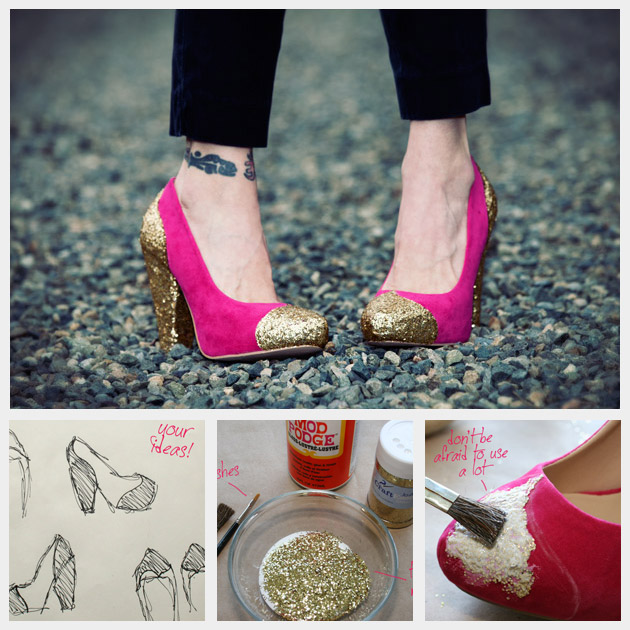 Easy-to-make beaded high heels 

Add a rich lace and rhinestone to your black pumps and make them look expensive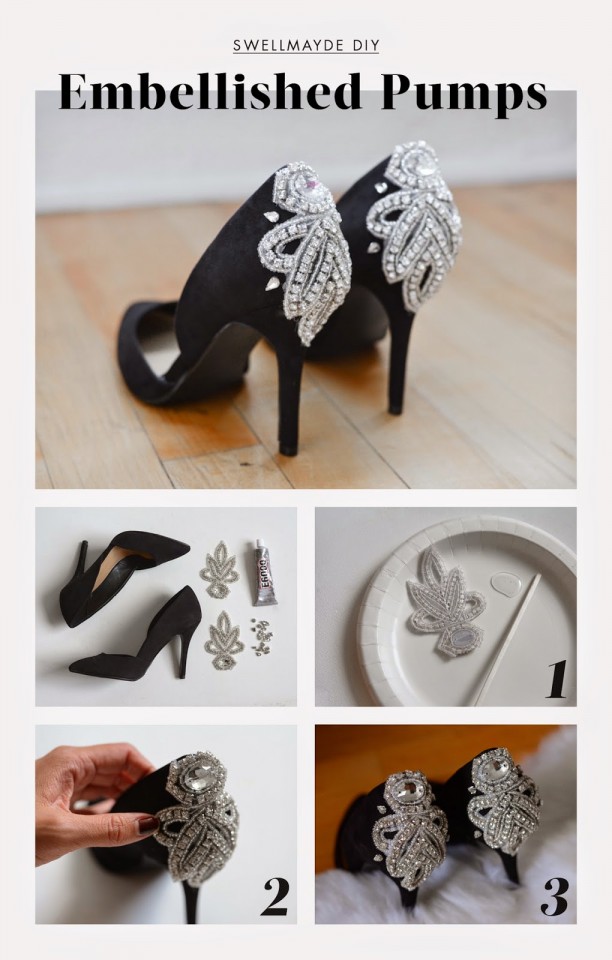 Beautify your simple mint heels with a piece of lace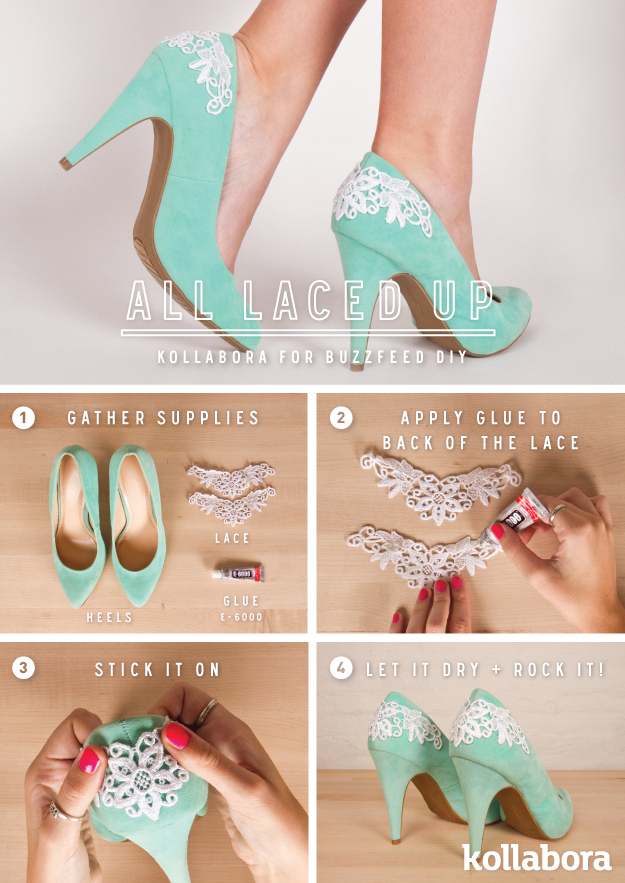 So my divas, what do you think about these ideas? Do you find them interesting and fun? Would you dare to try them out and which project do you like the most? I would love to know your opinion, so feel free to share your comments below. If you have some other interesting, innovative and creative projects in your computer, you can share them too. I would love to see everything! I hope that you like this article! Thank you for reading! Enjoy in the rest of your day and don't forget to stay up to date with the content of Fashion Diva Design!