Hello fashion lovers! I know that you are always ready to hear about the latest news and updates, so that's why I bring you another one of the hottest trends right now. Animal prints have often comeback, and it is hard to believe that this trend will be gone forever. And this time, the snake print has the attention. With it's neutral colors and specific pattern, this trend is made to make a statement. But, how to wear it? I have some great ideas and helpful tips for you!
A-line Skirt For Elegance
A nice A-line skirt with a front zipper can become your favorite. It is not a mistake if you do an all-black outfit combination with a touch of some snakeskin.
Even stars wear it this way! You can check this here: 15 FASHION DIVAS IN SNAKE PRINT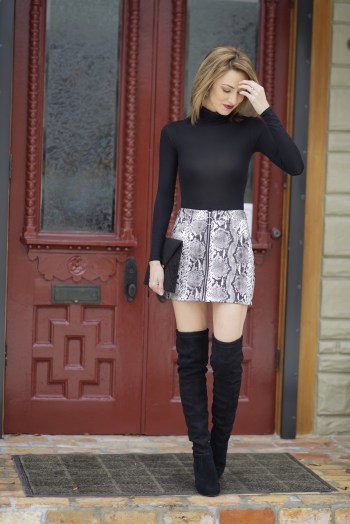 Snake Print Pants For Any Occasion
If you love statement pants, then a pair of these is a must-have for you. Fashion bloggers love this print, because of its colors. It is a beautiful mix of neutrals, which allows you to make countless outfit combinations. The easiest way to make a combination is to use tops and accessories in similar colors.
But, this does not have to mean that bright and bold colors are forbidden. Feel free to wear a pair of yellow heels with your snake print pants.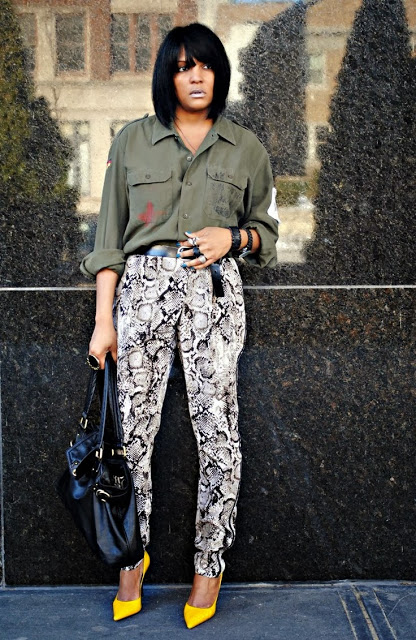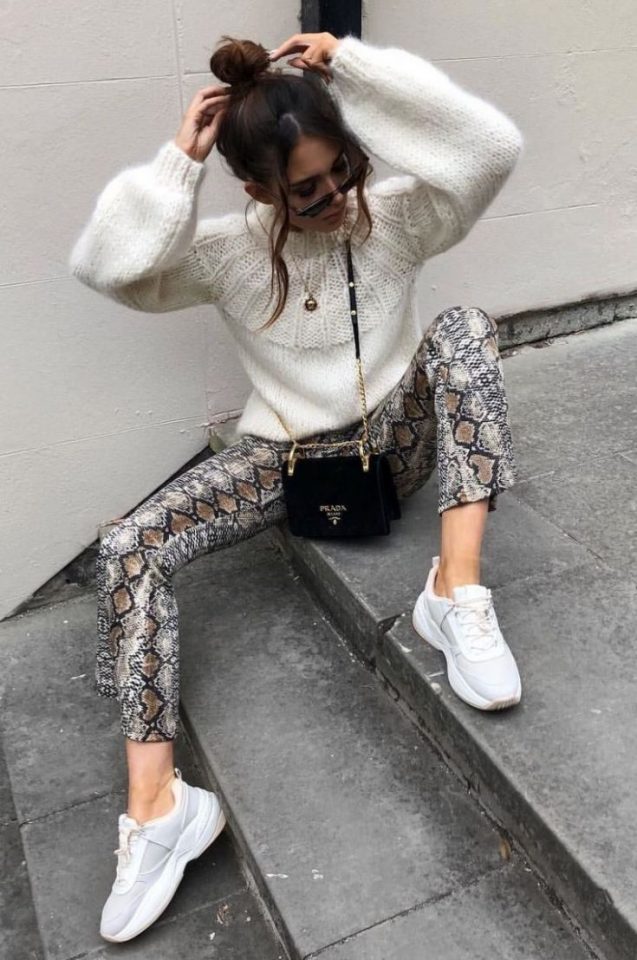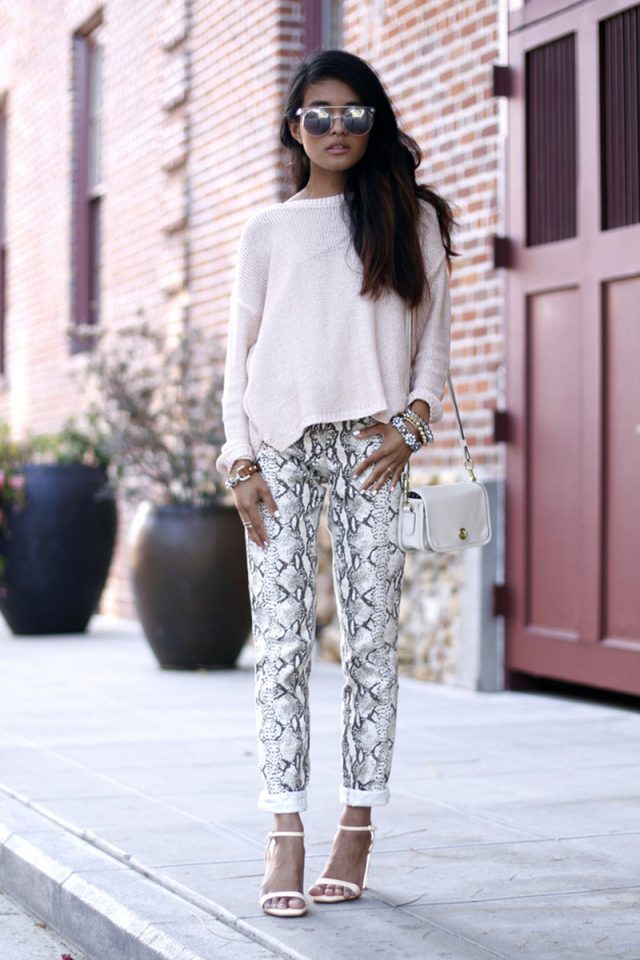 A Good Shirt
The number one rule when creating outfits with this print is not to repeat it. Having more than one piece will not look tasteful. Instead, go for one and only piece of clothing or accessory to make a statement. A good snake print shirt can be a nice start for a beautiful office outfit. Wear with ivory trousers so that the print can stand out.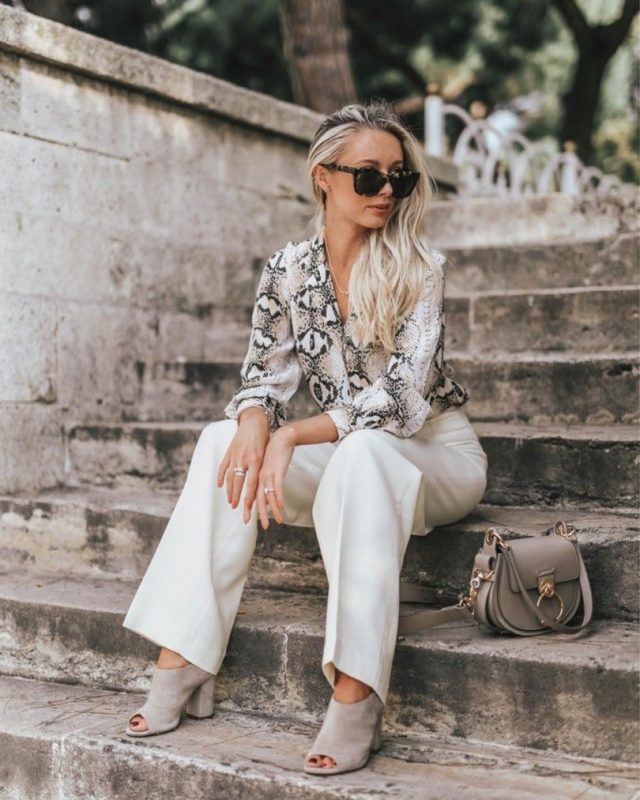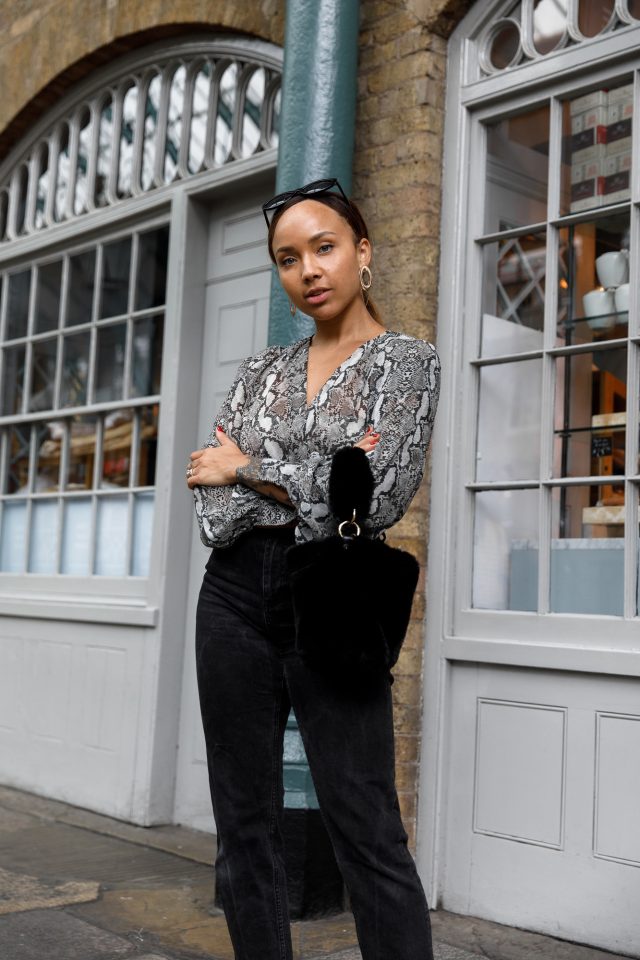 Snake Print Dress
If you want to wear a delicate print but not sure on how to do it, always go for a dress. Wear black footwear and accessories to leave the best impressions. This is the safest option to rock the season's hottest trend!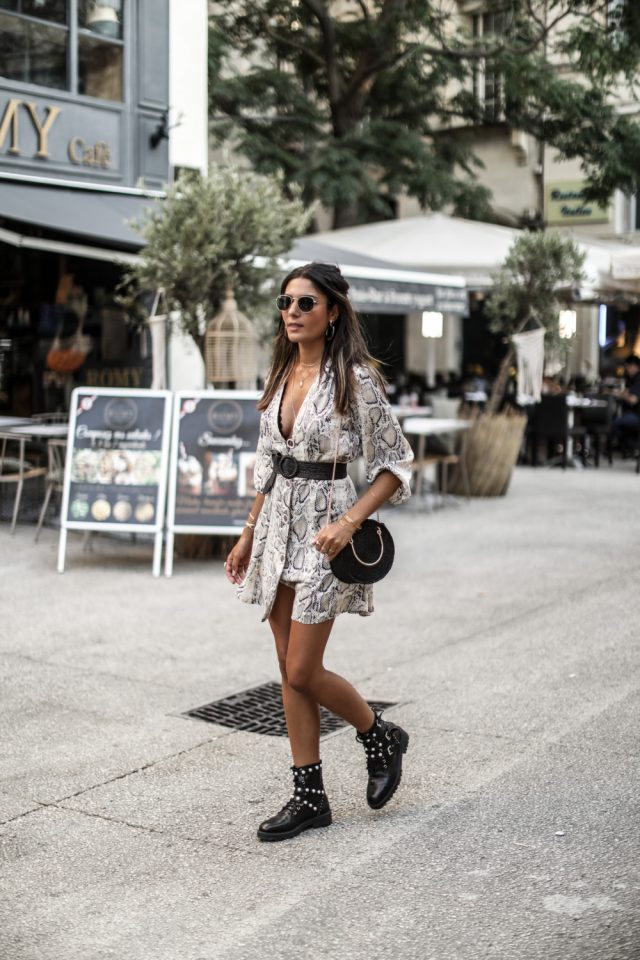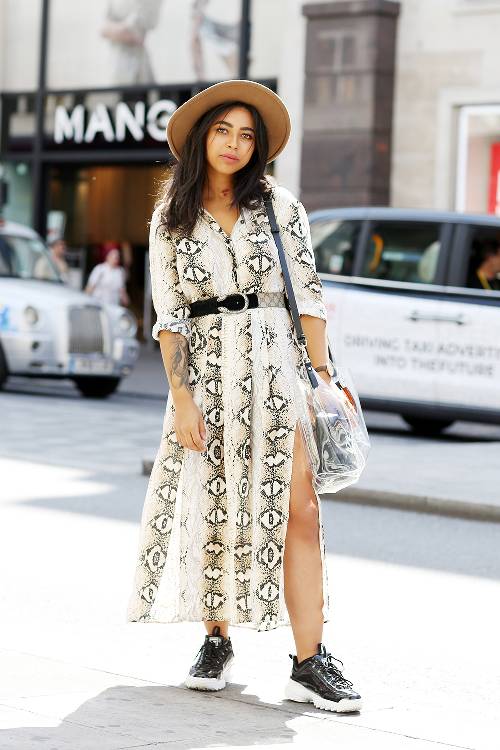 Trendy Blazer
A blazer is something that you can add to any basic outfit to make it look put together. When it has the snake print, we have a winning combination. Even the most basic outfit such as a tee and jeans will look blogger-like!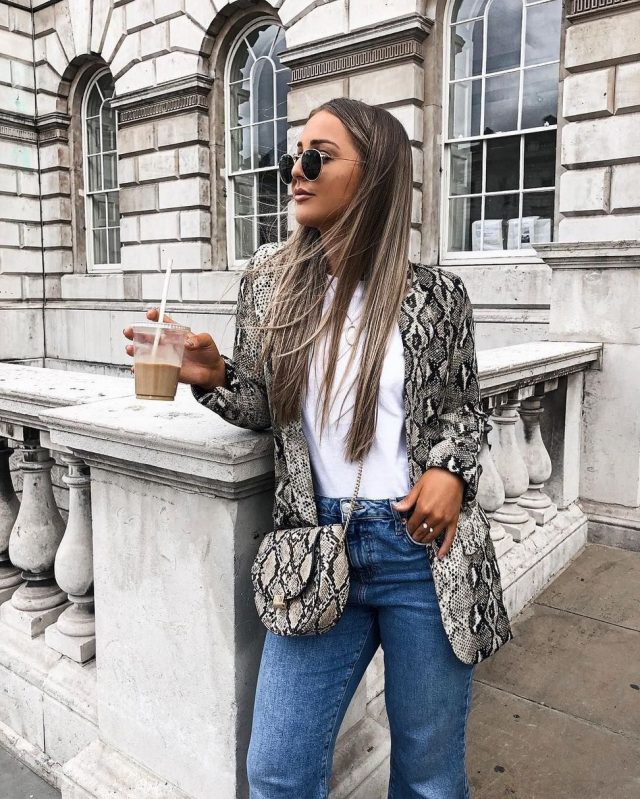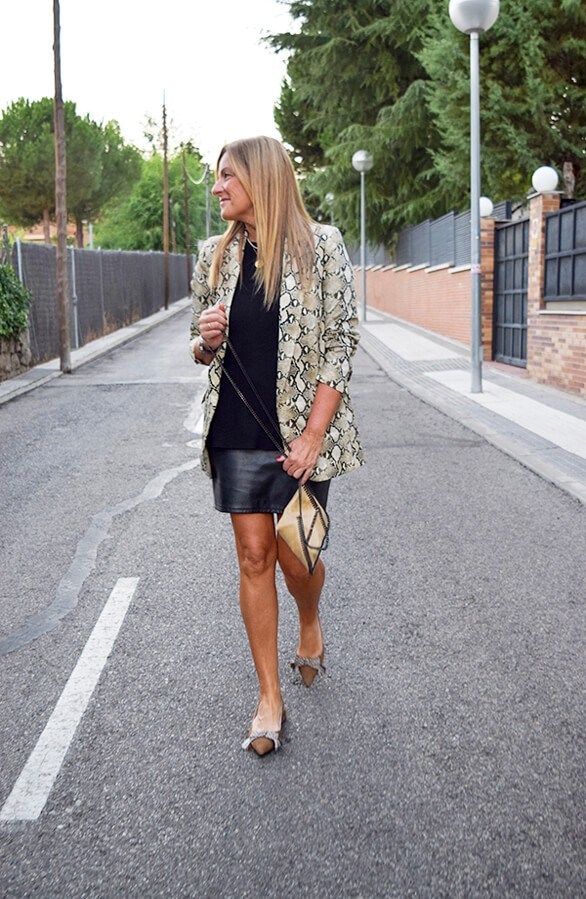 Consider Midi Skirts As Well
If you are a big fan of midi skirts, then this is a must have. You can wear it n all possible ways, from boots to sneakers.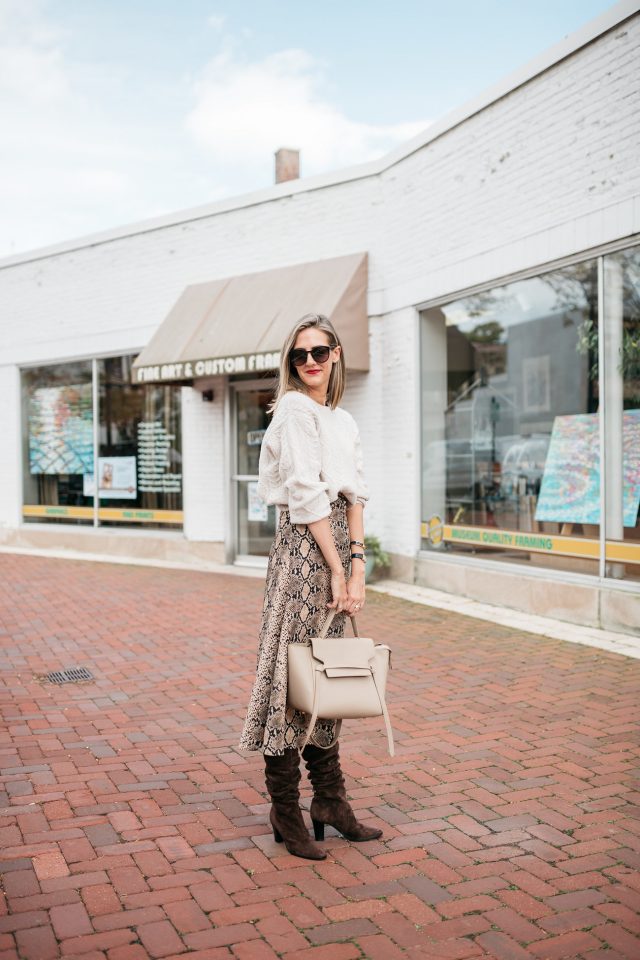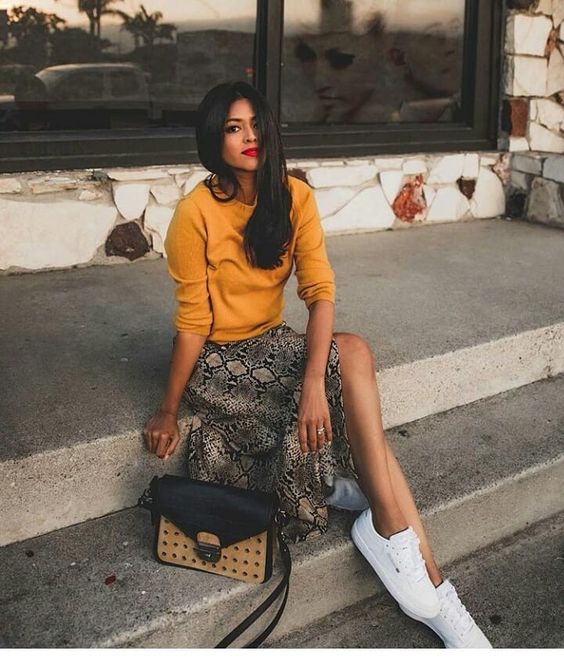 Statement Shoes
If you are one of the people that are keen on good statement shoes, then go for it. Print footwear will make any neutral outfit pop! A good pair of flats is perfect for the casual days, while heels will complement dressy outfits.