Your wedding bands will be one of the most significant purchases you will ever make – a physical symbol of your everlasting love and commitment to your other half. The tradition of wedding bands goes back hundreds of years, symbolising the connection from your heart to your loved one. After all the fuss of secretly procuring an engagement ring and popping the question, the debate of whether you should pick your wedding bands together stands.  Before you make the decision we spoke with Laings Of Glasgow for their feedback.
SHOULD WE PICK OUR WEDDING BANDS SEPERATELY?
Picking individual wedding bands ensures that the ring you will be wearing for the rest of your life is one that you truly love. You can still surprise each other on the big day with your choices. If you wanted to make the moment that bit more special, consider some personal engraving.  Don't overthink it – sometimes the simplest messages are the most profound ones. Your wedding date or your initials are a popular choice.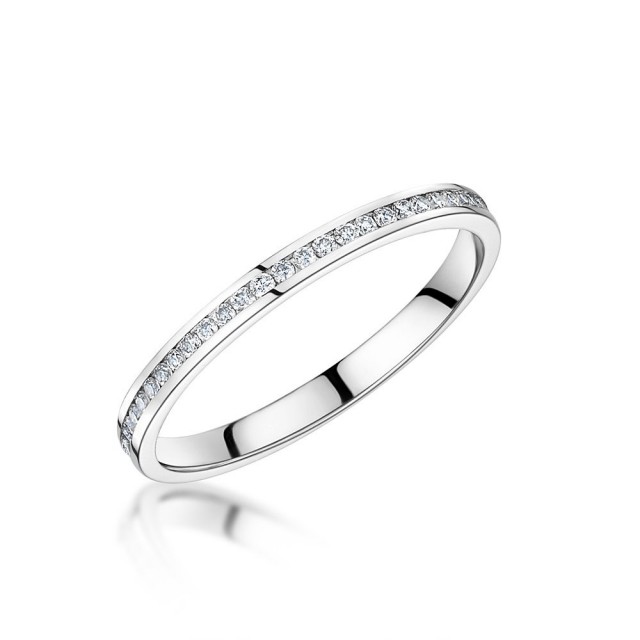 SHOULD WE CHOOSE EACH OTHERS' BANDS?
Although the majority of couples pick their wedding bands together, some pluckier couples will surprise each other with their wedding bands.  This is a great opportunity to add some extra mystery to your big day, and can be a great way to prove just how in tune your tastes are. This will add an extra layer of romance and mystery to the big moment and make it that little bit more memorable. Be wary though – if you don't completely trust your partner's taste then it could add one more stress to your big day.
SHOULD OUR WEDDING BANDS MATCH?
Deciding whether or not your wedding bands should match can be crucial to how you choose them.  If it's important to you that you and your other half have matching wedding bands, then you will want to pick them together. Matching bands can be a great way to symbolise your mutual love and respect for each other. If you do plan on choosing your wedding bands together, make sure to book the appointment well in advance of your wedding day.  We would suggest at least 2-3 months ahead, at least in advance of the big day.
DO YOU WANT THE WEDDING BAND TO MATCH THE ENGAGEMENT RING?
If one of you has an engagement ring, then it will likely be very important to you that the wedding band matches the engagement ring. There are a huge variety of wedding bands out there that are designed specifically to match their accompanying engagement rings, so you might find yourself looking for a perfectly matching set. If you are less concerned with uniformity, then you might enjoy surprising each other.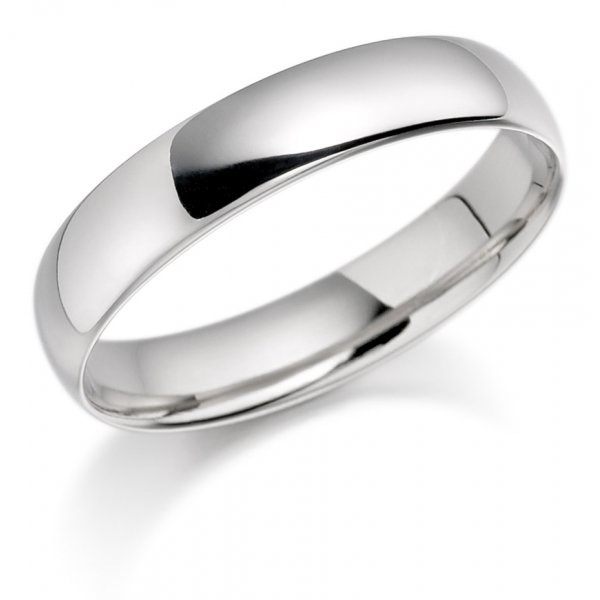 CONSIDER A COMPROMISE
It doesn't have to be all or nothing with wedding bands.  Perhaps one of you would rather a surprise, and one of you would prefer to select matching bands together.  Find some middle ground, and make an appointment at your local jeweller. You can browse different styles, metals and designs and let each other know what you like.  Then you can select ring separately, having already identified styles and even specific rings that you'd both be happy with.
A PERSONAL DECISION
At the end of the day, picking wedding bands is a personal decision that can be approached in a number of different ways – and your decision should be one that feels right for your relationship.  Whether it's a surprise or a joint decision, it will be the most important piece of jewellery both of you will ever own.  Happy ring shopping!