The best thing about summer is spontaneity. Wake on a sunny day and who knows where the wind will take you. Perhaps you'll go for a picnic in the park, maybe you'll head to the beach or you might choose a cheeky drink in a beer garden.
Summer leaves little time for sartorial dilemmas. Plus, the money you'd usually splash on clothes tends to be used up on holidays, festivals and general adventure. With so much going on socially and financially, it's time to get smart with your wardrobe.  From evening maxi dresses to floaty florals, we've got you covered:
THE WEEKDAY DILEMMA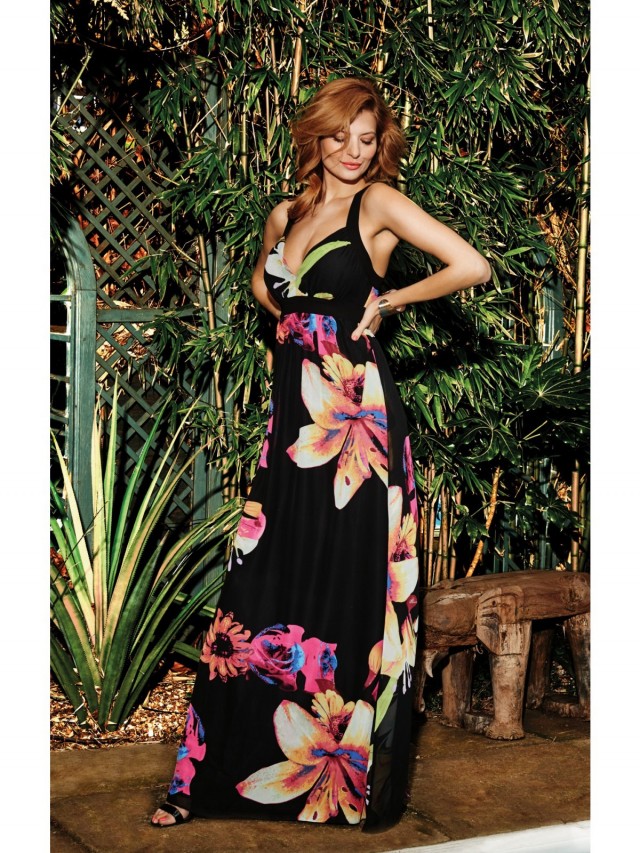 Jane Norman Floral Print Low V Maxi Dress available for £65
Maxi dresses are a fabulous way to kill two birds with one stone during the warm season. Choose a style that's smart enough to wear to the office and just add a denim jacket and heels for the evening. You won't need to worry about hauling round a change of clothes, you'll be ready for pretty much anything and you'll get maximum wear out of your wardrobe.
Top Tip: Don't you just hate it when you get asked out somewhere last minute but don't have enough time to go home and freshen up? End the dilemma by leaving a bag of beauty essentials and accessories at work. This way you may never have to turn down a Sea Breeze at sunset again.
THE WEEKEND ALL-DAYER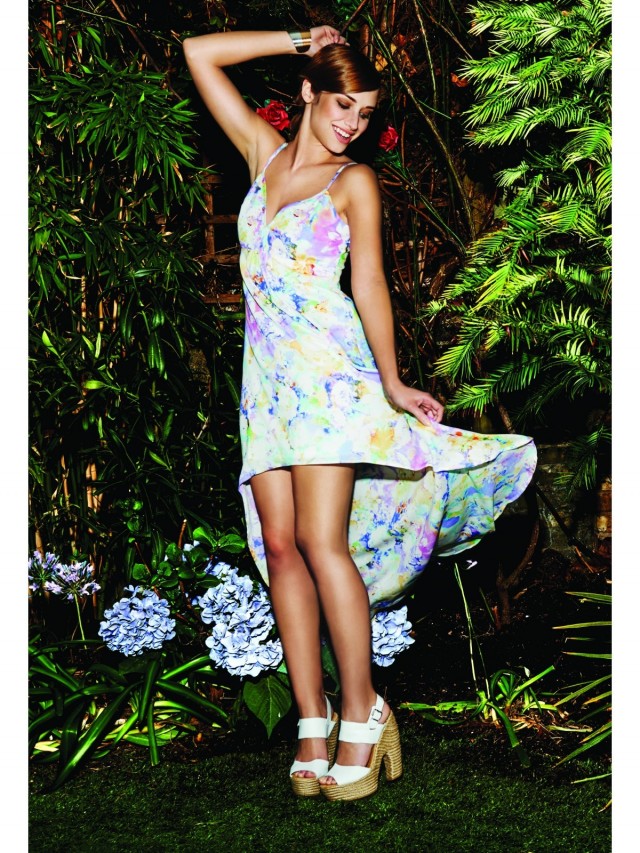 Jane Norman Floral High-Low Hem Dress available for £45
When it comes to all-day drinking adventures, you're probably used to changing into a new outfit half-way through. But what if you could just wear the same ensemble and spruce it up a bit? Wouldn't that save you precious time and drink money?
Once again, we turn to the maxi dress as a stylish way to maximise the efficiency of your wardrobe.
Simply go without jewellery in the day and opt for comfortable footwear and sunglasses then swap for going out shoes and a statement lipstick come sundown.
THE RUSH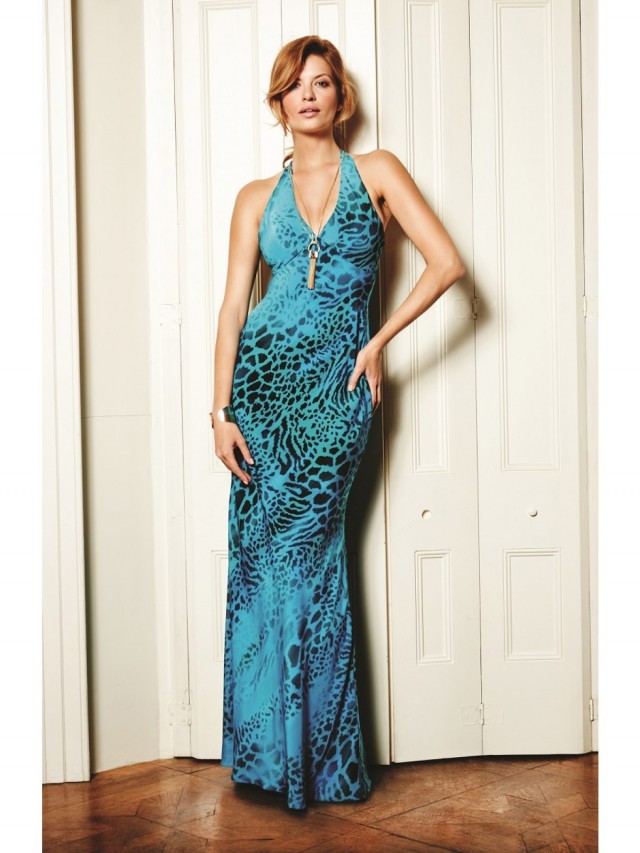 Jane Norman Animal Print Maxi Dress available for £65
When it comes to getting ready in a rush, the maxi is your best friend. We've created a list of reasons why we think evening maxi dresses are the best things since sliced bread:
There's no need to worry about sun deprived legs or fake tan- the maxi will cover pale pins and you'll still look summery.
Whether it's hot or cold outside, the maxi conceals just enough skin so that you won't be hit by the dreaded evening shiver. If it is looking nippy outside you could always add a cardigan for extra warmth.
A dress instantly makes you look like you've made more effort than a top and trousers combo and you won't even have to think about different garments going together- simply throw on and go.
Maxi dresses not only elongate your figure, they also flatter any pesky lumps and bumps.
So there we have it, 3 ways to utilise your wardrobe, maxi dress style. How will you style yours?