It was a good night Brad Pitt to make the very first step back into public life since his split from Angelina Jolie. He attended a screening of Moonlight in LA on Tuesday, supported by his fellow A-lister friend Julia Roberts. The film was executive produced through his company Plan B.
Although the 52-year-old actor, has been caught up in ugly divorce and custody battle, he did manage a smile for the cameras and did his best to appear upbeat.
Julia looked attractive in a casual look of black top and trousers and geek chic, thick-rimmed spectacles, while Bradd opted for a dressed down look of t-shirt, tartan shirt and woolen jacket.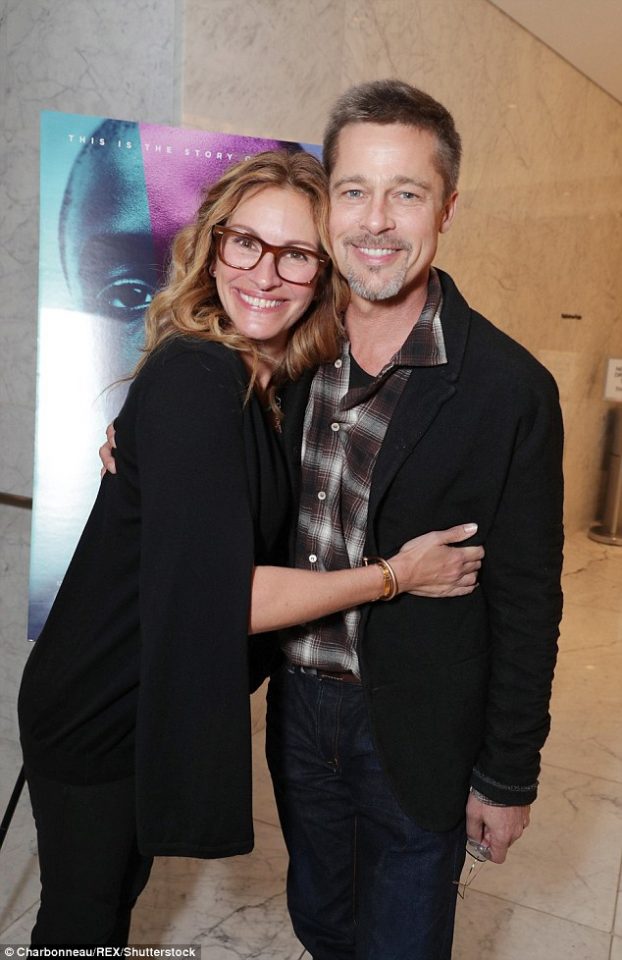 Julia and Brad attended the event promoting his film and they took to the podium together. Is there something between them? Let the time decide…