Let's talk a bit about hygge-inspired style.  This concept is firmly grounded in Scandinavian culture as a noun or verb meaning to find joy in the daily beauty of life's little pleasures. While candles, modest home décor, and blankets are important elements of hygge-izing an apartment or house, big knits, drapey fabrics, and neutral hues are essential in the wardrobe.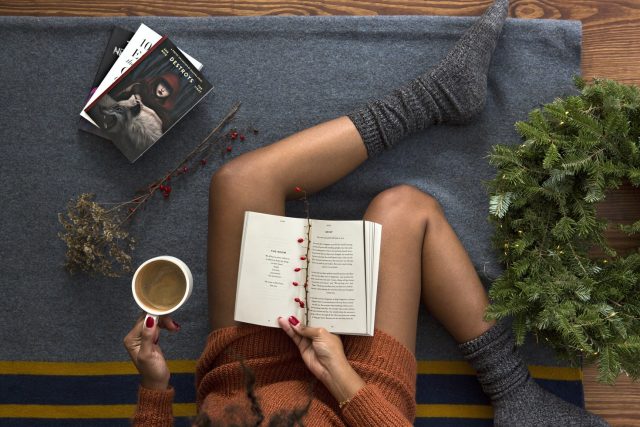 Although it is largely an interior design style, its influence has spread to fashion as well. There are a few hygge fashion tips that you may adopt if you want to bring the same sense of welcoming coziness to your wardrobe.
Typing specific keywords is the easiest method to find them when searching for hygge clothes. Terms like ultrasoft, loose, cashmere, cozy, thick, and relaxed fit are fantastic places to start when searching for cozy items.
Warm cardigans
Cozy comfort is one aspect of hygge that we can all agree on. However, once the colder weather fades, keep the emotion alive with an oversized cardigan made of a lighter knit or wool. The traditional cardigan, in a fresh, loose design, maintains loungewear feelings going strong long into the day. It's the ideal outfit finisher for a slightly cooler office environment or as the last layer when heading to an early-morning class. They may double as a light jacket in the warmer months, so it's no longer just for late fall or winter.
Cozy socks
To preserve your feet warm, don't depend solely on a set of winter boots. You can find a variety of comfortable socks that, in addition to providing a superb foundation layer for your lower body, can also allow you to wear shoes that are a little lighter than complete winter boots when the weather permits, while still looking stylish. Consider getting some comfy slipper socks and snuggle into 100% cotton while chilling at home reading a good book or watching a great movie.
Neutral colors
Hygge is a subtle style that is both simple and modest. You don't have to be too daring with your color choices. Neutral, earthy hues can assist you to obtain a more comfortable and informal appearance, which appears more calm and refined.
Cozy materials
Hooray, sweater lovers! It's now or never for you to glow. Chunky knitwear, flannel, (fake) fur, sherpa-lined items, chenille, and whatever else comes to mind that is soft, supple, or somewhat reminds you of the feel of a blanket you want to cuddle yourself in by the fire are all appropriate. Vests, sweaters (obviously), ponchos, wraps, large scarves, fur-lined boots, fuzzy socks… you get the idea.
Relaxed silhouettes
Uncomfortable and impractical attire is not accepted in the hygge ideology, which focuses on creating a nice, tranquil environment. Danish design, on the other hand, uses relaxed silhouettes and exquisite textures to generate a simple yet welcoming atmosphere. Think large sweaters, wide-legged pants, and loose dresses.
It's not difficult; in fact, you may possibly be doing it, and you probably even have the necessary items in your closet. Finding joy in the ordinary by becoming deliberate with your acts and conscious of the little sparks of happiness throughout your day, as well as finding methods to include more of the things that make you happy in small ways, is an important part of the hygge philosophy. So, I hope that I gave you an idea of what hygge does really means in terms of fashion and that you are going to embrace this fashion style.