Although the tradition of wearing bridesmaids accompanying the bride on her big day is more frequent in the United States and Latin America, the truth is that more and more women choose to opt for several of her friends to accompany them on their way to the altar.
And as a guest, to all the major concern they will know what to wear to look perfect on your big day.
We give you some tips to choose the dress of your bridesmaids and keep that decision to become a source of problems clouding your happiness and that of those chosen for that special role.
Pastel colors are a good choice for dresses bridesmaids. The pastel shades are soft enough to not detract attention ivory wedding dress.
They are somewhat popular the eye and women. It will get along with most of the decorations and themes and can be used in any season.
The monochromatic tones work well with ivory. If the bridesmaids use black, the ivory wedding dress is highlighted at the wedding reception and will ensure that the focus remains on the bride.
The black dresses are also a popular choice for women. If they are bold contemporary styles, the bridesmaid's dresses can also add these to their wardrobes and will cut some costs.
Elegant party dresses for the bridesmaids in pastel colors are still very in. Just be careful to choose a color scheme matching the decoration of the wedding for a harmonious and elegant overall appearance.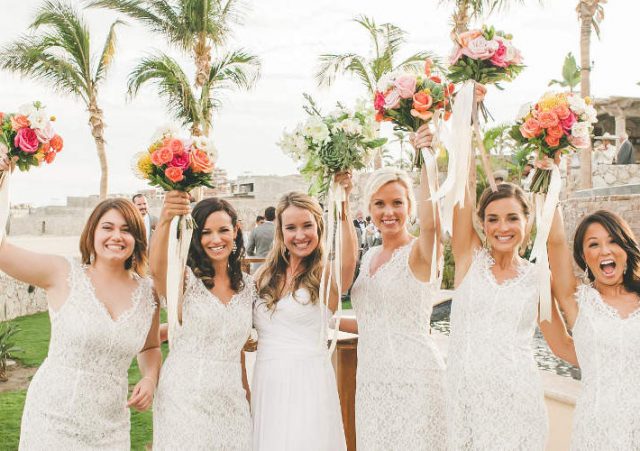 Consider the season and place. The colors that look good on an outdoor wedding in May will look ridiculous on the eve of the new year or a black-tie event.
Also, you keep in mind the place where you take photographs, as well as the color you have chosen for the reception.
Try to choose dresses at least 6-8 months before the wedding, so you have enough time to sort costumes and make any changes.

The age of the Ladies of Honor is an important factor to choose the dress. You can not buy sexy dresses if the ladies are middle-aged.

The dress should be commensurate with the place of celebration, the type of wedding, the season and the time that has been chosen for the event.
For example, you must choose a type of fabric that is by the season, and you should avoid flashy clothes to choose a traditional wedding.
Avoid too ornate costumes. The important thing is that the Ladies are comfortable with what used throughout the wedding.

If the bride used a short dress, dress the bridesmaids should also be short (not necessarily of the same length).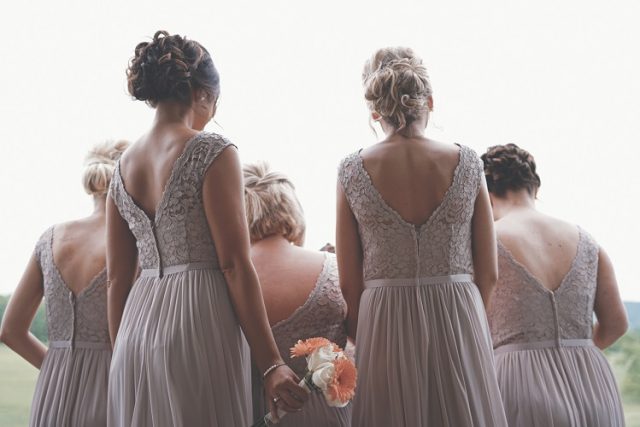 Do not choose a style for the Bridesmaid equal to dress, best to choose a simple but elegant dress.
About the Author: Carol James is an EssayLab writer and senior editor. She writes articles, reviews on the different subjects. So, if you have any questions regarding the writing, feel free to ask her!