For the fall-winter season the runway was packed with knitwear. Follow the instructions in this DIY Chic Embellished Jumper and decorate your fab clothes with personalized accessories. Check out how a few beads can do wonder with your boring jumper.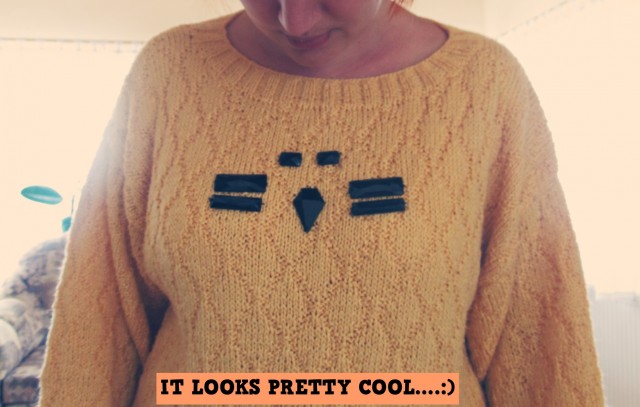 You'll need:
–        knit jumper
–        beads of different colors
–        nail polish (black)
–        needle and thread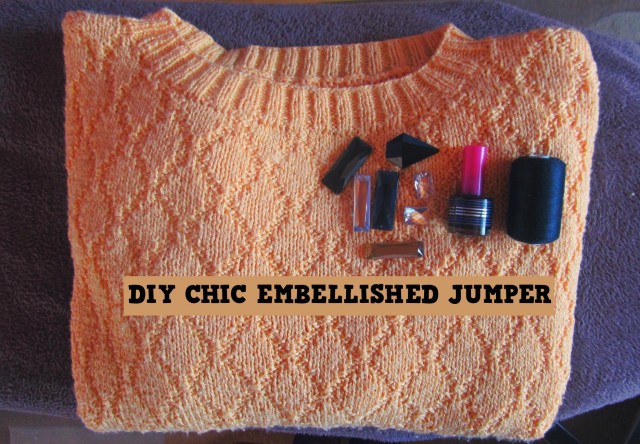 Step 1.
Use black nail polish to change the color of transparent beads. Black looks more compatible with the peach shade of the jumper. Cover the beads with one layer or max. 2 layers of nail polish.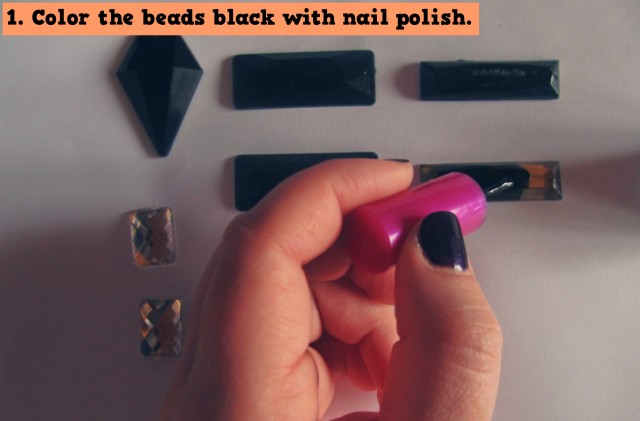 Step 2
Create the pattern you want to arrange the beads. I opted for a bird-like tribal pattern which looks pretty incredible. The application requires no special skills.
 Step 3.
Sew the beads on the fabric, make sure the elements are on the right spot. Place the beads closer to the collar or in the mid-section.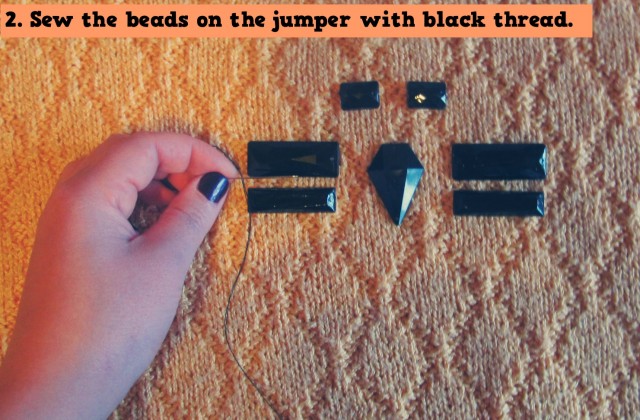 Wear your personalized Embellished Jumper with skinny jeans, maxi skirts or leggings.