Some are too shy to wear statement accessories. If you're not one of them, you'd better join the flower power movement with this fun DIY Cherry Blossom Floral Headband tutorial! Create your own accessories without spending too much money on tools and materials.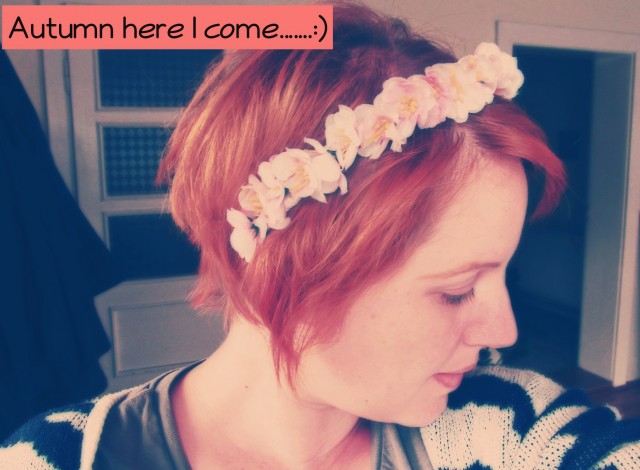 For the Cherry Blossom Floral Headband You'll need:
       1 plain headband
       artificial cherry blossom flower
       universal glue
       scissors
       white thread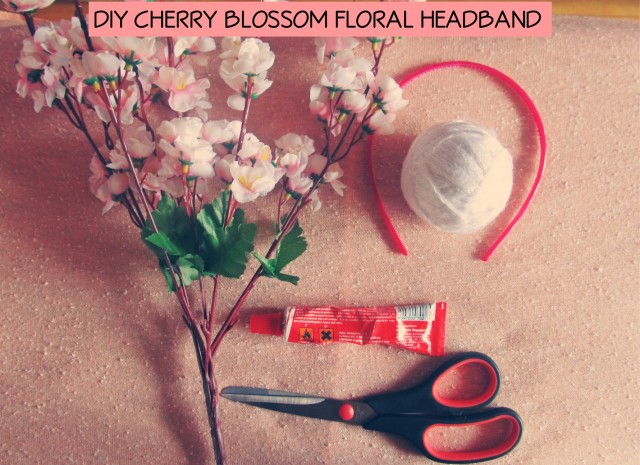 Step 1.
Cut the tiny flowers from the branch in order to have enough of these tools for your project. Make sure you don't cut right at the root of the flowers.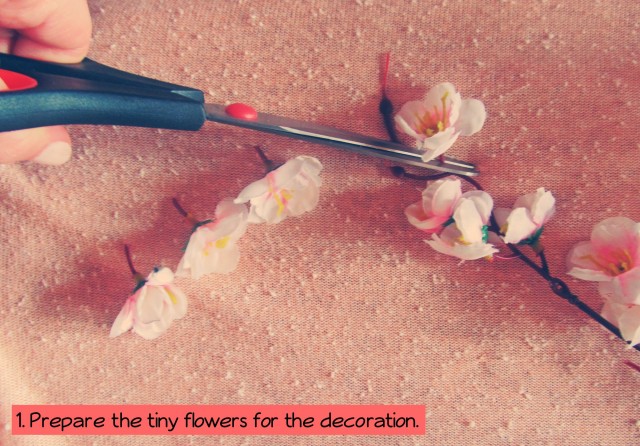 Step 2.
Apply a drop of universal glue on the end of the headband in order to make sure that the thread is fixed.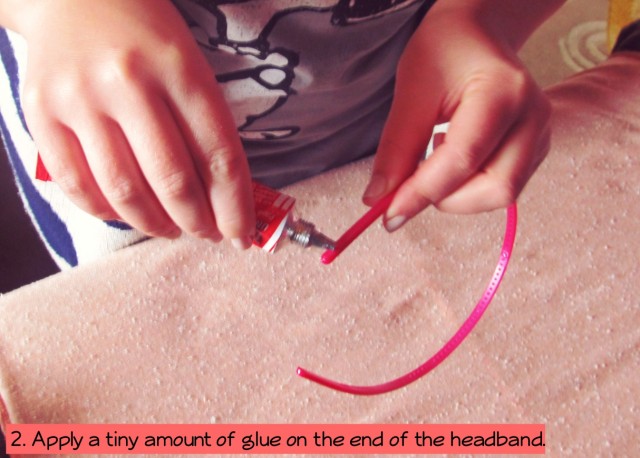 Step 3.
Start covering the headband with white thread and embed the tiny flowers into the design of the headband. Do it just like it's illustrated on the images!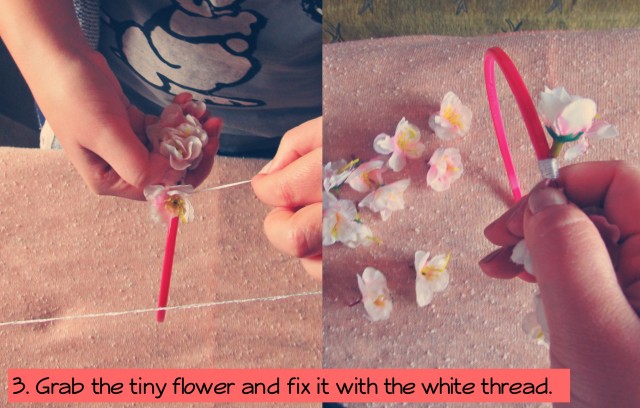 Step 4.
Proceed slowly in order to cover the whole headband without leaving plain spots. Finally wear your amazing floral headband when you need some color and jazz in your life!