Are you ready to adopt a versatile and inspiring clothing style? Try this DIY Black and White Punk Top tutorial and your personalized clothes during the upcoming season. Fashion is about creativity and not the amount of money you spend on new wardrobe elements.
 For This DIY Black and White Punk Top tutorial  You'll need:
–        a plain white t-shirt
–        scissors
–        leather
–        golden pencil
–        fabric glue
–        needle and thread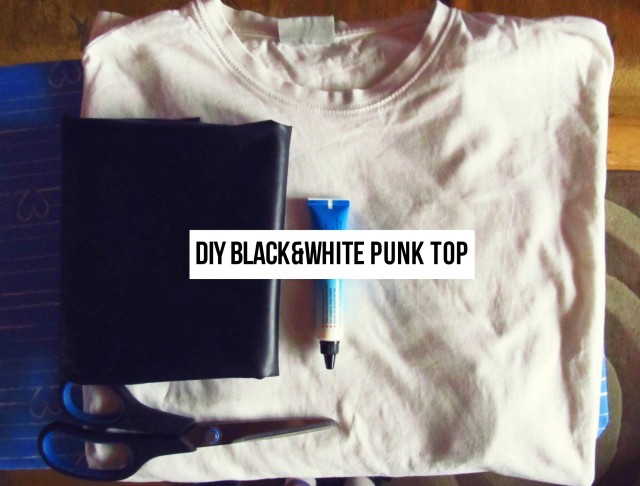 Step 1.
Cut off the sleeves and the collar of your t-shirt to create a tank top. Choose a neckline that suits your body shape.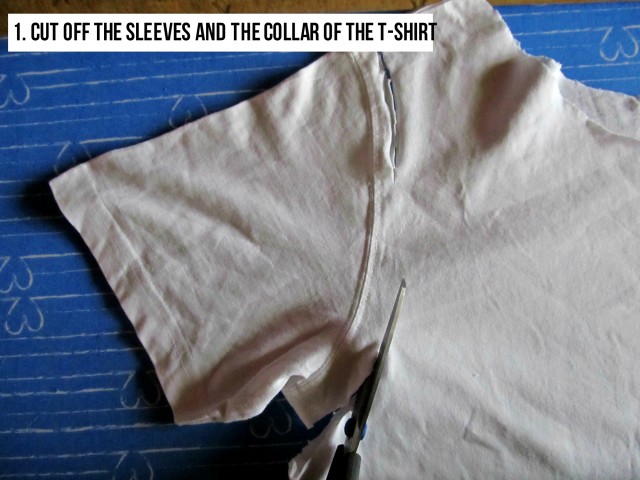 Step 2.
Cut out a cross-shaped piece of leather and use fabric glue to apply it on the middle section of the tank top. Make sure you cover the whole fabric with glue in order to avoid a style meltdown later.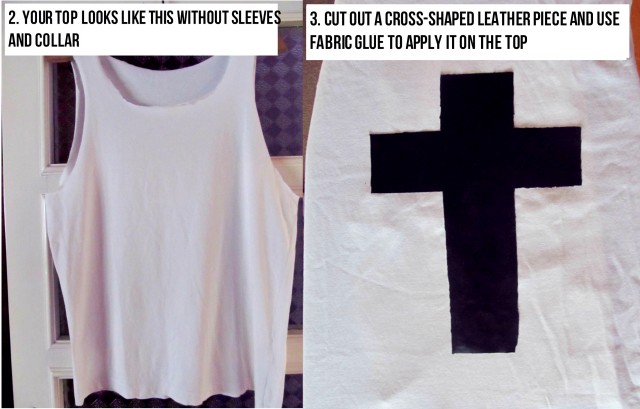 Step 3.
Give at least 5-10 minutes for the glue to dry, then use a golden pencil to draw leopard dots. Check out the way I applied these patterns, it's not hard at all…:) I covered the cross-shaped leather piece partially but you can cover the whole cross if you want a statement top.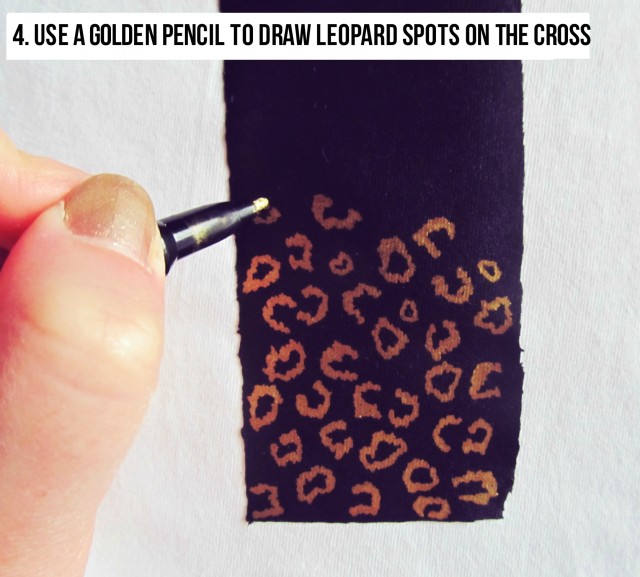 PS. Don't worry the golden print won't come down if you wash your top at 30 degrees.