Recycling is an important part of life. Ditto for diy fashion! You just cannot throw away your old discarded clothes. You need the bits and pieces for embellishing the plain Jane types and create a brand new clothing line absolutely for you! No, there is nothing to worry about. The tattered old garments will not look out of place in the least. In fact, it would be difficult for you to recognize them yourself, once you are done with the DIY session.
So get started by rummaging your wardrobe and drawers along with all corners of your house. Sort out the ones dear to your heart. You cannot wear them but cannot throw them out either. They may have a sentimental value attached to them. So do the next best thing. Cut and slice, Cop and patch and you will be astounded to see how your brother's old shirt turns out to be a snug vest, just right for you.
Convert that expensive woolen dress into a loose tank top by adding lace on the sides. Spray-painting an old, yellowed tee shirt has never been so much fun either! You now have a great colorful T-shirt that makes you look smoking hot. There are ideas galore! You just have to think about it. The scraped knees of your denim pants can be embellished with a heart made of beads too. A great ethnic combo that looks cool as well! A pair of ugly skirts that you have never cared much about could be joined together and made into a cavernous carry bag, one that will help you to shop until you drop!
There is no dearth of ideas when it comes to diy fashion. Just keep them flowing and earn yourself a spectacular wardrobe in the bargain. Going haute couture at last? Best of Luck!
 Denim Tees Side Lacing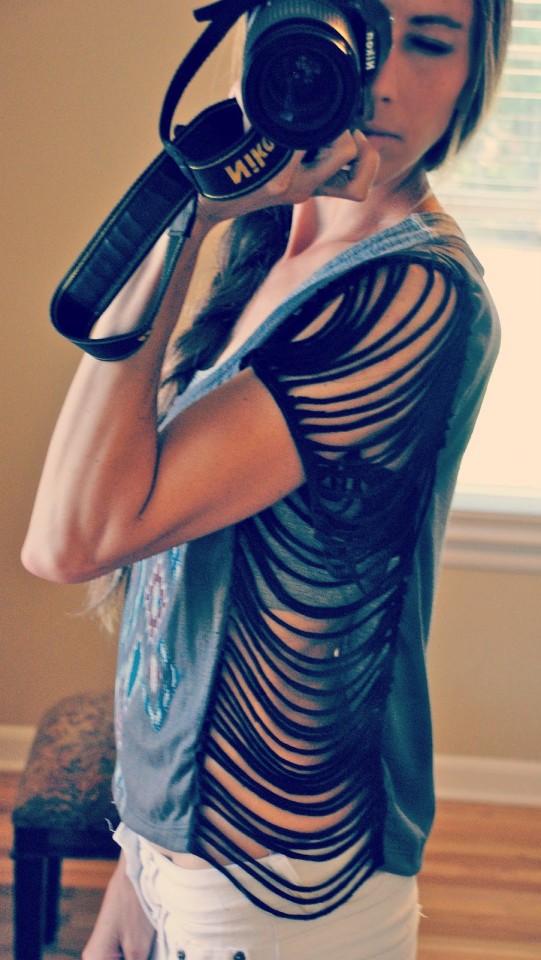 Supplies: Jersey, Small T-shirt.
Tutorial: Trash to couture
Embellished Blouse for the real you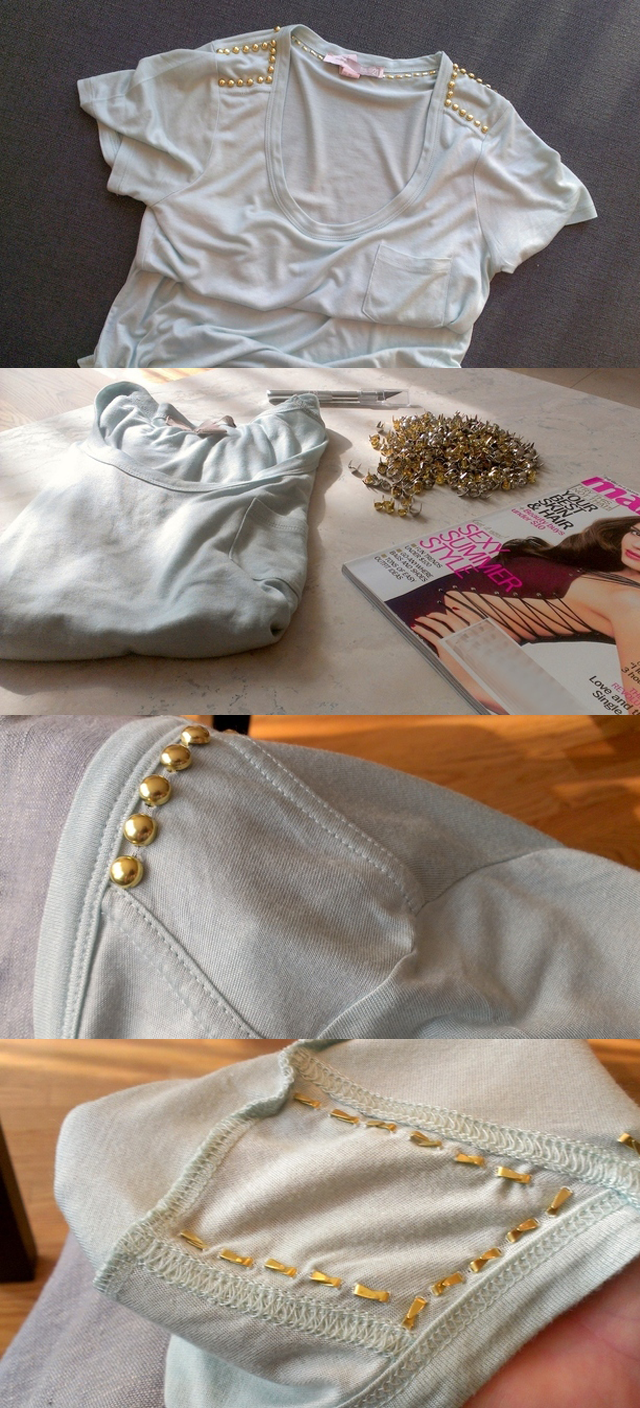 Credit: StyleReload
Metal Buckle hold up your brand new-old dress

Credit: StyleReload
 Dots in Gold make you bold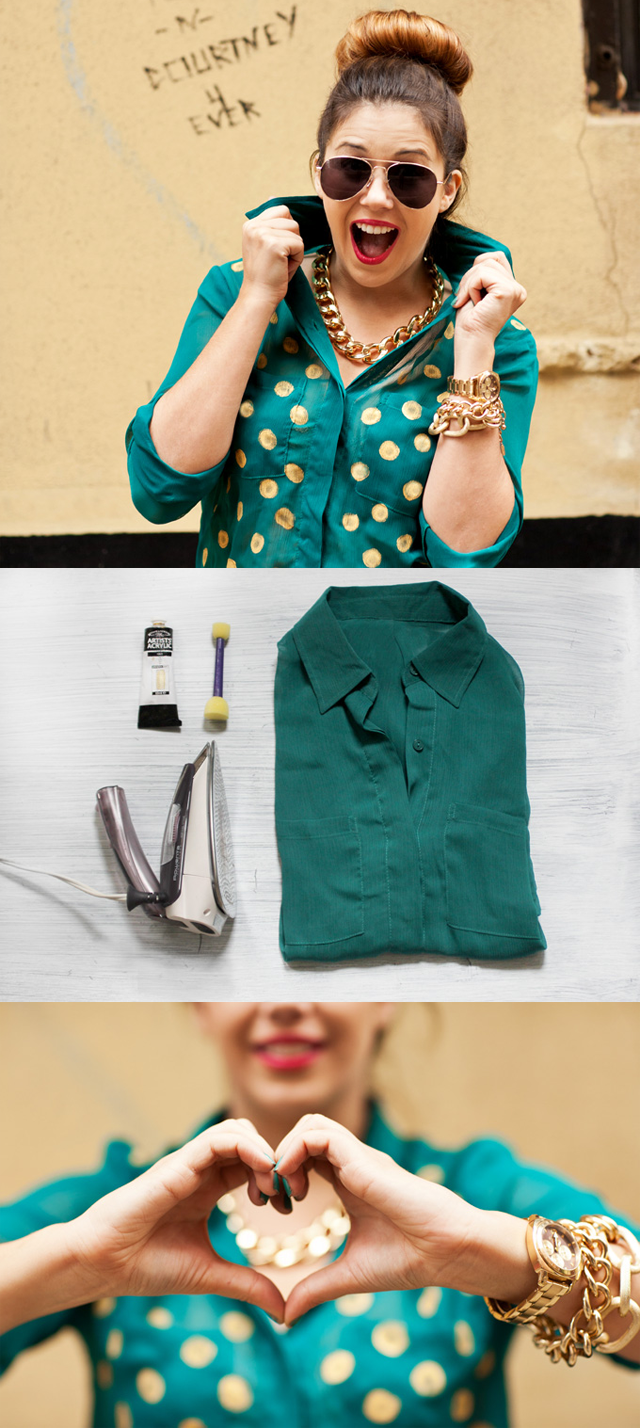 Full Tutorial on I SPY DIY Blog
Starry starry dress

Full Tutorial on I SPY DIY Blog
 Zip it up!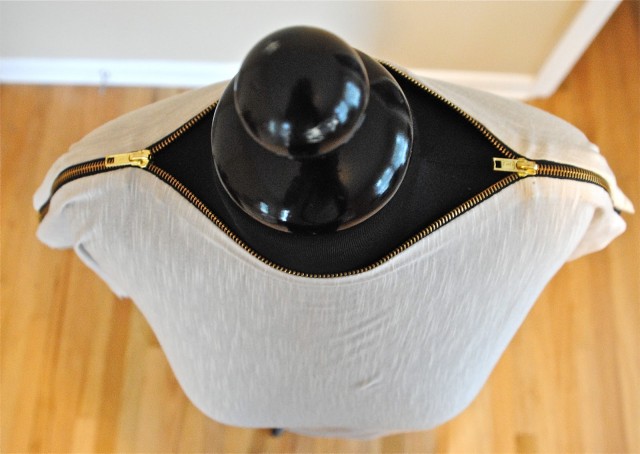 You can find full tutorial for this project on Trash to Couture Blog.
 Vibrant pink on dull tee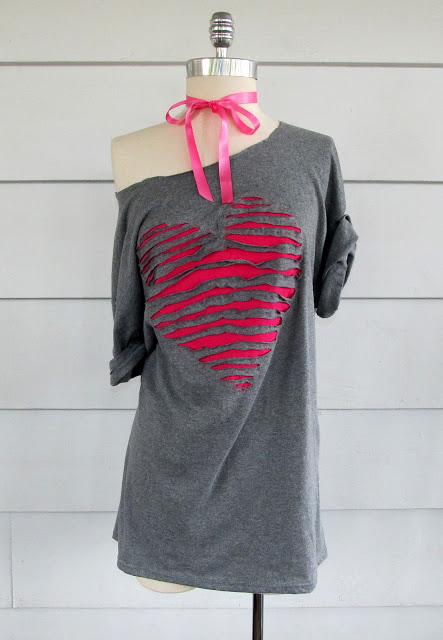 Full Tutorial on wobisobi Blog
Backing  up your couture dress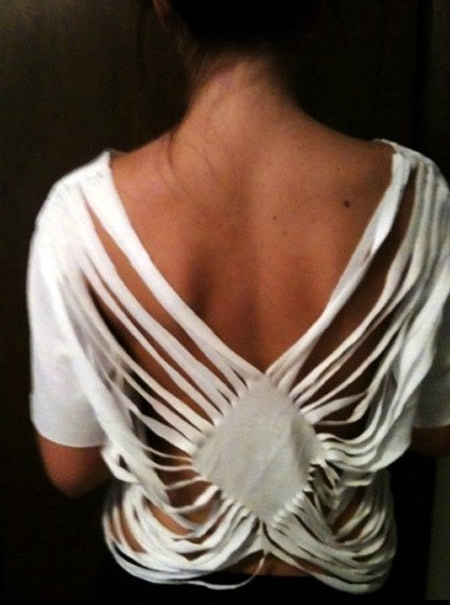 Photo: kambrey danielle
 Great adornment makes a Diva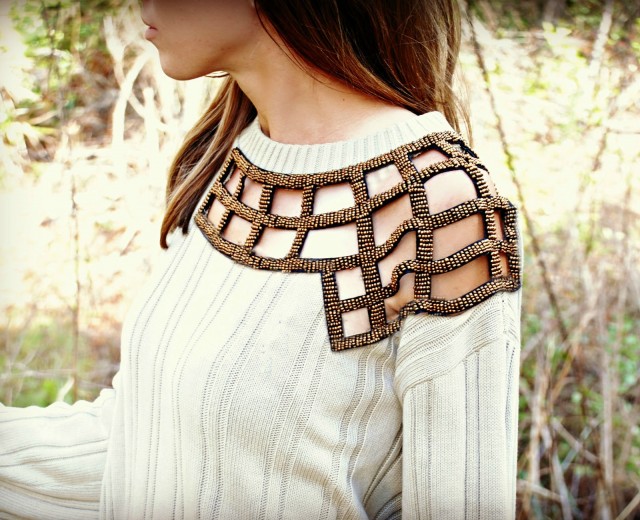 Full tutorial on Trash to Couture Blog
 Metallic Wonder Tunic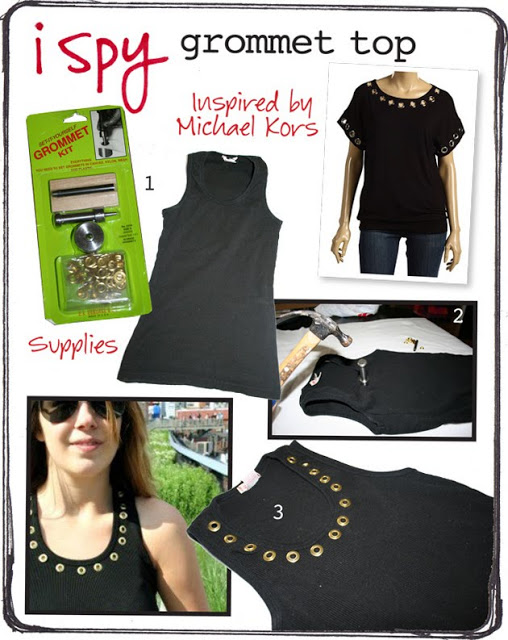 Full tutorial on I SPY DIY Blog.