Hey my beautiful ladies! How are you? Are you enjoying the beautiful days? Yes, it may be a little bit cold outside, but we can stay at home with our family and friends. For today, I have made you a beautiful collection of casual winter polyvore outfits that will keep you warm during the freezing days. All of the outfits that you will see here are astonishing and can be worn to every event that doesn't require wearing classy pants and shirts. Let's take a look at these casual winter polyvore outfits that I have selected for you. Enjoy and have fun!
Find your black summer shirt and match it with a grey elbow patch cardigan and jeans. If the elbow patches are brown, you can complete your outfit with brown boots and bag.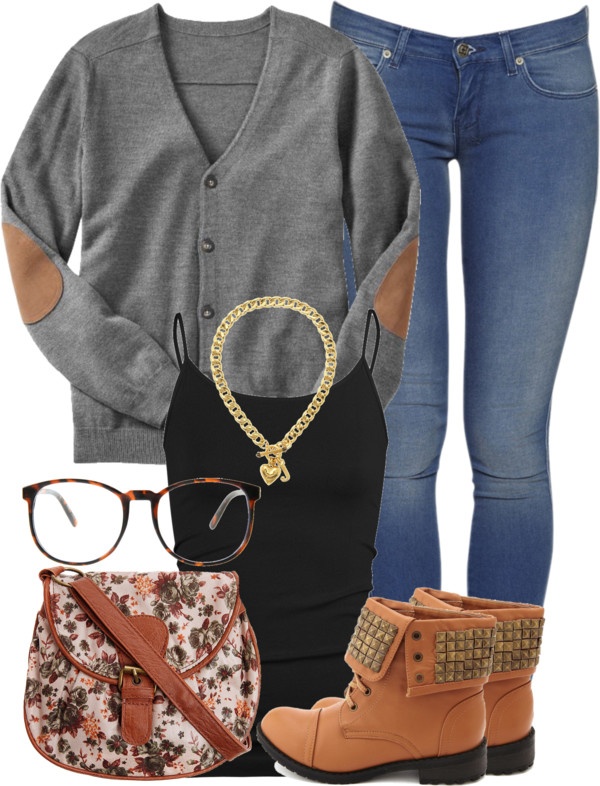 You can wear your white blouse in a combination with tartan shirt, jumper and jeans. For more stylish and cool look, you can wear this combination with your white Converse sneakers.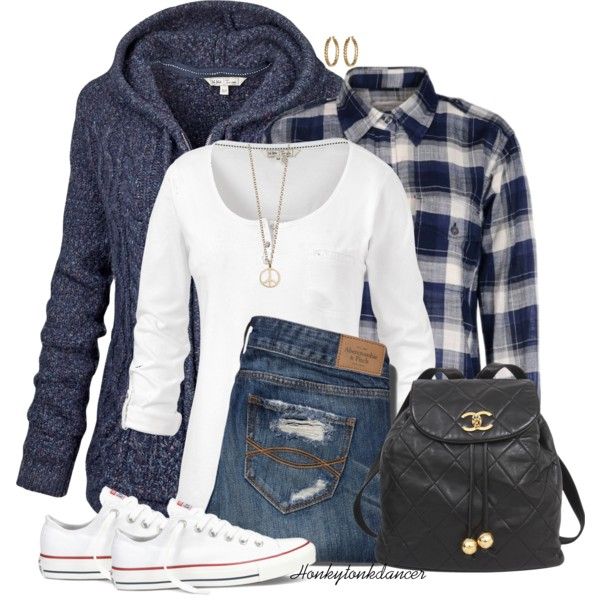 You can embellish your simple black dress with a brown belt and wear it with a brown cardigan and boots. If you fancy wearing dresses, then this combination is perfect for the chilly weather.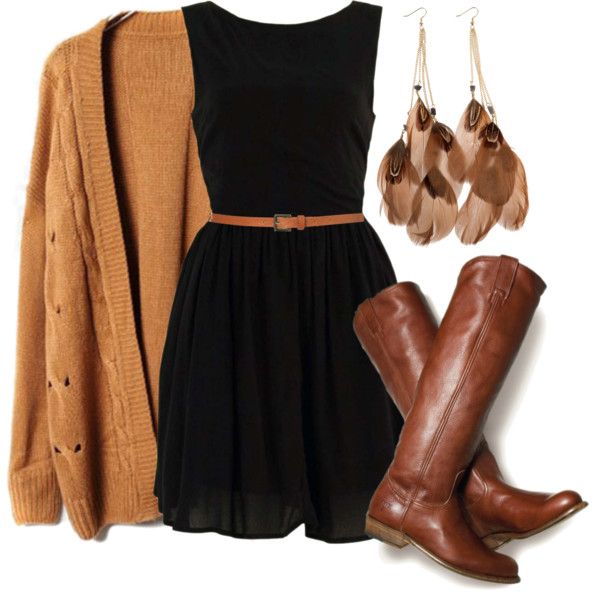 You can still wear your summer clothes with warm cardigans and scarves. You can make a statement with a maroon scarf or some other bold color.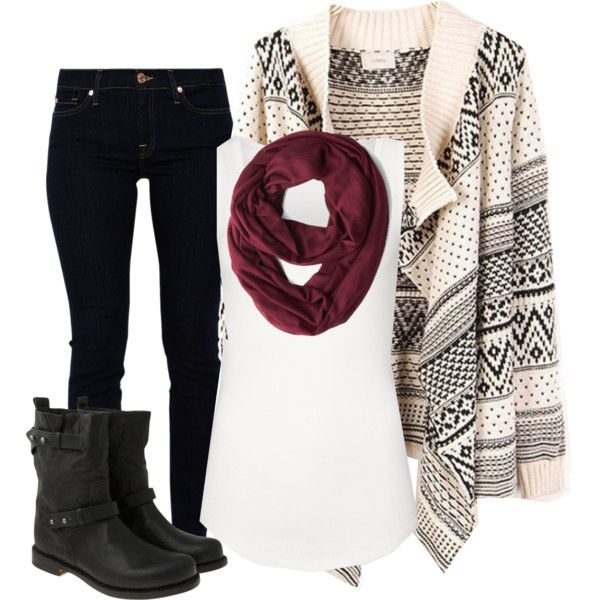 Printed cardigans can look astonishing when are paired with simple clothes like jeans and white t-shirt. You can make your outfit look enchanting, if you pair the color of the boots and the bag.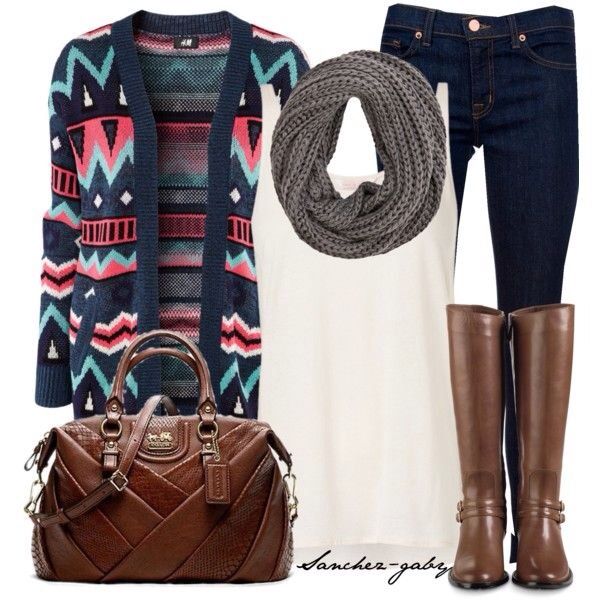 Tartan shirt and jeans can be a great combination for everywhere. If you want to look more elegant, you can wear a combination like this with heels. For more casual events, you can wear it with sneakers or boots.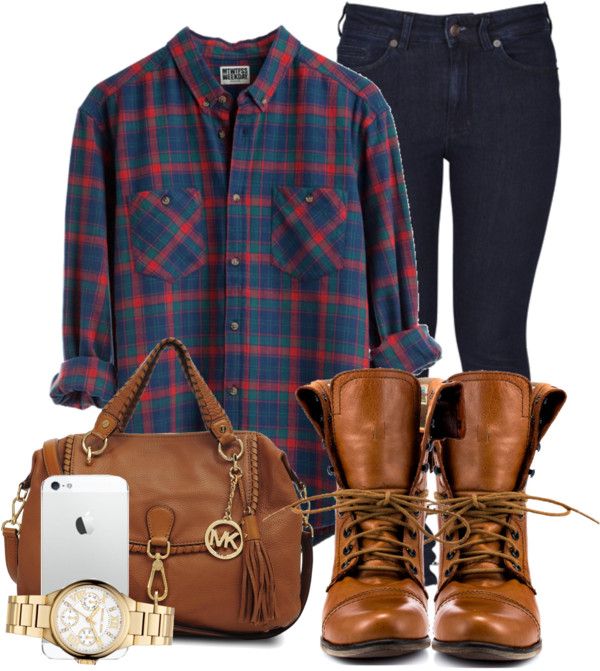 The combination of jeans and simple pink sweater can be worn every day. You can beautify this combination with some interesting accessories.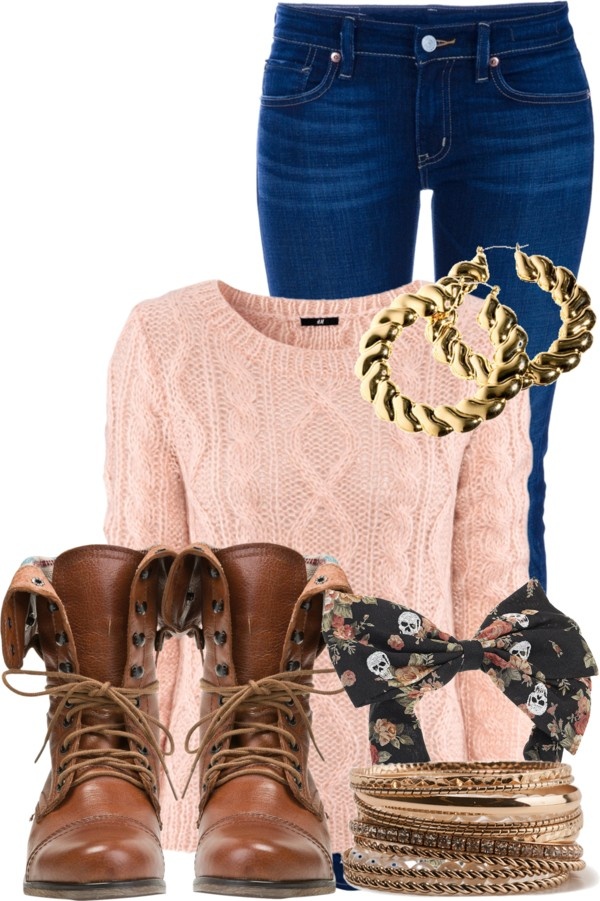 You can make your simple combination of white shirt and black pants look more sophisticated with a tartan scarf, rain boots and classy bag.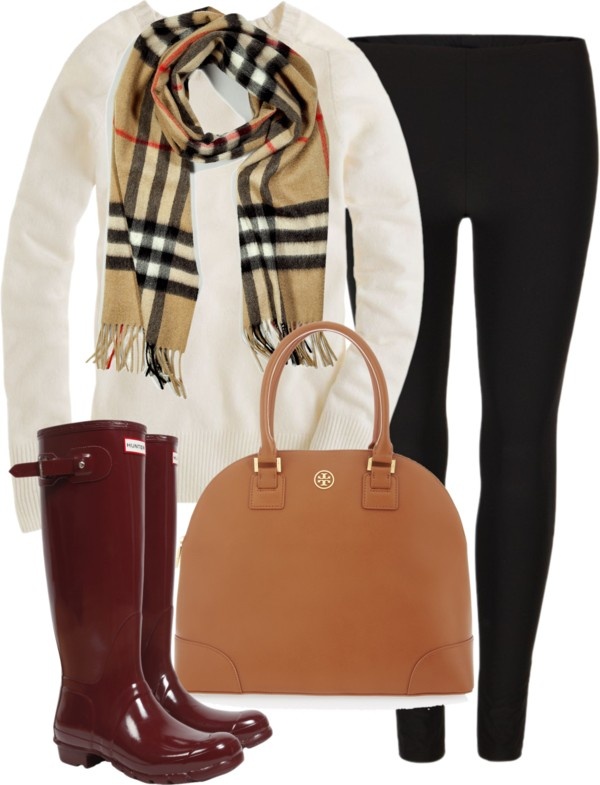 The combination of black pants and grey sweater can look more stylish with an infinity scarf and brown bag and boots.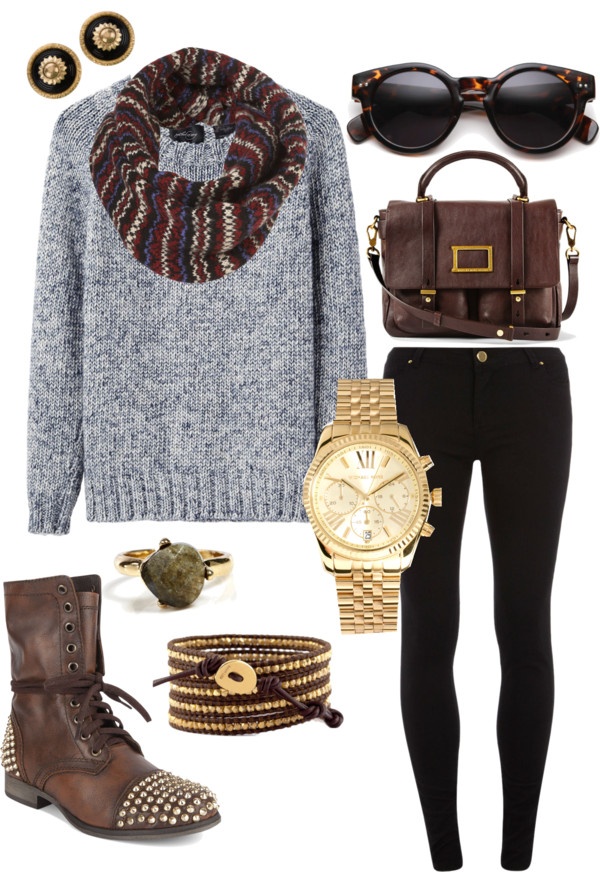 Pastels are perfect for winter days, so hurry up and update your wardrobe with some pastel pieces that will keep you warm throughout the whole winter season.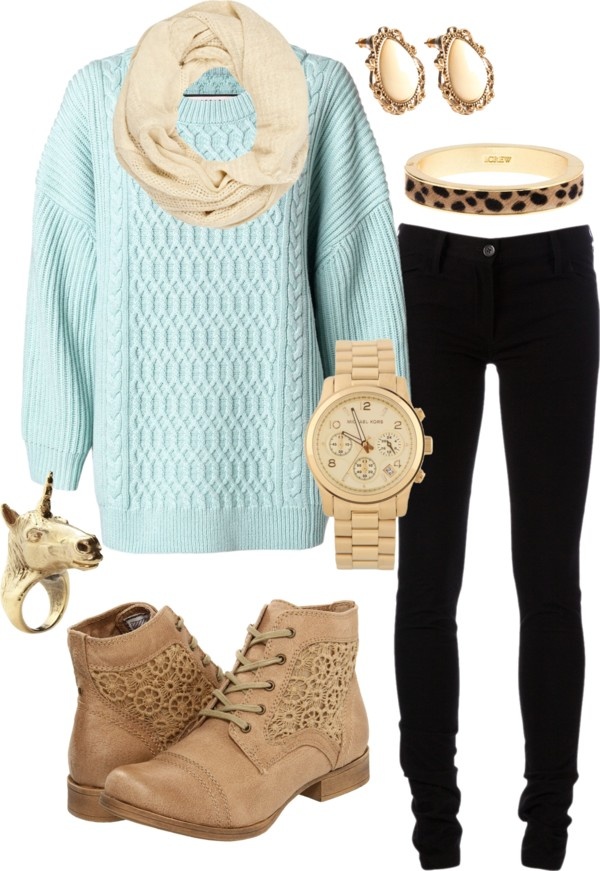 Colorful sweaters are IN, so hurry up and refresh your look with a sweater that will make you look bright and chic every day.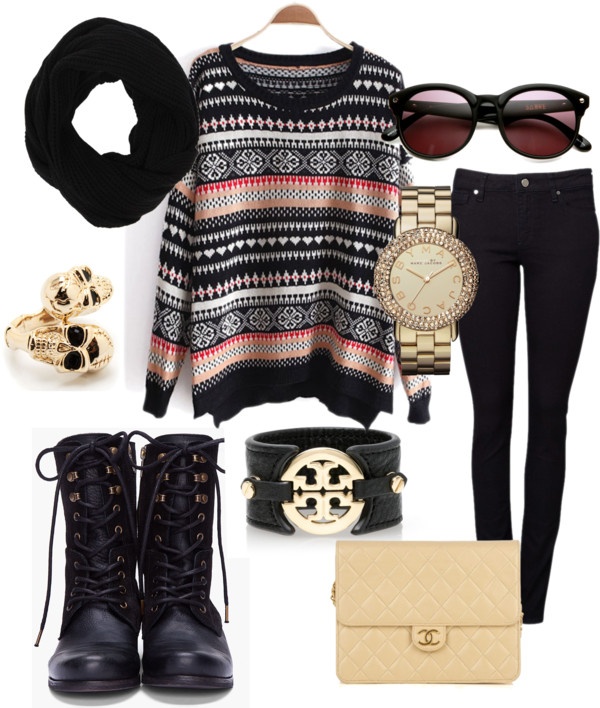 I really like the outfit below and I would love to wear it! Maroon looks great with brown!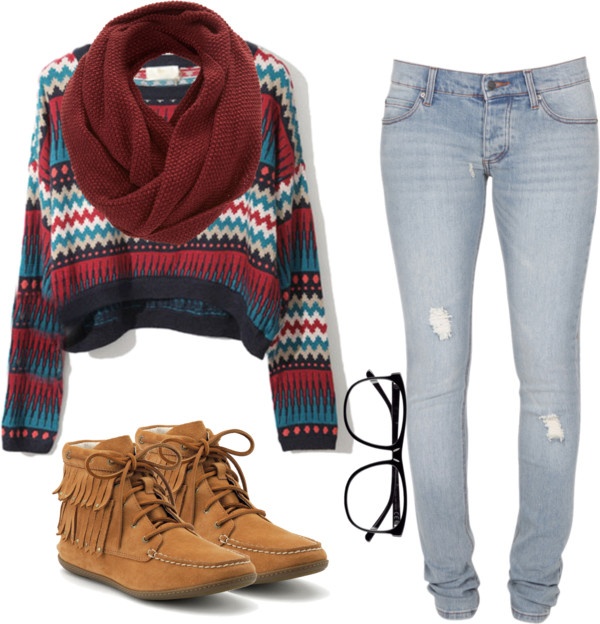 If you were searching for a casual winter combination for everyday, then the one below is perfect for you.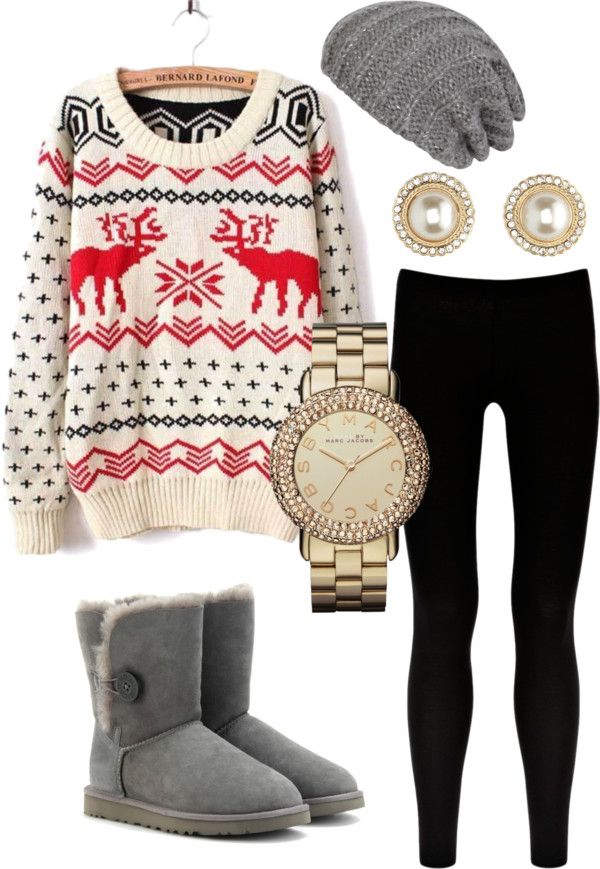 Over-sized jumper with leggings-lovely combination for every informal event. Brown, beige and maroon go great together.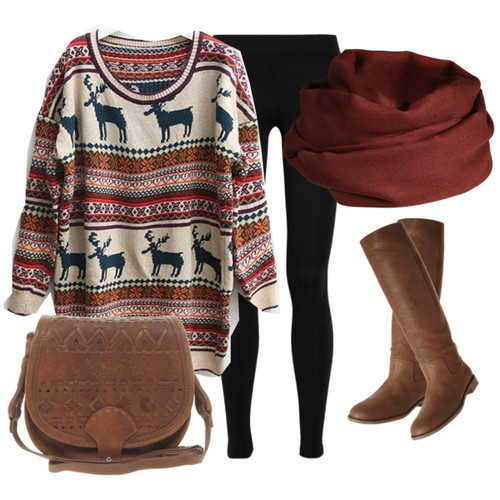 Maroon is one of the hottest colors for fall/winter season. So hurry up and update your wardrobe with some warm maroon pieces.