Hey my dear ladies! If you are not lucky to live in a big house with a spacious bedroom, yard with a pool, etc., you are probably facing storage issues. I have a very interesting post for you today that is called "Amazing Living Room Decor Hacks". I have selected the living room, because we spend a lot of our time in this room. The size of the room is not important, but the furniture and the way you organize it. I will explain you through the pictures how to get most of your living room. Enjoy!
If you are a book lover, this is a very interesting way to display all of your books. The area around the window is used in a clever way. You can put the books that you don't need or you have already read on the upper shelf, while the favorite ones can be placed on the left or right side of the window.
Don't be afraid of incorporating stairs in the home decor, because they look stunning and are very functional too. The picture below is a great idea of how you can incorporate stairs and make your room more practical.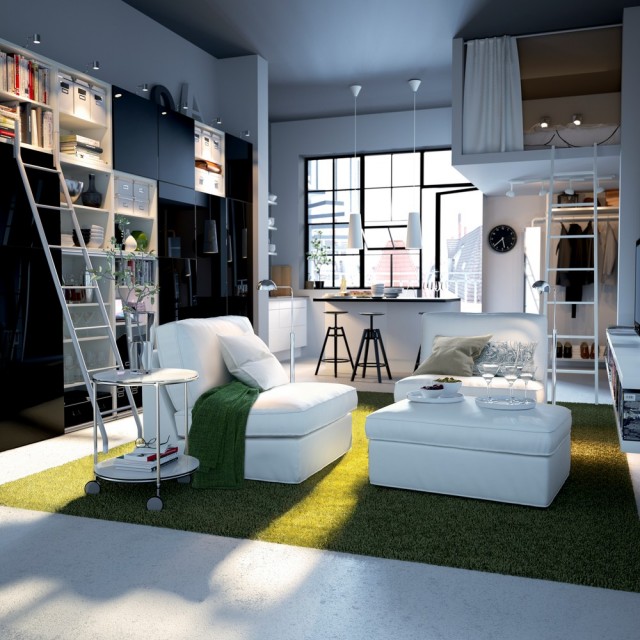 You can hang shelves on the walls to display your favorite decorations. You can use the space under the TV stand to hide the small ottomans.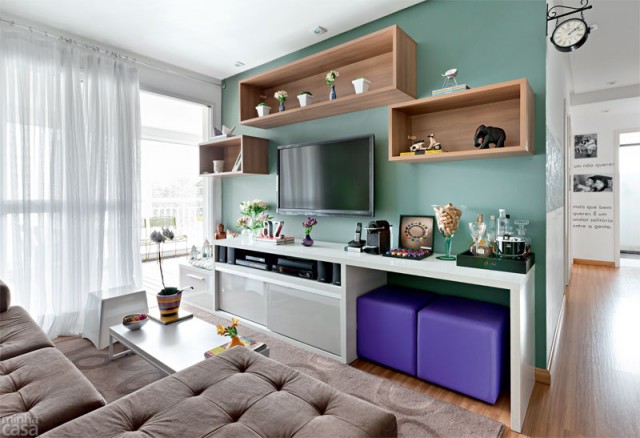 You can make your living room more interesting by decorating the walls with frames. You can post one large painting or 3-5 small paintings.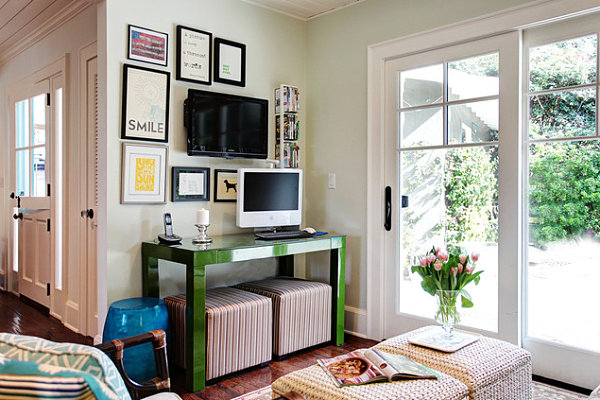 If you need an extra space, you can use a designer furniture by www.interiorsecrets.com.au that is also offering storage space. I really like this kind of furniture, because there is enough space to store everything you want.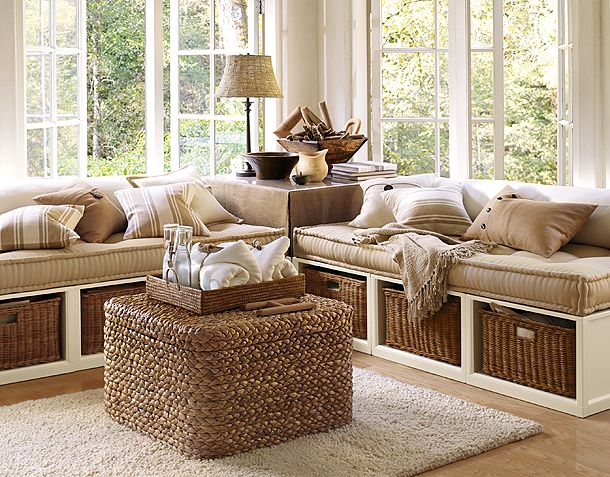 If you don't have enough space to store your books in your bookshelf, you can consider placing them under the coffee table. You can choose some colorful covers to make the coffee table look more interesting.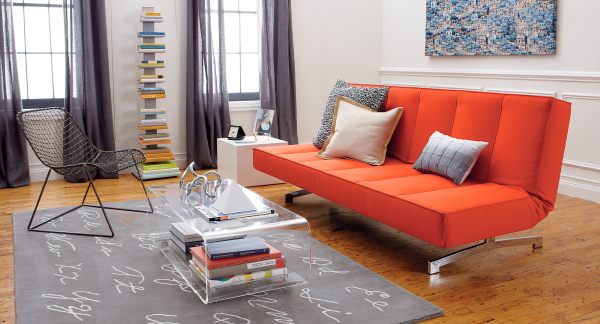 I really like this idea. The wall behind the small sofa is turned into a magnificent bookshelf. If you are a book lover and you have million books that you don't know where to store, then consider installing a shelf like the one below.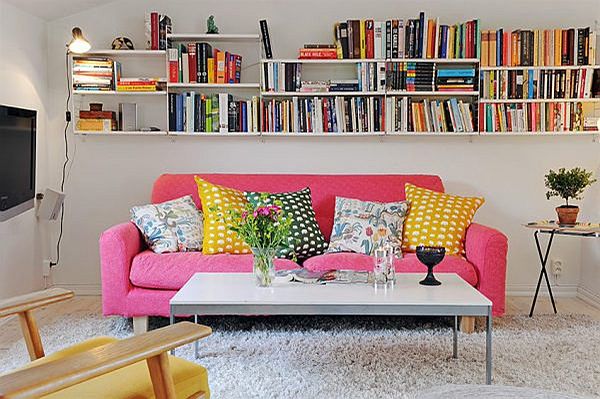 If your living room is small and you don't have enough space for placing a big coffee table, you can use a design like this below. There are 3 small tables that can also be hidden. What do you think? I think that this amazing idea is pretty creative and innovative – perfect for the small areas.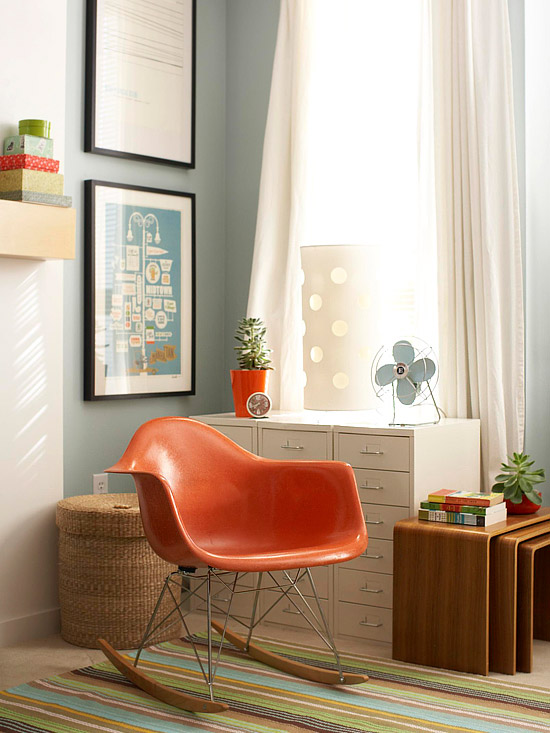 If you work at home, then you have probably turned your living room or bedroom in office. This corner shelves look nice for every living room and they have enough space for placing a lot of things.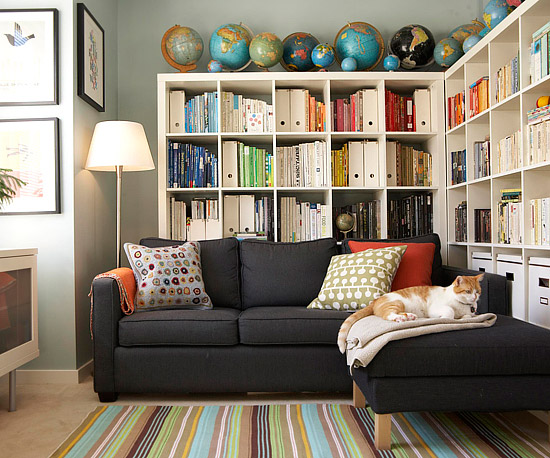 You can place a small table behind the sofa and use the space under the table for storing things in baskets. There are many interesting basket designs that will make your room look modern and without clutter of course.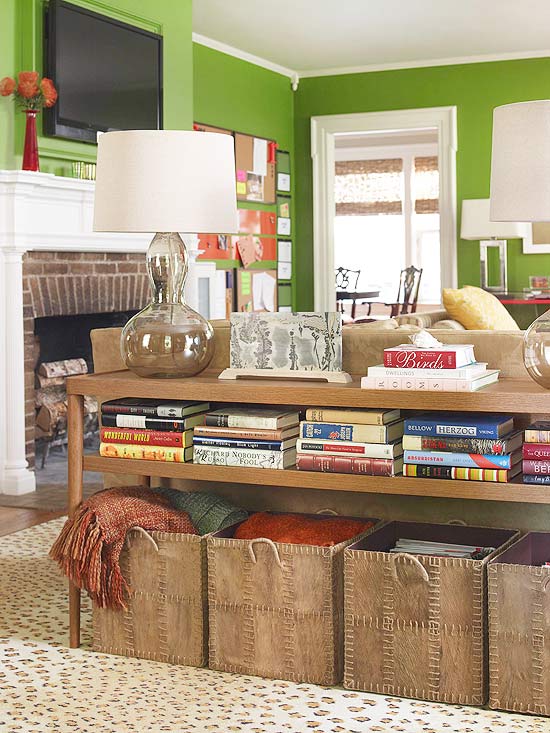 If you don't like the idea above, then what do you think about this one? I think this cabinet is more contemporary and sophisticated and will fit to every room.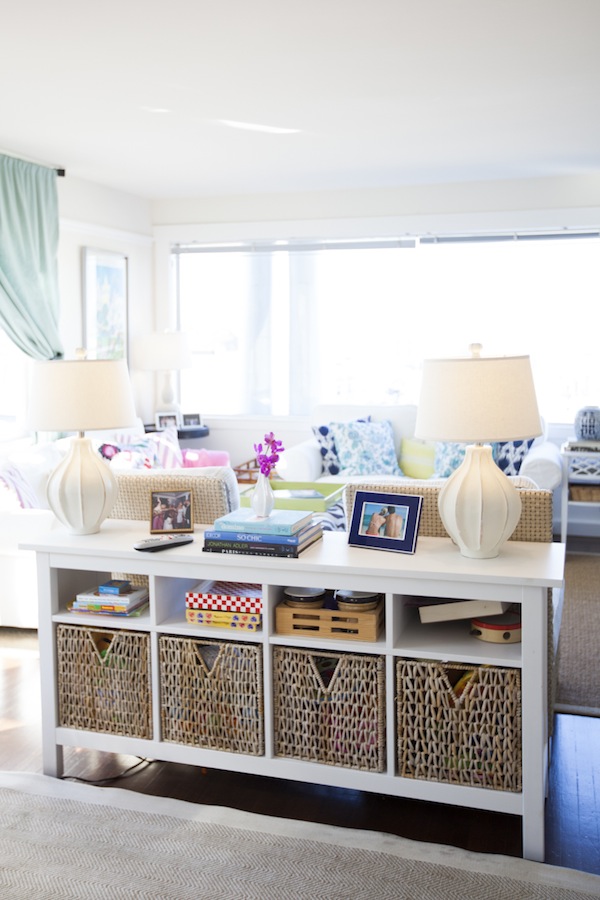 Shelves can be your best friends when you don't know where to put all that books, vases and other items that you have. You can place a huge one to store everything you have in a fancy way.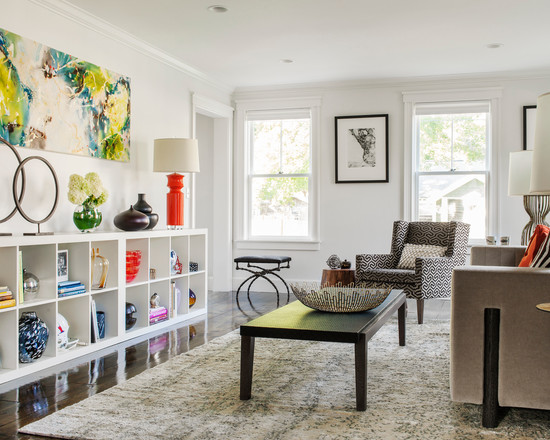 Your room will look more sophisticated and you will look more smarter too, if you incorporate your favorite books in your living room decor.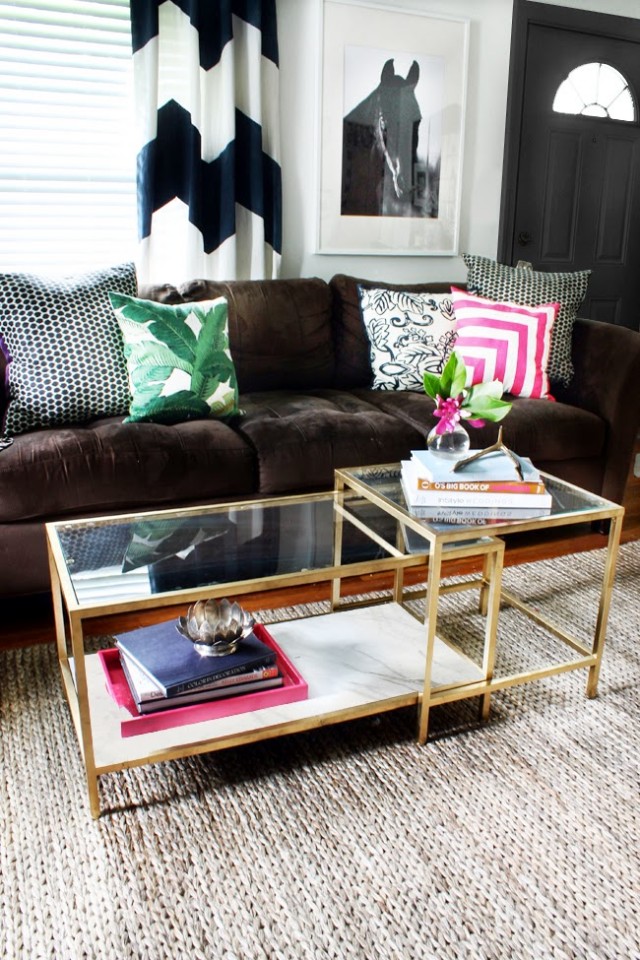 If you don't have such a space for a large sofa in your living room, then consider buying small benches that also have space for storing things.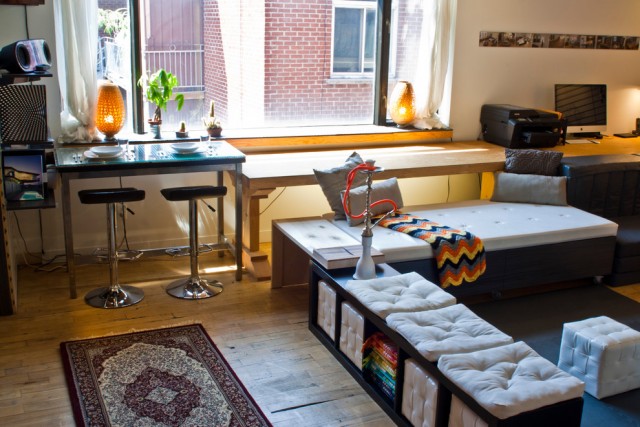 You can use "bed frame" for enhancing the living room decor. This kind of cabinet have both, functional and decorative role.
A window nook with drawers is also a good option for your living room. You can decorate it with many colorful pillows and enjoy and relax in your free time.