An evening dress is a must-have piece that all ladies should have in their wardrobes. From wedding receptions, to other glam parties, women need this go-to garment for formal and semi-formal occasions. However, finding the right dress that will suit you perfectly, can be very frustrating if one has no frame of reference or starting point. Many women follow the latest fashion trends, regardless of whether it suits their body shape, while some tend towards the same style they have always had. I think that neither approach is ideal, so I have this 3 genius styling tips on achieving a personal style that while aiming for the most beautiful
evening dress
.
Choose a design that highlights best features
As many ladies concentrate on hiding their beautiful body, I advise you to not be ashamed of showing your curves and best features. Different evening dresses uk emphasize different parts of the body, so when you choose a design pay attention to what it emphasizes. Low necklines draw attention to a graceful profile or bust, while a design that end a few inches above the knee showcase shapely legs. Pick a dress that will highlight your best feature, whether it is your legs, waist, bust or face. You can draw attention to your face by choosing a classic and simple dresses and interesting large earrings.
Accessorize an evening dress with care
Many ladies are in doubt and think that they can match their dresses with any kind of accessories. But, accessorizing is a key to achieving a certain look and an evening gown can change dramatically based on the jewels one wears. Before you buy a certain design, ask the following questions:
Would it look good with a tote, a clutch or other type of handbag?
What kind of shoes can be worn with this dress?
How many colors of handbags and shoes will match?
Can it be worn with both silver and gold jewels?
Would it be difficult to find accessories that will match that design?
Women often choose to wear black evening dresses, and that's because the black designs are considered to be the most elegant and charming and are easy for styling.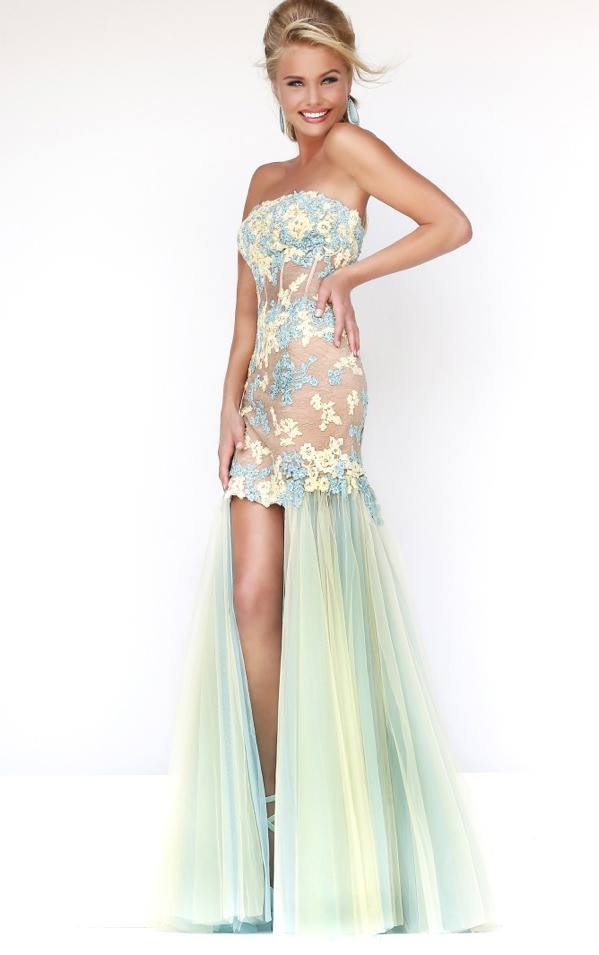 Control the evening dress
Wear the dress and don't let it wear you! Although there are plenty of colors and prints that are very trendy, you should not follow them if they don't match your hair color or skin tone. Red evening dresses can't be worn by women with peachy complexions, while those with warm complexions should wear burgundy dresses. Petite ladies can easily be overwhelmed by a bold pattern or print and choose some solid colors that will fit their skin tone and hair. However, a staid brown will not look right on everyone but neither will a screaming pink. A flattering cocktail dress lets the lady relax and allow her personality to shine. If it is difficult to find the complementary color, ask someone to help you or ask yourself the question "Do I look beautiful in this dress and do I feel beautiful in this dress?".