Being fashionable is not about paying through your nose always. You can rack your brains and come up with some DIY ideas that will make you look like a fashionista. Style and fashion go hand in hand and developing your own sense will also give you a discernible edge when it comes to fashion. Why do you really want to imitate the stars or sports person of repute?
What you need to do first is to take stock of your wardrobe and take out all those old garments that have been pushed into the deep, dark recesses. So, they don't work for you anymore? Try to give them a new lease of life by embellishing them as best as you can. No, you don't have to go overboard in trying to get the decorations either. DIY fashion is not for the rich and famous. Instead, you can gather a few affordable items like lace, beads, and bits of brightly colored cloth. Put them in an interesting way, look for inspiration from high end designer dresses and be rewarded with the very latest fashionable garment.
You can also cut your old, worn out jeans and turn it into trendy shorts. Let the threads hang out at the edge which will make you the envy of the neighborhood. Weaving a beaded line on your plain blouse or adding a few sequins to your skirt will make the entire neighborhood eyeball you. Check these printed labels from Wunderlabel.
Don't worry about having to slog it day in and day out in order to become fashionable. The only thing that you need in ample amount is imagination. Let it soar and you will find yourself easily become the best-dressed person in the town. A couple of sturdy needles, a pair of sharp scissors and colored thread is all you need to transform your plain attire into a unique one. Here are some DIY ideas that will help you to get started.
Be fashionable with this cool DIY ideas
Handmade – BLUE FRILLY CROCHET Denim Cut Off Shorts
Show off your hand crocheted denim shorts and impress your boyfriend.

APRICOT LANE : RUFFLED CHIFFON TANK BACK
Create a riffling effect that will make people talk behind your back.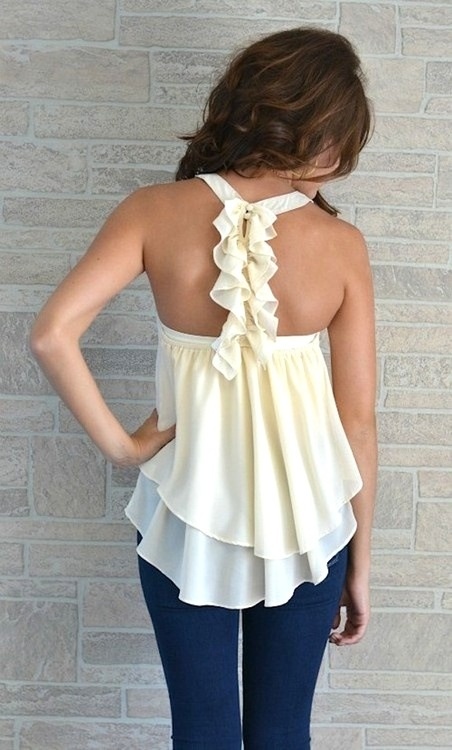 DIY Shirt Mods
Make amazing shirt mods with the aid of a simple printed cloth and win appreciation all round.
Source unknown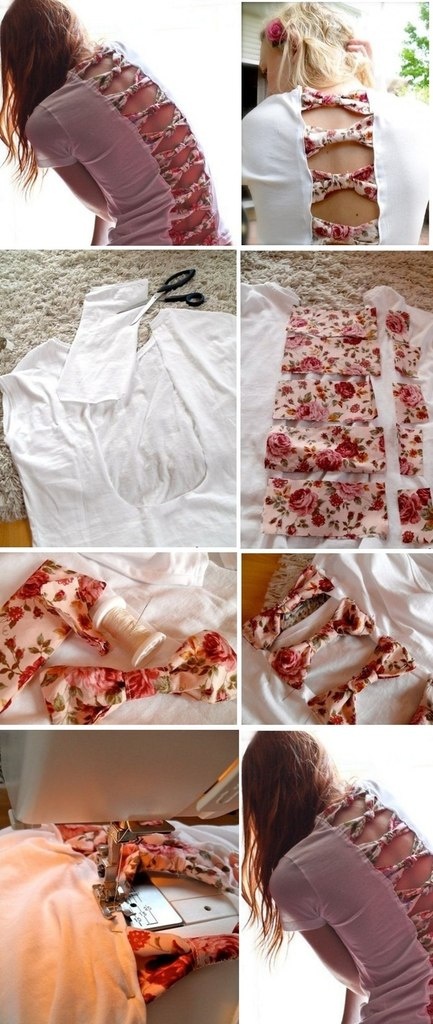 Amazing Shoes With Lace
Plain shoes look amazing when covered with blue lace.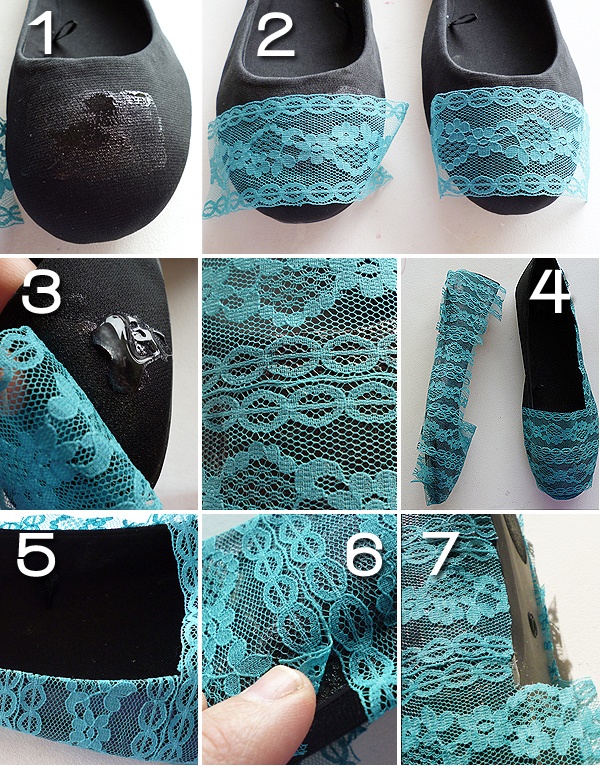 DIY: Inspirational Quote T-Shirt
Convert your plain, dull tee into an interesting one by writing down your thoughts on it.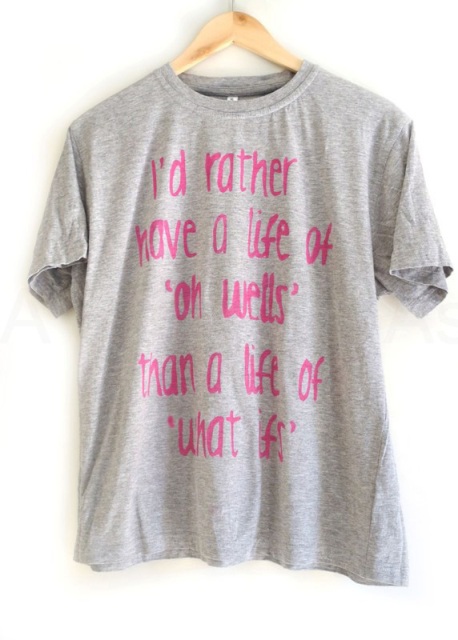 DIY: Handmade Collars
DIY Peter Pan collar will help you to stay young forever.
Sourec unknown

DIY lace scarf
Add lace to a serious looking scarf and project your femininity easily.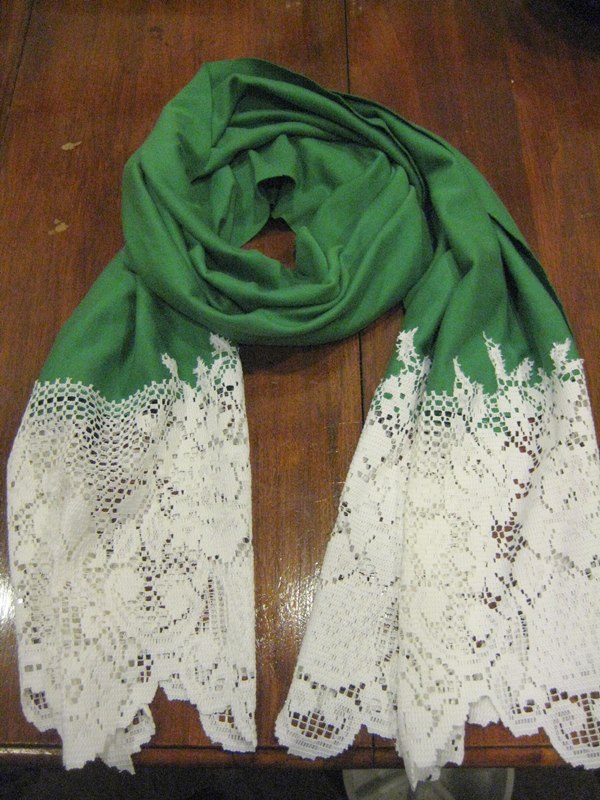 DIY: pretty lace detail
Ooh! A lace heart sewed on your sleeve. Let the world know about your feelings!

DIY: Blouse
A frilly blouse that can make you look too cute for words.

Washer & Ribbon Necklace
A necklace that is washable! What more can you want?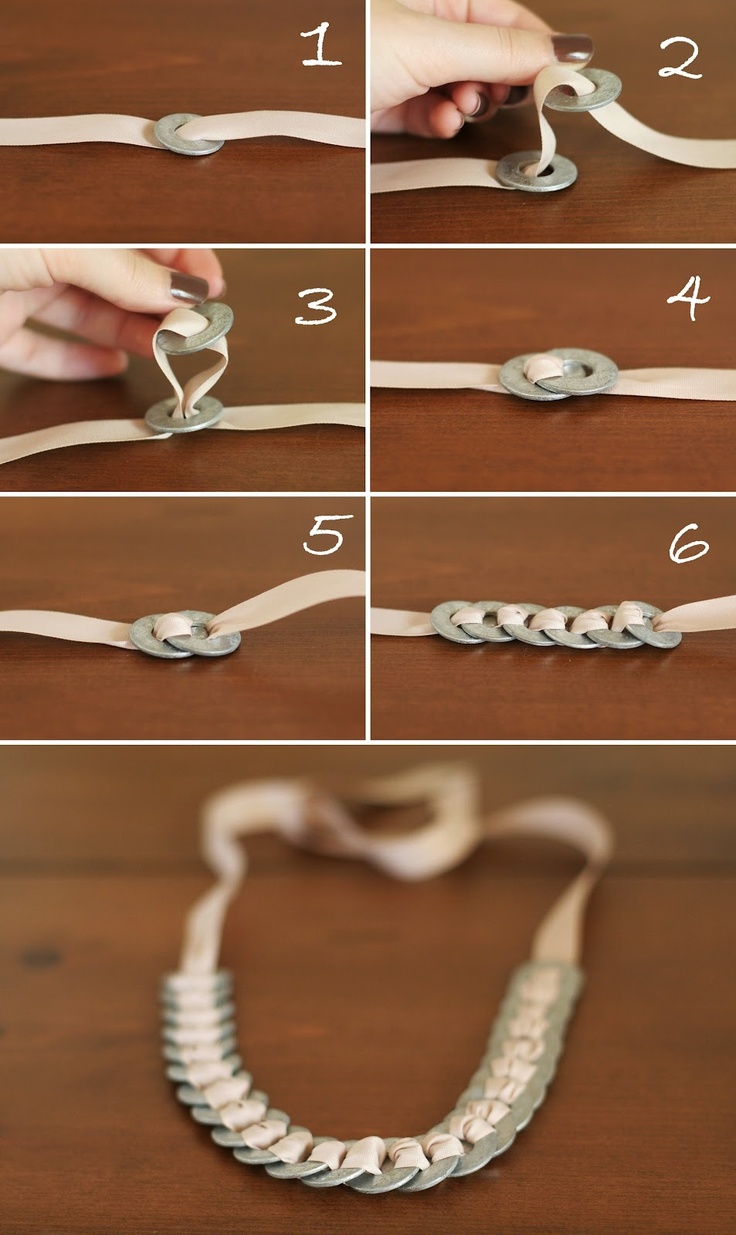 DIY T-shirt dress
Tee & dress-Isn't it a unique combo?
Source Unknown


Make your own version of these Chanel-inspired sunglasses
Bead your sunglasses and move around with the Chanel glasses perched high on your forehead.

Lace Skirt
DIY the epitome of femininity! A lace skirt that'll help you admirers.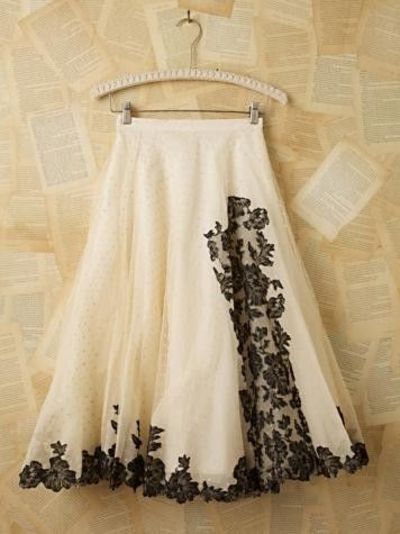 DIY Poncho
Make a quaint Poncho in minutes.

Zipper Heart Necklace
Old zippers make great necklaces.
Source Unknown

DIY: Spoon flowers
Spoon up the roses and design your attire appropriately.

DIY Print Fabric Idea
Printing your own fabric is easy too!

DIY Bows Scarf Tutorial
Your Bow scarf will have people bowing down before you.

DIY nice cup wads
Let your cups have their own trendy wads too

DIY Utility Rope Necklace
Multi Colored ropes make your neck look irresistible.

Modify Your Old Jeans
Old jeans charm in a new look
Source Unknown

DIY Vintage Buttons Necklace
Let the buttons hang from your neck for a change.

Recycled Wood String Art
Wood and string enliven the walls

DIY: Stencil Text on Fabric
Write an entire text message on your fabric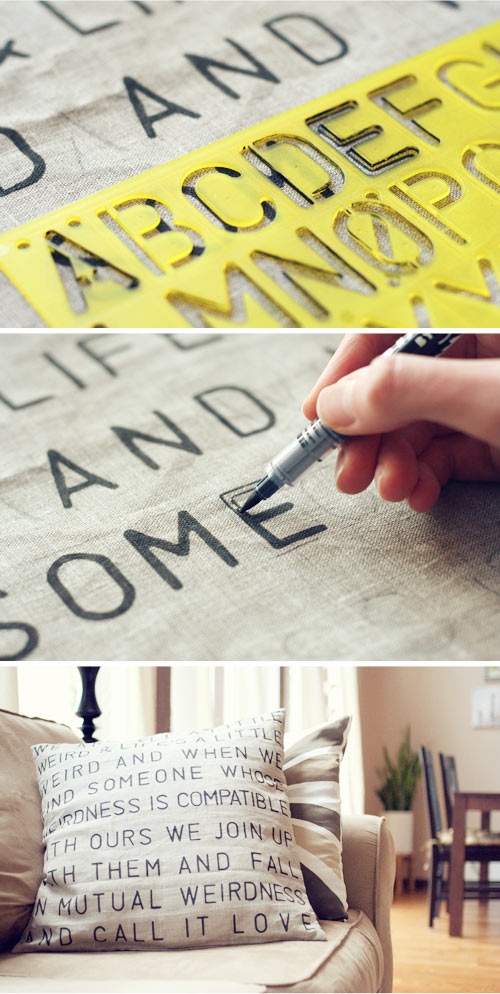 DIY: Wire Heart Bracelet
Mundane wire encloses your hand in the form of a heart.
Source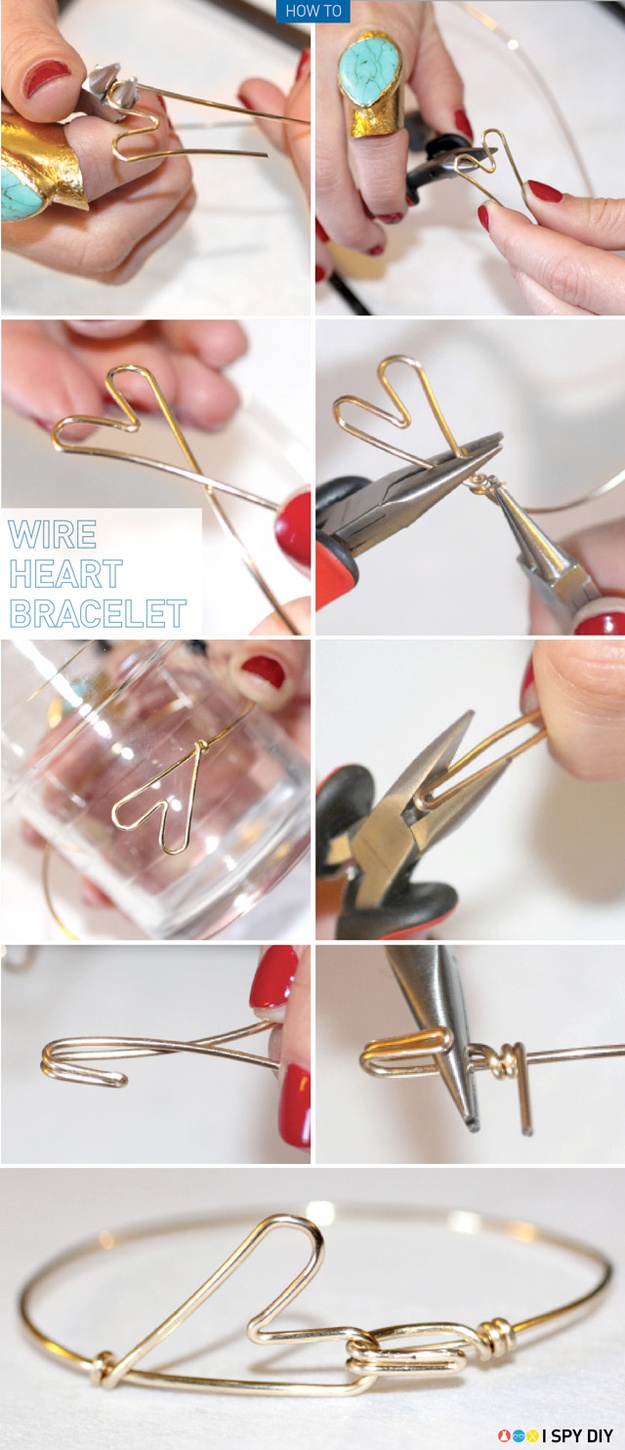 DIY FEST: STUDDED CUFFS
Cuffs have never looked more stylish! Stud them and watch them wow your friends.