Hey my lovely ladies! How are you today? If today, is not one of your best days, then I recommend you to visit our site Fashion Diva Design, because we are always here to embellish your day and boost your creativity. From evening dresses to wedding gowns, shoes, nail designs, etc. – you will find everything that you need. Christmas is just around the corner, are you excited? I wanted to help you to complete your holiday outfit, so I made you a collection of 15 impressive Christmas nail designs.
I need to recognize that Christmas is my favorite holiday, not because of the presents, but because of the atmosphere and the spirit and because we are all together. Yesterday, I spend my day searching the Net and what I found were interesting outfits that we can all wear on this holiday, but I will show them some other day. I also found these interesting nail arts that will warm your heart and make you polish your nails right now. So, let's check them out and draw some creativity. You may find some interesting design that will fit your style, who knows. Enjoy and have fun!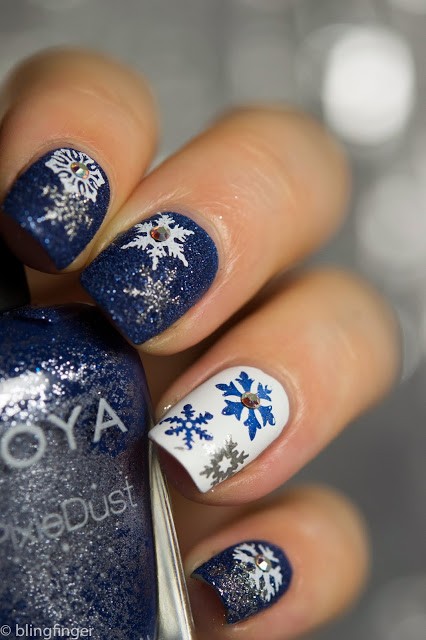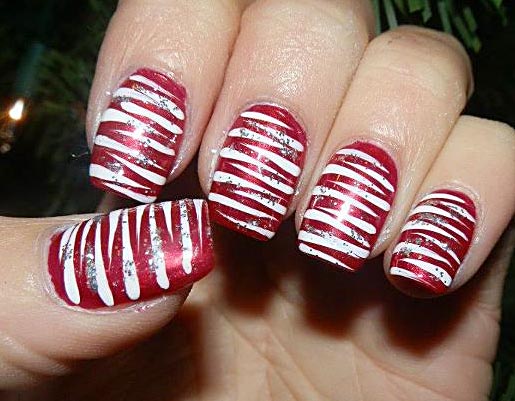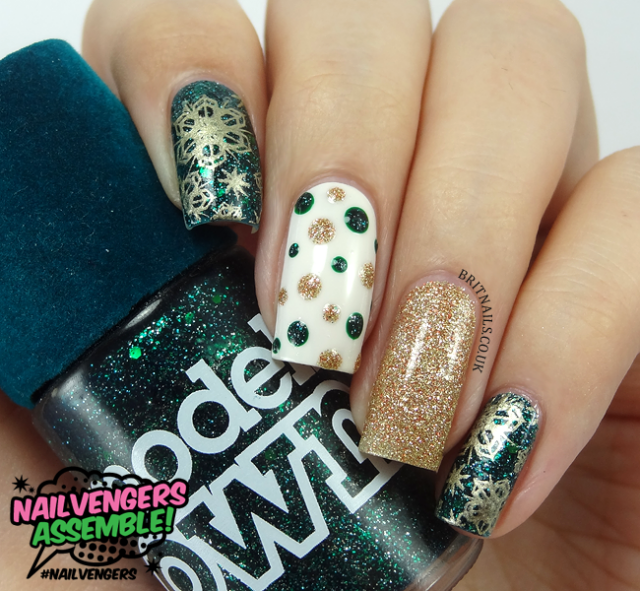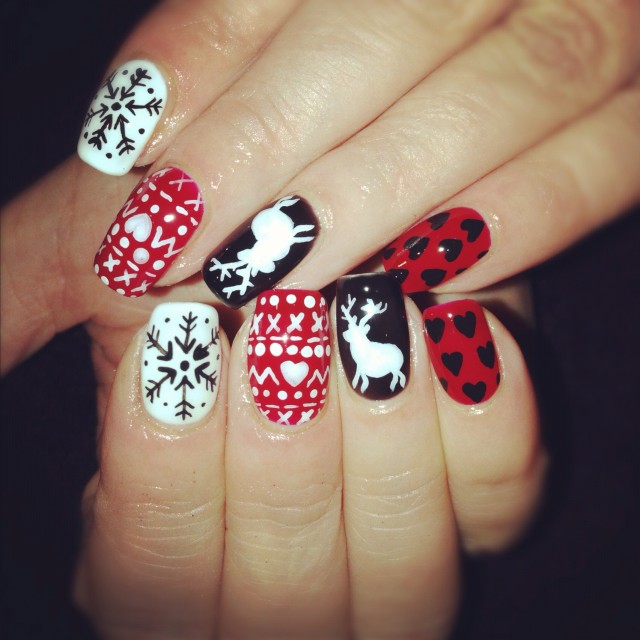 This holiday reminds me of how lucky I am to have my family around me, supporting me in everything I do. I need to mention that it also makes me incredibly excited because of the end of the year and the begging of a new chapter, which I believe it will be memorable. But, let's make the holiday memorable and bring the spirit of the holiday on our nails. You can improve your connection with your little daughter by polishing her nails. There are so many interesting designs with snowflakes, Santa hats, Christmas trees, etc. that will make your daughter happy.
White, red, black, green, grey and blue are the colors that you should have to achieve these fantastic Christmas nail designs. You should only pick the Christmas symbol that you want to have on your nails and paint it on your lovely nails. Christmas decor leaves, Santa's deer, Santa and snowflakes are the most popular symbols that girls often add to their nails. Glitter polishes are very interesting and you can use creativity to embellish your nails for the holidays too.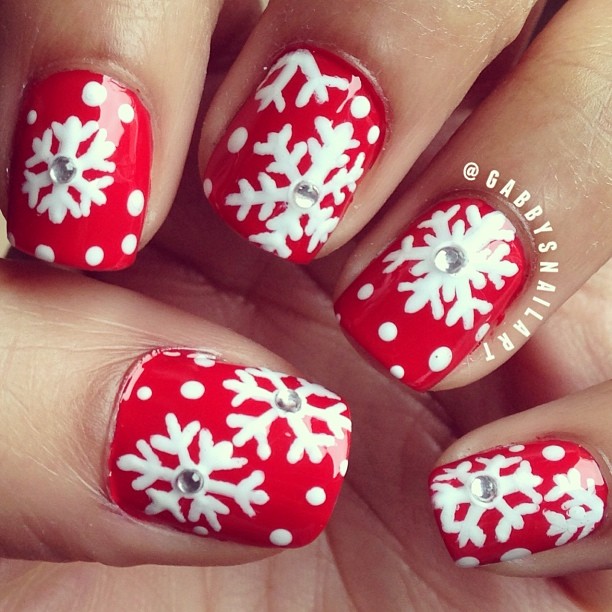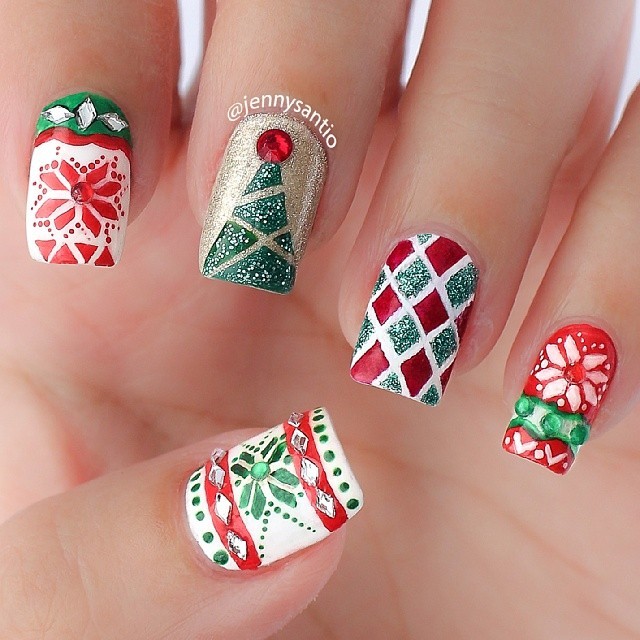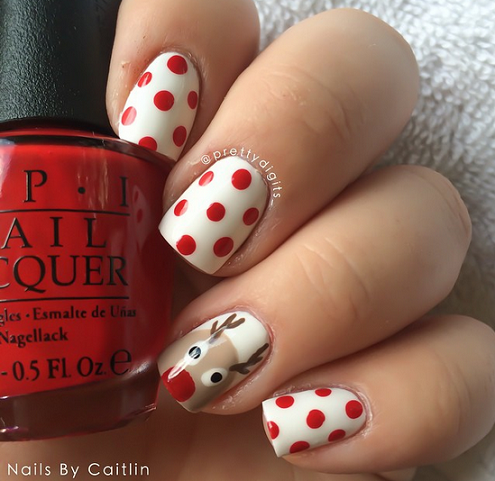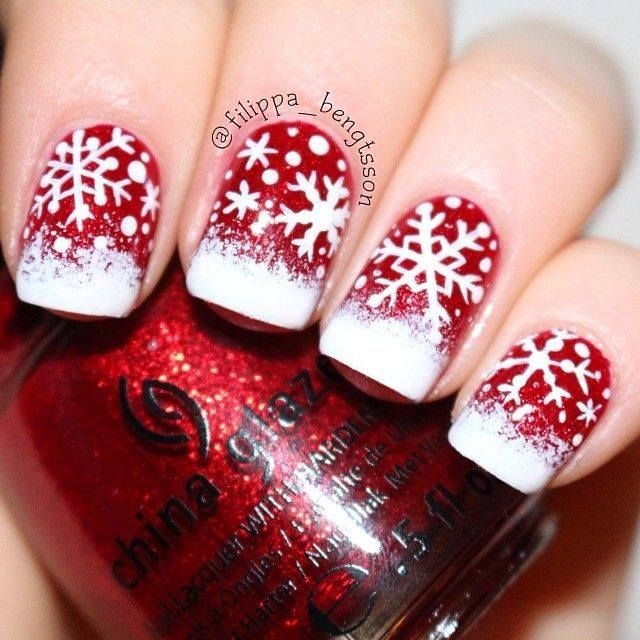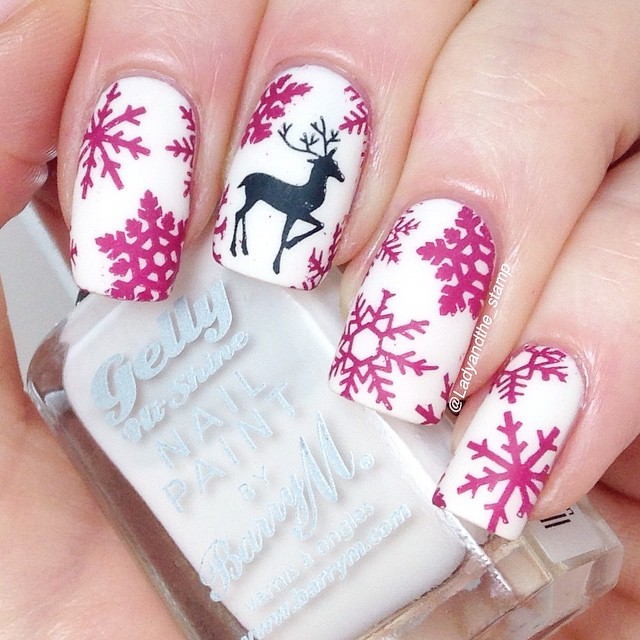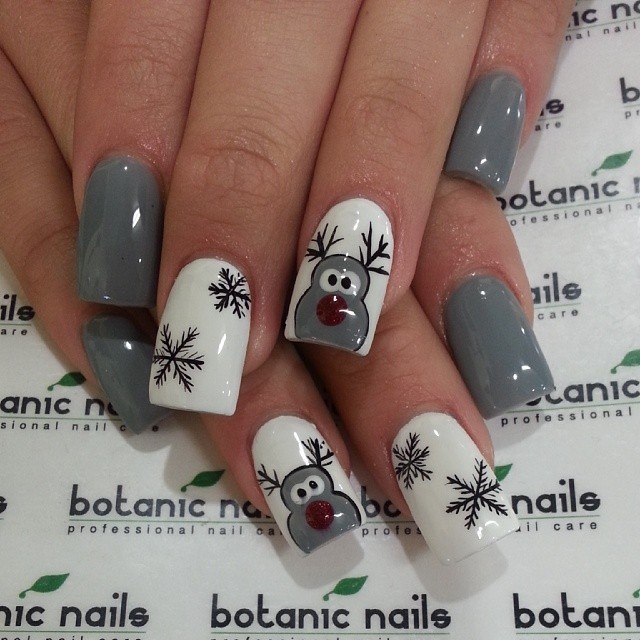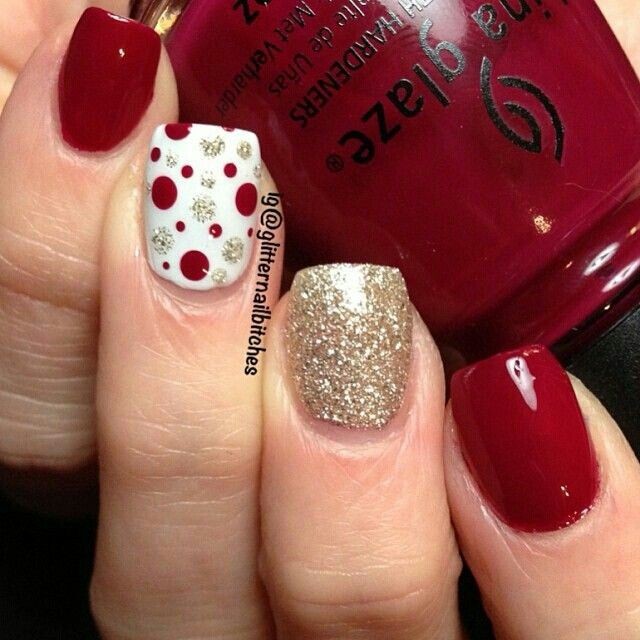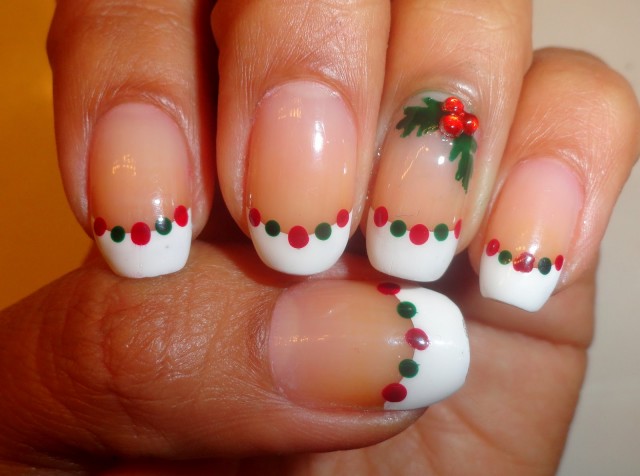 Christmas trees, Santa's deer or hats? What would you prefer to have on your nails for this Christmas? I would like to know what do you think about these Christmas nail designs. If you have some other interesting ideas, please feel free to share them with me. Enjoy in the rest of your day!