August is on its way here, and the summer has reached its peak. Nails are definitely one of the body parts that get full attention from the girls and did not go unnoticed by the boys too. Well manicured fingernails always make us look neat and clean and believe it or not they reveal a lot about our personality.
As well as fingernails, girls want to see their toenails extra pretty too. Decorating your toenails it's easier as you have your both hands free. We spend a great deal of time decorating them. It gets boring to polish them only in one color and since it is summer, let's make them bright and cheerful.
Check out these photos to get some ideas.
Colorful nails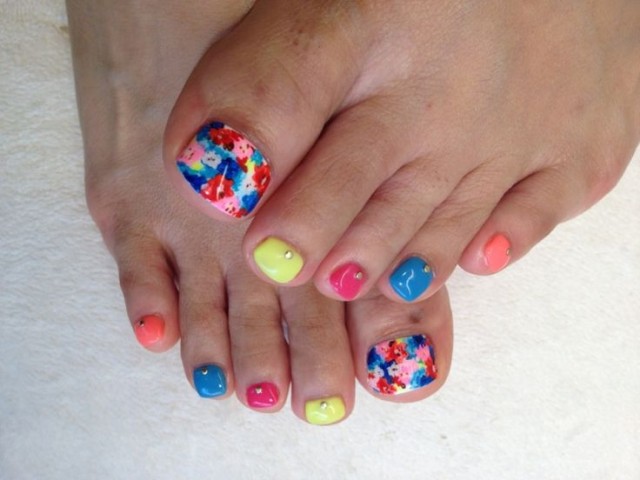 Lady Bug
source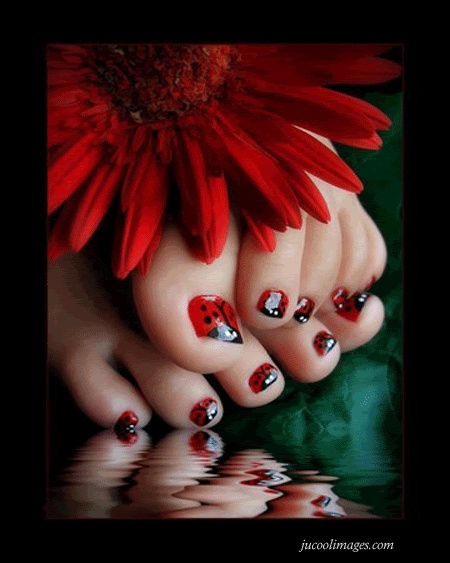 Pastel colors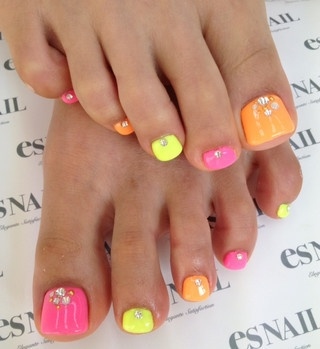 Strawberry Nail Design
Source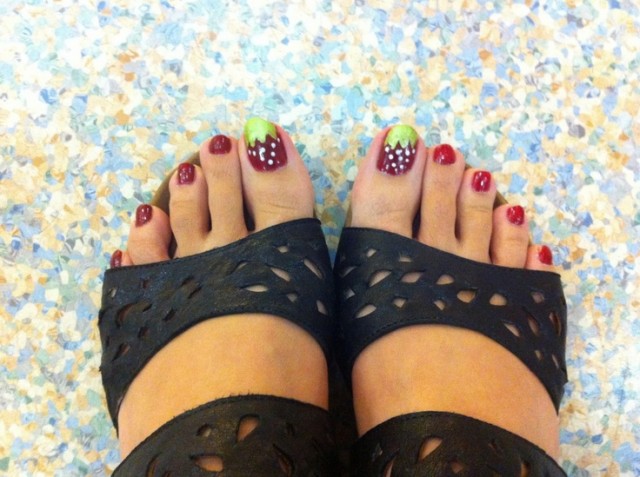 Pink dots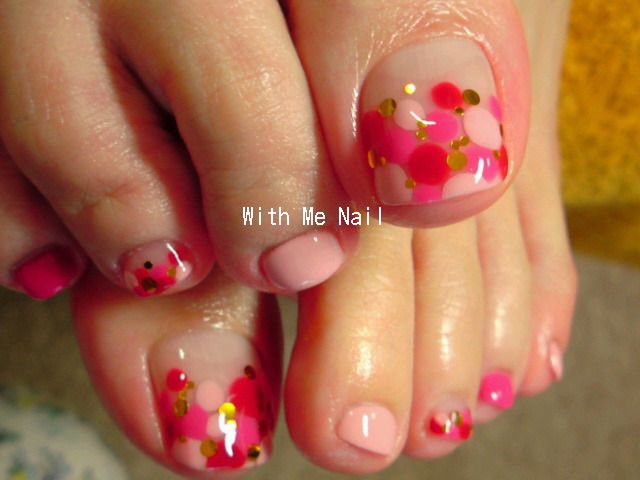 Striped nails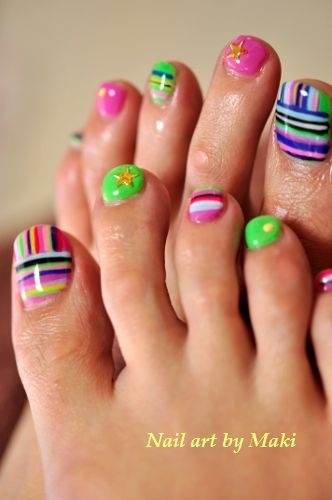 Flowery nails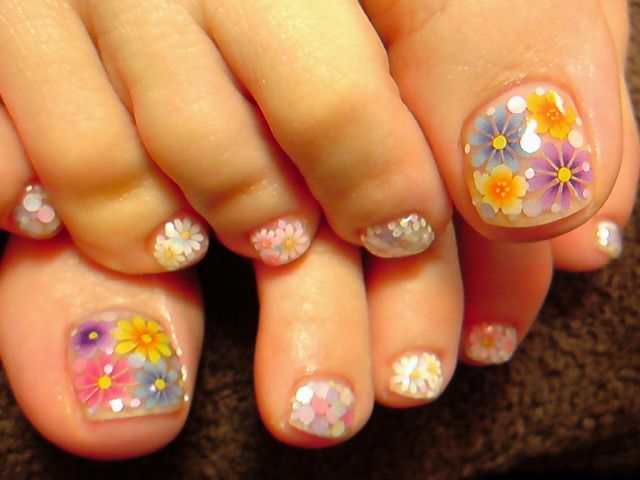 Dotted nails
Glittering nails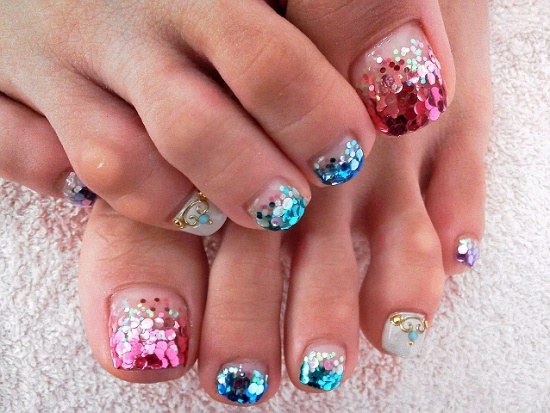 Water melon nails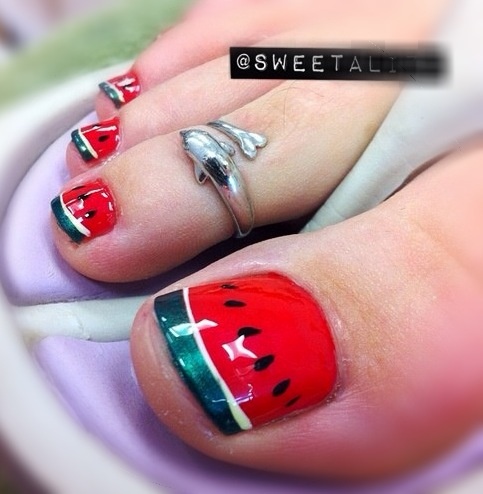 Daisy nails