Hey there my dear fashionistas! How are you? Are you enjoying the beautiful days? We are always here to show you the latest fashion trends and inspire you to follow them. For today, I don't have fashionable clothes and combinations, but 10 amazing ways to store your beauty products in your bathroom. Are you excited?
SEE ALSO: 16 GORGEOUS DIY NAIL POLISH STORAGE IDEAS YOU NEED TO SEE
The bathroom is the smallest room in the home, which means that if we want to keep it always clean we need to organize it well. Between everyone's hair care products, brushes, toothpaste and toothbrushes, towels and other necessities of life, everyone needs somewhere to put it all. There are so many interesting solutions that can turn your messy bathroom into an organized and very stylish one in no time. With a little bit of creativity, right materials and strategic positioning of the cabinets, drawers or baskets, you can have a clean and tidy bathroom. Let's take a look at these bathroom designs that I rounded up for you and draw some inspiration. You may finally find the solution that you were looking for long time, who knows. Enjoy and have fun!
Use Tray to Display Your Cosmetics and Ease Your Morning Routine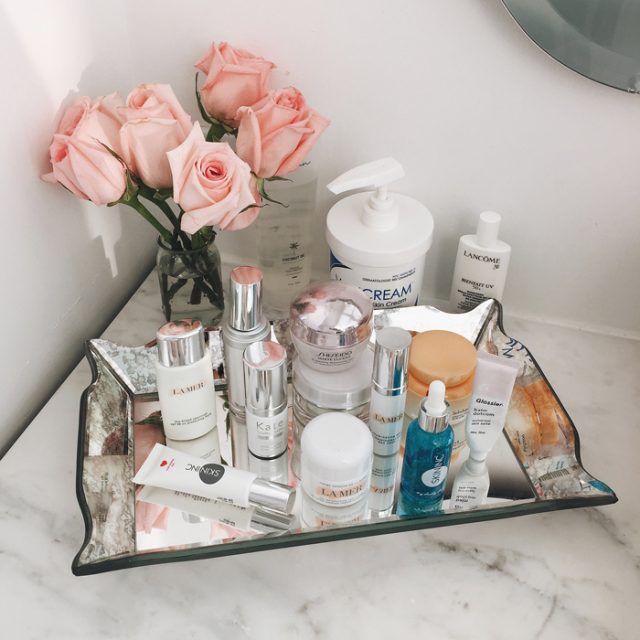 Beautiful Empty Frame Hung on the Wall to Organize Your Things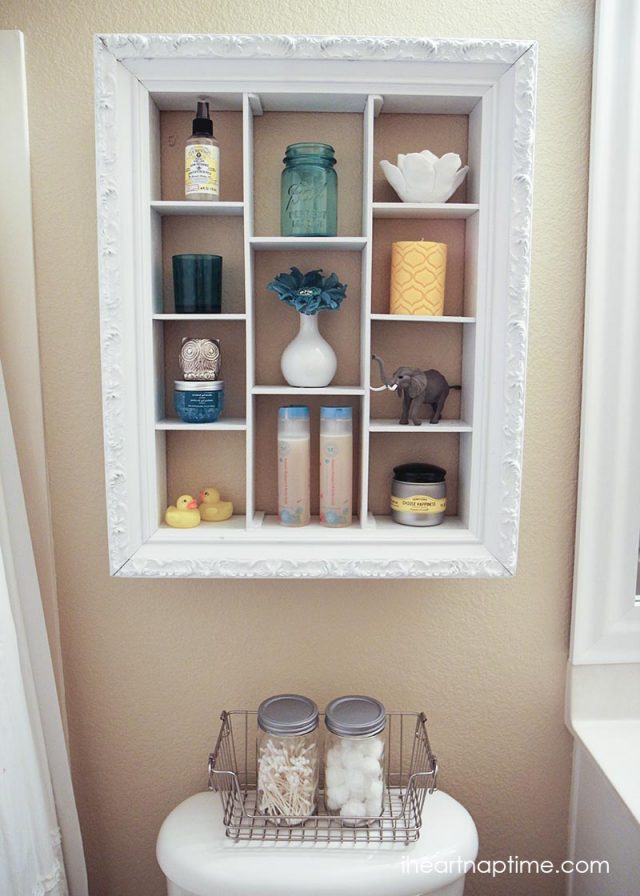 Use Wooden Boxes to Organize Your Things and to Add Warm Touches to Your Bathroom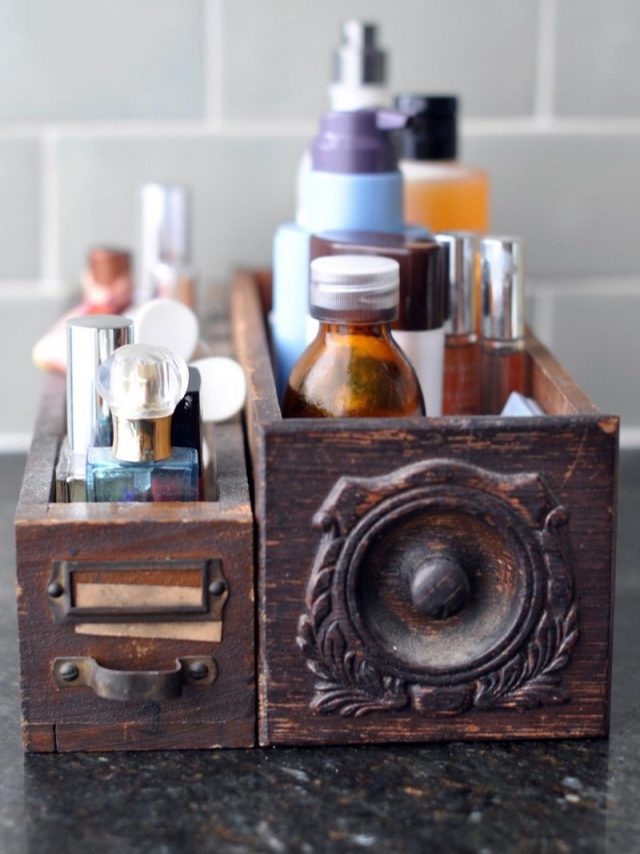 Organize Your Beauty Products in a Personalized Rack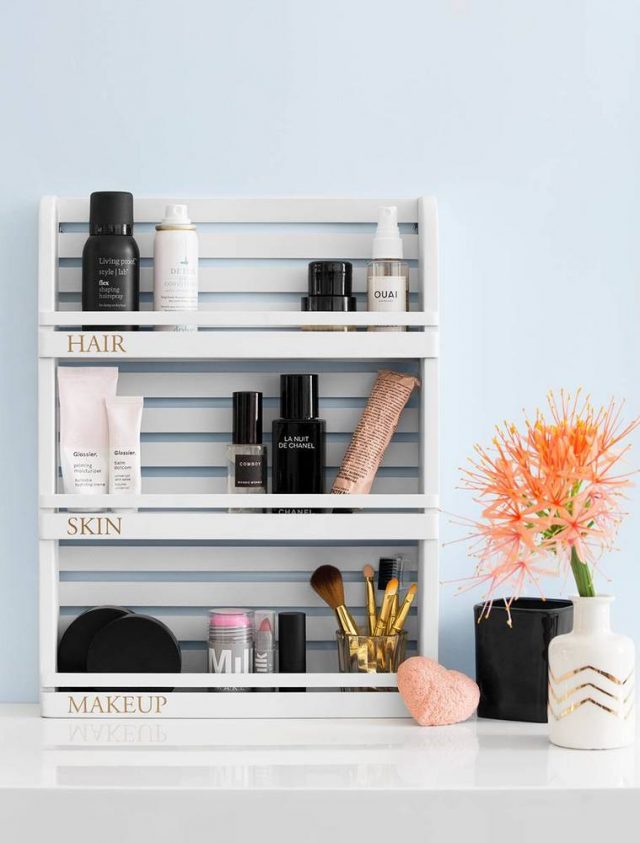 Install Shelves on the Dull White Walls and Organize Your Things in Apothecary Jars and Baskets
Use Apothecary Jar to Store the Tiny Items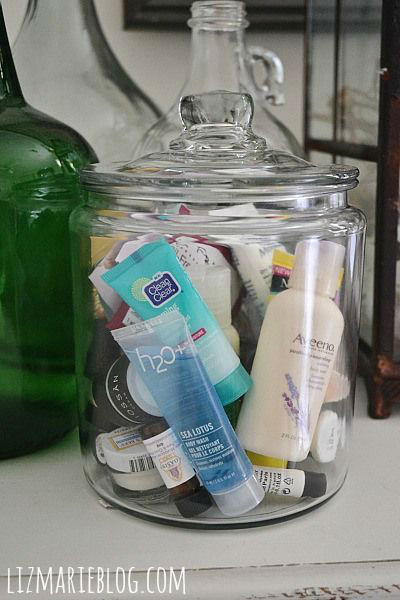 Add Small Wicker Basket on the Tub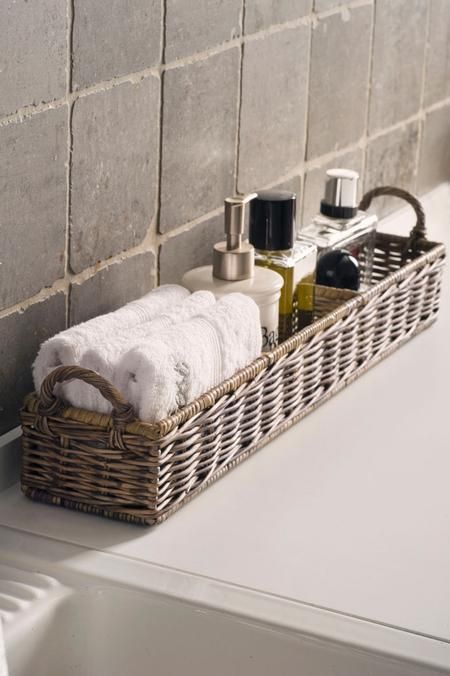 Put Vintage Tiered Baskets on the Vanity Table and Organize Your Shower Gels and Other Items
Wooden Ladder with Wire Baskets to Organize the Toilet Paper, Towels and Shampoos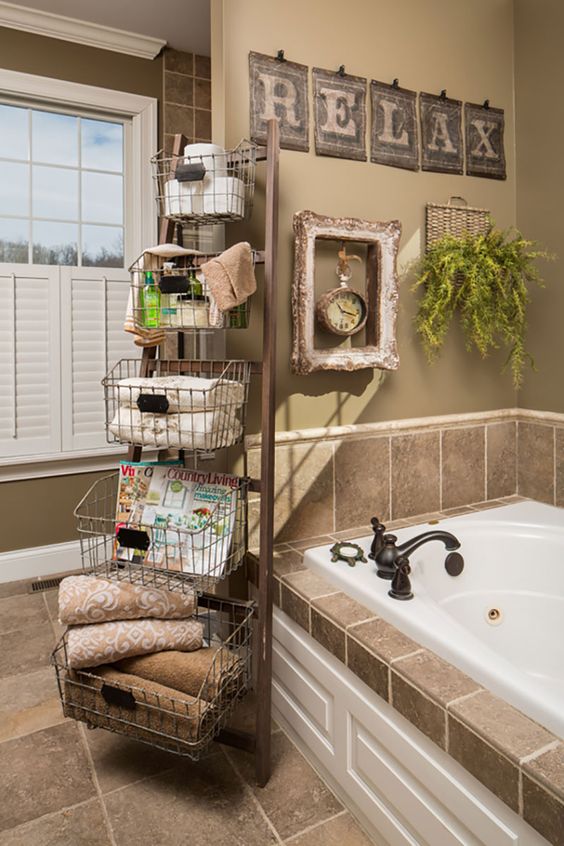 Wall-Mounted Cabinet to Hide Everything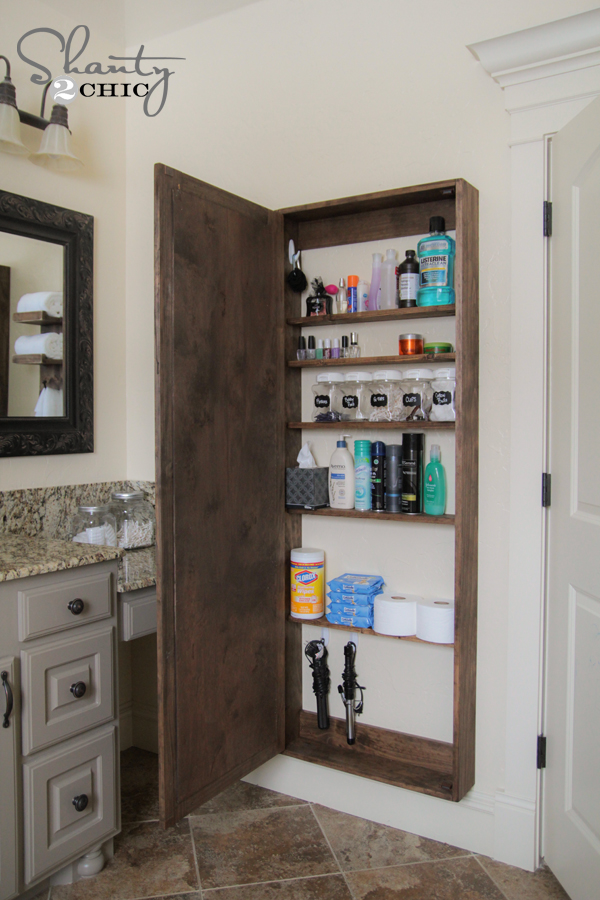 So, what do you think about these bathroom storage ideas to store your beauty products my dear people? Do you find them useful and functional? Which idea is your favorite and would you like to incorporate in your space? If you have some other fantastic suggestions, please share them too! Thank you for reading! Enjoy in the rest of your day and don't forget to stay up to date with the content of Fashion Diva Design!