Hey my dear ladies! For today, I have a very interesting post that is called "Storage Ideas Every Lady Must See". Makeup, jewelry and every other tiny item that we all use everyday should be well kept and wisely organized. If you are not so lucky to live in a mansion with a walk-in closet, big bedroom with a special area with a vanity table etc… you should definitely take a look at the collection that I have made for you.
All of the ideas that you are going to see here are amazing and will solve all of your problems that were bothering you all your live. If you want to have an easy access to the eye shadows, nail polishes and every other makeup than you should definitely start thinking about putting a magnetic board on the wall. This is a very clever solution that have both, functional and decorative role.
Check out these 18 Clever Storage Ideas in the gallery below and inspire yourself. You may find a perfect solution for your room and finally put your cosmetics in order. Enjoy and have fun!
Amazing Storage Idea for Your Cosmetics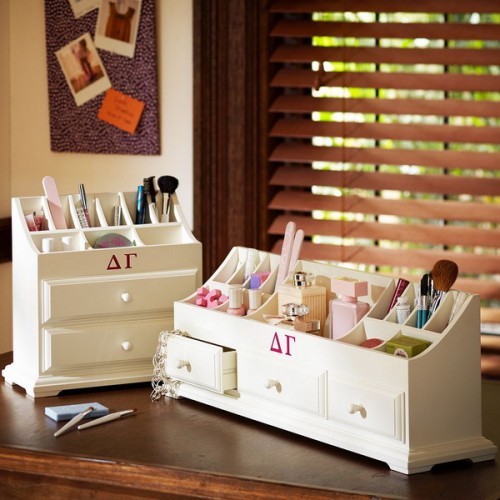 Mason Jars Filed with Rise – Amazing Makeup Brush Holder Idea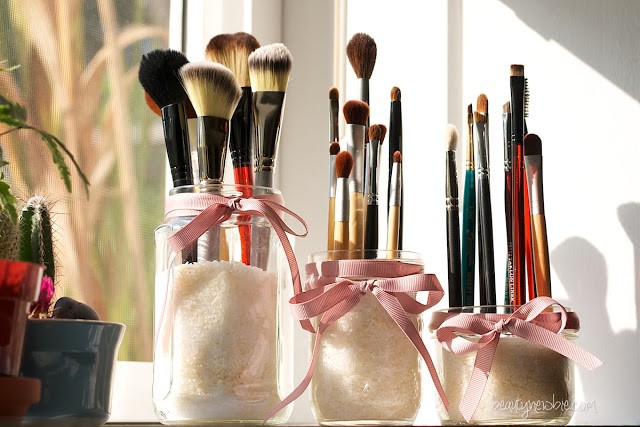 Wall Rack for Nail Polishes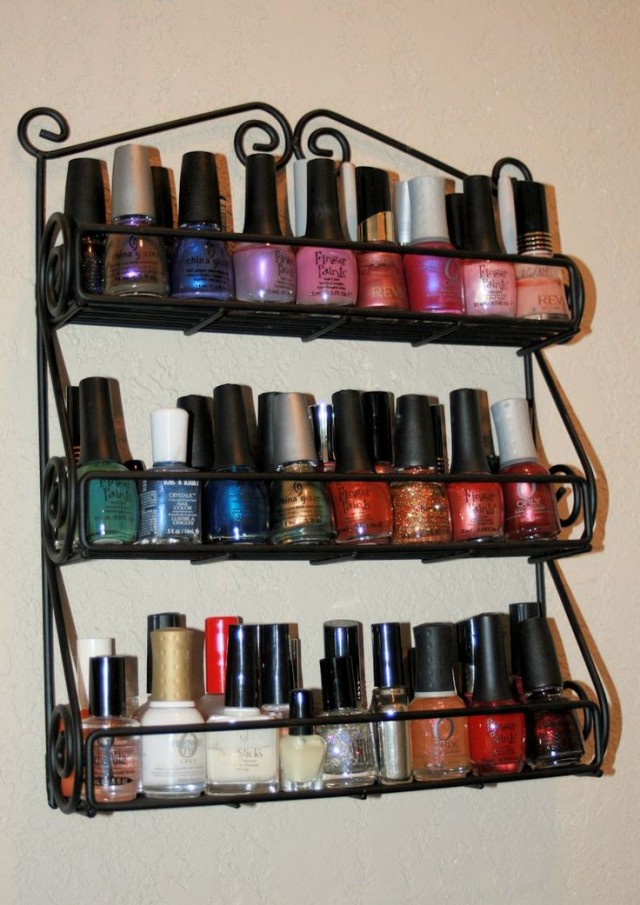 Fantastic Idea to Store All Eye Shadow Palettes Easily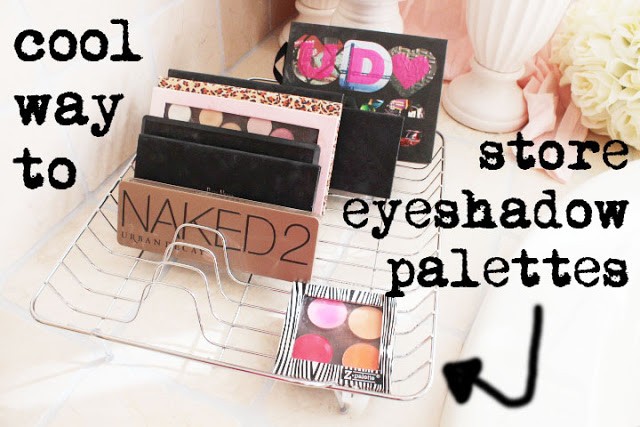 Tiny Bag for Makeup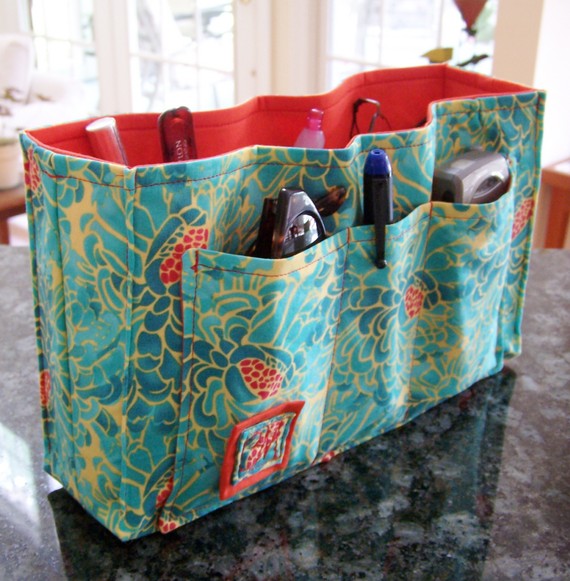 Makeup Brush Storage Idea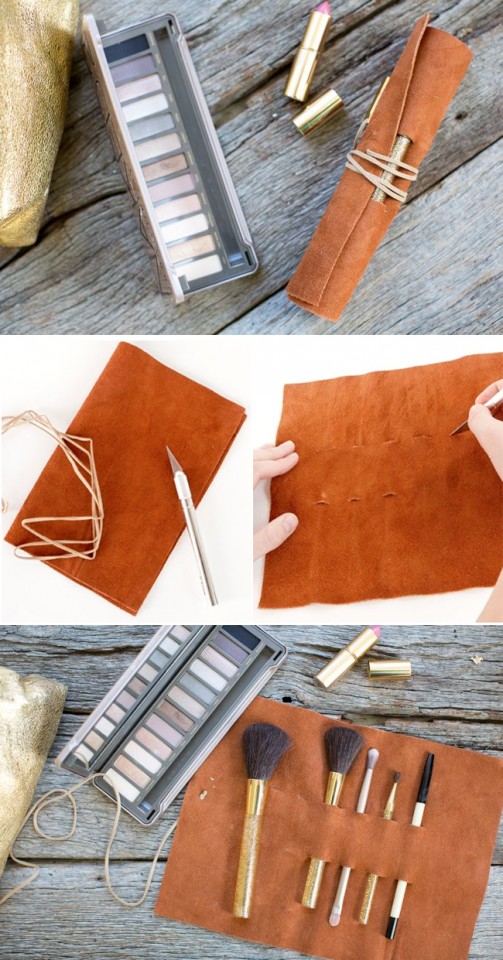 Lovely Jewelry Tray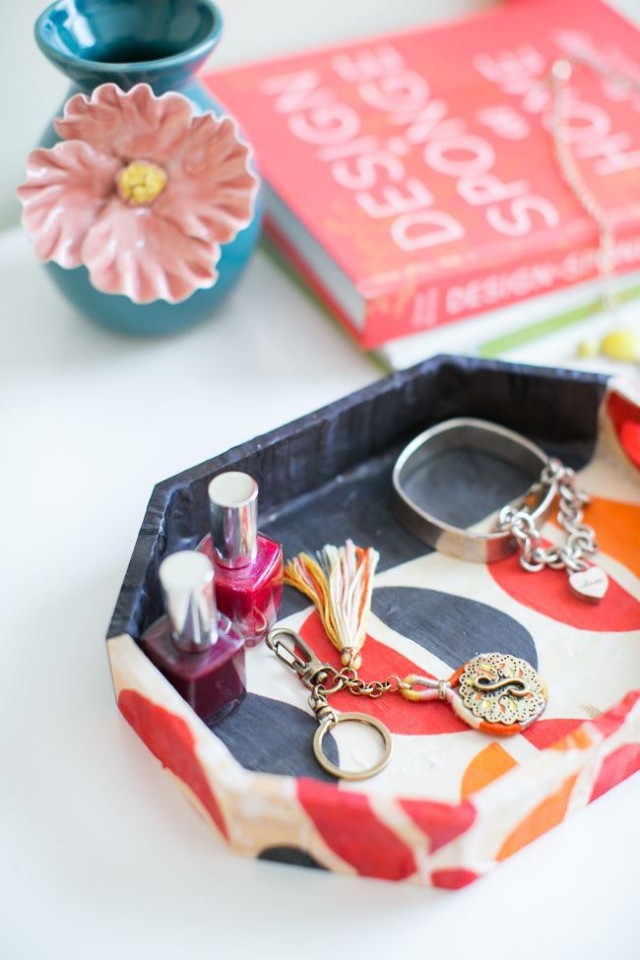 Amazing Board with Mason Jars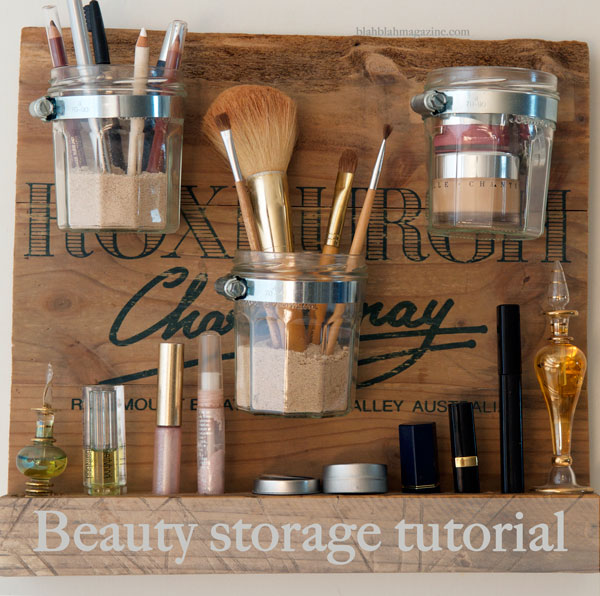 Box for Storing Your Cosmetics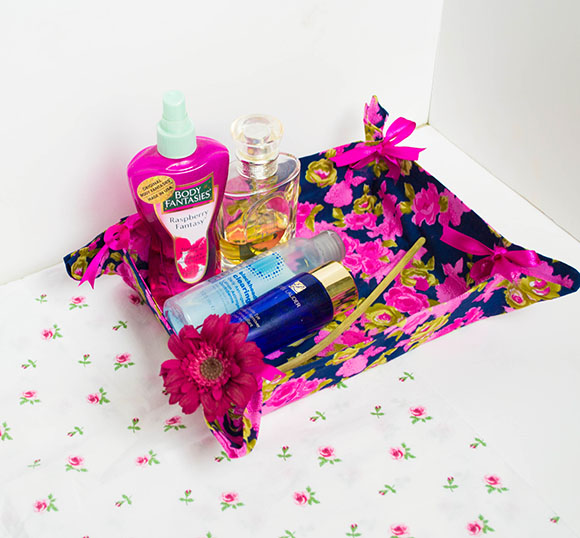 Use Mason Jars to Store Your Collection of Nail Polishes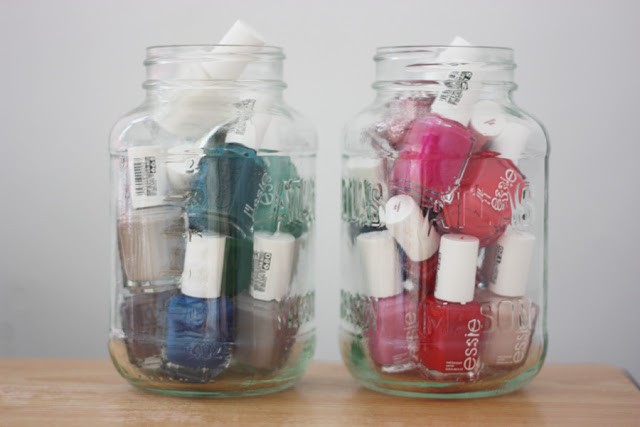 Stunning Lipstick Holder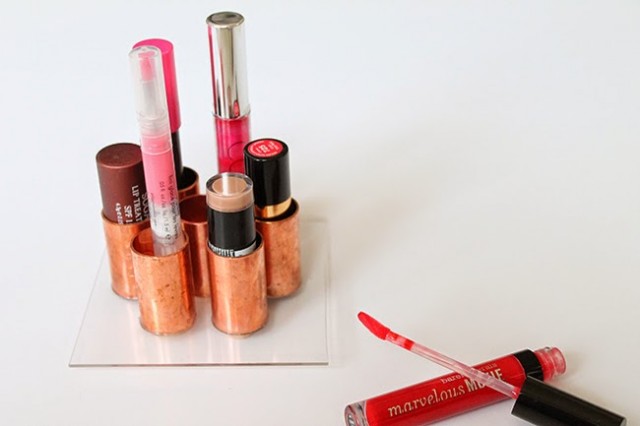 Gilded China Dish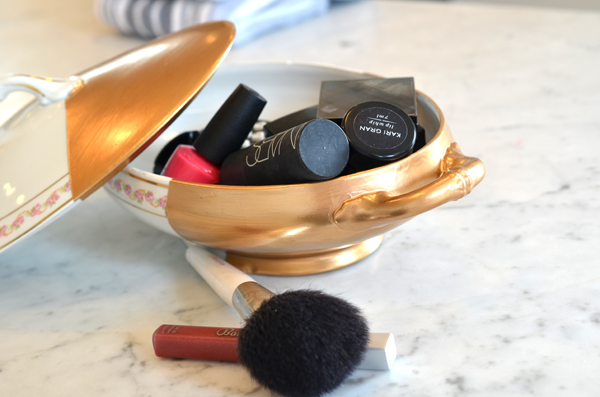 Cute Makeup Board to Fill the Empty Space on the Wall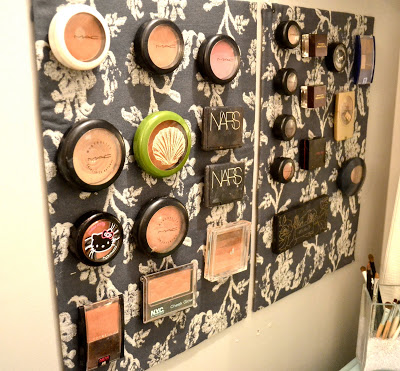 Lovely Storage Idea for Your Nail Polishes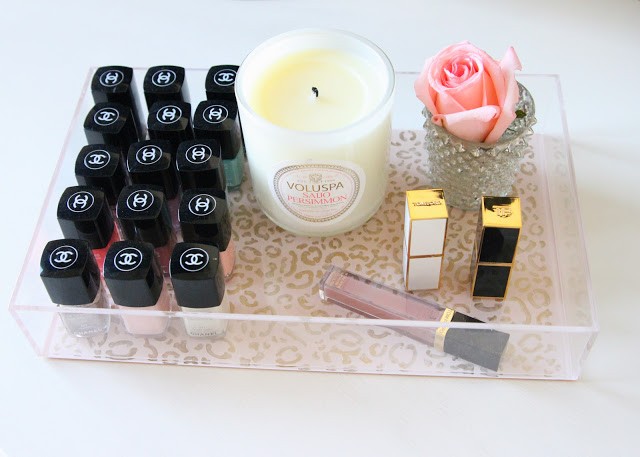 Glass Mason Jars for the Small Items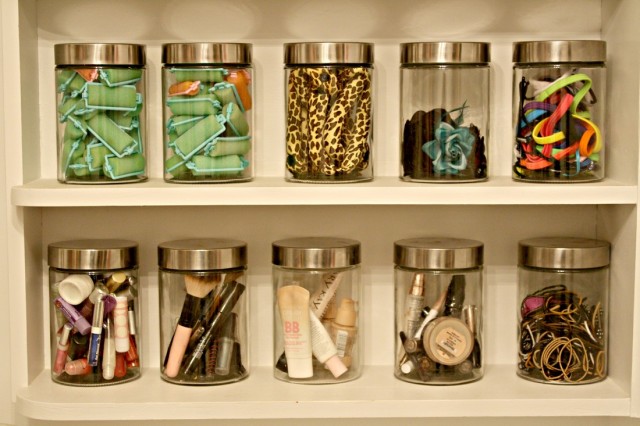 Plastic Makeup Storage Idea for Drawers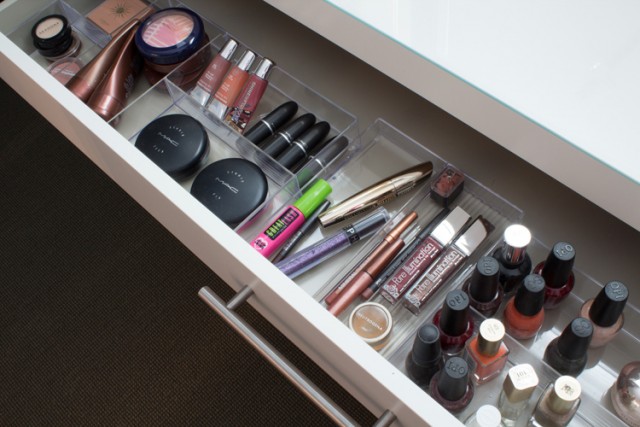 Hair Appliance Caddy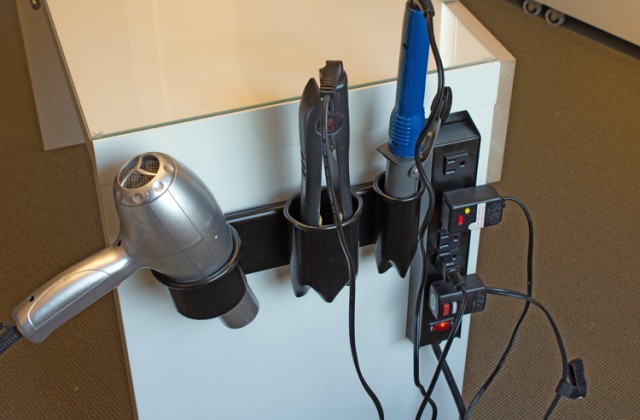 Plastic Mason Jars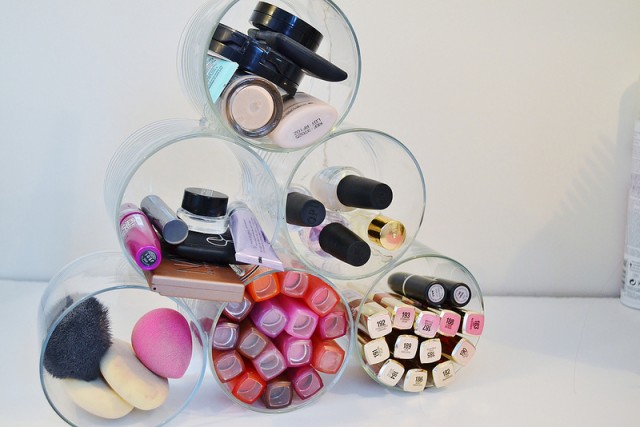 I hope that you have found these storage ideas interesting and fun. Which one did you like the most? If you have some other suggestions for me, please let me know. Please feel free to leave me a comment below or just write me a message. Thank you for reading! Enjoy in the rest of your day and stay up to date with the contents of Fashion Diva Design!