Your home is so much more than the place you go to sleep each night – it's a sanctuary, a safe haven, and ideally a place where you feel free to be yourself and relax after a stressful day. Not everyone is a natural interior decorator though, so we've put together some easy to implement ideas that will help you turn your house into the home that's perfect for your needs.
Add those personal touches:
Adding your unique personality and style to your home is the most important step in creating a space that's reflects what's important to you. The digital age has meant that while virtually everyone has a camera in their pocket, most of us have fewer printed photographs of our loved ones, family members, pets and favorite places.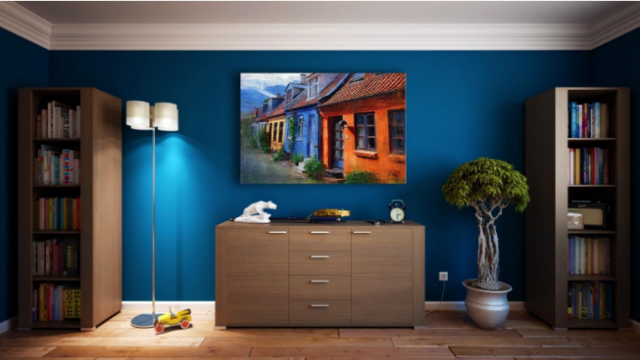 Take the time to get your most treasured digital shots transformed into printed pieces that you can display. One of the most eye-catching ways to do this is through large canvas prints which can become the focal point and centerpiece of a room. They're surprisingly affordable, super easy to hang and rearrange from time to time, and will last for many years to come. If your budget is limited, you can even have several shots combined into a large collage piece to save money. Best of all, you can choose whatever shots really speak to you and bring back your happiest memories.
Add some indoor plants and greenery: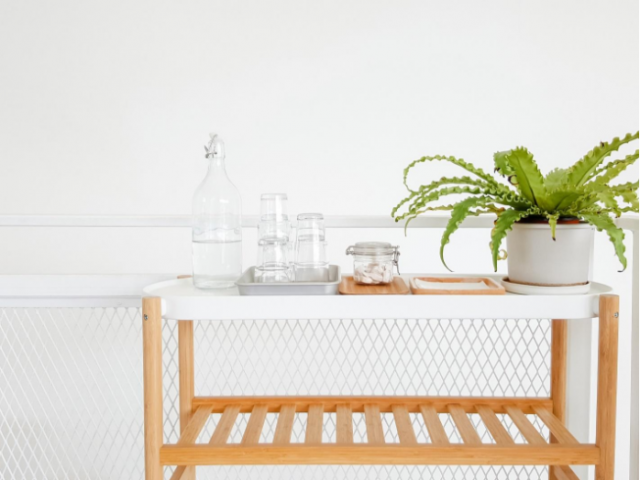 Nothing freshens and brightens a small home like having some living plants to share your space with. Whether it's some kitchen herbs on a windowsill, some damp-loving ferns in the bathroom, a statement piece in the living room or even just a few low-maintenance cacti dotted about, plants can really transform your living space. Even better, they help to improve the air quality of your home and make it a healthier space too!
Put your favorite pieces on display
Family heirlooms, your favorite books or journals, photo albums or souvenirs from your travels, school or college years shouldn't be hidden away in the top of a cupboard somewhere. If it means something to you, have it in a place that you can see and interact with it often. There are also companies like Kwik Sweep that can help you discard all your rubbish in your home.
Add soft lighting to make a room feel cozier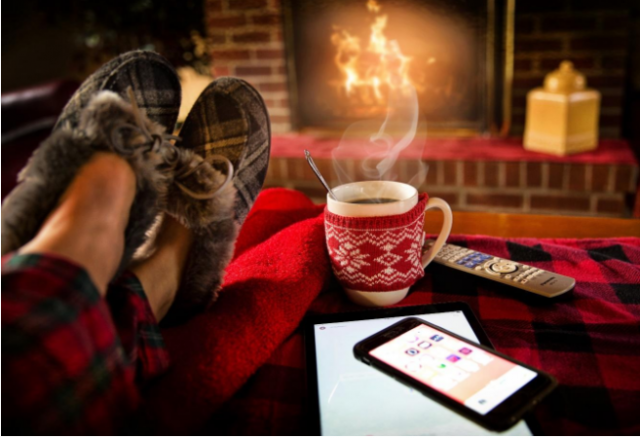 While bright overhead lighting is certainly practical and affordable, it doesn't exactly create a homely atmosphere. Thrift stores are a great place to find some really interesting old lamps that you can place in areas where you'd like to enjoy some softer lighting in the evenings. If you prefer a more modern look, then you can source some statement chandelier fittings or have dimmer switches installed in the TV or living room and bedrooms.
Go with your own flow – design your space to work around your needs
Don't feel hemmed in by traditional design rules, but rather allow your own needs to dictate what function each room provides. If you enjoy doing your paperwork in the kitchen, then feel free to adapt it to a semi-office space. If you enjoy spending time in the garden, then feel free to make it a dining area too. If you like working out in front of the TV, then have your lounge double as a gym! It's your space, so make it work for you!
Add plenty of storage space to keep clutter at bay
If there's just one improvement you make to your home this year, then let clever storage space be it! Not only does it make cleaning up easier (and who doesn't want that?) but it leaves space for the items that you really love to get the display positions they deserve. You can even make the storage units themselves an attraction with a bit of creativity! Focus on areas where clutter tends to accumulate first, and then incorporate the storage solutions you find work the best in other places of your home too. Check out websites like Pinterest and Instagram for heaps of inspiration!     
Incorporate your favorite colors and smells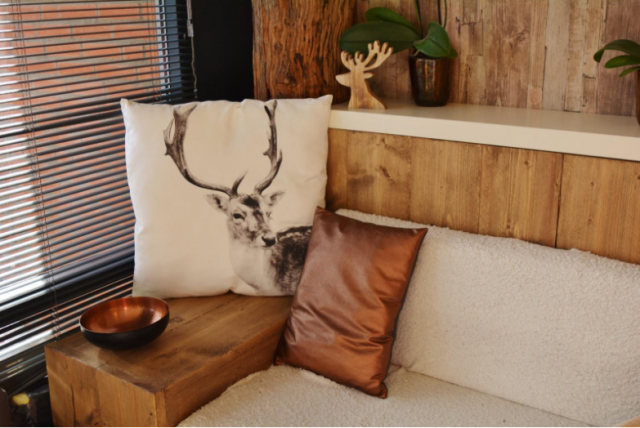 Even if you've gone with a neutral theme for your home, you can always incorporate splashes of your favorite colors in your bedroom, work space, or whichever rooms you spend the most time in. Create a magical atmosphere by using scented candles that bring back treasured memories and relax you the moment you enter your home.
Make it yours
Whether you want your home to be a quiet space to work or study in the evenings, an adventure zone to enjoy time with the kids or pets in, a stylish pad to host dinner parties, or a tranquil retreat from the rest of the world – turning your house into a home is about making it work for you! Before you start any renovation projects you'll need to think of an effective way to discard all your rubbish. Companies like https://mackersskiphire.co.uk/, can help you by providing skips or dumpsters. This will make your renovation much easier.