Sleek, solid and compact, the iPhone 4 and 4s were considered to be a marked improvement on previous models when they were released. They're still a great choice for smartphone users looking for value for money. But you'll need to look after your iPhone 4 or 4s to make sure it withstands the wear and tear of everyday life, and a wallet case is a perfect solution. It looks smart and can also be used to store your bank cards, ID and other important items, keeping your pockets or your bag clutter-free. But with so many options on the market, how do you choose one? Here are some questions to ask.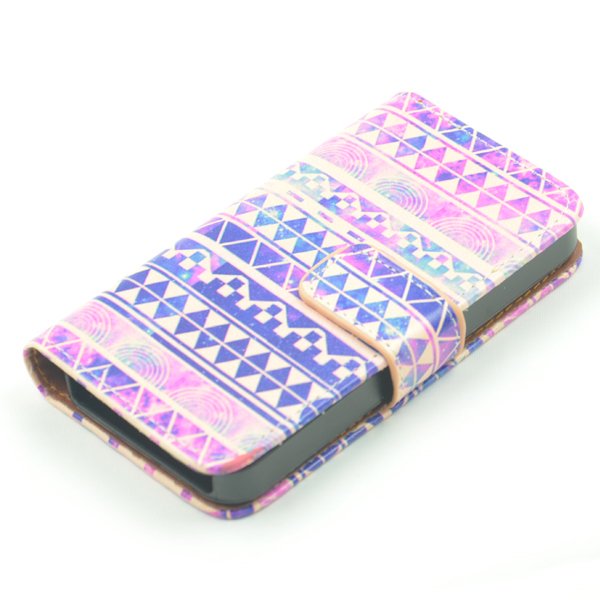 Is my phone made of a sturdy material?
Many of us have been in the unenviable position of having dropped our smartphones onto a tiled floor. A cracked screen is a major inconvenience, but by choosing the right case you can avoid this. Some cases are built for shock absorption, with features such as rubber casings and ribbed interiors designed to cushion the blow. Others are thin and made purely for visual impact. It's better to be safe than sorry, so check if you have the protection you need.
How easy is it to open the wallet case?
Picture the scene – you're awaiting that all-important call from a prospective employer. The phone buzzes and you fumble with the fastening clasp to open your wallet case. In your haste you fumble it, the phone flies off into a nearby drain and the job goes to someone else. The point is that you need to be able to open the phone case with ease. Magnetic fastenings are great although make sure you buy one that stays shut as it will help to preserve the case and the phone in great condition.
How many pockets do I want it to have?
One of the big advantages of a wallet phone case is that as well as providing the perfect protective cover for your iPhone, it also serves as storage for your bank cards, travel cards and other important bits and bobs. Make sure you buy a case that is capable of holding all of the pieces of your life. It will avoid clutter. But do also bear in mind that the more you fill the pockets, the bulkier your phone case will ultimately be.
Can I keep a good grip on it?
This is more important than you might think, as buying an iPhone case that you can't get a firm hold on can be an expensive mistake. Tactile features such as texturized rubber or aged leather are particularly good for this.
How do I want it to look?
Aesthetically, there are lots of options to choose between. There is the old-fashioned leather wallet look or a cool graphic design; there are novelty cases, personalised cases, sleek modernist cases. Whatever your style you're sure to find an iPhone 4/4s wallet case that appeals to you, but first you must decide which style is right for you.
It's easier to make an informed decision when you've had a good idea about what you want from your purchase. An iPhone is one of the most useful devices around and by choosing the right wallet case you can make sure it stays in good working order.