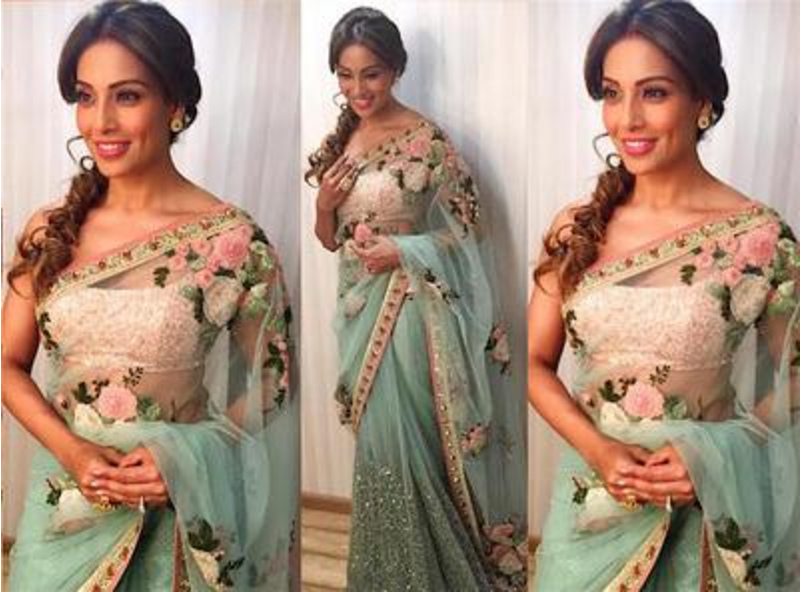 Trends often change and the fashion also keeps changing. But Bollywood sarees is one of the rages, which has always hit this industry and even after being an ethnic wear, it has never gone out of fashion. In fact, it can be said that one of the biggest influences in the Indian fashion trend is the clothes mostly worn by the actors and actresses on screen. The Bollywood style sarees is one such influence, which can revive interest in the vintage outfits, can spark new channels and also loved and remembered as the iconic dresses for many generations. In a single sentence, it can be said that the sarees have represented the Bollywood style a lot.
Earlier, there was a time, when most of the actresses used to wear sarees. Even today, when the western fashion has exploded everywhere, still wearing a saree is almost like a craze in Bollywood and nothing can beat the attraction and grace of these sarees. As a result, a number of women prefer to wear the Bollywood style or Bollywood inspired sarees.
Trends in the Bollywood sarees:
In most of the cases, the Bollywood actresses wear sarees made of the materials like chiffon, silk, georgette and crepe and each of these materials have some significance. These sarees mostly come with heavy embroidery works or with subtle work of sequins. Besides, in some cases, heavy silk materials are also used to create sarees (worn by actresses like rekha, Vidya Balan) and this look is mainly inspired by the regional movies. Silk sarees come with royal looks and the variations available on these sarees are just beyond imagination. For instance: Yash Chopra movies made Chiffon sarees so popular among the women of different age groups. Similarly, sarees like Kanchivaram has got both national and global acclamation as Bollywood has picked up this style.
Apart from that, there are some extravagant sarees, created especially for the period movies. Alternatively, the designers also contribute exclusively on these movies. In both of these cases, these sarees get loads of publicity and become almost iconic.
A lot of twist and turns are seen on the styles while it comes to different types of sarees worn by the Bollywood actresses. Sequins, patchwork, crystal and embroidery works paired with gorgeous designer blouses are the latest trends in the Bollywood style sarees.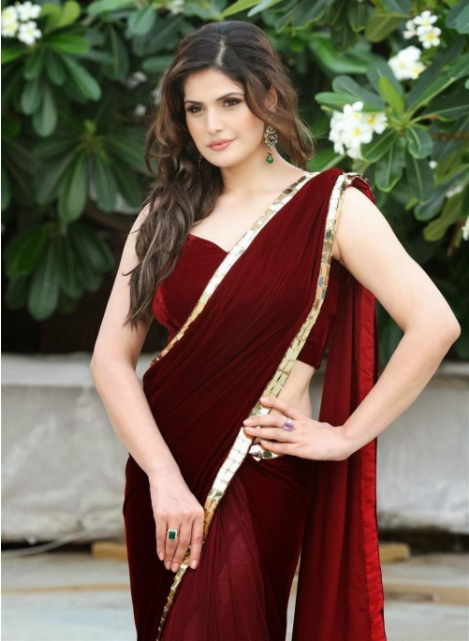 Some important styles of Bollywood style sarees:
Saree is one such attire that offers the wearers a range of styles to flaunt. Just the wearer needs to use her creativity and she is all set. Styling a saree can never go wrong:
Sheer drapes:

You can bring out a sensual look with net sarees and net pallus like as the Bollywood beauties like

Katrina Kaif

and

Kareena Kapoor

. There are a number of sheer fabrics to choose from like chiffon, net, tissue and georgette and all of these fabrics can exude the similar femininity and charm.

Dhoti style drapes:

Dhoti style drapes is one of the popular saree draping styles flaunted by the Bollywood divas. Here the main key is to wear the saree like a dhoti and to flaunt the bohemian attitude.

Neon and nude:

If you are selective about the trendy colors, then you must be aware of it that neon and nude are two shades that dominate the fashion industry. While nude sarees in sheer fabric can bring the fragile femininity out, the neon sarees in georgette fabric can bring out the sensual side of the wearer. So, the main key is to flaunt it like Priyanka Chopra.

Gown style sarees:

Gown inspired sarees are another style that can help the women to get decked up in their favorite sarees and can still look chic and stylish in the special occasions and parties just like the famous Bollywood celebrities.

Simple sarees with designer blouses or cholis:

Pairing your saree with a designer blouse or choli is probably the best method to make the Bollywood saree look hot and sizzling. On the basis of your personality, the cholis or blouses can be of different types like strapless, backless, high neck, noodle strap, corset blouse or bikini style.

Lahenga styled/prestitched sarees:

This saree style keeps all the hassles of draping and maintaining formal pleats away. So, nothing can make you look the best in this outfit. All you have to do is to wear and tuck the saree and therefore accessorize it properly to get the sizzling look.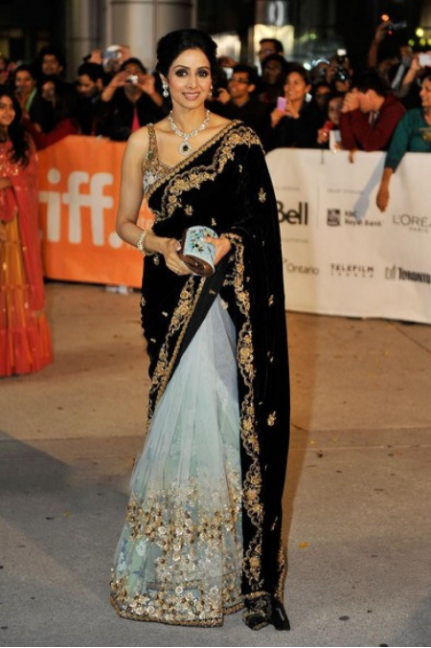 Accessorizing the Bollywood style sarees:
In case you are thinking of flaunting the Bollywood style sarees, then it is better to accessorize those accordingly to look trendy. For example: In case you are wearing chiffon sarees, then these sarees must be accessorized in a complete subtle and simple way. For instance, pearl earrings, stone studded pendants or statement silver necklaces are some of the jewelry pieces that match perfectly with light fabrics like chiffons. On the other hand, in case you are wearing some heavy, gorgeous silk saree, then you can keep the overall look gorgeous. Adding gold necklaces and earrings is a good method to emphasize your look with these sarees.