Hey my dear fashionistas and business women! How are you? Are you enjoying the beautiful days? I'm always here to show you some chic combos and inspire you to look magnificent wherever you have to go. For today, I have a collection of 10 classy office outfits to wear this summer. Are you excited?
SEE ALSO: 15 Clever Ideas To Organize Your Beauty Products In The Bathroom
When it comes to dressing for work, the hot temperatures and summer vibes should not stop us to look polished and sophisticated, but make us experiment and try new things. Even if you are tired of matching colors, patterns and fabrics to look the best, then I need to say that you are on the right destination. The combos I have for you will ease your morning routine and keep you fabulous during the summer season. So, let's check them out and draw some inspiration, you may find office outfits that fit your style, who knows. Enjoy and have fun!
Fashionable Combos with Skirts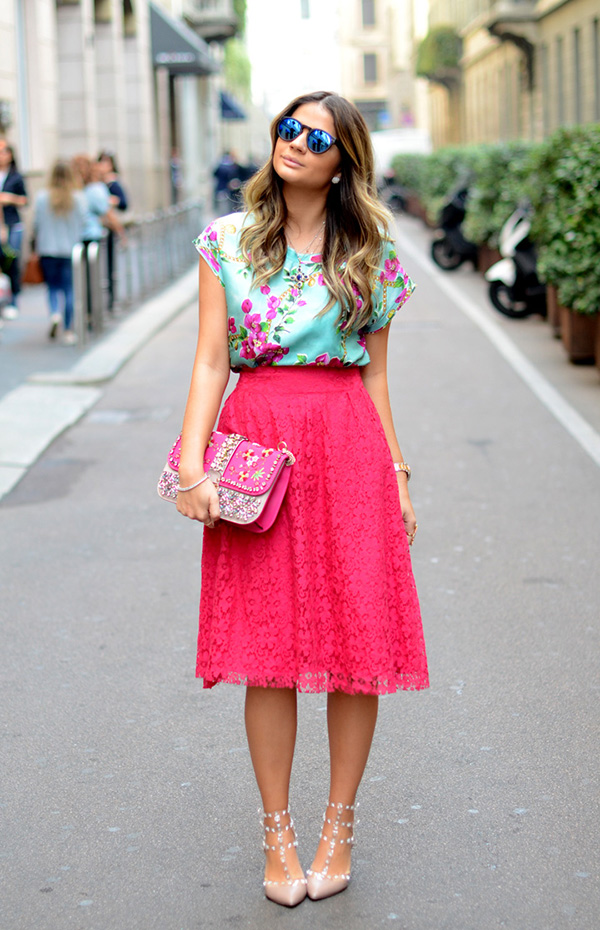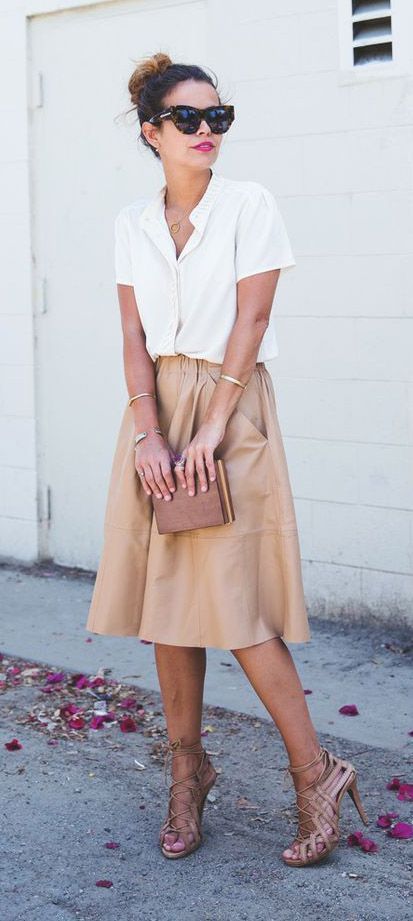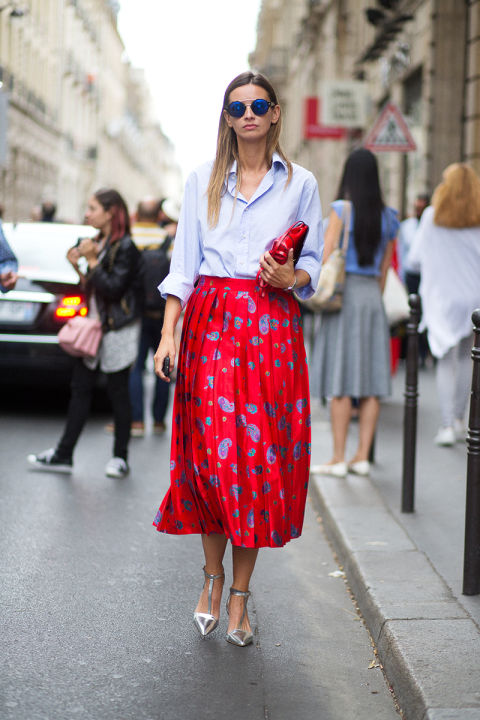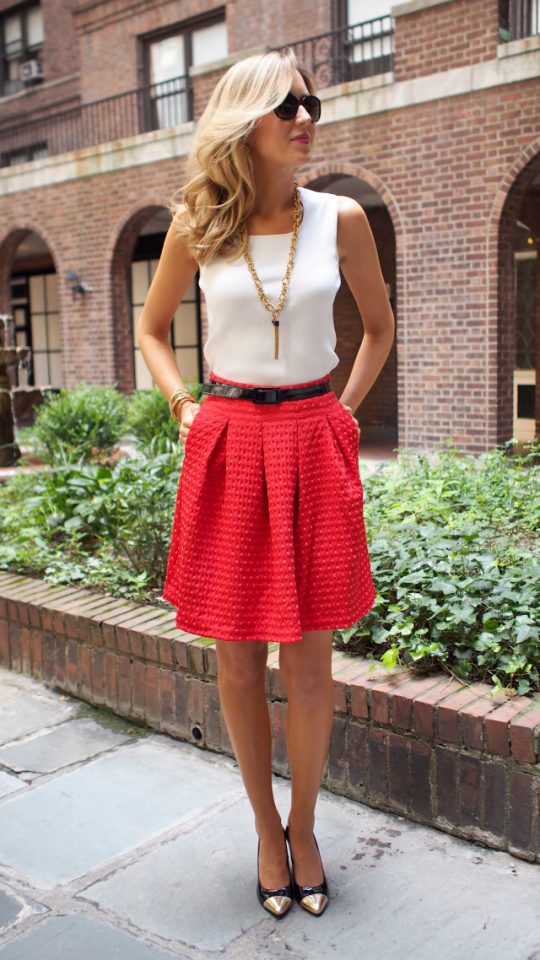 Styling Tips
Wide pants, mid-length skirts and light materials let be your main fashion inspiration this summer, complemented with striking accessories, and classic shirts in bold and cheerful colors and prints.
I have some rules that will help you avoid the strange office looks:
 Short skirts and shorts should cover the legs at least 5 cm above the the knee.
The pieces of clothes in intense and bold colors should be matched with simple and plain shirt or pants.
The neckline should always be 10 cm above the collarbone.
Avoid wearing shirts with thin overalls. Instead pick tops with thick overalls covering your shoulders and made of light materials.
High heels are always the best choice to complete your office looks, so I advise you to find a comfortable pair.
When you decide to wear jeans to work, make sure that the top and the shoes are more elegant.
Floral and striped prints can be worn to work. The other prints can be too much, unless you work as a fashion editor.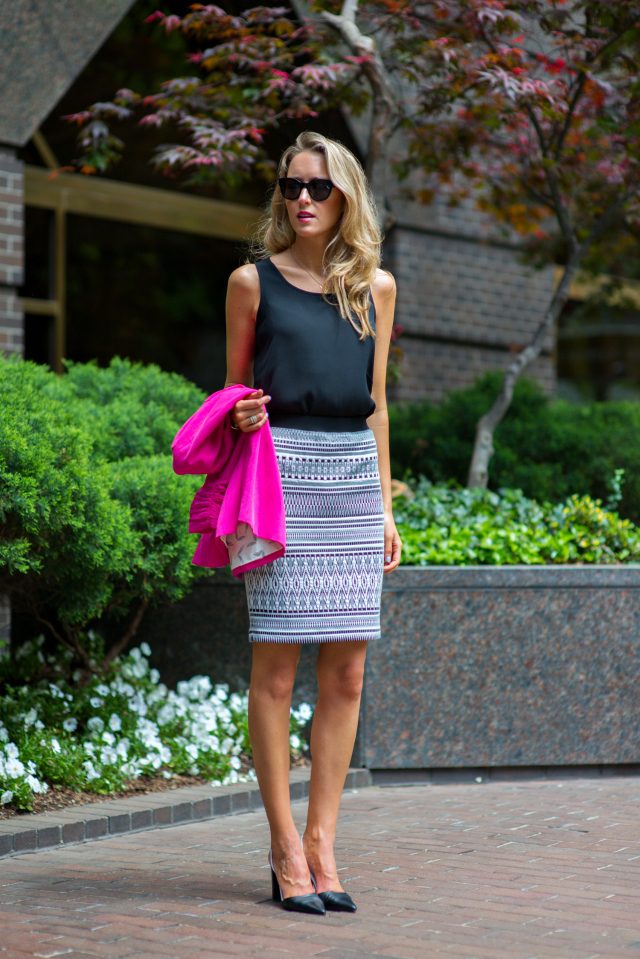 Chic Office Outfits with Pants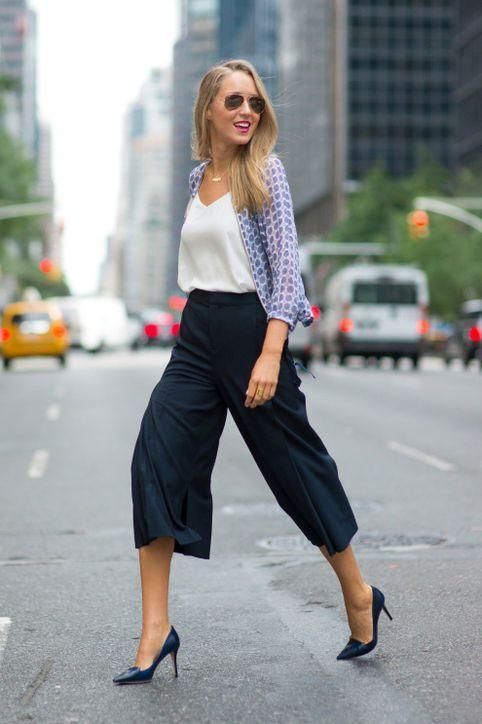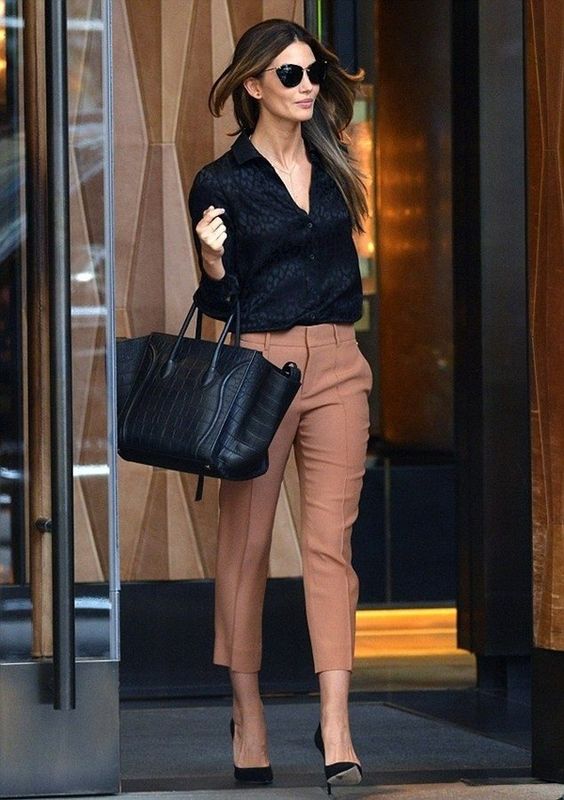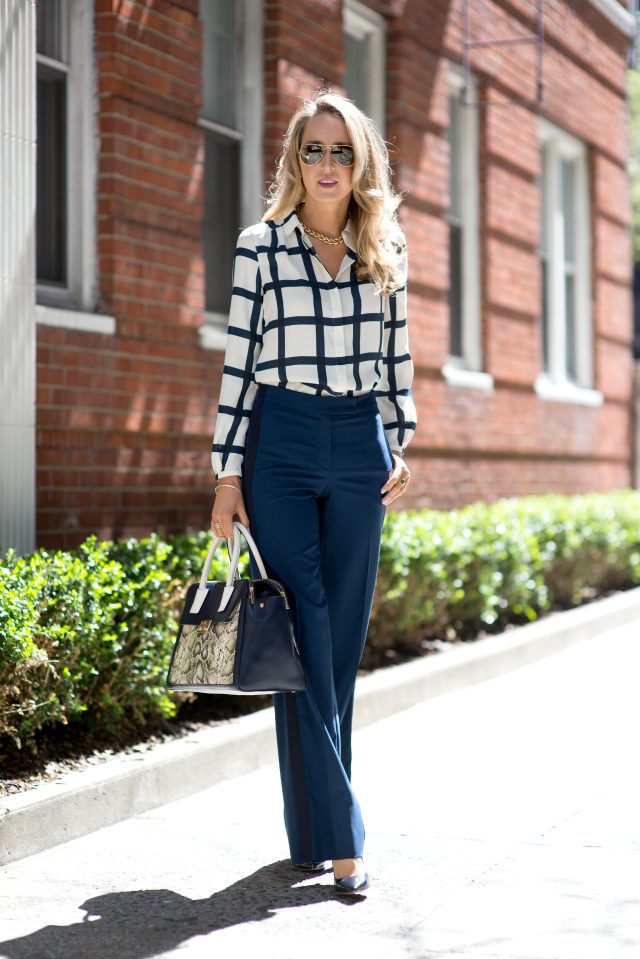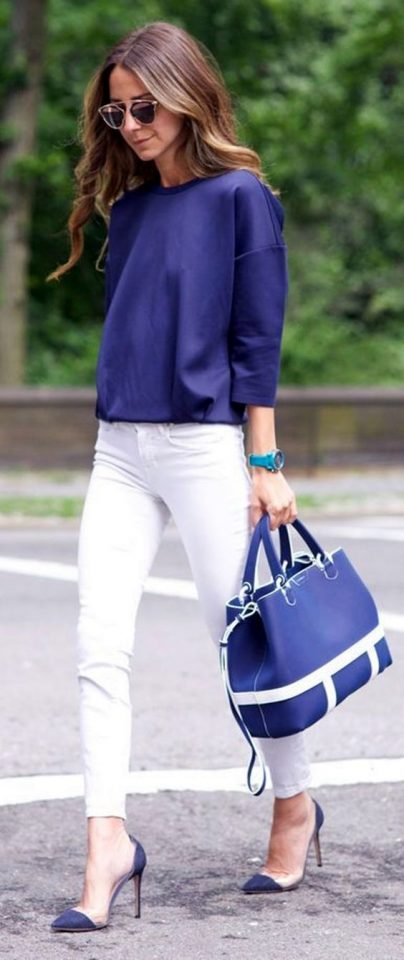 So, what do you think about these combos my dear ladies? Do you find them chic and stylish? Do you like them? Which outfit is your favorite? I would love to know your opinion, so please share it in a comment below. If you have some other combos for work, please share them too –  I would love to see everything you have to show me! Thank you for reading! Enjoy in the rest of your day and don't forge tto stay up to date with the content of Fashion Diva Design!