A warm jacket is an essential item throughout the colder seasons, but as with any other attire, we as consumers want function to meet fashion, keeping us warm and looking good while doing it.
This season's fashion trends are less focussed on the function they offer, and more so on being fabulous, with design themes for jackets in the Autumn/Winter season, doing away with practicality and simplicity in order to bring forth elements of luxury and drama, gaining positive attention wherever they are worn.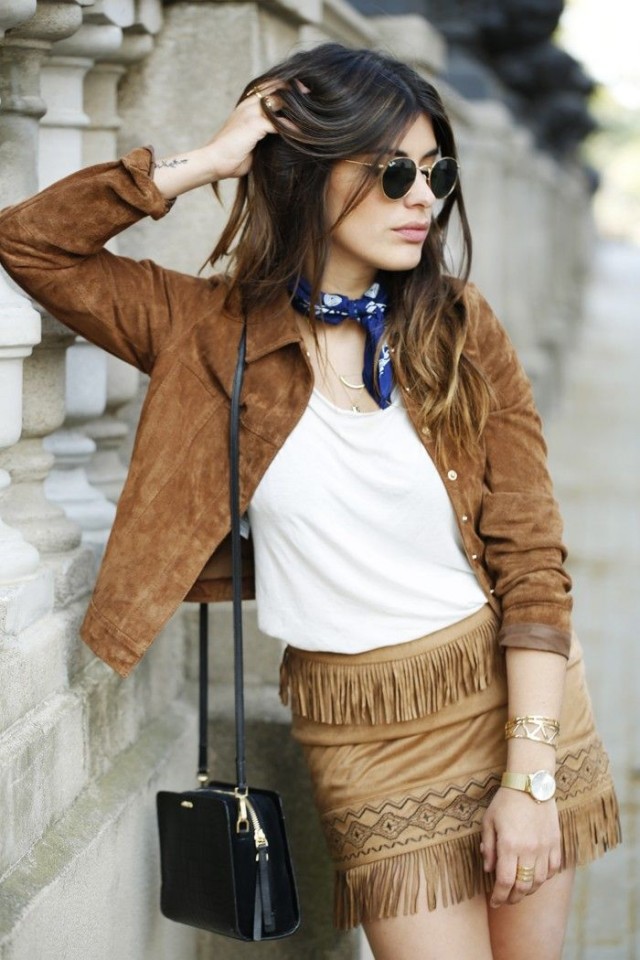 Top Jacket Trends for Autumn/Winter
Blanket Capes
During these colder seasons women may wish to wrap themselves in warmth to protect from the elements. When the primary focus is warmth and comfort a blanket cape is an excellent solution, offering fashionable alternatives that shield from harsh weather and look great too.
Capes are incredibly popular on the catwalks this season, and we are seeing many variations on the trend, in different fabrics, patterns and styles to suit anybody's fancy. Trusted UK women's wholesaler Parisian offers retailers several beautiful options of blanket cape, featuring handsomely checked patterns and opulent faux fur details to keep with the luxurious trend of jackets and outerwear this season.
Duster Coats and Trenches
Old Hollywood glamour is channelled in the season's trend of structured, belted coats that are flattering to any woman's body type. Parisian offers a variety of jackets in this style too, providing both duster coats and trench coats that are well structured. Sleeveless options are available as well, making them the perfect choice when wishing to layer your look, or women can choose a jacket ideal for milder temperatures. A structured and belted jacket is appealing to all women because its clean and classic lines will not only stay fashionable for many years to come, but the simple design will make it a versatile addition to any wardrobe.
Faux Fur
A recurring theme in outerwear for this year's Autumn/Fall fashion season is the luxurious sheen and texture of faux fur. Plush collars, cuffs and trim done in faux fur not only provide warmth but also carry on with the opulent textures of the current trend.
Parisian offers retailers a beautiful selection of jackets and outerwear garments that are accented in faux fur, bringing touches of luxury and elegance into a wide variety of styles, including dusters and capes, allowing faux fur to make its way onto every shoppers desired look.
Sporty Jackets
Sporty outerwear never goes out of style. We've been seeing some over-sized men's jackets making the rounds lately too. The best thing about a coat like this is that you can wear it over anything…depending on the cut, some athletically-inspired coats look seriously chic when worn over a dress to go out. Plus sized women's outerwear can be hard to find in stores but you can easily find some good stuff online.
Suede and Leather
Animal-esque elements are popular all the way across the board this year, not only with the aforementioned faux fur details, but also with garments constructed from leathers and suede, bringing rich textures with them to the scene.
Because of the bohemian look and 1960's and 1970's influences dominating this season's fashions, jackets especially feature tassels and fringes in designs that are ideal for layering and using as a statement piece. The leather biker jacket is also big for this year's colder seasons, fitting right in with the sixties mod trend of the year, with sleek lines and edgy accents such as zippers and buckles. For a wide variety of jackets and outerwear should consider a trusted wholesale provider that strives to stay current where fashion is concerned.
Ladies fashion wholesalers such as Parisian understand that a good jacket is the absolute pinnacle of any woman's winter wardrobe, and therefore provides a selection of garments that encompass all of the hottest trends guaranteed to be highly desired amongst consumers. Using a trusted and reputable retailer such as Parisian ensures great customer service and complete satisfaction with your garments.