Gone are the days when watches were mere time-keepers. Today they are symbols of status, indicators of taste and reflectors of personality. People don't just wear watches anymore; they don their preferences on their wrists. A collector's delight, a timekeeper's pride, and a source of anxiety for the tardy, there is no denying that watches are an integral part of the outfit. There was a time an entire range of watches were made differently for men and women, and those differences were garnered by the age-old prejudices that came with it.
But times have changed and so have collections. And, Omega has come up with those that make the competitors go green with envy. Don't believe us? Check out the few of the best unisex watches by Omega online at authentic retail outlets such as Ethos Watch Boutiques. Trust us when we say, you are in for a treat. They have managed to break the barriers that separated men from women, butch from beautiful. And by that, they have proved their superiority in the watch making world. Read on to find out more.
Haven't watches always been a cause for curiosity, being excellent excuses for designers to gloat? With the increasing collection of this magnificent accessory in the market, Omega has not just managed, but excelled at maintaining its top position on the pyramid. Not only are its products personalised with a hint of easy class attached to them, they're also woven with an extraordinary simplicity, unique to them, and them alone. Carefully constructed to favour bold richness with a feminine touch, playing with subtlety, the range has many designs. Somewhere in the middle of all the masculine and feminine vibes, they have found a way to pacify both. A marriage of the two, without losing the romance – the range provides all kinds of options, wrapped in not one, not two, but many designs. Have a look:
1. Omega Seamaster Planet Ocean, Model: 232.18.38.20.01.001
For those who still have an unspeakable fondness for leather belts, this is the model for you. With its classic black leather straps, and diamond-studded rim, it has managed to amalgamate the classic with the jazz, and the result is nothing short of extraordinary.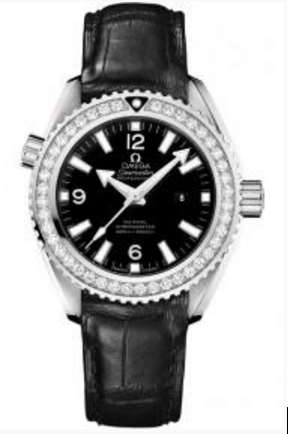 2. Omega De Ville Prestige, Model: 424.25.37.20.58.001
With its chain-like, perfectly intertwined straps, it is perfect for both the genders that. Omega's De Ville Prestige reflects flawless sophistication. Apt for both formal and informal occasions, it can spruce up any attire in no time. With mild shades of gold and silver, it adds a conventional class to it. These marvelous timepieces are available in rose-gold, with blue and gold dials.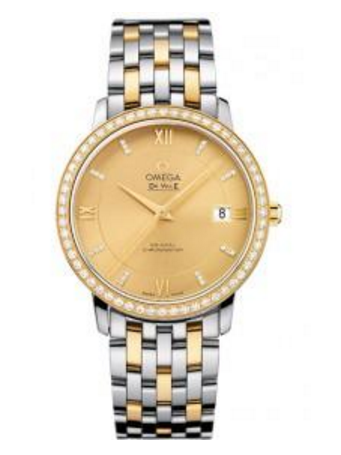 3. Omega Seamaster Planet Ocean, Model: 232.92.38.20.03.001
If you are in search of something new to wrap around your wrists – different from the leather and the steel, this model will suit your needs. It has a smart frame, with deep blue straps, leaning towards a sporty side. With a boyish charm, the dial is big and the hands are huge. Introducing casualness to sophistication, this is ideal for those who do not want a serious look but want be taken seriously.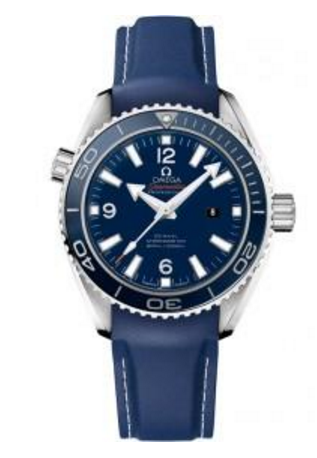 4. Omega Seamaster Planet Ocean, Model: 232.18.38.20.04.001
Who said white watches are for girls? It is time to break all conventions and get down to what you actually like. Embrace yourselves with this pretty bright thing, and make the most of what royalty feels like. Studded with subtle stones, it serves both the genders in equal fashion.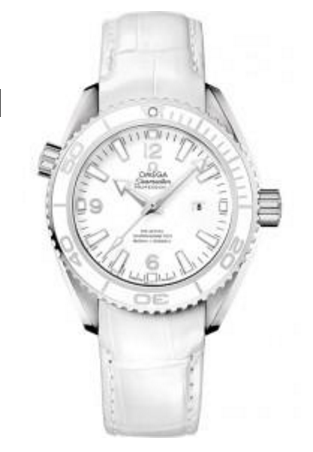 So girls and boys, it is time to call truce. What one can wear, so can the other- both genders can now enjoy equal panache. Check this range out for more variants in the same design and find yourselves enamoured.