Every woman wants to look pretty in whatever she wears. However, at times situation come across when you end up wearing something that does not accentuate your body curves. Hence, it gets important to choose clothes according to your body size so that it can fit you appropriately and make you look even more gorgeous. By choosing the right pair of clothes, you not just look good, but the clothes even make you feel good.  Therefore, know your body type and buy clothes according to that.
In the  market, there are many sizes of clothes such as small, medium, large and plus sizes are available. It is very easy to style medium sized clothes, but when it comes to plus size clothing, things get complex. Reason being, there are very less options available in the market for the brightens women. If you're one of those who wears a plus size dress and wants to rock every outfit that you wear then just a few points you need to take care.  Here are some of the essential points explained about the type of clothing, design, print, the pattern you should avoid and accept to accentuate those curves the way they should.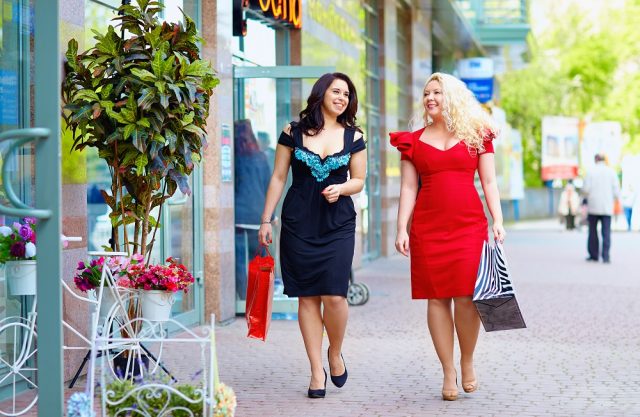 For Women Having Bulky Upper Body –
It is not at all a difficult task to style a plus size women's clothing. All you need to play with some amazing tricks. Such as when having a large bust and slimmer lower body, all you need to wear clothes in such a way that it focus more on your lower part so that it balances the proportion. Also, you can choose the right neckline and material to make the upper body look good. Women having a heavy bust should choose the V shaped neck because it makes their neck look long and sexy. Other than this, make sure you choose halter neck or wide strap dresses in even color. If your arms are heavy, you can team up a cool denim jacket or cardigan on the dress you choose.
Usage Of Right Print Game –  
Clothing prints play a vital role in making or breaking the look of anyone, which is why it is very important that you choose the right print according to your body size. Plus size women should go for the small prints so that it gives an illusion of having good shape. Also, choose simple and not so heavy accessories to team up with your outfits.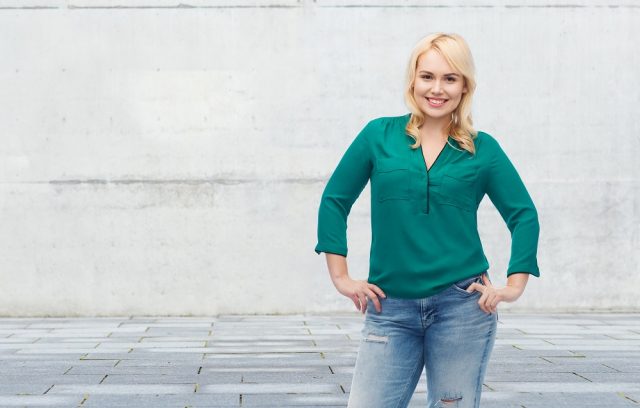 Choose Right Accessory –
We all know how one piece of right accessory brighten ups any outfit. Accessories shouldn't only be according to your outfit, but also according to your body shape. For e.g: if you're heavy, wearing a lot of heavy accessories can be a big turn off. Therefore, choosing the right accessory is very important to rock the women plus size clothing.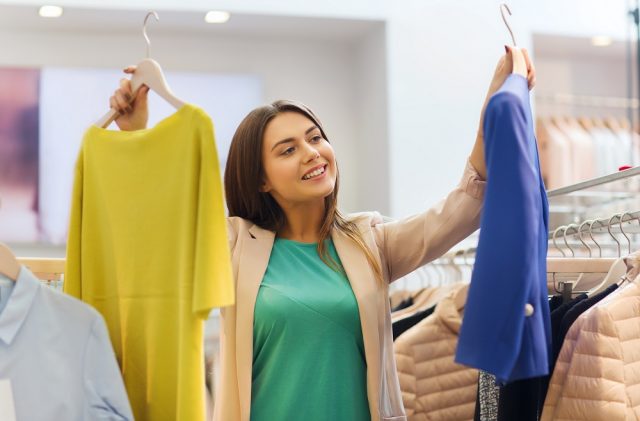 For Women Having Heavy Lower Body –
If you have a heavy lower body, you should choose clothes that pay more attention to your upper body to balance the proportion. You can team up spaghetti top with the pencil skirt to show your curves in a right way. Also, buy the inner garments according to your size. Many women do not wear the inner garments of right size which is why the body shape doesn't look flattering. Keep this thing in mind, and your curves will make you look good until when you show them off in a right way.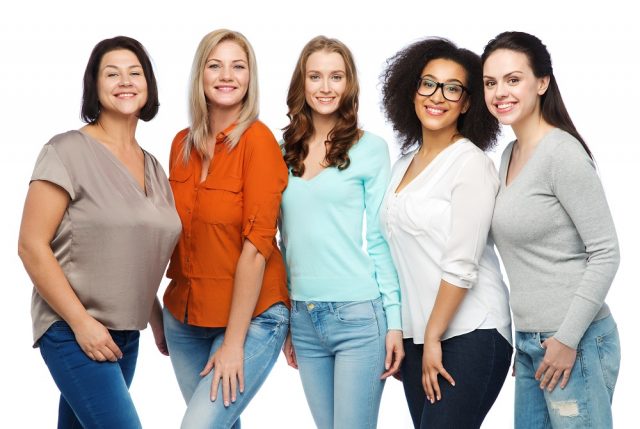 These were some of the important guidelines for all the women who wear plus size clothing. Follow these tips and rock every look that you want to.