When celebrities or better said fashion setters like Rihanna, Rosie Huntington-Whiteley, and Gwyneth Paltrow, all head out wearing white blazers in just a few days, we  definitely take notice. This type of blazers are going to be one of the hottest this spring, so we should definitely hurry up and update our wardrobes. If you are looking for a piece that will keep you warm during the cold read this article.
SEE ALSO: IDEAS TO WEAR BELL SLEEVES THIS SPRING
I love this piece of cloth because it can easily take you from a crazy GNO to a formal work event and then to a causal weekend with friends. You just need to style it right and you are ready for every event you need to attend. Let's take a look at the outfits here and draw some inspiration to make some wonderful outfits. Enjoy and have fun!
Chic Outfit Ideas to Copy This Spring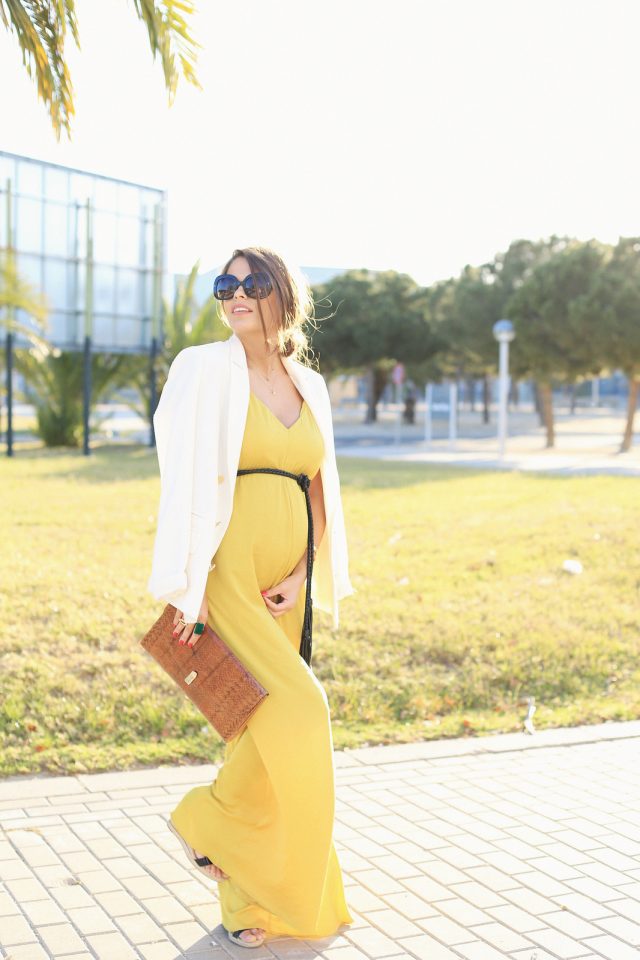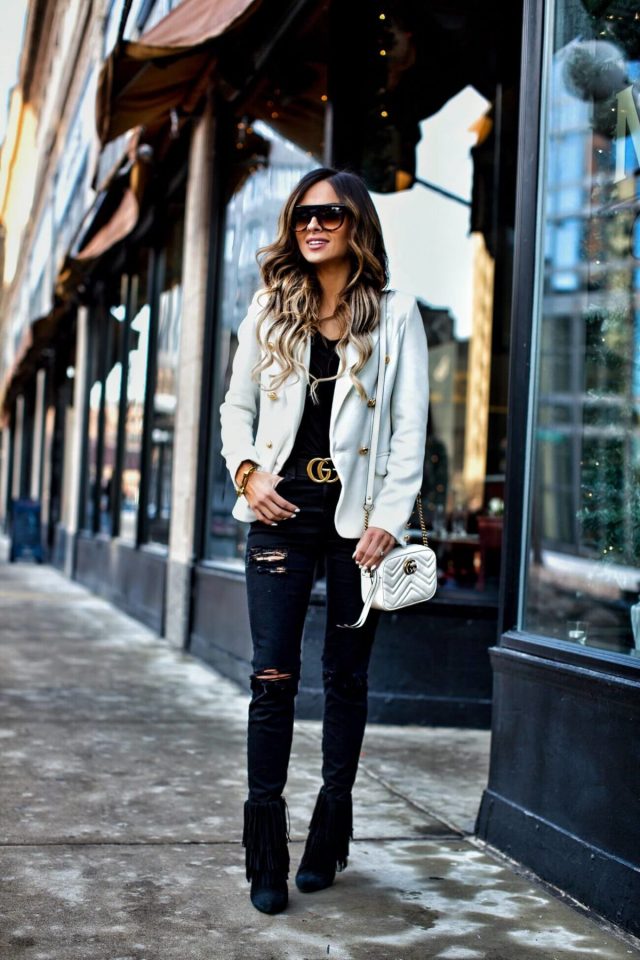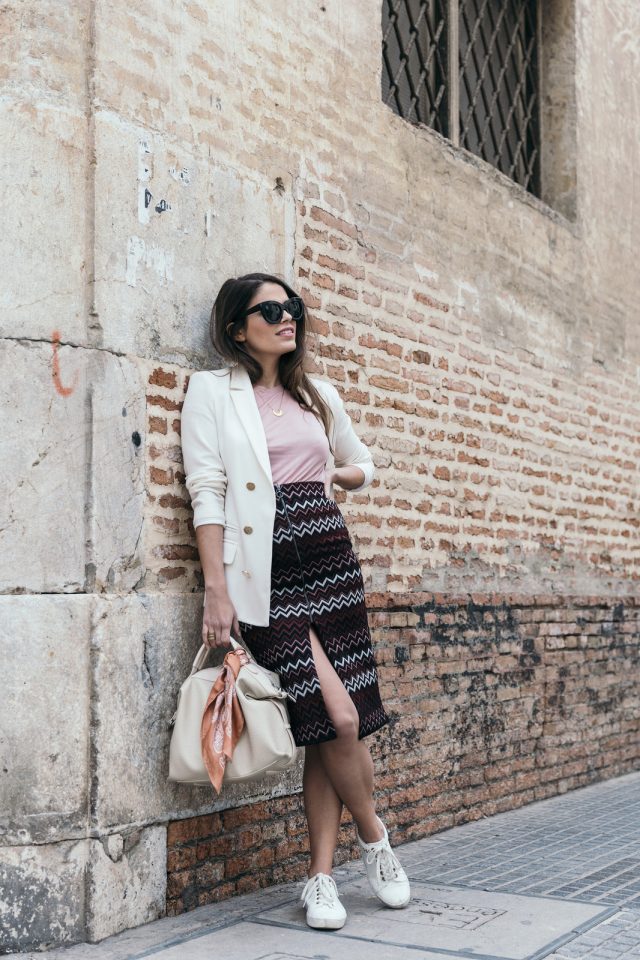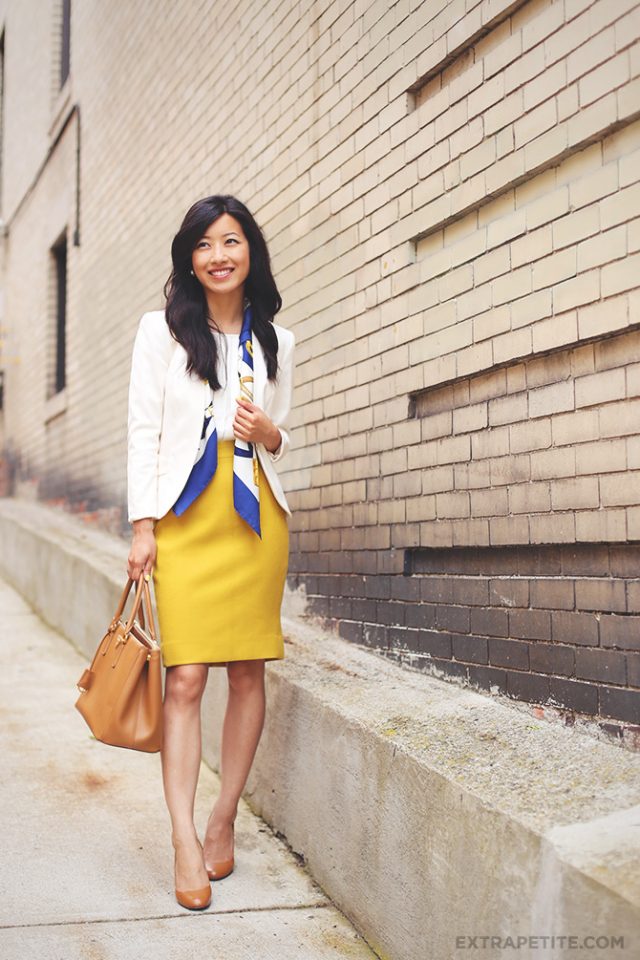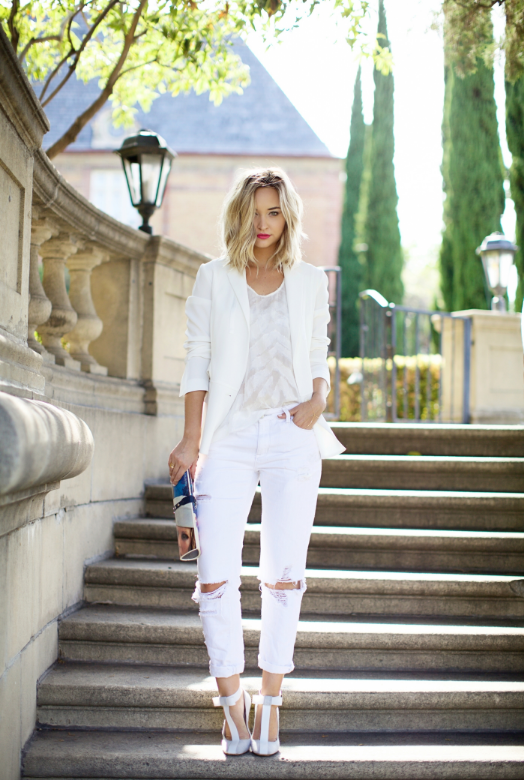 The best thing about a white blazer design is that you can style it with everything and look mesmerizing every time you decide to wear it. Have a  lovely sleeveless dress or sleeveless top that needs some coverage? Looking for an outerwear for spring time outerwear that you can wear with everything printed? A white colored blazer will solve all of these problems!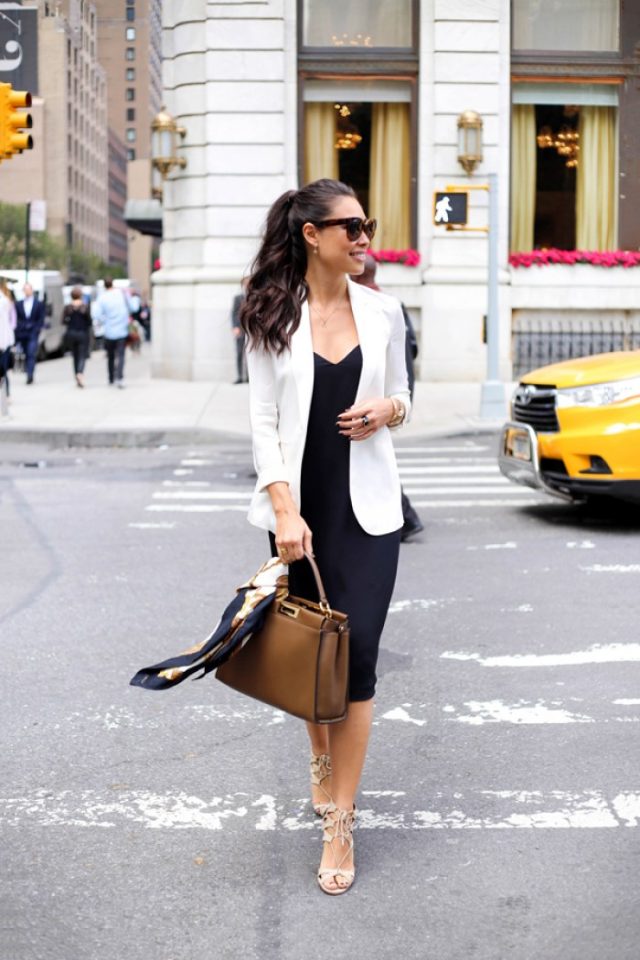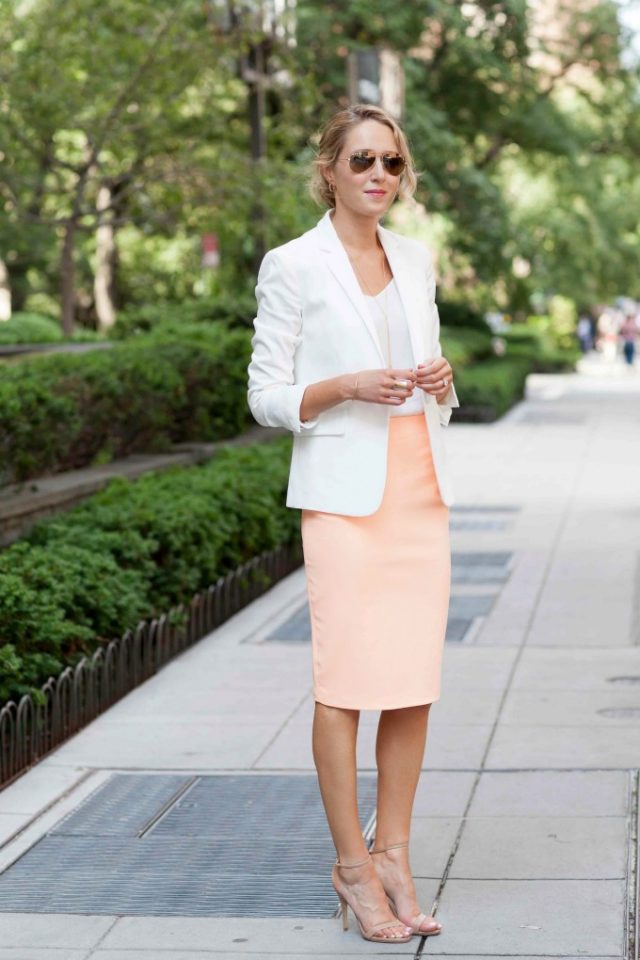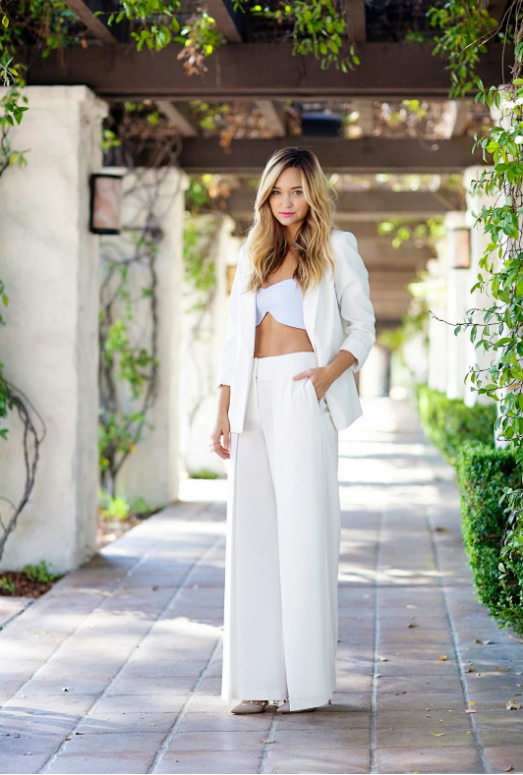 Why white blazers? They are much more elegant and outstanding than the cardigans. Or in other words, they will make you look much more lovable and stunning than any other grab and go piece.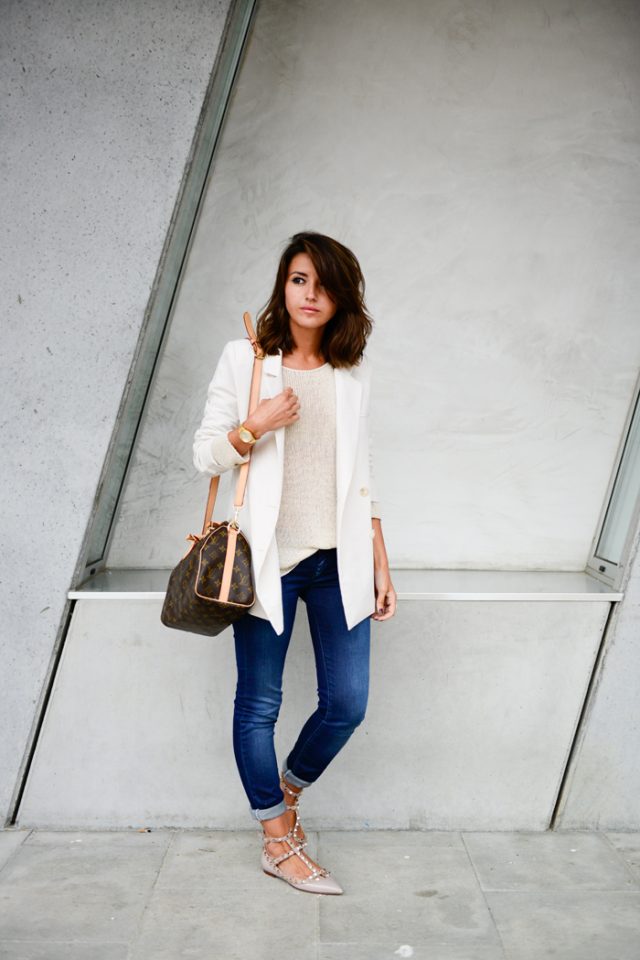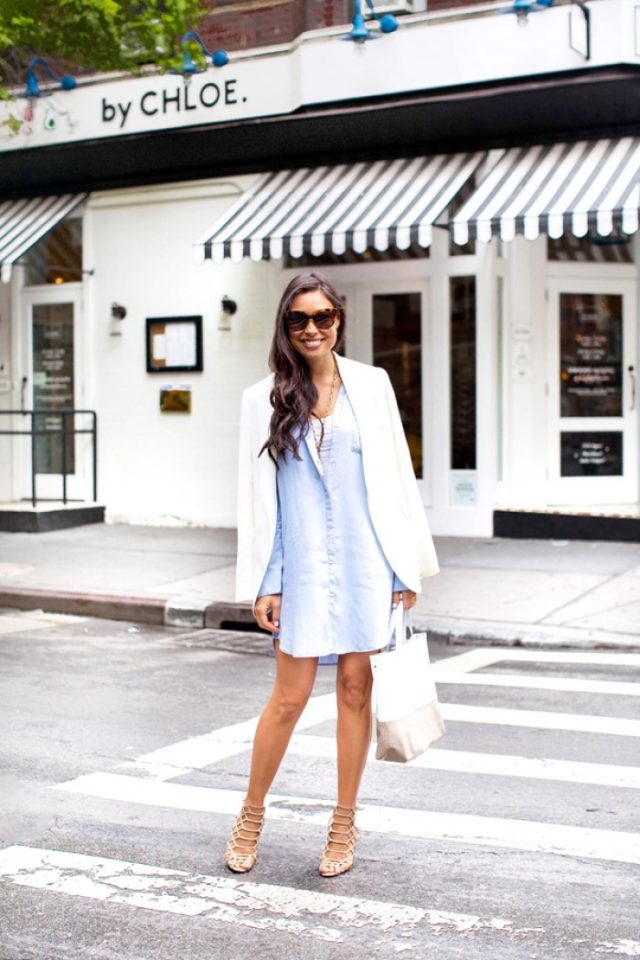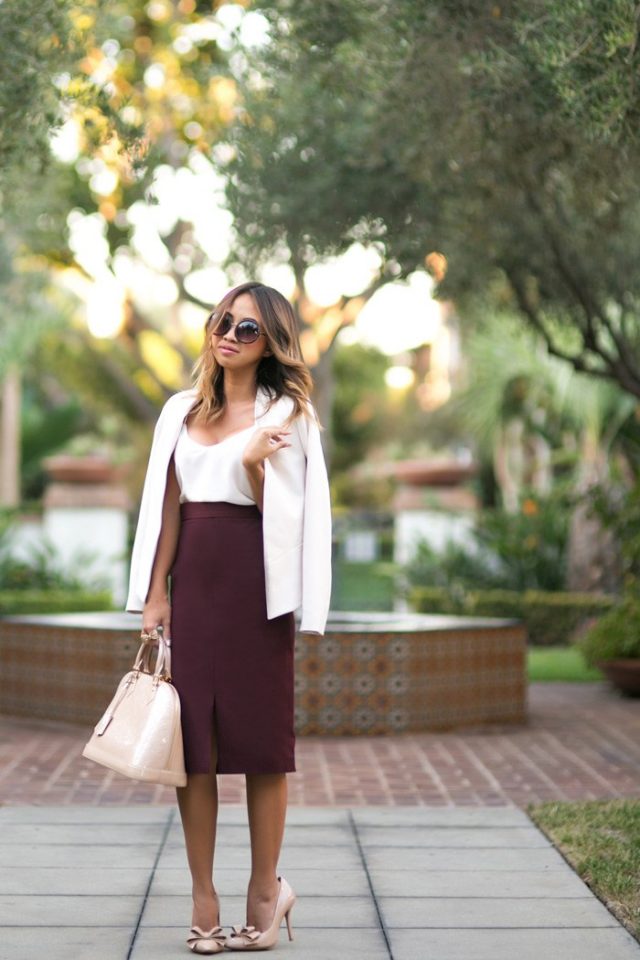 White color don't flatter everyone's coloring. On some ladies white is just too stark. The good news is that you can choose some other shades, like light ivory. Choose the shade that fits your skin the best and go out with style, like a real diva!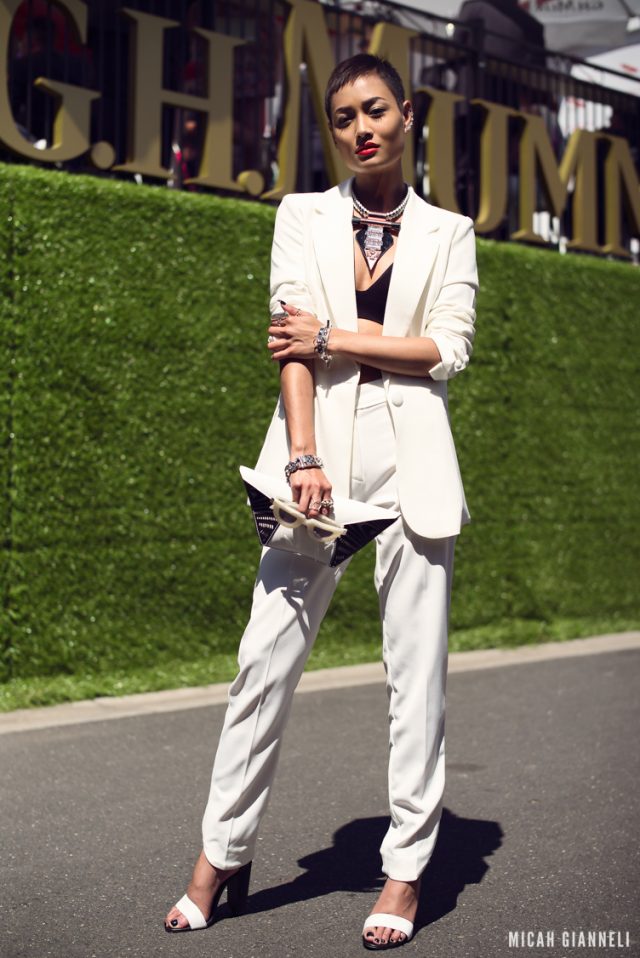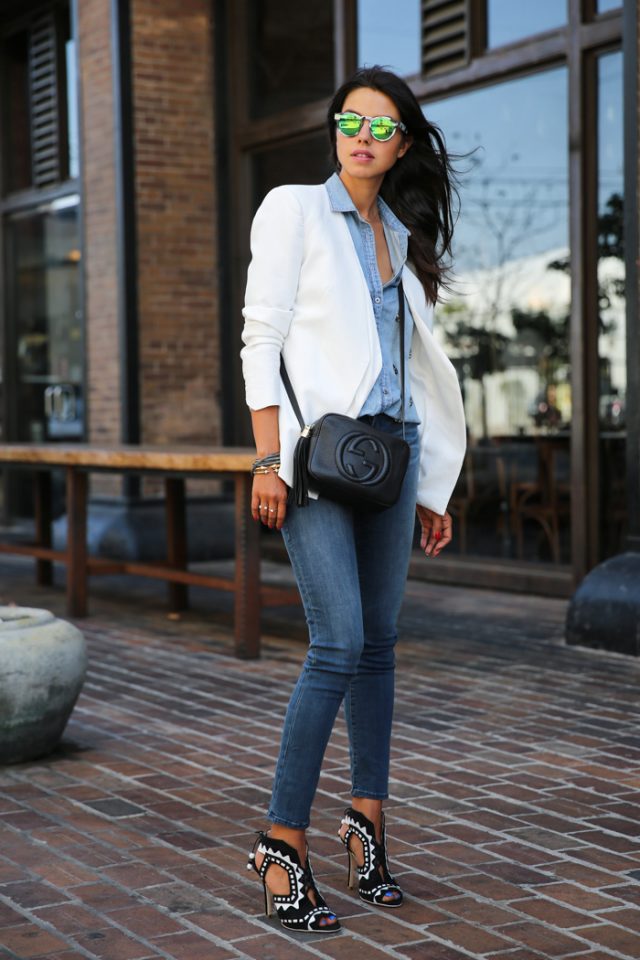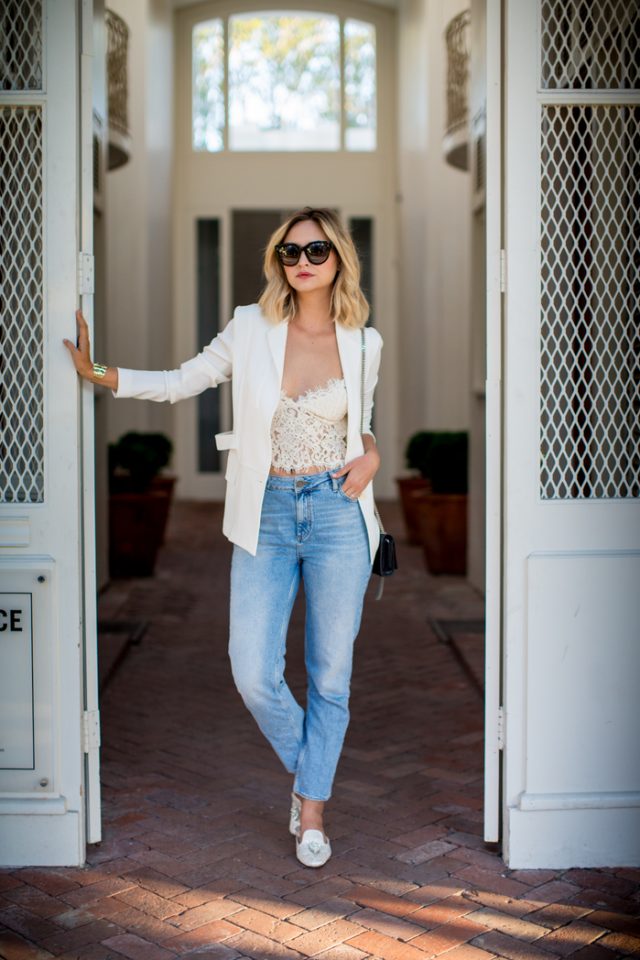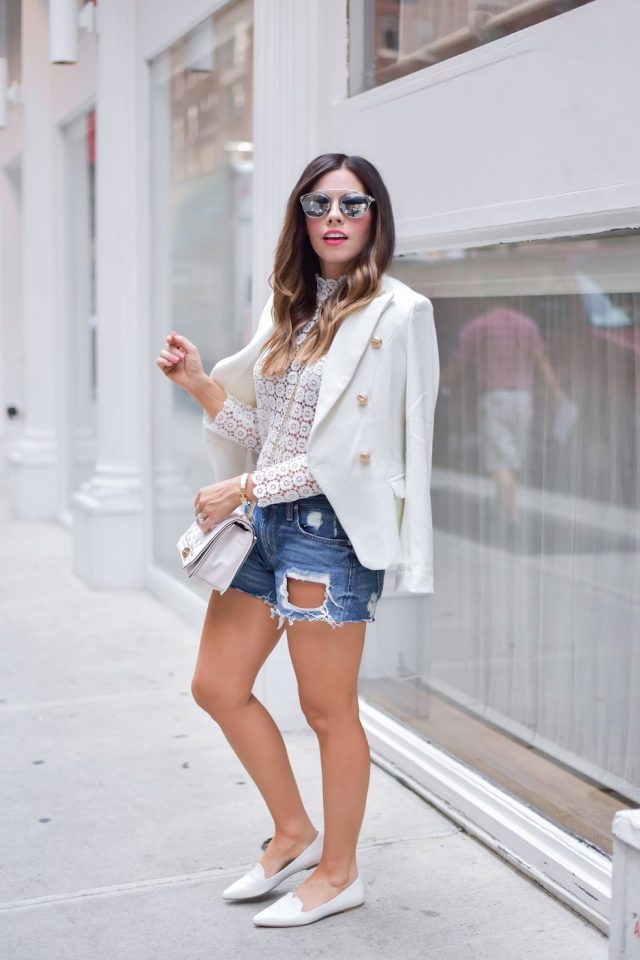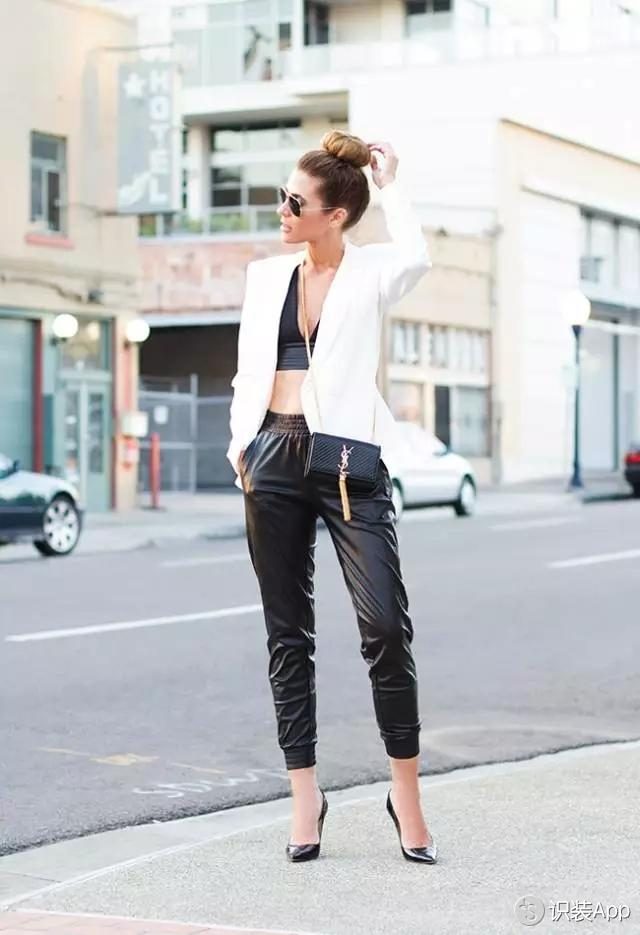 So, what do you think about these combos with white colored blazers my lovely fashionistas? Do you find them charming and stunning? Which combo do you like the most and would you like to copy this season? Share your comments with me below! If you have some other ideas to wear this piece of cloth, share them too – I would love to see everything you have to show me! Thank you for reading! Enjoy in the rest of your day and don't forget to stay up to date with the content of Fashion Diva Design!