These days many people opt out of a traditional church wedding in favor of saying 'I do' on an exotic beach. This may involve going abroad for a wedding or simply utilizing some of the beautiful coastline that we have here in the United States. We have run several articles on glamorous wedding dresses but as a guest, the task of finding the right outfit for a beach wedding can be tricky too. With sand, sea air and sunlight to contend with it can be a battle to find something that keeps you cool and comfortable without being too casual. The formality of beach weddings will vary so it's generally best to research the resort or ask the bride and groom what kind of dress code is appropriate before the big day in order to plan your outfit – it is not usually good etiquette to mention this on the invitation. In the meantime, here are a few ideas for inspiration before you jet off.
The dress
Bright colors  bold patterns and sensible material and three of the main stipulations when it comes to a dress to wear for a beach wedding. You need something that can keep you cool so the lighter the material the better. Something like chiffon or satin would be perfect for a more formal wedding whereas cotton is ideal for a more casual affair. While creams, beige and nude colors might look great at an indoor wedding, the beach is a place of sunshine and joy so your outfit should reflect this. Pick bright, summery colors such as yellow, hot pink or coral and opt for vibrant prints like floral or polka dot. A maxi dress is a practical yet elegant look and the flowing material will keep you cool. Roberto Cavalli does a stunning floral collection of maxi dresses that would be perfect for an Oceanside wedding. For a more formal look you could try a sensible cocktail dress made out of lighter material but remember that coastal winds can often be brisk so keep this in mind when choosing a dress – nothing too short and light that might whip up quickly.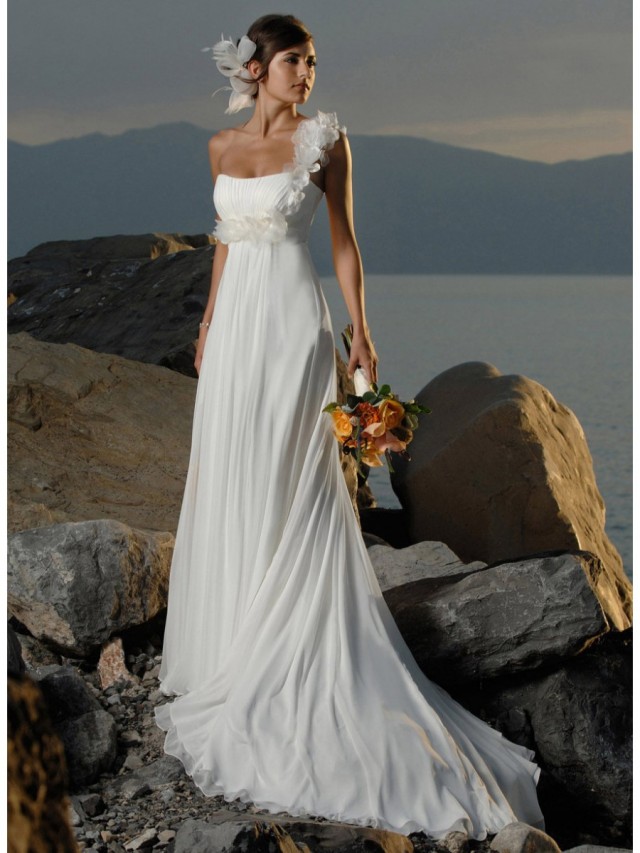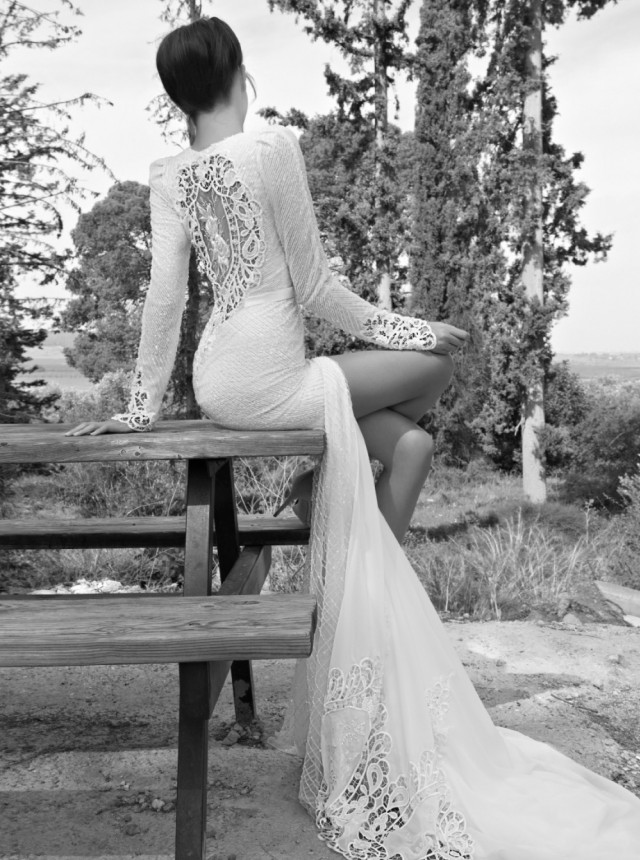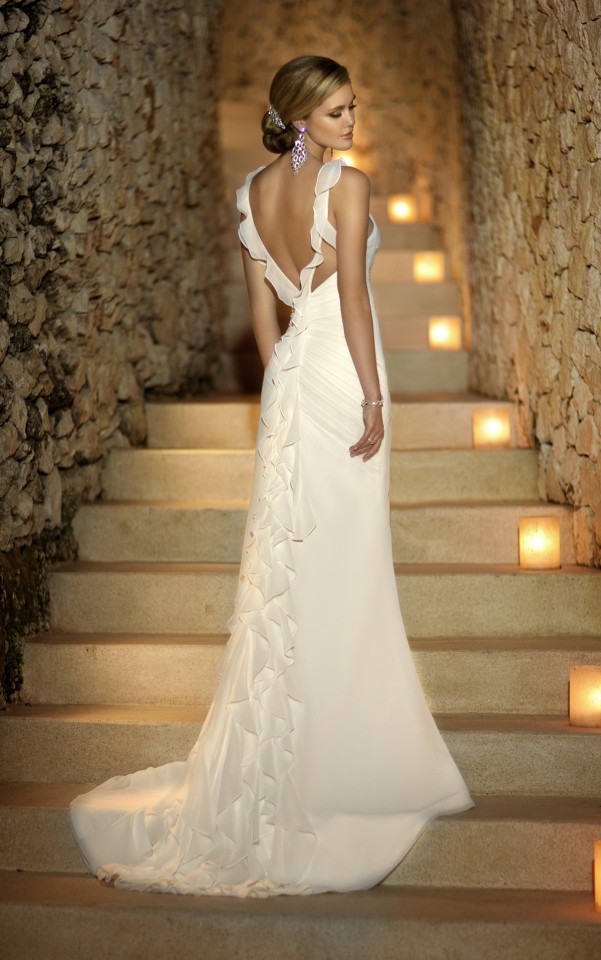 The s
Navigating your way across a beach in six inch heels is not practical – you will sink. Sensible flats are your best option but that doesn't mean you need to abandon all sense of style and wear your pool side, rubber flip flops! Christian Louboutin does a wide range of embellished sandals with eccentric detail that needs no heel to glam it up. If you prefer to have some height then opt for a wedged sandal that will give you more coverage across the sole of your foot and prevent you from loosing a spiked heel in the sand. Most importantly, don't forget to have a pedicure before freeing your feet on the beach otherwise whichever shoe you go for, your look will be compromised.
Accessories
Because outfits for a beach wedding tend to be more casual than a traditional wedding, you can use accessories such as jewellery and handbags to add sparkle and glamour to an otherwise simple outfit. Bold, statement, costume jewellery such as earrings, bracelets and necklaces can come in really useful here and can be picked up on the High Street relatively cheaply. If you decide to wear a maxi dress than a dangly pair of feather effect or gypsy style earrings will finish your look beautifully, while a luxurious string of pearls and chunky bangles can be the perfect accompaniment to an elegant cocktail dress. Nautical pieces have been prevalent on catwalks worldwide in the past few years and the beach is a perfect place to showcase this trend. Chanel do a sublime conch effect clutch bag that is stylish, practical and in keeping with your location.
Don't forget…
While the temperature may rocket during the day the winds can pick up and when the sun goes down it will become decidedly chilly. Remember to bring a pashmina, shawl or cardigan to keep you warm. During the ceremony you will also want to see what's going on without the glare of the sunlight in your eyes (or maybe you'll just want to hide your tears) so don't forget a pair of killer shades – as well protecting your eyes, an oversized or cats eyes style pair of sunglasses will give your outfit an sophisticated 'Elizabeth Taylor' edge. Finally, remember to take out a good travel insurance policy before you go. For many people who choose to go abroad for their wedding, finding the right wedding insurance policy is essential as travel can involve risks that may effect the special day. Cancellations, bad weather or loss/damage to your belongings can all seem a lot more dramatic with a wedding imminent. Even as a guest you will find yourself carrying more valuable clothes and possessions so protecting these is important – you don't want to find yourself with nothing to wear on the big day and if you do, you certainly want to be compensated for it!