For most of us, fashion is important. It isn't any different when driving. There's nothing more empowering than driving a stylish car in a stylish outfit to match.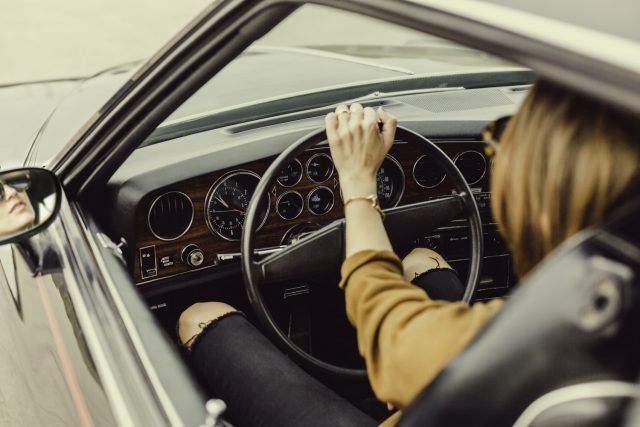 However, there are certain things you should never wear when driving. Some items of clothing can restrict your movement and make driving unsafe. This makes car accidents more likely, which sadly isn't uncommon. If you've been in a car accident and it wasn't your fault, try contacting a personal injury attorney. You need to think about your next steps carefully and you must get clarity on your situation. Driving safely is important, so what should you not wear when driving?
High heels
As glamorous as an amazing pair of stilettos make us feel, high heels are an ultimate no-no when driving. The heel can prevent you from getting a proper feel of the pedals and can adjust the amount of pressure you put on the brakes. Plus, heels can get snagged on the flooring of the vehicle. So, if you're heading to the ball, leave your heels in the back and opt for a more sensible shoe like trainers or pumps. Change into your fab heels when you've parked up.
Stiff leather jacket
A leather jacket is a fashion essential. It never goes out of style. However, it's not something you should be wearing when driving. Stiff leather jackets can restrict your movement, making steering uncomfortable. You'll find it cuts under your armpits and generally doesn't make for a pleasant driving experience. So, keep your leather jacket on the seat next to you and chuck on a soft jumper instead.
Flip flops
When summer's approaching, a pair of flip flops are an easy and flexible thing to slide on. But you shouldn't slide them on to go driving. Flip flops are flimsy and easily slip off. They can make braking difficult, and you might even lose one underneath the pedals. Sturdier shoes with laces make for a better and safer driving experience.
High-waisted jeans
High-waisted jeans have been in fashion for a while now, and it doesn't look like they're going out anytime soon. They're a flattering fit for all body shapes, tucking in the stomach and accentuating your curves. However, high-waisted jeans tend not to be the most comfortable, especially if they're non-stretch denim. You might find that sitting upright for a long journey in high-waisted jeans makes you feel restricted and hurts your stomach. Looser fitting items are better for full concentration on the road.
Bulky scarf
In winter, we all enjoy wearing chunky scarves to wrap up warm. They're a great accessory. Driving in a bulky scarf, though, is unadvised. You might not be able to turn your head properly to check your blind spot and see oncoming traffic. Safe driving requires full movement of your head and neck, so unravel the scarf and keep it out of the way for your journey.