Although is freezing outside, that doesn't mean that we should stay at our homes all the time. There are plenty of fashionable outfits that can keep us warm and stylish at the same time and today I'm here to show you some of them. Are you excited? Summer may be your favorite season, but you should enjoy the winter too. The outfits that you will see below will make you look outstanding and fabulous, so let's check them out and draw some inspiration. Enjoy and have fun!
You can embellish your black and white combination with a red bag and tartan scarf. The scarf is one of the most essential pieces that you should wear during the freezing days.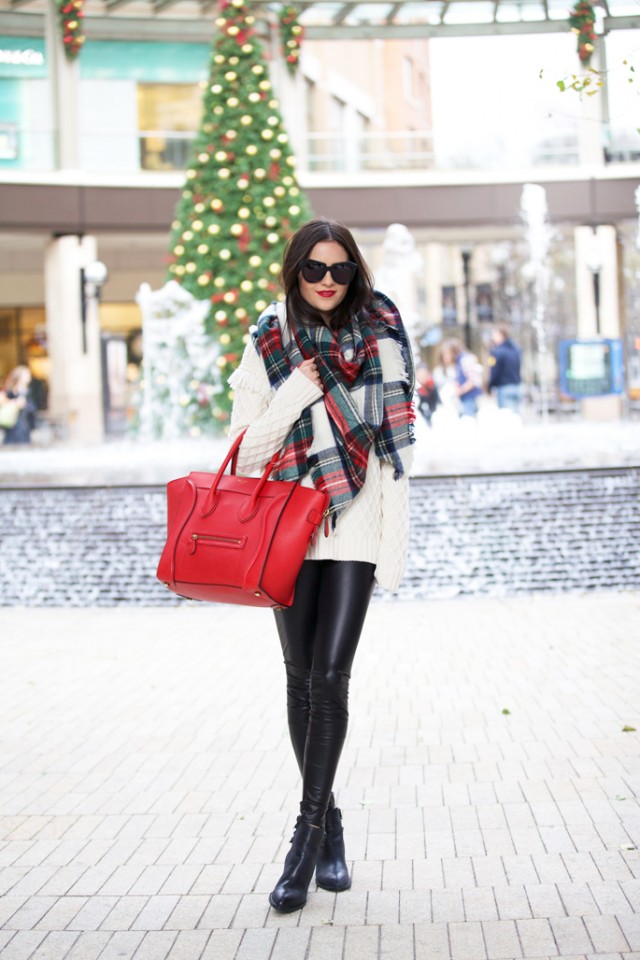 A pair of knitted hat and scarf will keep you warm and cozy and will give a fresh touch to your look. You can also make a statement with hat and scarf in bold color, and match them with monochromatic and simple clothes.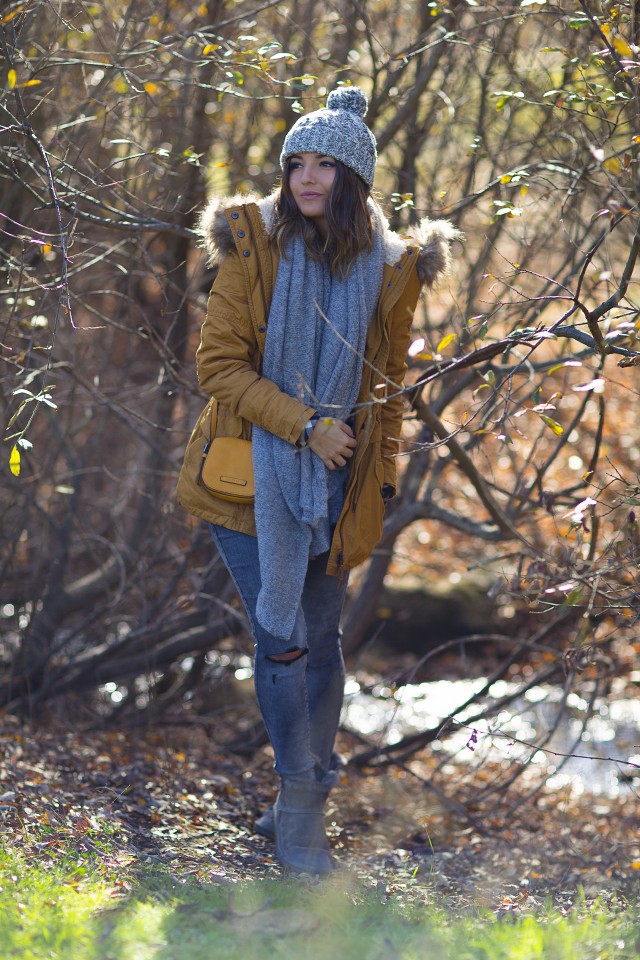 If you are searching for simple, yet modern and stylish combination for every occasion, then check the outfit below. Red, black and white go great together and the pieces are perfectly matched.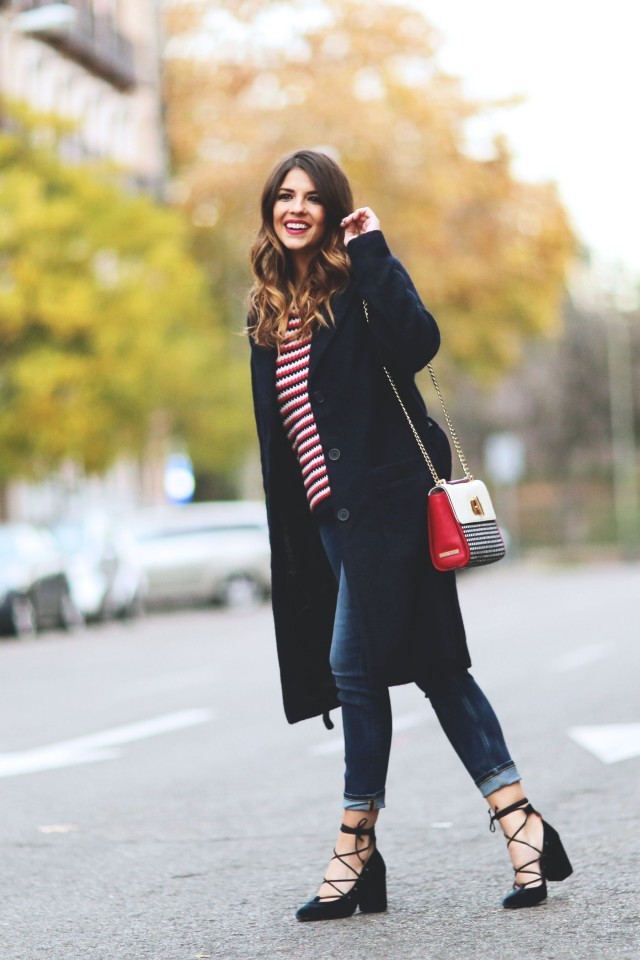 A tartan scarf can be matched with a tartan jacket. But, I advise you to be careful because you can look outstanding or like a clown.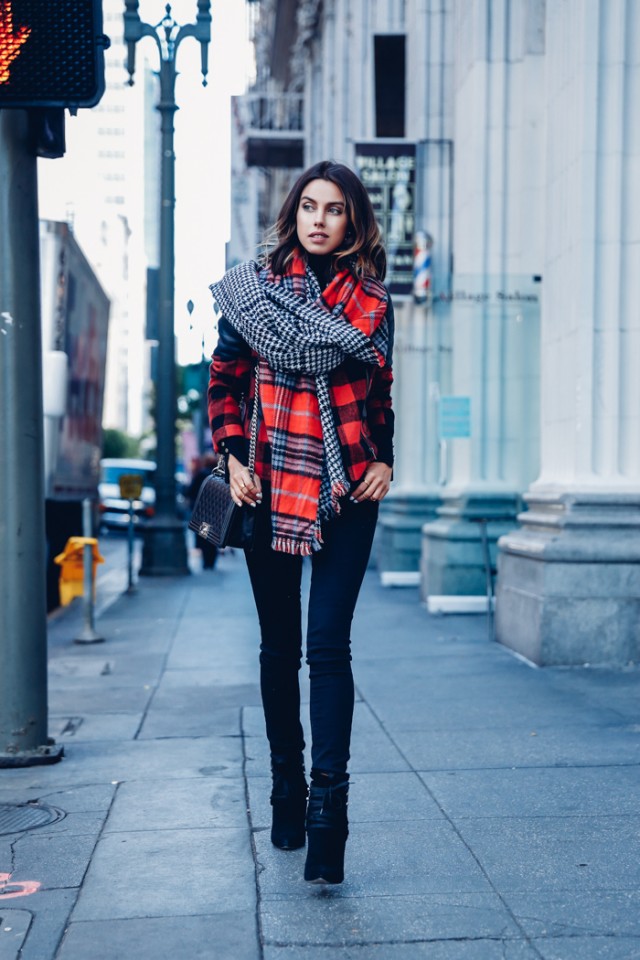 Fur coat is must have piece for the moments when you want to look fabulous and glamorous. This kind of coat will keep you warm and stylish at the same time.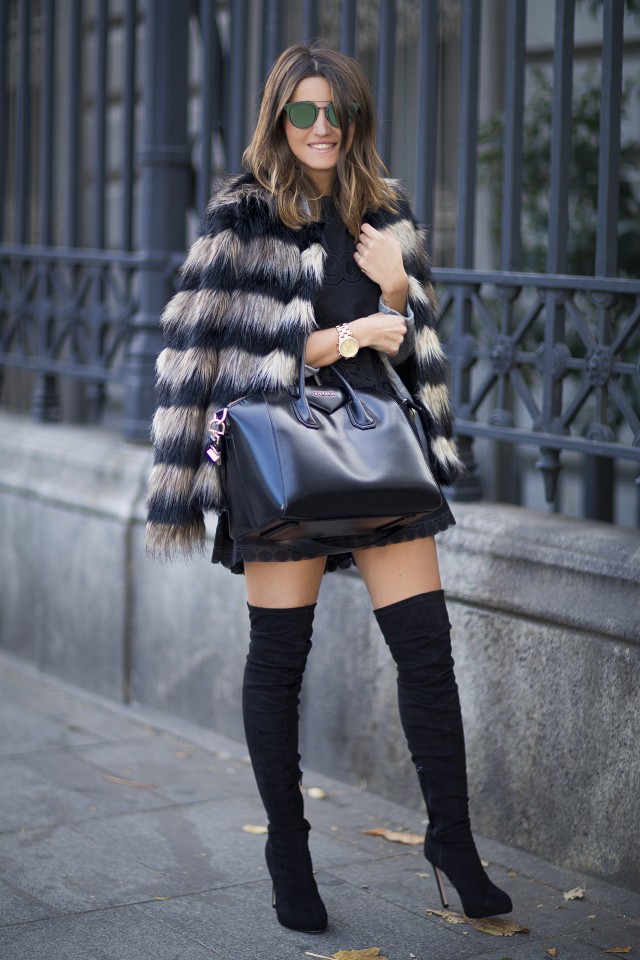 Knitted dresses are trendy and can be combined with over the knee boots. You can make astonishing combinations this winter with colorful or monochromatic knitted dress.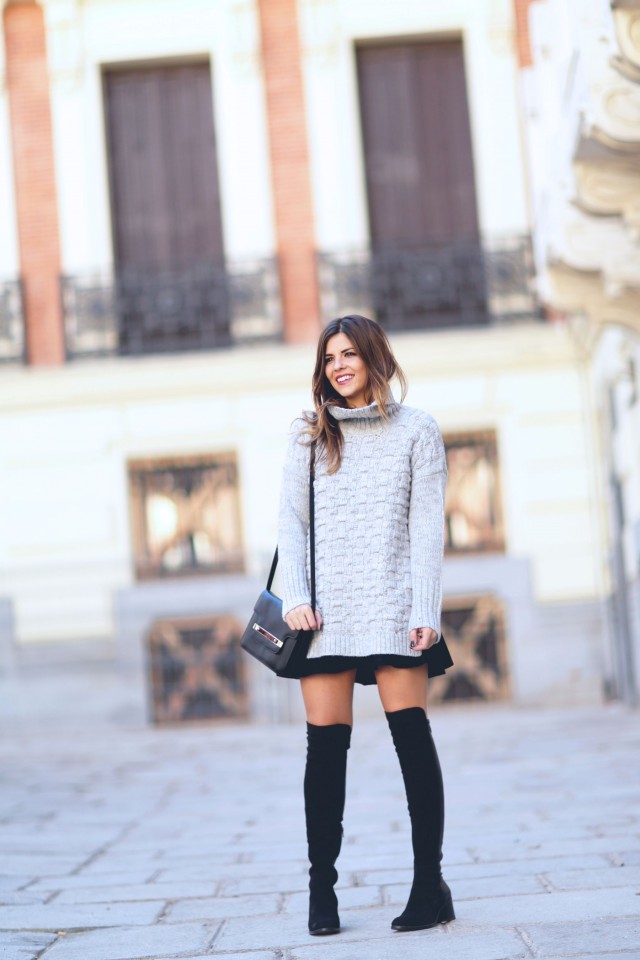 You can wear every shade of brown in one combination this winter and look fascinating. You can style brown gloves, pants and boots and beige coat and jumper.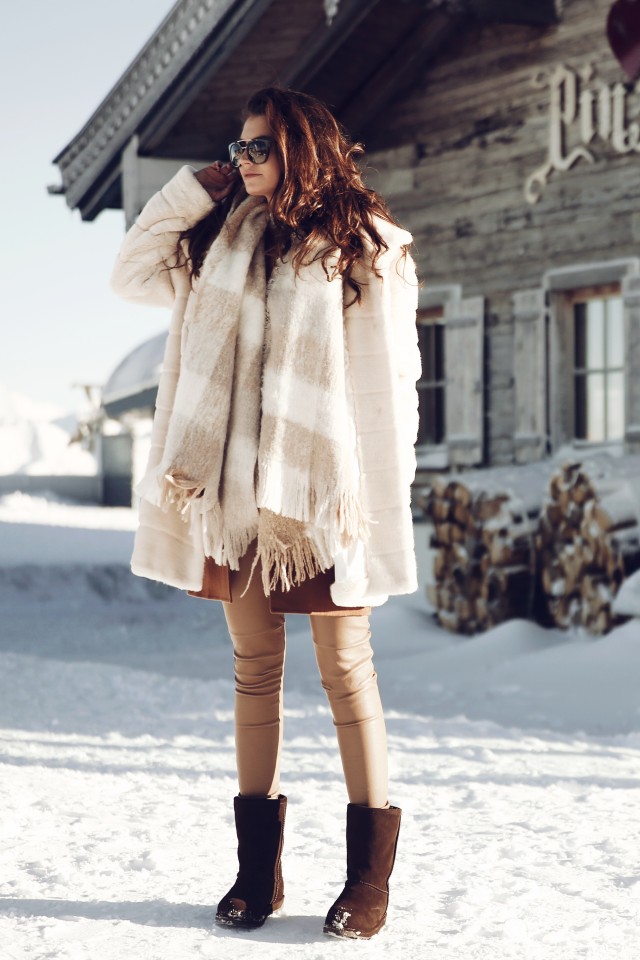 If you were wondering how to style your white coat, then take a look at the combination below. It looks very stylish and cute!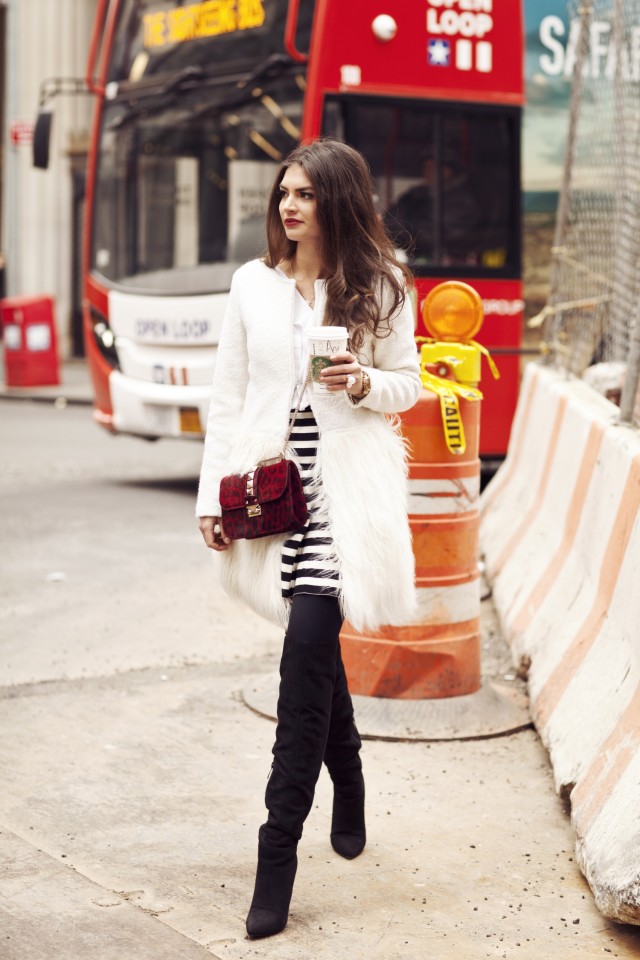 Simple and classy combination for every day! You can wear it to work, school and to every other event that doesn't require too formal clothes.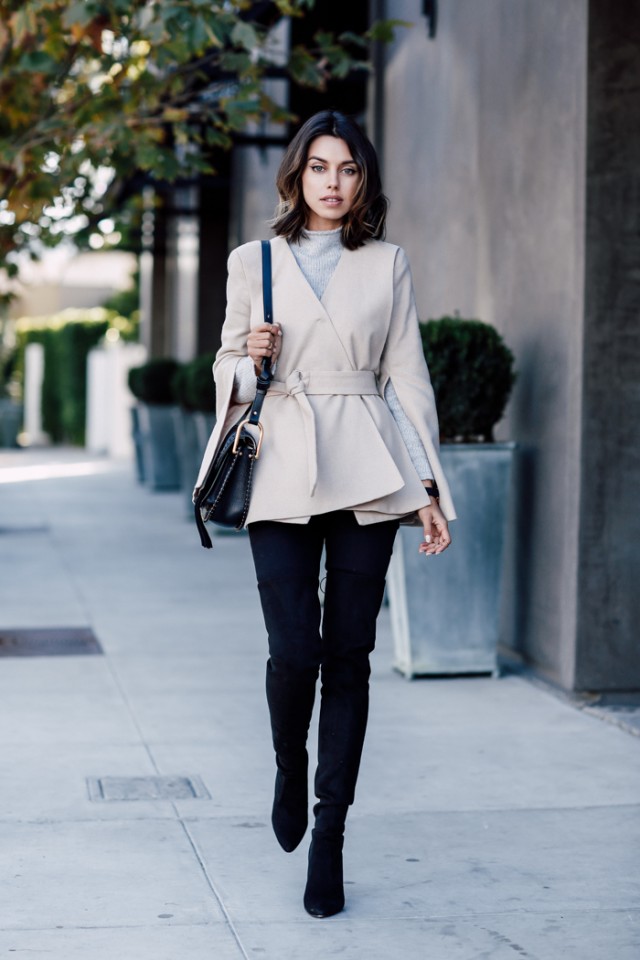 Patchwork is trendy this season and the patchwork coat below looks astonishing. I would love to have a coat like this. Plus, it looks marvelous with the striped blouse. Do you like it?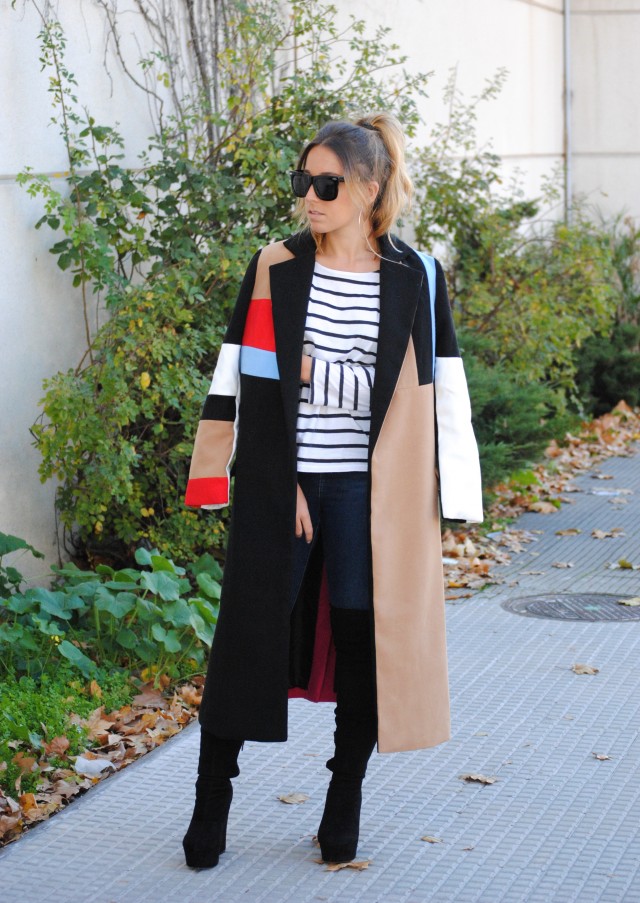 Do you like these outfits? Would you like to wear them this season? Which one is your favorite? I would love to know your opinion, so feel free to share your opinion in a comment below. Thank you for reading! Enjoy in the rest of your day and don't forget to stay up to date with the content of Fashion Diva Design!