Whether we like to admit it or not, smartphones have become an integral part of everyday life, especially in today's digital age. From keeping you in contact with loved ones who are miles away, to making sure you wake up every morning on time, to being a portable encyclopedia ready to answer any and every concern or question you may have, it's hard to imagine modern life without the blessing of having a phone.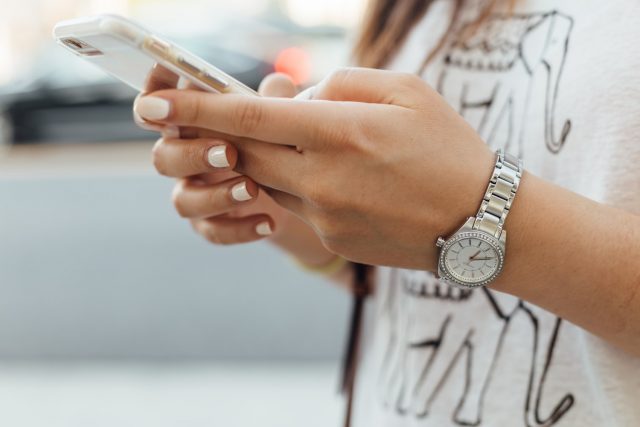 What's even harder to imagine is losing your phone, especially to something clumsy like the slip of your hand. That's why it's extremely important to keep your phone protected at all times, which is not that difficult to do, given the myriad of smartphone shops selling everything from screen protectors to trendy phone covers.
Where To Get Your Next Phone Cover: Velvet Caviar
If you've just bought a new smartphone, or if you've been using the same one for a while and are looking to change things up a bit, make sure to check out Velvet Caviar's website.
Founded in 2014 by Michelle Aran, Velvet Caviar is an e-commerce website that sells tech accessories that are both trendy and durable. Headquartered in New York, the team at Velvet Caviar strives to create the perfect balance between stylish and practical, and so far, they've been succeeding by offering premium products that are not only on-trend but are also practical.
If you live outside of the US, don't let Velvet Caviar's HQ location scare you away—they ship worldwide! They also have plenty of shipping options both within the US and abroad.
Velvet Caviar's Products
Whether you're looking for an iPhone 12 case or a Galaxy S20 case, you're bound to find something you'll love on Velvet Caviar's website. Apart from phone cases, they also offer airpod cases, Macbook cases, and more. Here's a list of products Velvet Caviar offers, each designed to be a balance of 'pretty and protective':
iPhone cases (iPhone 6/6+, 7/7+, 8/8+, XR, X/XS, XS Max, SE, 11/11 Pro/11 Pro Max, ; 12)
Galaxy cases (Galaxy Note 8, S8/Plus, Note 9, S9/Plus, S10/E, S10 Plus, Note 10/Plus, S20/Plus ; S20 Ultra)
Airpods ; Airpods Pro cases
MacBook cases (Air/Pro 13″, Pro 15″ ; Pro 16″)
Apart from cases, Velvet Caviar also offers the following accessories, each of which is cool in its own, unique way:
Screen protectors
Phone wallets
Phone grips
Stickers
Keychains
Why Shop At Velvet Caviar?
One of the biggest perks of shopping from Velvet Caviar is that all their products are offered with a 1-year warranty. In addition, they also offer free returns with no hassle in the case that you're not satisfied with your product. Although, with over 30,000 5 star reviews backing Velvet Caviar, such a circumstance is not very likely.
Apart from offering some of the most stylish tech accessories out there, Velvet Caviar also guarantees high levels of protection for your devices. To ensure this, all their cases are made from FirmFlex, a material that's best described as a mix between soft silicone and hard plastic. Moreover, each case is made with shock-absorbing technology, which serves to protect your device from hard falls or blunt force. For further protection, their full-print cases are also made with velvet interiors to prevent scratches or damage on the inside.
Finding something you like on their website should be the least of your worries. Regardless of whether you're a fan of marble or glitter; of animal prints or floral prints; Velvet Caviar has got something for you. All you have to do is browse their collection and pick your favorite—or favorites!