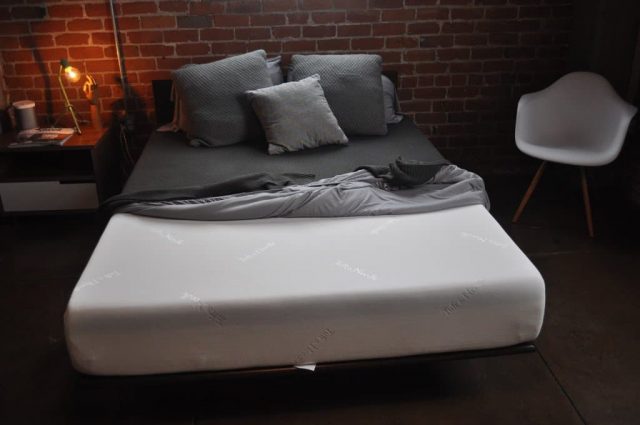 How many times have we come across brands that hardly thinks about the profits made and commissions gained? How many times have we thought of recommending a brand that is famous not only for its products and customer services but also for their humanitarian work? How many times has a brand changed us as a person? Hardly ever. Right? What if a brand does exist that does fulfil the above criterion? Yes, that's right. And that brand is Tuft&Needle.
ABOUT T&N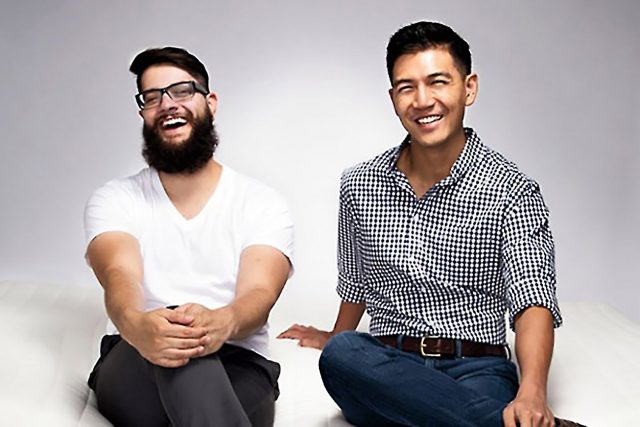 Tuft&Needle is a start-up that was established by two Silicon Valley engineers, Daehee Park and John-Thomas Marino. This company was a result of a series of bad experiences the owners had while shopping for the right bedding products, specifically, the mattress. Even after spending thousands of bucks, they failed to find that right mattress that would just adapt to the body instantaneously. And not only these two, it is a problem faced by each and every one of us, desperately trying to find that one mattress that automatically feels right.
Park and Marino felt as if they had been cheated of their money and that inspired and motivated them to initiate this project. They started a business that was based on integrity, honesty and sincerity. They firmly believed that there should be translucency between the seller and the buyer and thus Tuft&Needle was founded.
WHAT MAKES T&N DIFFERENT?
Nowadays, most mattresses cost a fortune and most of them are marked 6-12 times by the time they are sold, solely for the purpose of gaining commissions and wholesale profits. And this is the bitter, sad truth about the mattress industry. They tend to overlook the comfort of the customers and focus more on the buying and selling part of it.
Every single mattress company uses the same four products:
Latex

,which has a tendency to push back, the more one pushes onto it and causes unbearable back pains and un-called for painful pressure points.

Memory foam ,

Which consists of no bounce, thereby causing sleepless nights.

Springs

providing empty, hollow support.

'Egg-Crate' foam,

Which is a single layer of foam cut in half, thereby charging more for less.
You know where Tuft&Needle differs from these god-forsaken mattress companies? T&N does not use these materials. To provide the customers with the comfort they deserve, T&N manufacture their mattresses, using T&N Adaptive Foam, which adjusts to the body posture of every individual. This proprietary foam which is perfected through customer feedback and suggestions, had been designed solely for the relaxation of an individual. The more pressure is applied on it, the more it tends to adapt to the body posture. You can find a bit more details about their layers by reading a review of Tuft & Needle.
HUMANITARIAN ACTIVITIES
T&N not only takes care of its customers, but the under-privileged people as well. They try their best to bring as much change in the society through their philanthropy and humanitarian activities, as they can. T&N donates more than half of its profit to charities and volunteer work. They have established a School Fundraising Program with the goal to build schools and to provide the right to education to each and every child.
Till now they have donated around $8 million towards this fund and have been provided with more than 1000-plus hours of time by their employees to engage in philanthropic activities and charitable movements. They all have come forward to help the homeless and poverty-stricken families and give them an opportunity to live respectable, comfortable lives. T&N employees organize events and initiate partnerships with various non-profitable organizations, that aligns with their brand value, and together they work in venturing and creating a brand that matters.
So, T&N has not only been providing comfortable sleep to their customers worldwide for the past six years, but also to those in need.
BENEFITS OF T&N PRODUCTS
The benefits are tremendous and the customer service is exceptionally good. T&N leaves no doubt in the minds of its customer about the quality of the products.
All of them come with return policies, whereby, if a customer returns any T&N product, it is donated to charity, along with a full refund. So it is a win-win situation for both the parties.
They also have a 100-day trial facility, which lets the customers to try and use a T&N product and lets them judge the quality by themselves. However, this policy is restricted to one return per household per year.
Along with these, T&N provides with a warranty for a period of three years.
T&N PILLOW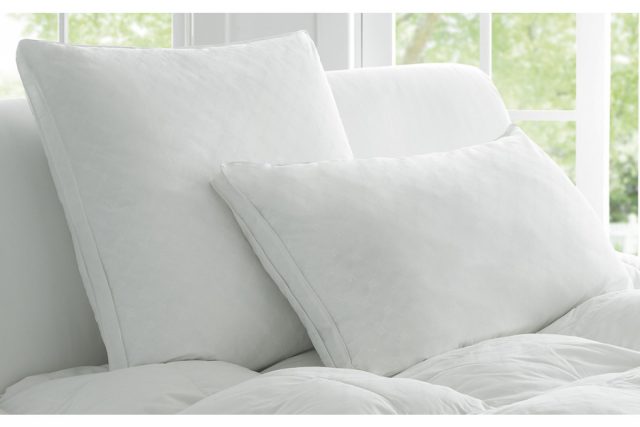 Comes with a 3-year warranty.

A 100-day trial.

Crafted in the United States of America.
Special mention should be designated to T&N Pillows that gives the body and mind the comfort and luxury it deserves.
Tuft&Needle Pillows are covered with breathable and hypoallergenic fibers, which leave the person with a lavish yet supportive feeling. It abstains from using materials that other businesses in the mattress industry normally use.
T&N does not encourage the making of down pillows which may seem soft but are not really comfortable.

The fiber flattens eventually, leaving an undesirable hollow spot over time.

Shredded foams are used which are the foams that are cut in half, which other companies use to increase their wholesale profit.

Unlike T&N pillows, molded foams are used by other brands, that cause problems in breathability and which possess a hard, stiff skin.
Most of the branded, cheap pillows may seem to feel great for the first few weeks, but as time passes, their quality starts deteriorating. But TN Pillows, backed with a 3-year warranty, have been lab-tested to last for at least twenty five years, without any compromise to the customers' sleep and comfort.
The T&N Adaptive Foam makes it nearly impossible for the pillows go flat as opposed to the typical memory foam pillows which seemed to lose 40% of its support in dynamic fatigue testing.
PURPOSE OF TUFT&NEEDLE
The main purpose of T&N is to provide comfort, luxury and support to each and every individual. And they achieved this goal not only by selling quality products, but also reaching out to the masses and making a difference in the society.
T&N provides a fulfilling sleep to its customers, not only by selling them quality products, but also making them know that their money is being invested in shaping the future of many unfortunate people out there.