Walking near the stores, you spot some nice pair of jeans, you look stunned how they look on the mannequin, but your expectations does not match the reality. The disappointment appears on your face the moment you try them on. Either you can not totally put them on or you got that 'baggy' look. You go to the next store and the struggle continues. Instead of enjoying, finding a perfect pair of jeans becomes a nightmare.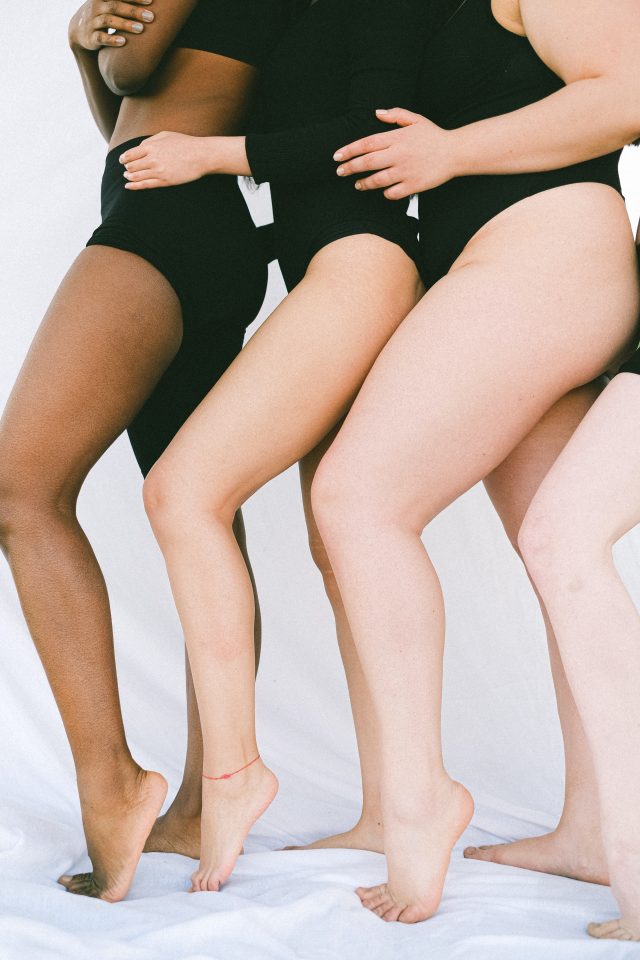 Leave the disappointment for some other times, coz we have these fun tricks to fill your wardrobe with clothes that really look good on you, according to your body shape. First you need to define your body figure to choose those that fits you perfectly and get attention on the streets.
1. Pear
This body shape has its name because of the body proportions: smaller upper body and wider hips and legs. It is mostly known as 'triangle' body. Or the second most feminine figure. The goal is to make the upper part of the body looks bigger and legs and hips thinner. By choosing some light tops combined with dark bottoms you will get proportional image and equalize you body. Try combining blouses or tight shirts, with dark pants without back pockets or some loose wide pants and you'll like a diva. When it comes to jeans, don't ever try to avoid high-waisted or slim-straight jeans, and especially bootcut, made for the pear-shaped girls.
2. Apple
Contrasting the pear shape we have another 'fruit' body shape. The apple. Strong, wider shoulders, thinner hips and legs. The things in this one is to put the accent on the legs. Put that mini dress or skirt on and walk on the streets feeling like you're on the runway. Replace those tight shirts and blouses you have in your closet , with wider ones. Even short pants can look good on you.
3. Banana
Also known as 'rectangle' figure, girls having this body figure are slimmer than the rest. And the proportions are visible, which needs some curves to express the feminity side. There are a lot of clothes you can wear if you have 'rectangled' body. From every model of jeans you can think of, to the different tops and dresses, the list is very long. The only thing you need to improve is to focus on the waistline. Express your waist more to get the curvy body.
4. Hourglass
Proportions where shoulders and hips share the same numbers and the waist has its curviness, represent the 'hourglass', as the rarest and the most feminine body type. Advantages are visible from far, as well as the balance. The focus should be on the waist, so try not to cover it with wider boxy clothes, and less on the shoulders and hips. If you are one of the happy girls owning this body type, wearing fabrics that are not heavy can make you look even better.
These different body types are not something you have to choose. You are given as a gift. It is your choice to dress the way you like, and I hope these tricks will bring you many compliments. And it doesn't matter which type you have, as long as it is healthy, groomed and loved.