Hey there my lovely divas! Your Fashion Addict is always here to help you find the right dress for your body shape, the best makeup for your skin and the hairstyle that will suit you best. I have shown you many fashion trends already, so for today, I have a very interesting post that is called "Top 10 DIY Jewelry Holders to Make Right Now". Are you excited?
The jewelries will not only enhance your outfit, but will make you look far more astonishing and gorgeous. You probably have many bracelets and necklaces that need to be stored and organized, so that we have an easy access to everything in any time. The ideas below are fascinating and very easy and quick to make, and you won't spend money for them at all, because you probably have some of the needed items at home. So, let't take a look at these diy jewelry holders below and draw some inspiration. You may find a jewelry holder that will fit your bedroom, needs and desires perfectly, who knows. Enjoy and have fun!
The project below will fit perfectly any bedroom with vintage touches. You will need a wooden board and colorful knobs and that's it. You can also use this wooden board rack to hang your coats and jackets.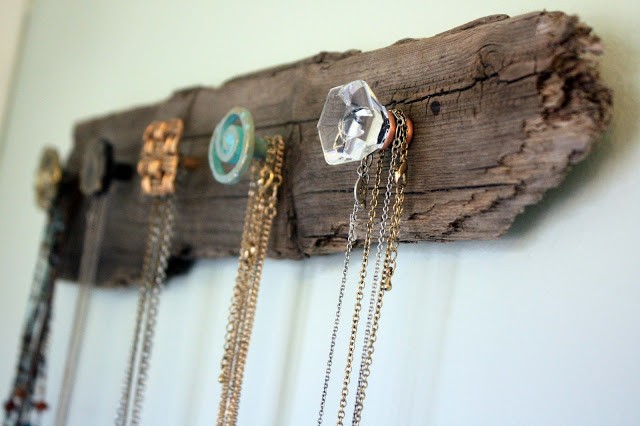 Pipes can be repurposed in so many interesting things, but the project below is my favorite. It looks lovely and we need to recognize that is very functional.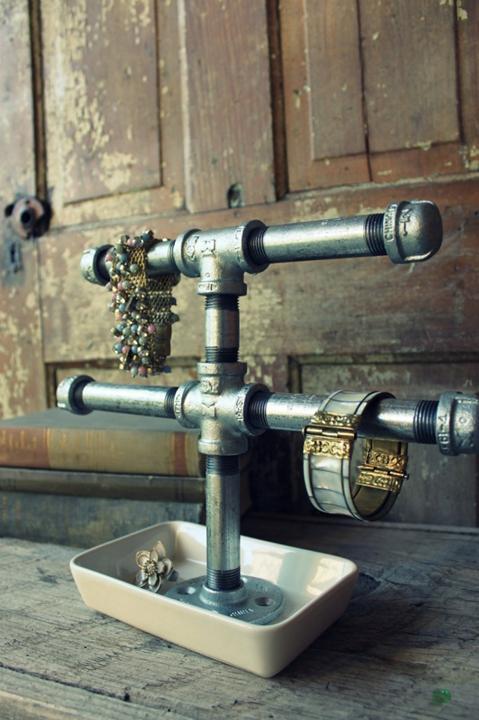 The cake stands can be used for various purposes. The one below looks very interesting and functional. Plus will add interest to your vanity table and organize your jewelry well.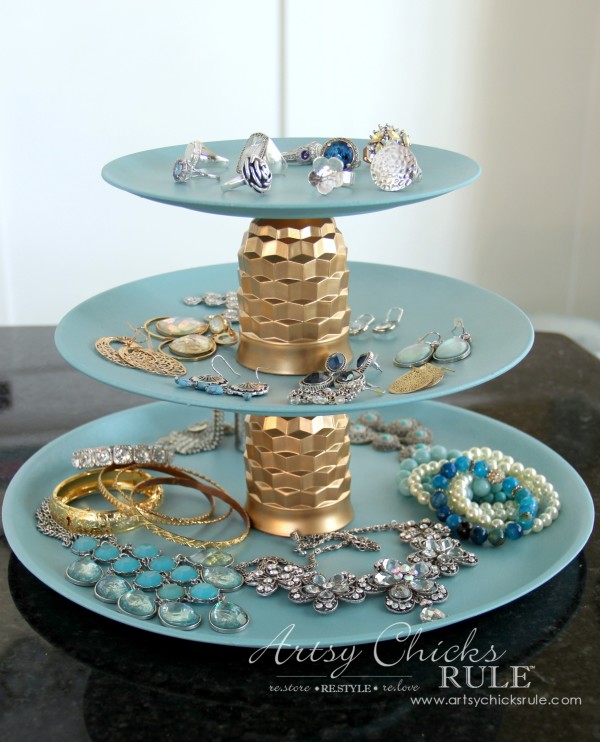 A rake hanged on the wall can be used for hanging necklaces, bracelets and earrings. You can paint the rake with a bold color for more fun and charming look.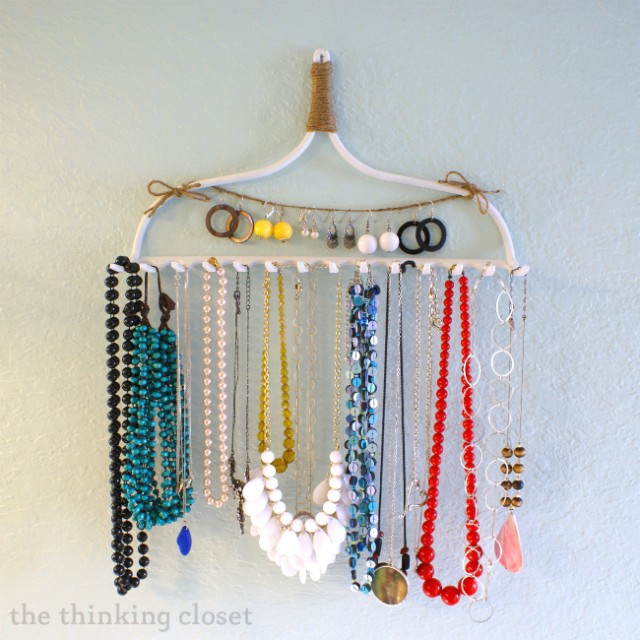 A branch can be also used for hanging necklaces. The idea is magnificent and will add interest to your dull wall in your bedroom.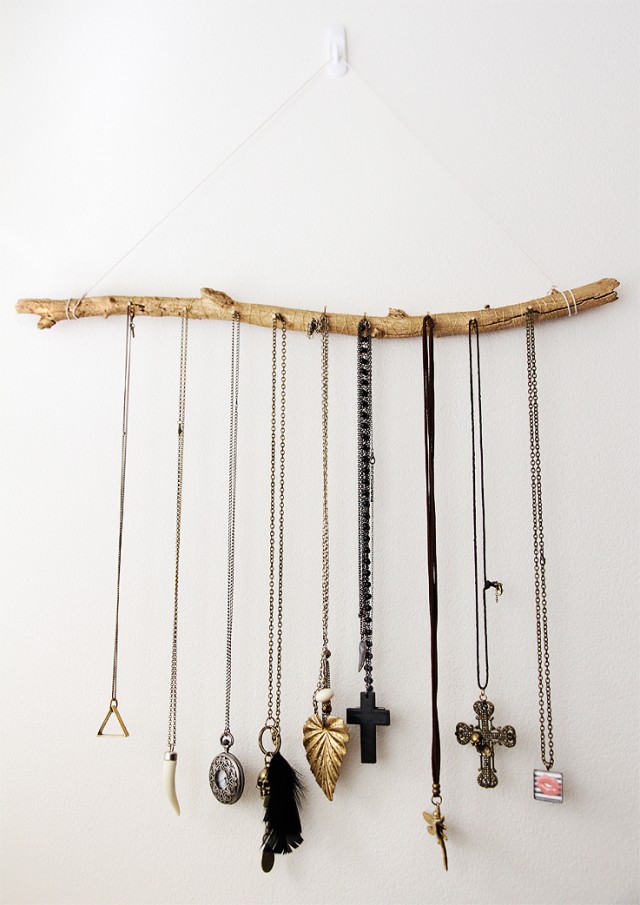 The wooden hangers can be easily transformed into diy jewelry holders.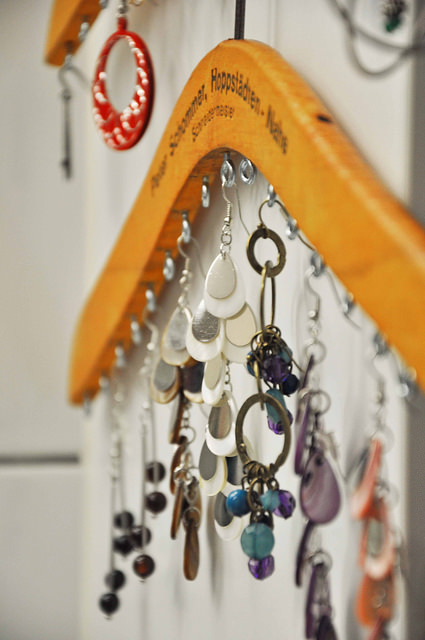 The idea below is very creative and fun. All you need is a pair of cards and that's it, you will have your jewelries organized in no time.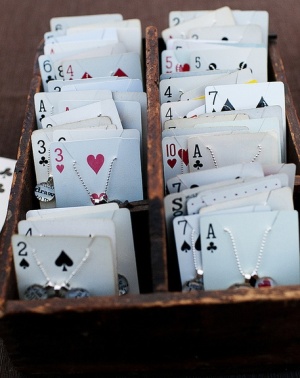 The cookie box can be a perfect jewelry storage idea, don't you think?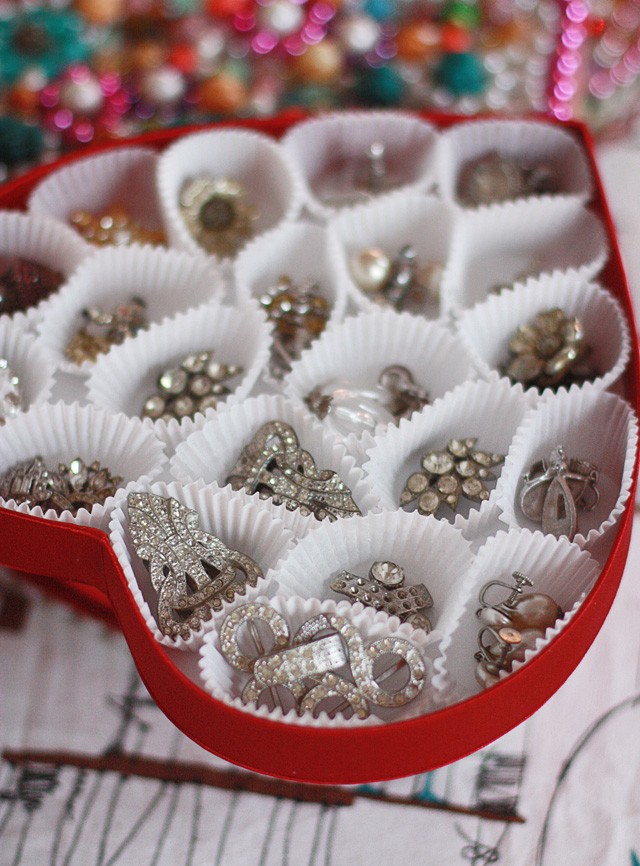 You can also paint the clay pots and transform it into a beautiful and very functional storage idea.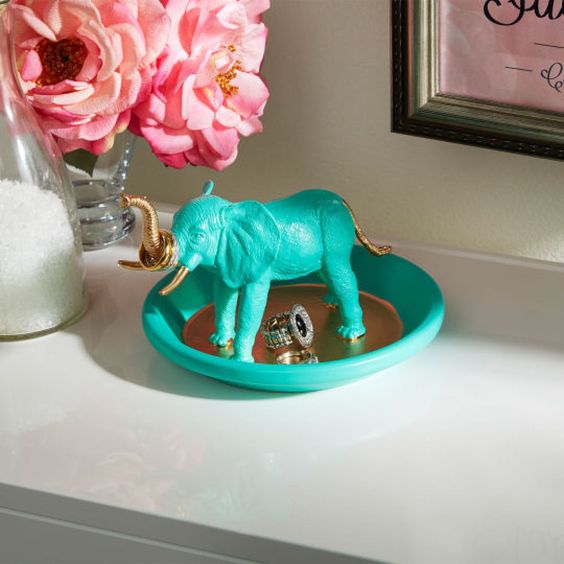 If you don't wear your favorite heels anymore, then you can transform them into a gorgeous ring holder. The idea is fantastic and it is very easy and quick to make.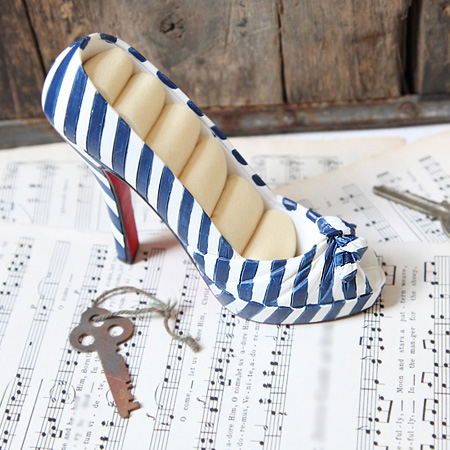 So, what do you think about these diy jewelry holders? Do you find them interesting and fun? Do you like them? Thank you for reading! Enjoy in the rest of your day and don't forget to stay up to date with the content of Fashion Diva Design!